Now you can cook pizza on your grill quickly and easily with the 
BakerStone
Pizza Oven Box
Statistically speaking, if you are living in the U.S. of A, you will probably consume around 6,000 slices of pizza. Just to add further to the taste, numbers and glory of this phenomenal delicacy, the valiant guys and girls at BakerStone came up with what's called the Pizza Oven Box. Slick, compact, roomy and ready to bake pizzas from the comfort of your kitchen grill or backyard – this product is worthy of every independent man's essential culinary tools.
Oh… and you can also bake bread, fish rolls, chicken patties and tons of other things in it…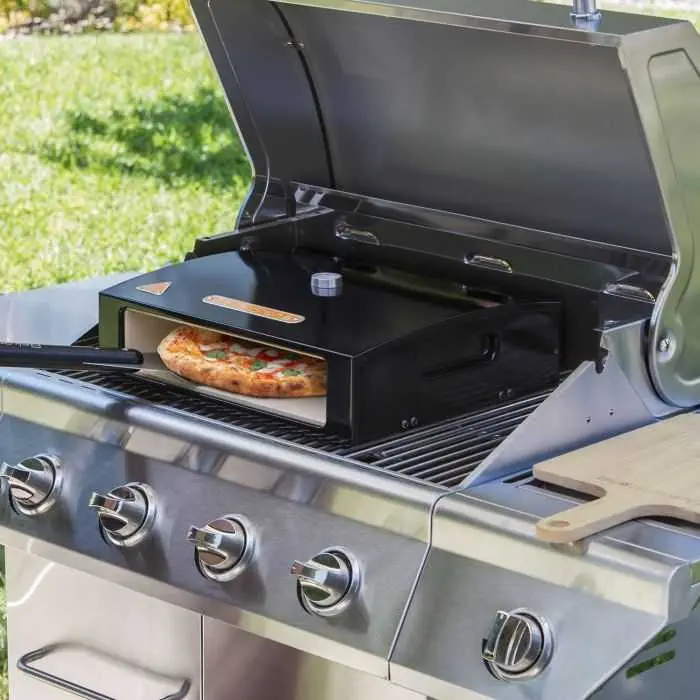 The obstacle?
There are about thousands of pizza baking products out there in the market. Some of them work as advertised, while others are a complete waste of time. However, the main issue of concern for people is the 'dough' factor. You see, whenever you're about to have a pizza inaugural ceremony at your place, you'd want it to have the perfect crusty dough just like the ones that those professionals make in their restaurants.
The problem with portable pizza machines is that they are not calibrated to bake evenly. In many cases, the dough doesn't even get the thick fluffy texture, or the topping just burns around the edges. You keep on contemplating why this happened when the entire recipe was followed to the point. Chances are that your busted oven, or pizza maker that you had been so looking forward to using on so-and-so occasion is simply not made to work as expected.
On the contrary, BakerStone Pizza Oven Box is comparatively better, and it came off as a strong recommendation from a few people I have known since childhood. So I decided to give it a shot and what do you know' – the results are overwhelmingly impressive. I can't wait to have another get together with my old chums from Ft. Carson Coy.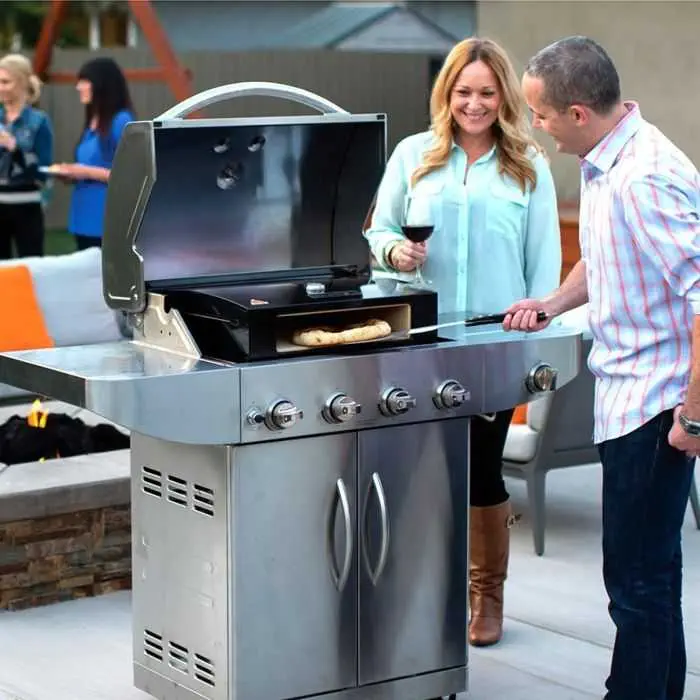 Good stuff about BakerStone Pizza Oven Box:
Ready to be operated out of the box. Just place on your oven/ burner/ cooking range/ grill. 4 burners are ideal for equal heat dissipation.
Intuitive slide slot design to help insert pizza baking tray easily.
Feel free to leave the slot open while your pizzas are underway to a warm sizzling finish. I normally don't recommend closing the top lid because it may cause things to overheat a little.
Nonstick interiors with overall tough high temperature resistant body. Easy to clean and maintain.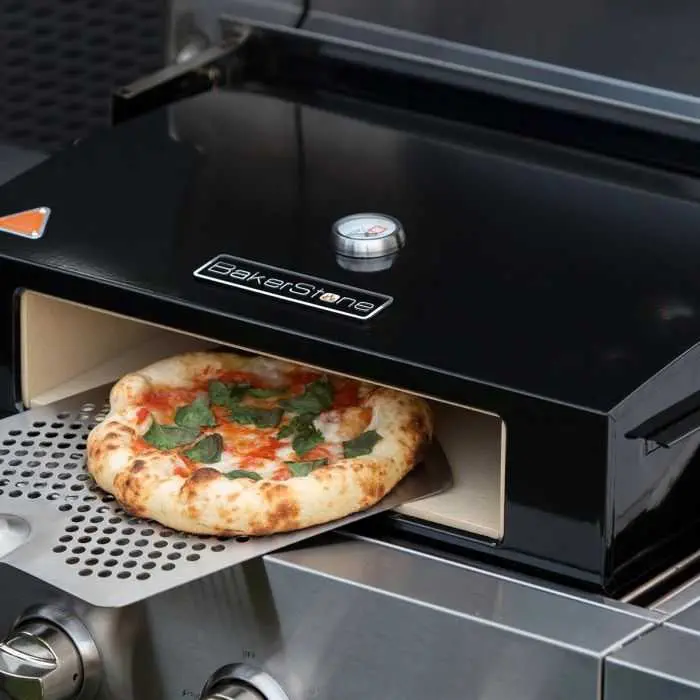 My only gripe with the BakerStone Pizza Oven Box was the size limitation. You cannot bake those humongous extra-large pizzas in it. This pizza box is made to withstand moderate use within a certain size limit. I'd say the pizzas will be ranging from medium to medium-large-ish size. Make sure you take the dough's circumference into account when the pizza is fully baked.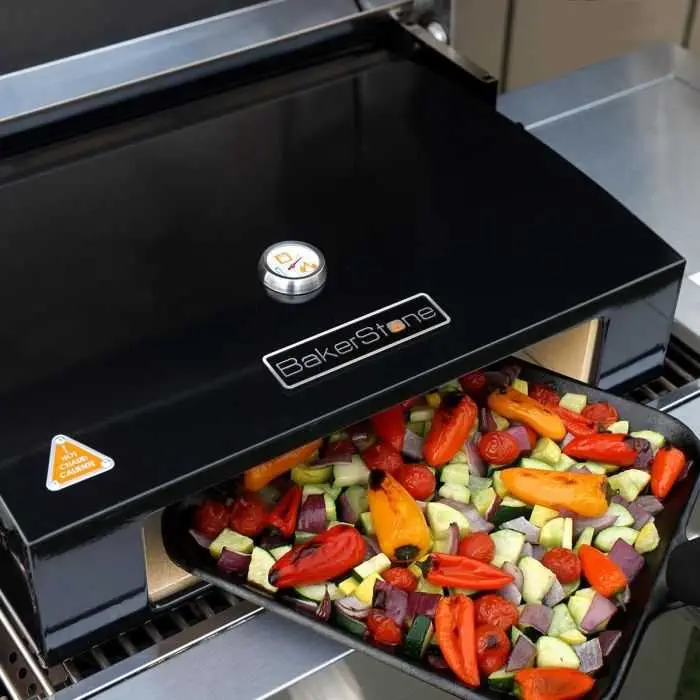 In short, you're going to continue admiring this pizza oven for years to come. And while you are at it, feel free to show it off during the next Holiday get together. Your friends and family members are simply going to adore those homemade steaks and pizzas.
TFB Latest Posts
---
---