Frosty 2 Go Keeps Beers Cold for Hours
There's nothing that ruins your day like a lukewarm beer. And come on, cozies are so for the '90s. We've come a lot way with beer making since then, shouldn't our drink coolers have advanced too?
Check it out. There is a better way and it will make sure that your beer is cold for hours, whether it's in a bottle OR a can. Meet the Asobu Frosty 2 Go Asobu Frosty Beer 2 Go Vacuum Insulated Double Walled Stainless Steel Beer Bottle and Can Cooler with Beer Opener. The Frosty 2 Go is a durable stainless steel beer cooler and the indispensable drink accessory you'll love. Eco-friendly, easy to use, and able to keep your drink cold for more than 4 hours, it's a must-have for even the casual beer drinker.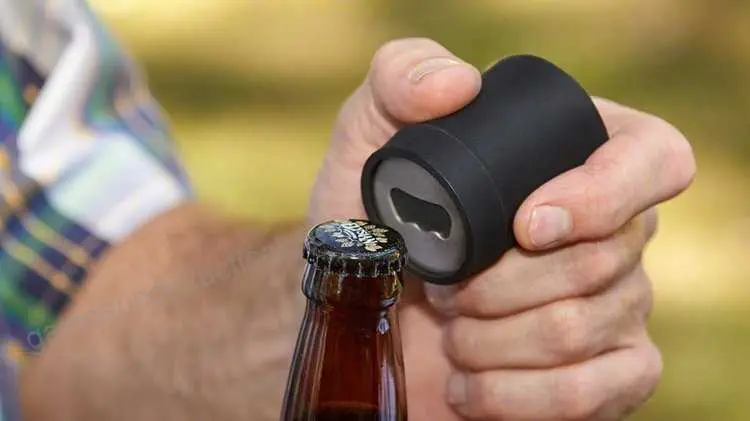 The Frosty 2 Go has a modular sleek design like a stainless steel water so it's pleasant to hold. It accommodates all standard-size bottles and cans of North American, Central/South America, Carribean, European, and Australia Beer bottles and cans. That's right, it's got international appeal! The lid even comes with a built-in beer opener so you can open your drink and get right to the good stuff – the beer!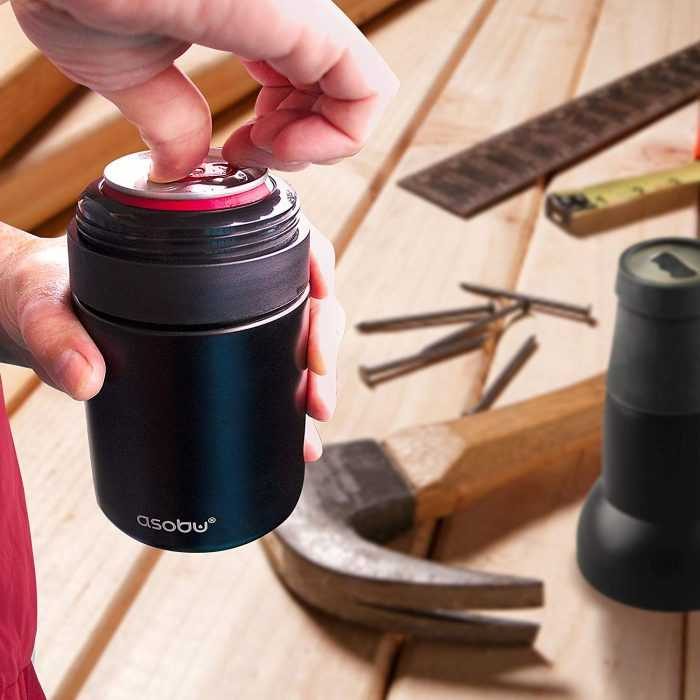 Able to keep the beer chilled for up to 6 hours, it features 100% BPA-free materials, including an insulation of double-walled stainless steel which makes sure your beer stays as frosty cold as you need. When it's time to put your beer in, just remove the beer bottle opener, then use the silicone lid to get a perfect fit on any standard-size beer bottle. If you have a can, just use the removable bottom to store it just like one of those familar cozies — only better.
Durable and Easy to Care For
Frosty 2 Go is built to last and is easy to put together. You just take it apart to hand wash, then let dry. Once you snap it back together, you're good to go. It's a perfect party accessory and awesome for your next tailgate or Super Bowl bash.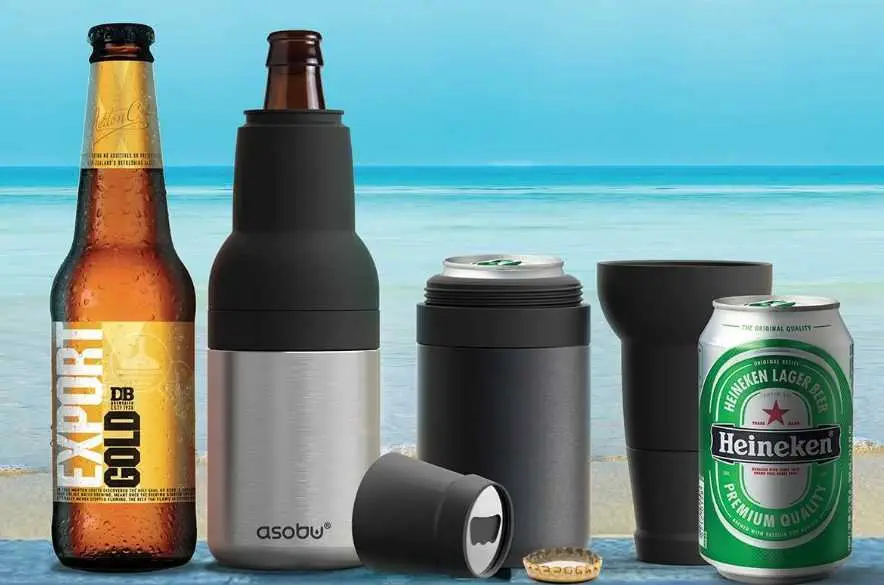 Thanks to its sleek design, the  beer bottle keeper measures 3″L X 3″W X 10.25″H and comes in a variety of colors. These include black, black/copper/silver 3 pack, camoflouge, copper, marble, pink camoflouge, silver, and USA flag. It's an awesome idea for your favorite beer lover, especially with Valentine's Day coming up!  Many of the colors are an Amazon exclusive.
Frosty 2 Go was Asobu's flagship product, and helped launch a whole line of beverage accessories. So even if you don't love beer, you could check out their other offerngs, such as a Wireless Stainless Steel Bottle, Pour Over Coffee Maker, or a Stainless Steel Ceramic Travel Mug. They also have a stainless steel fruit infrusion bottle.
You'll find the Frosty 2 Go and all of the other Asobu drinkware products on Amazon. Check out the wide variety they offer.
Auto Amazon Links: No products found.
TFB Latest Posts
---
---