Trekz Air Bone Conduction Headphones
Auto Amazon Links: No products found.
If you're concerned about your hearing with regular headphones or earbuds, there's the option of bone conduction headphones. These type of headphones allow you to hear sound through the vibration of the bones in your jaw and cheeks. Yes, through the bones. The soundwaves skip the eardrum area and instead, go right to the inner ear. It's a safer way to hear sounds and there's a growing market of bone conduction headphones with options like AfterShokz Trekz Air. If you hate having earbuds inside your ear, read on to find out about this new option.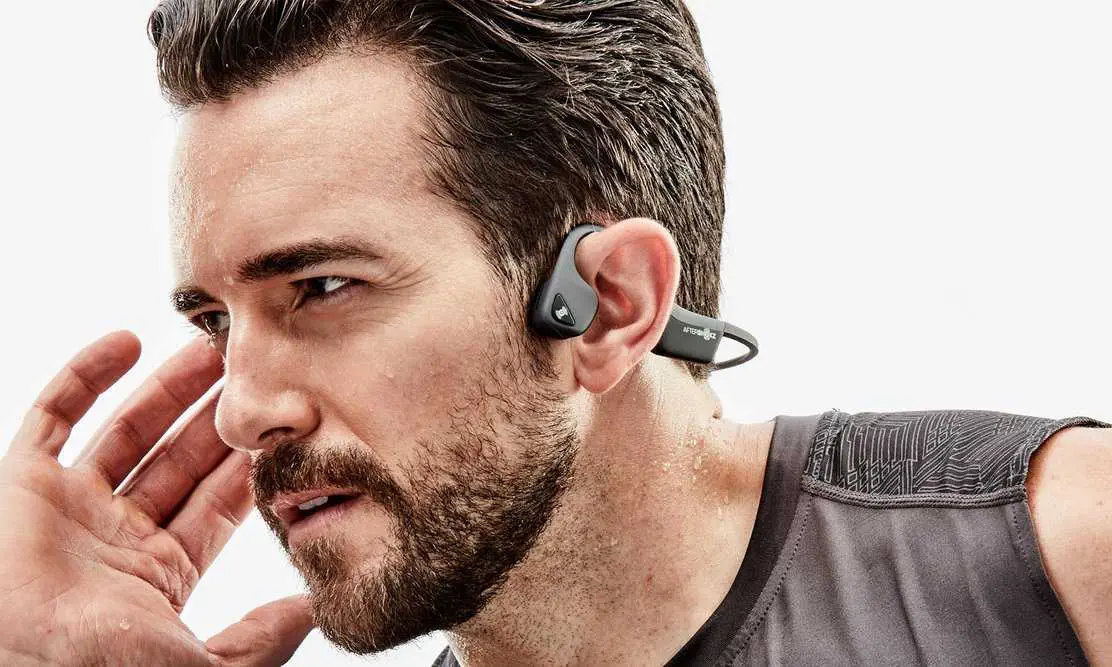 As someone who listens to music constantly during work as well as at home, these headphones definitely spoke to me. They're built light at a rate that's 20% lighter than the previous incarnation of the Trekz Air They also feature a wraparound design with titanium to ensure you can wear them comfortably all day. The AfterShokz feature a patented OpenFirm design for long-term wear. They're all IP55 certified for repelling sweat, dust and moisture.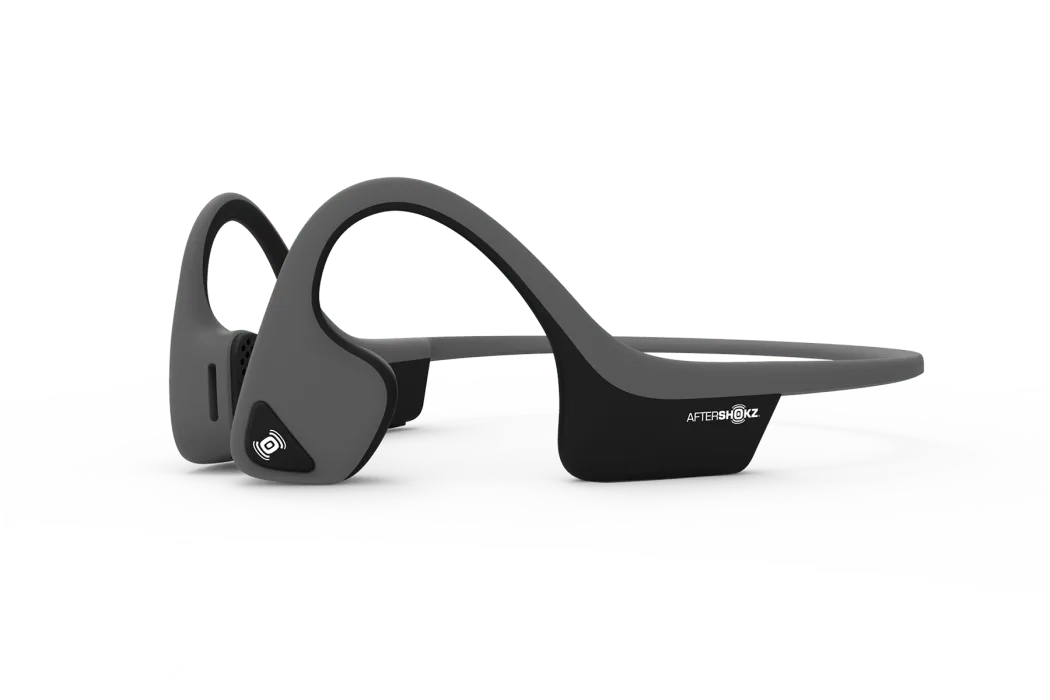 Now that we got the comfort details out of the way, let's talk performance. Music and calls come in crystal clear with the PremiumPitch+ offering a superb sound with range and bass to really lose yourself in the music. You'll get six hours of calls and music on one charge to the rechargeable lithium battery so can rock out nearly all day. There's also a feature called LeakSlayer to reduce the sound leakage and the included EQ presets help you reduce vibration when you're wearing them on the go — you even get a preset for listening with earplugs.
There's even dual noise-cancelling microphones to reduce outside sound and improve your overall experience. Hooking them up is simple too because there's a voice guide to prompt you on how to use the AfterShokz — the headphones feature Bluetooth v4.2 connectivity. AfterShokz will deliver a wireless range of about 33 ftm plus connect to Mac, Windows and Android devices.
AfterShokz currently sell for $149.95 on the manufacturer's website and Amazon.com. You can get your choice of Slate Grey, Forest Green, Canyon Red or Midnight Blue. Despite all of this tech, they're lighter than ever and weigh just 1.06 oz. Inside the box are the headphones, micro-USB charging cord, carrying case and a set of earplugs.
Here's the technology specs to help with your purchase decision:
Speaker type: bone conduction transducers

Frequency response: 20Hz~20KHz

Sensitivity: 100 ± 3dB

Microphone: -40dB ± 3dB

Bluetooth version: v4.2

Compatible profiles: A2DP, AVRCP, HSP, HFP

Wireless range: 33 ft (10m)

Battery: rechargeable lithium ion

Continuous play: 6 hours

Standby time: 20 days

Charge in: 2 hours

Weight: 1.06 oz (30g)
If you're a runner or walker, these headphones can offer the added bonus of being safe since they let you hear the outside sounds around you. Runner's World even profiled them earlier this year noting their comfort and safety.
TFB Latest Posts
---
---