The Raptorboats Raptor Fishing Platform XL looks to me like it might be one of the best possible ways to go fishing.
Ladies and gentlemen meet the Raptorboats Raptor Fishing Platform XL. This is a giant modular fishing platform you can configure and load with whatever it is you might want or need for a great fishing trip. The Raptor Fishing Platform even comes with tent mounts. These are mainly designed and used by European carp fisherman, but I could definitely put this to use on some of the lakes here in Colorado. You can check out Raptorboats on Facebook HERE and you can get this on their website HERE.
This platform is a set composed of:

airdeck part of 2.00mtr at 2.00mtr and 20cm thick (4 pieces)
tube section with a diameter of 50cm

Characteristics:

handles around
top and bottom Airdeck finished with an additional layer of PVC
15 d included rings for attaching a bivy / oval
tube section consisting of four air chambers with pressure relief valve
total weight +/- 120kg
Size 5 x 5 meters
Draaggewicht 100kg per m2

Via – Raptorboats Website

The platform in the picture is our XL version, we actually make them in 3 different sizes and pricewise the 1.0 version range from medium € 1.195 / Large € 1.895 / Extra-large € 2.495. As for USD pricing, the current exchange rate makes for easy calculation it's practically the same.

Sizes and more specs in the images in this post, and as for the material, we only use extra durable 5 layer pvc in 1100 decitex. The airdecks are even double layered but I'll to the airdeck explanation later. We are constantly upgrading and improving our products, so the shown model will be different than the 2.0 version that is coming up.

Via – Facebook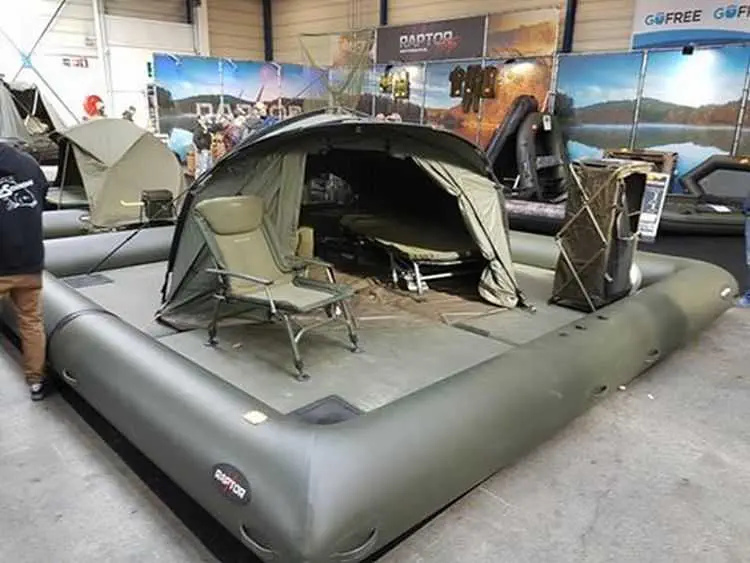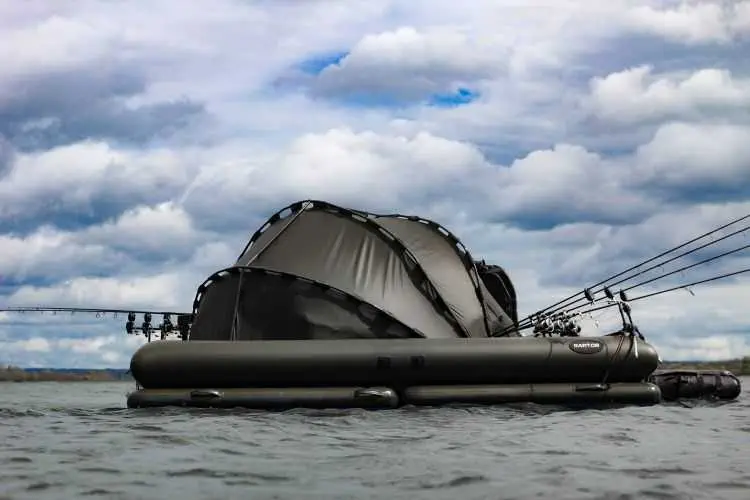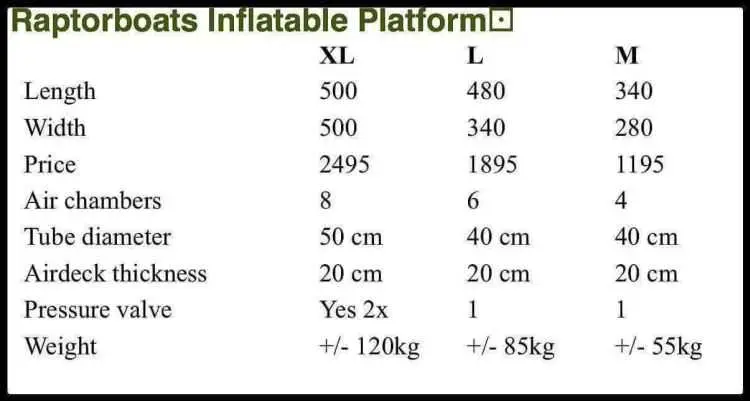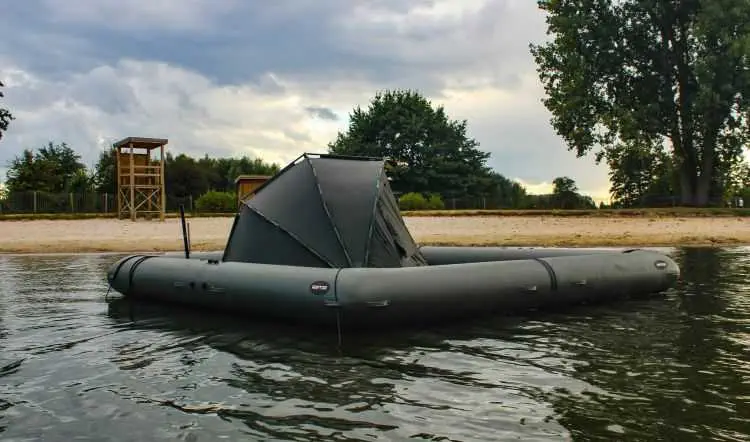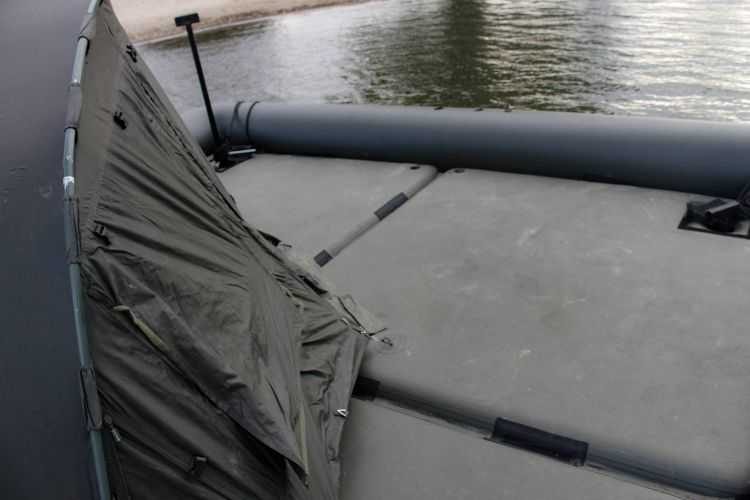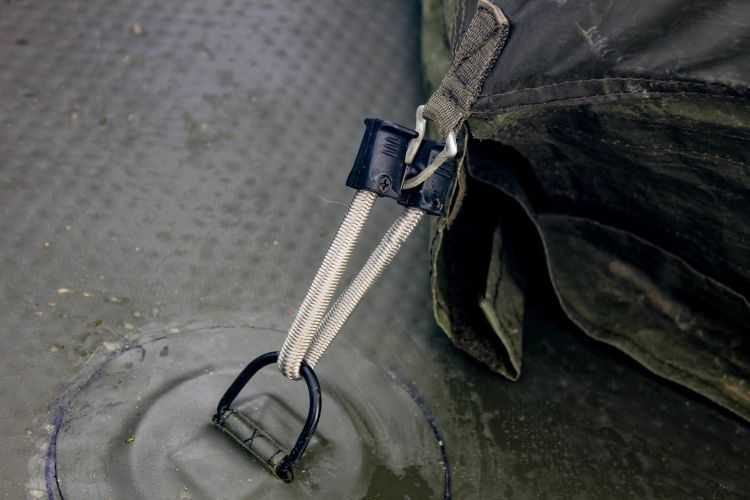 If you lido a lot of fishing you might want to take a look at the Hook Line And Threader live bait rig.
TFB Latest Posts
---
---