Trono Inflatable Chair – Light as Feather, Tough as Nails!
Inflatable lounge chairs and furniture sets are nothing new these days. What matters most is if you are able to find a reliable and long lasting product. I mean, I have seen inflatable chairs in my times that boasted about being so tough that even an elephant couldn't blast them to kingdom come! However, in most cases, if you are lucky enough to get an elephant to sit in one of em', or let alone, a baby elephant, the chair won't be able to stand up to what was originally advertised.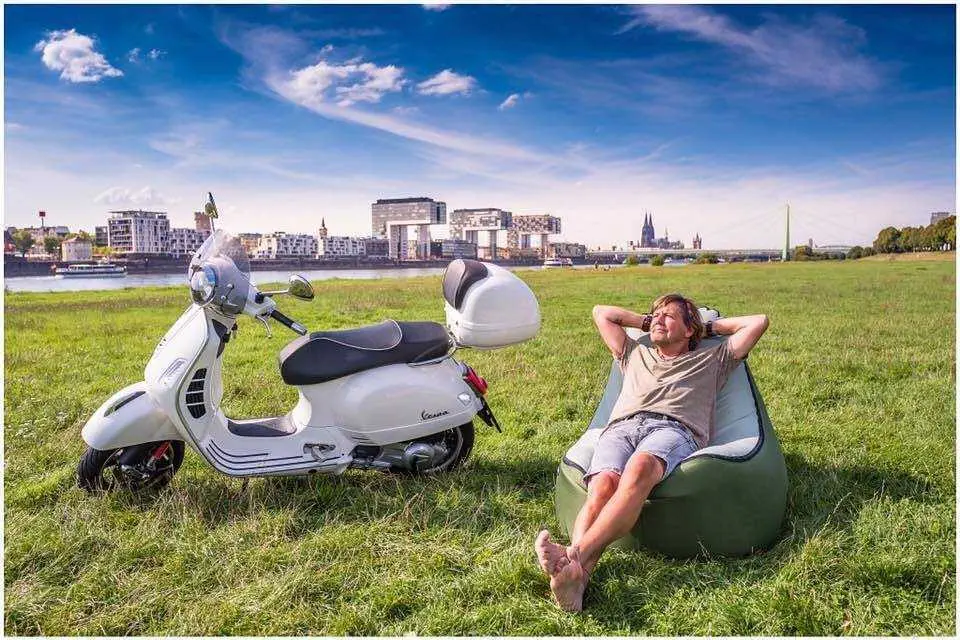 Anyhow, Trono has released a bunch of light-as-feather inflatable chairs that are pretty famous all over Europe these days. Now, they did suggest in the ad-pamphlet that their chair, or whatever version of laid back sofa it is, can even accommodate a baby elephant. It definitely sounds intriguing, but I am not going to fall for that promise anymore.
What really appealed to me was the colorful variants, the aesthetics and the overall portability factor in Trono inflatable chair lineup. Also, this may come to you as a relief that you don't have to fill the Trono chair by using a portable pump, or by pulling a rope/ string etc. A lot of companies cash in on add-on pumps by emphasizing that their inflatable chairs are "best" used when the air is filled via the officially endorsed pump. Sounds more like an excuse for wasting more money on an equally useless product.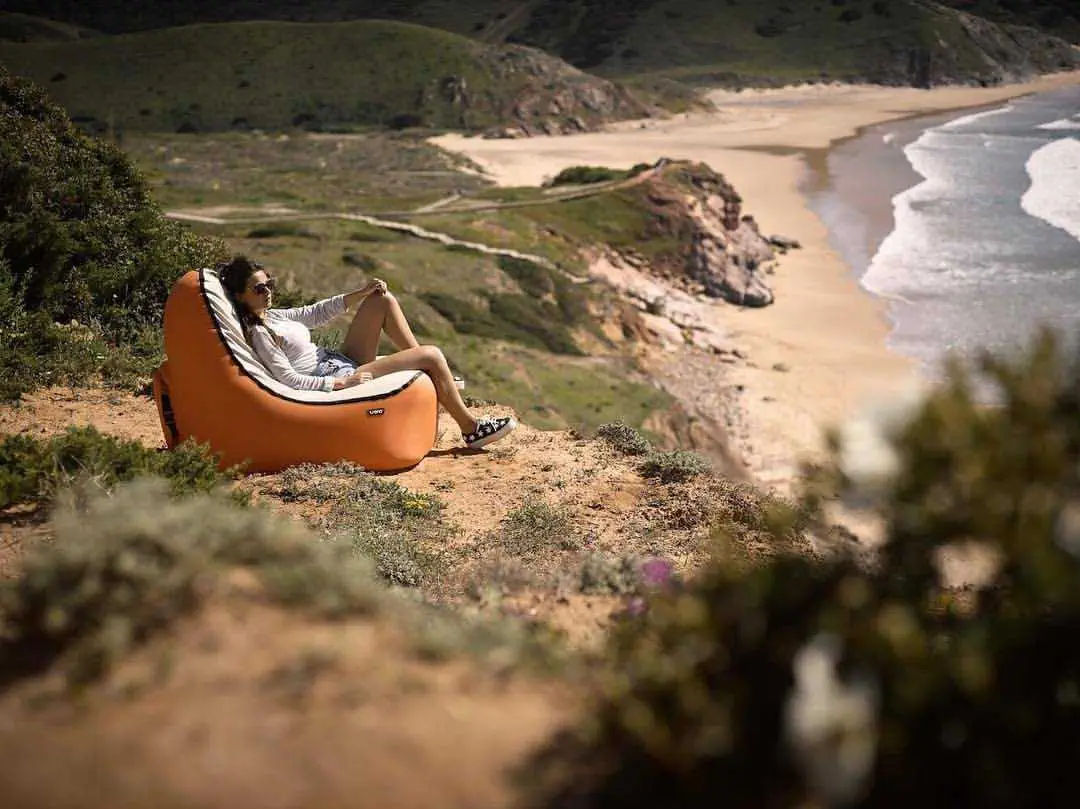 In this context, whenever you need to fill this baby up, you just extend the gaping hole at the back and then move around the entire thing here and there. Just try and catch as much air as possible and then immediately close the hole's lid by rolling it a couple of times, and then snapping it close with the help of an adjacent buckle. Damn… it kind of makes me feel weird by using the word "hole" over and over again. Just watch the video on Trono chairs if these instructions came with dubious meanings.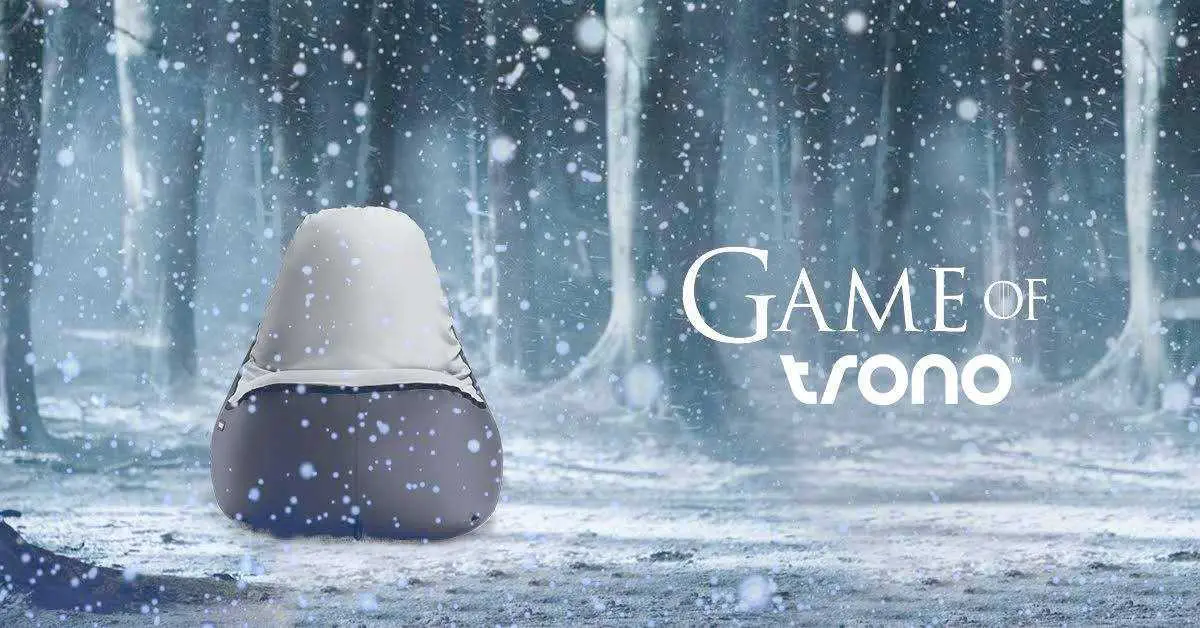 Bragging Rights and Reference Points:
Top of the line product with a very small size.
Comes with a convenient carrying bag and a slouch pouch.
Special water resistant cover to help keep the Trono high n' dry!
Instructions manual, repair kit and a top cover blanket included with each fresh purchase.
By the way, Trono manufacturers claim that their chair can be taken anywhere; anytime! In fact, they did a couple of video shoots where a bunch of dudes n' dudettes are seen hanging out by the pool, in the Alps and somewhere around a remote beach. They all seem pretty happy cos' they have the Trono inflatable chair by their side.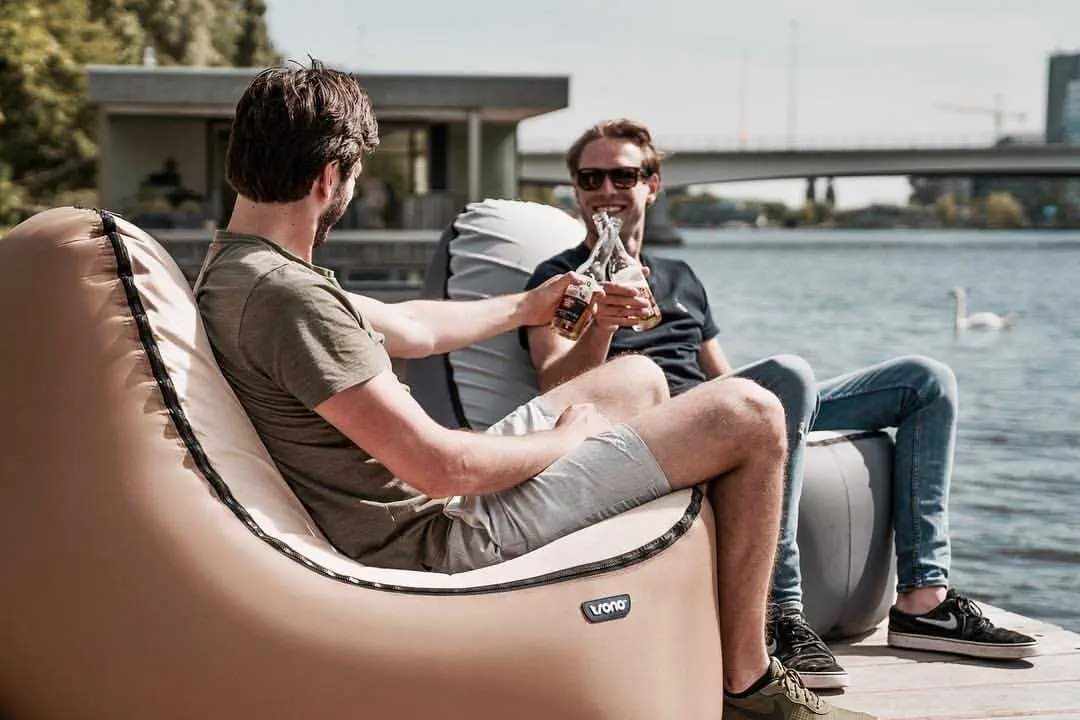 People are taking self-inflatable lounging chairs all over the globe during vacations. Besides, it's the summer season, so you should also purchase a couple of Tronos in case you are interested. If these chairs are not what you're looking for, you can go for 'ChillaX Air Lounger', 'Chillbo Baggins', or 'Pouchcouch' – whatever takes your fancy.
I haven't tried this myself, but I hear that Trono inflatable chair also floats on water. If you have a swimming pool at your house, why not throw the chair in there and try to just sit on it. I bet you will feel great; floating on a chair in the middle of a pool, hanging in there all by yourself with a glass of your favorite drink to hold on to and nothing else!
TFB Latest Posts
---
---