TFB Short Clips
BioLite FirePit – A New Way to Have a Fire
Prices pulled from the Amazon Product Advertising API on:
Product prices and availability are accurate as of the date/time indicated and are subject to change. Any price and availability information displayed on [relevant Amazon Site(s), as applicable] at the time of purchase will apply to the purchase of this product.
This fall, have gatherings around the fire anywhere you want with a portable fire pit. The BioLite FirePit is a smokeless wood burning smart device that offers the warmth of fire without the aggravation of the smoke. The reason for the smokeless design is to let you use the full power of the fire, but with modern technology that lets you control it as well. Prepare to see the reinvention of the fire pit from BioLite, a startup that focuses on off-grid energy products.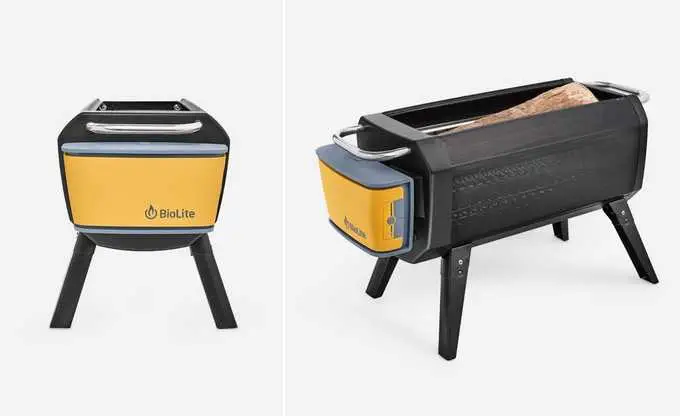 Inside the body of the FirePit are 51 air jets to inject oxygen along with a fan inside the units USB-rechargeable orange power pack. The combination of these elements creates an environment with improved combustion and plainly put, better crackling fire with less wood.
The whole build of the BioLite FirePit is done with an eye on control, as the airflow system features 4 fan speeds for adjusting the flame's intensity. You can even control it with the free BioLite iOS and Android app. The fan features 24 hours worth of charge on "low," 10 on "medium" and 5 hours on "high," giving you plenty of burning for a late night bonfire or campout.

Wood Fires vs. BioLite FirePit
Traditional wood fires require gathering firewood, finding a dry place, and then lighting a match. BioLit FirePit simplifies the process. Yes, wood is required, but building a fire here is a thing of beauty. The fire pit has been designed with X-Ray Mesh to let you see the full stage of combustion from the embers to the flames instead of you just staring at a pile of logs — it's you seeing science in action.
BioLite FirePit is also made for cooking right on an open fire and accommodates both charcoal and wood. With its folding leg design, you can take it easily to the beach or forest for meals in the great outdoors. Kickstarter backers get a bonus with a free Solar Carry Case that will use the sun's power to recharge your FirePit to make it easy to go anywhere with ease. The unit also comes with a grill gate to prepare burgers, hot dogs, and more on your FirePit.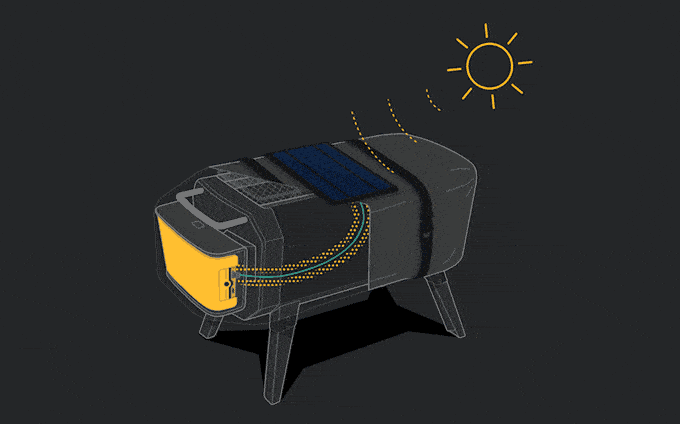 You can feel good about your BioLite FirePit purchase as well, as BioLite is committed to sustainable energy. They've also created the BioLite HomeStove, a safer wood-burning stove for home cooking in India and sub-Saharan Africa, so your purchase goes towards helping their mission The company has already raised over $1 million in backing, and the FirePit will be BioLite's third Kickstarter project, with shipping estimated to be in May 2018.
TFB Latest Posts
---
---
---