This Smart Mirror is a Personal Assistant and Security System in One
Prices pulled from the Amazon Product Advertising API on:
Product prices and availability are accurate as of the date/time indicated and are subject to change. Any price and availability information displayed on [relevant Amazon Site(s), as applicable] at the time of purchase will apply to the purchase of this product.
Smart home technology continues popping up everything in our homes and making our lives easier. Now we have the MirroCool, a smart mirror that offers more than a traditional looking glass. The MirroCool is a former Kickstarter project that was fully funded and is now in pre-order status. You can choose from a beveled-cut or framed MirroCool, but both models have the same functions.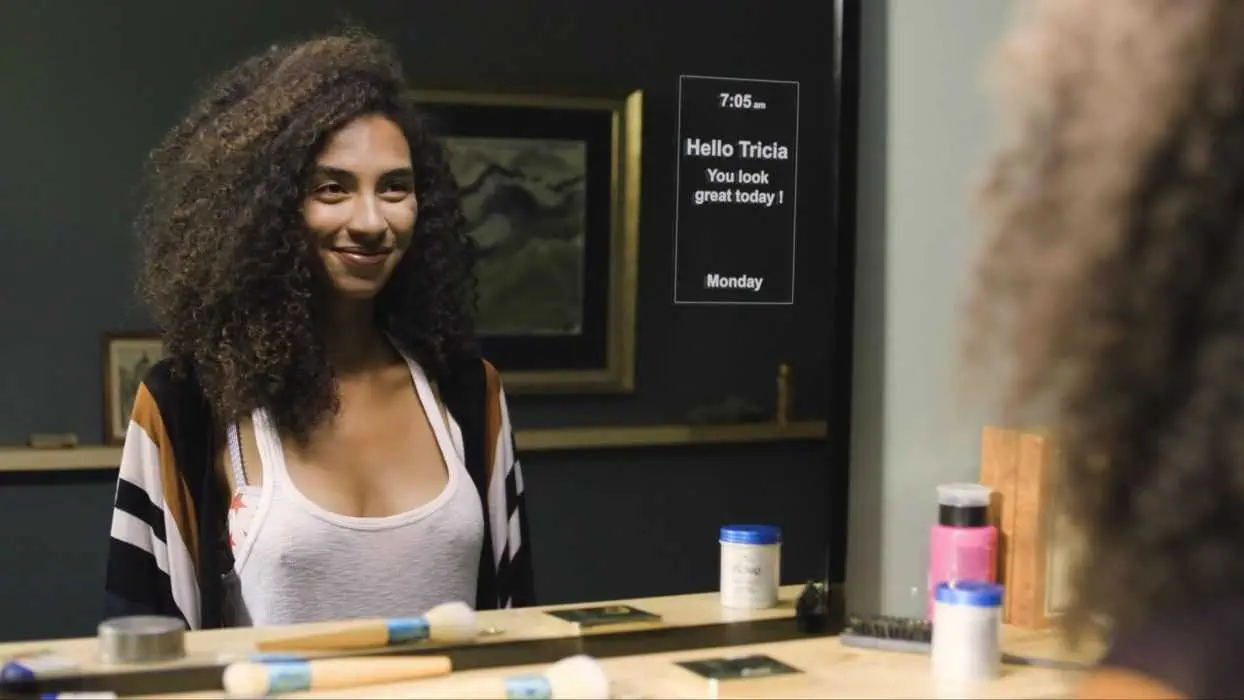 How does it work? Imagine you start your day like you normally do: by looking in your mirror and getting dressed. Now with MirroCool, you still see your reflection but you also see so much more. It's not just a flat mirror in front of you, but also an intelligent personal assistant.
MirroCool will let you know about your upcoming routine and what to expect with traffic reports, social media updates, weather forecasts, appointment reminders and other pertinent items. You can also have notifications about your calendar including family activities, such as bake sales, classes, and everything else important to you — it links to Google Calendar and iCloud. Widgets are also available on the MirroCool.
There's already options for touchscreen smart mirrors on the market, but you don't have to bother with that with MirroCool, as it features facial gesture recognition technology. Options for smart gestures include moving your eyes to control the widget or blinking your eyes to take a selfie, with over 70 gestures in all.
There's also a built-in 5 inch high-definition display that's visible when activated and a high-def camera for hands-free operating. With this technology, you can use it to take selfies and double as a security camera. You can create as many user profiles as you wish and set it to alert you when people not in your profile list enter your home. Profiles, images and everything else is stored in MirroCloud which offers 5gb storage.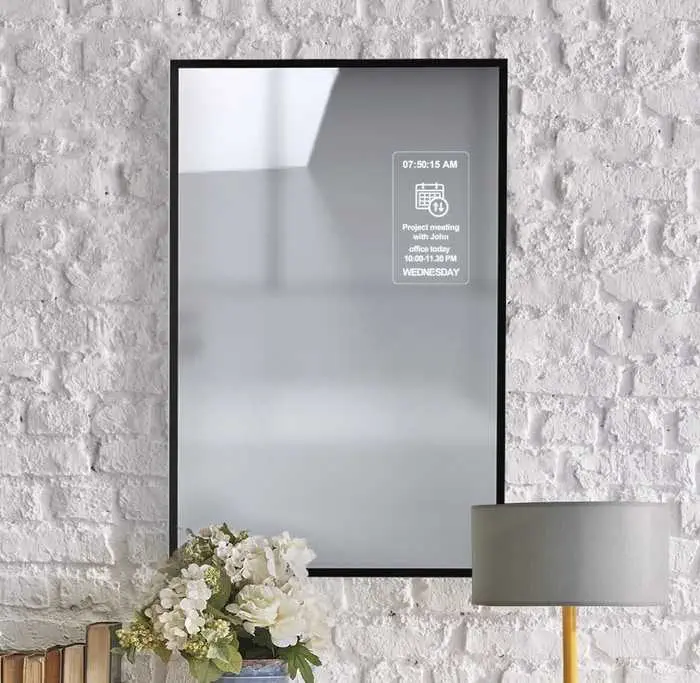 All of these functions can be adjusted as needed with the accompanying MirroCool app. You have the ability to sync information to and from your Android or iOS device. When it's time to install your new MirroCool, you just hang it like you would an ordinary mirror then set up with the app.
I don't know about you but I like the idea of having updates in the mirror when I get ready for work. While I'd find it depressing to have the news on all the time, you can definitely see the value of the traffic updates and especially the other functions the MirroCool offers.
The Beveled-cut MirroCool is available for pre-order for $225 (25% off the retail price of $299) and measures 60 x 80 cm or approximately 23.5" x 31.5", while the glass is ¼ thick glass with thick silver nitrate coating. The framed version is a bit more expensive at $270 (with the same 25% off discount) and features a 1,5 cm aluminum frame your choice of 4 standard colors.
TFB Latest Posts
---
---