This article may contain affiliate links. If you make a purchase, we may make earn a commission at no cost to you.
Originally posted on November 10, 2015 @ 8:19 am
Only in the nasty waters of new York would you catch something strange like this three eyed catfish.
So a three eyed catfish was caught recently in the nasty, polluted waters of the Gowanus Canal in New York. This comes as no surprise to me considering how gross that water is. Real or not? Who knows… BUT three eyed fish do exist, they are just VERY rare. Back in 2014 a three eyed walleye was caught on Lake Nipssing in Ontario.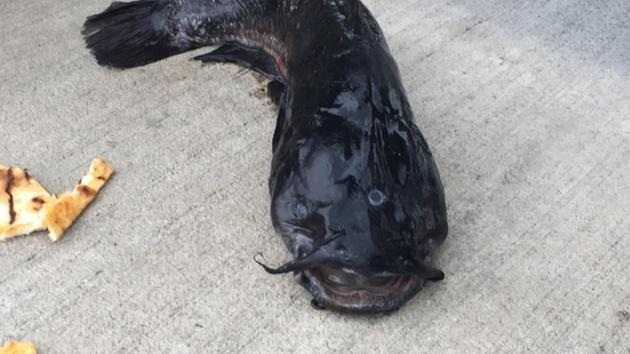 "Bunch of people were crowding this dude fishing near Whole Foods on Gowanus," a tipster who captured the fish on video wrote us. "He caught a 3 eyed cat fish. Some lady was flipping out cause he whacked it dead and she said they were trying to preserve the remaining wildlife there or something. It was a crazy scene. He said he was gonna eat it! Crazy." Via – Gothamist
Here is the three eyed walleye from Lake Nipssing – "Three-Eyed Louie"