Play Viking Axe Game & Prepare to Pillage a Village or 2
Prices pulled from the Amazon Product Advertising API on:
Product prices and availability are accurate as of the date/time indicated and are subject to change. Any price and availability information displayed on [relevant Amazon Site(s), as applicable] at the time of purchase will apply to the purchase of this product.
History Channel's Vikings just came back after a long hiatus, and already I'm obsessed again. The Nordic culture has always been fascinating, and now, I think I found my new game choice: The Small Viking Axe Game, where you literally throw mini axes. Forget darts, I'm doing this.
The good folks from Helsingland in Sweden handcraft the game with natural materials. You'll see that the miniature axes are made of steel and feature wooden shafts, just like the original Viking axes. Find a forest and mount the included bullseye to it, then start throwing. Like darts, the closer you get to the bullseye, the higher the points received. Unlike darts, you're literally throwing small axes.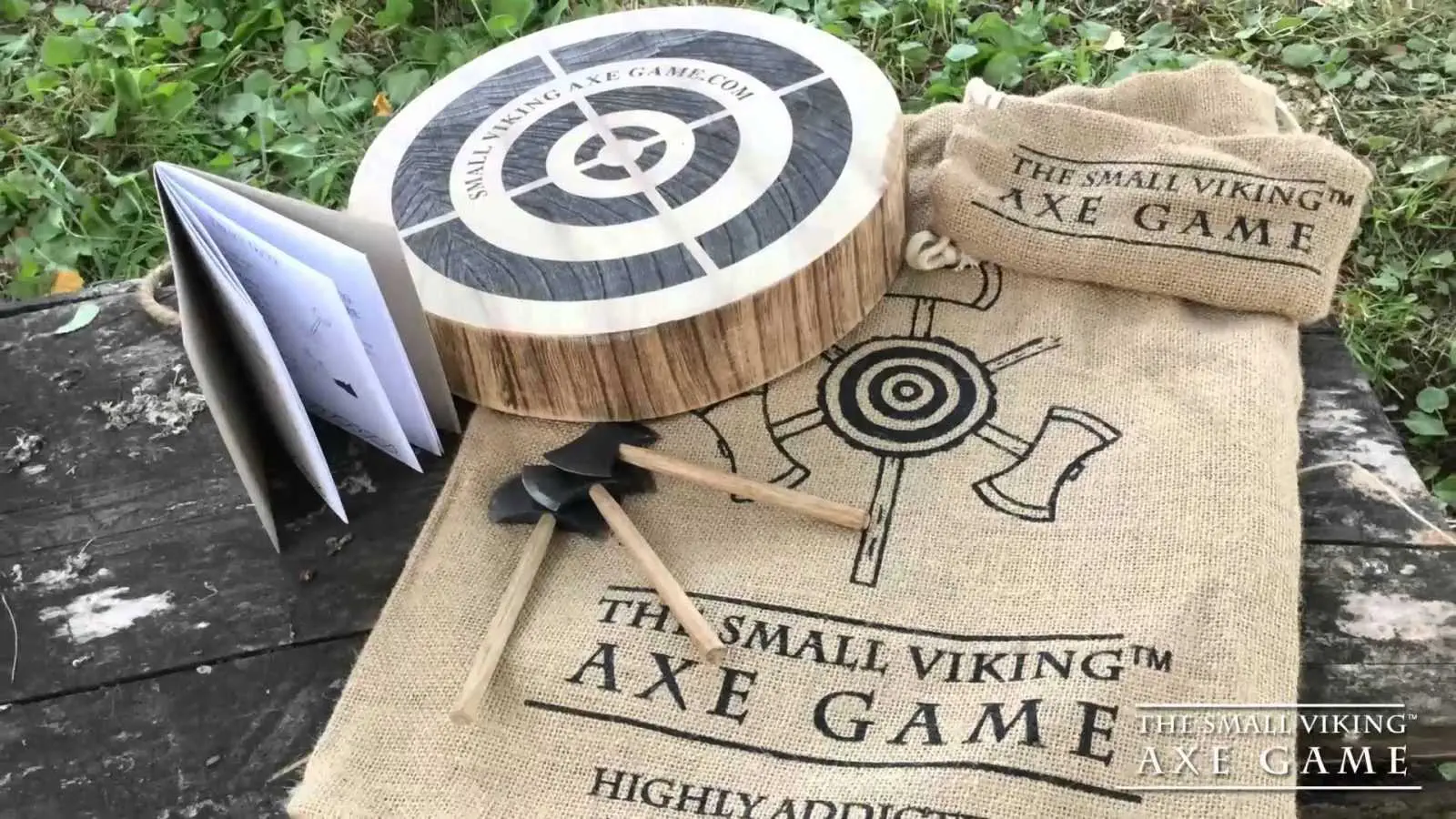 Axe-throwing businesses are popping up around the United States, and I can see the appeal. Darts have been around forever, and they're kind of boring after a while, but this…this is cool. The Small Viking Axe Game comes with a set of rules, and you can also read them on the website.
The game ships worldwide, but isn't available in Australia, according to the company's website. You can buy a standard set ($95 USD) which consits of the bulls-eye target, three axes, 9 extra shaft parts and a storage sack made of hessian fabric, similar to what the Vikings would use.
You can also opt for a larger set, the exclusive set ($143 USD) which has a wooden crate, bulls-eye, 3 axes, 9 extra shafts, a template for painting your own bulls-eye, a leather holster and the storage sack. Additional bulls-eye targets are available for $43 USD, and there are optional axe sets as well. The additional axe sets are $59 USD for a standard set, and $71 USD for a deluxe set.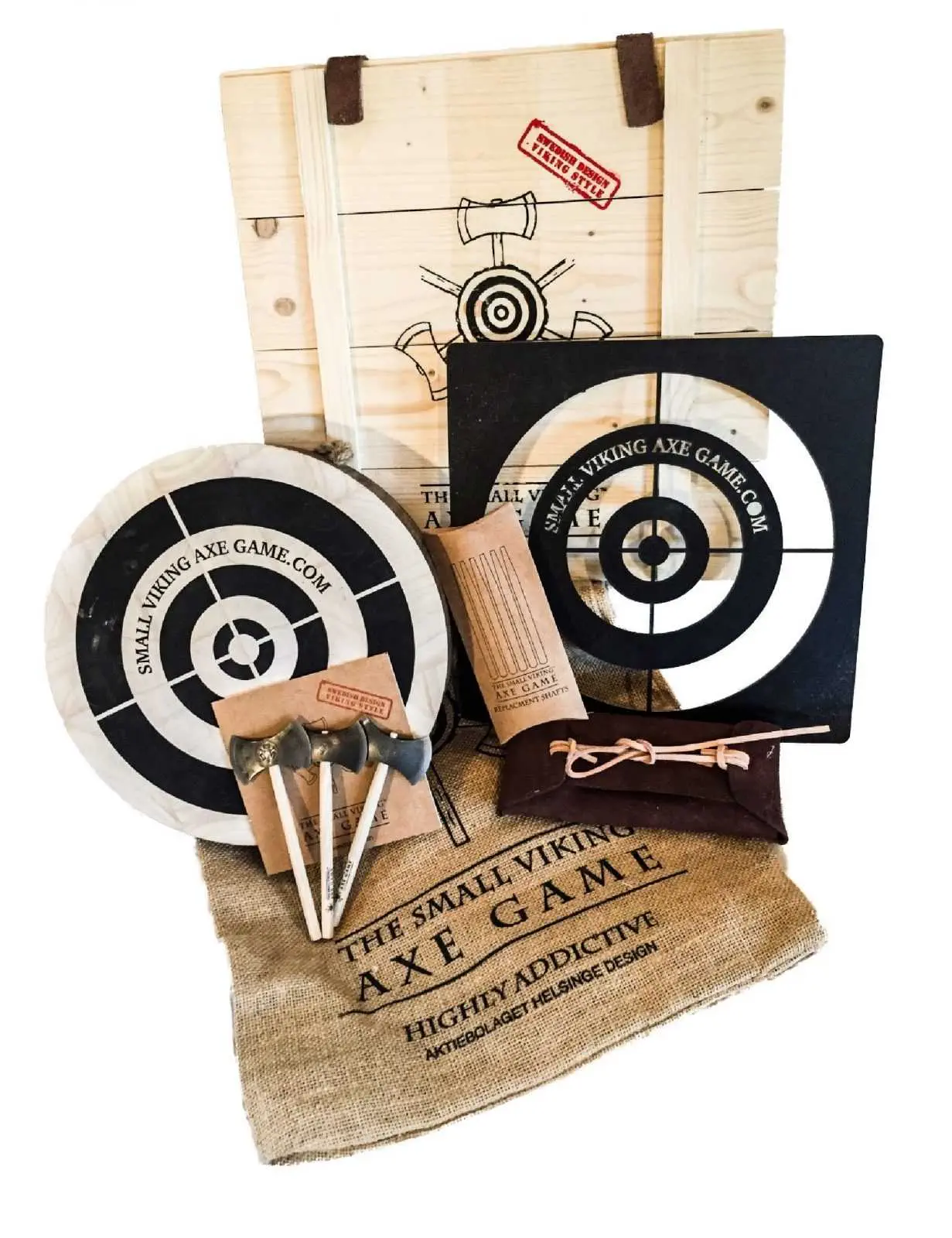 If you want to start a club for axe-throwing, and who wouldn't, you can opt for the club pack. This pack includes 4 targets with string, 12 throwing axes, 4 sacks, 4 manuals, 36 extra shafts, and a 4-tool set for shaft replacement.
The Small Viking Axe Game started on Kickstarter, and is now available at most gadget shops and the Smart Viking Axe Game website. There's also demos on YouTube if you want to see the axes in motion.
TFB Latest Posts
---
---