14 Year Old Tags Record Buck In Oklahoma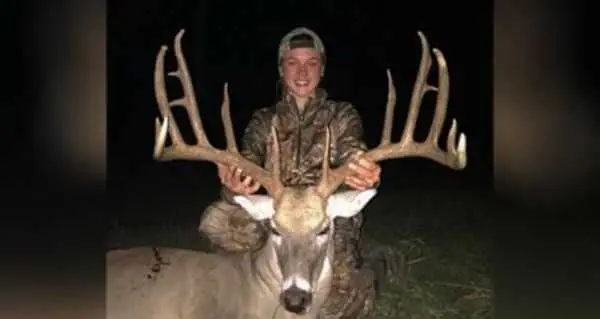 Micalah Millard, who is from Skiatook, Oklahoma was hunting with her father at the state youth hunt when she tagged this amazing buck. Micalah was hunting at their family ranch in McIntosh County. The official green score of this giant Oklahoma buck is 187 and 1/8 inches for a typical white tail deer. This buck puts Micalah in the top 5 of all time in Oklahoma and at the very top of all bucks tagged by females, and most likely the youngest of all the hunters for both sexes. The number one buck in Oklahoma came in at 194 inches and the 3rd and 4th are 188 1/2 and 185 3/4.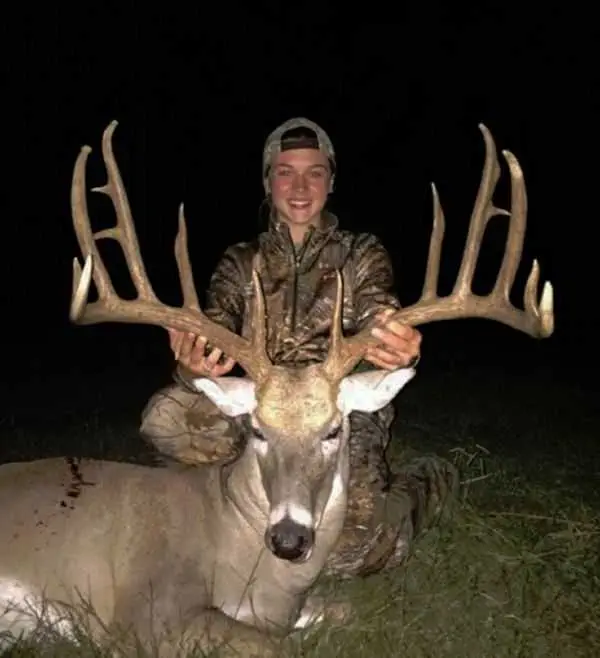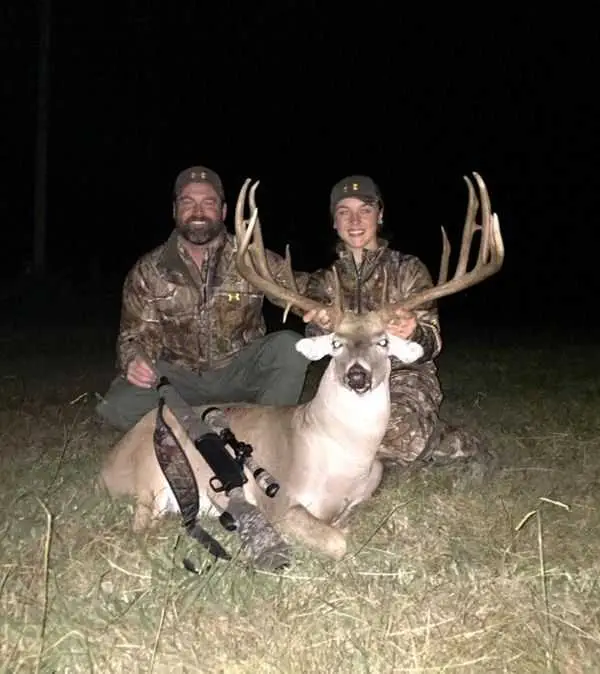 Via – TulsaWorld.com

"We were in the stand a couple of hours when we kept hearing something moving in the wood line, just pacing back and forth," Micalah Millard said.

A smaller buck appeared in the clearing near their stand, four does walked out, but still it sounded like something was in the woods. "I first saw him about 40 yards," Malachi Millard said.

"My dad saw him first and I got my gun set," Micalah said. "He was a lot more excited than I was. He was kinda freakin' out, kinda as close to yelling as you can get in a whisper," she said.

The buck steadily walked toward the group of does and ignored the father-daughter team in the tree stand in spite of Malachi's attempts to grunt and stop the buck.

Micalah — who has hunted each season since she was 6 — ignored her father as well. "He kept whisper-yelling 'shoot him, shoot him now' and thankfully I didn't listen because he told me to shoot him from the back," she said.

Finally at about 125 yards the girl zeroed in on the buck, standing broadside, with her Mossberg .243 and Nikon 6 X 12 power scope and deflated its lungs. "It mule-kicked high so we knew he was hit good and we celebrated," she said.

The nervous pair still watched as the buck ran about 100 yards and stopped before it entered the trees again. "This time my dad actually was yelling, 'Put another shell in the chamber, put another shell in the chamber!" she said.

The youngster didn't hesitate with a second shot, even though it was unnecessary.

"She hit him at the base of the neck and he went down right there," Malachi Millard said.
TFB Latest Posts
---
---