17 Bullet Journal Cleaning Pages and Layouts That Will Help You Win at Spring Cleaning and Beyond
Here's a stately way to organize a cleaning and house project list using the layout of a house.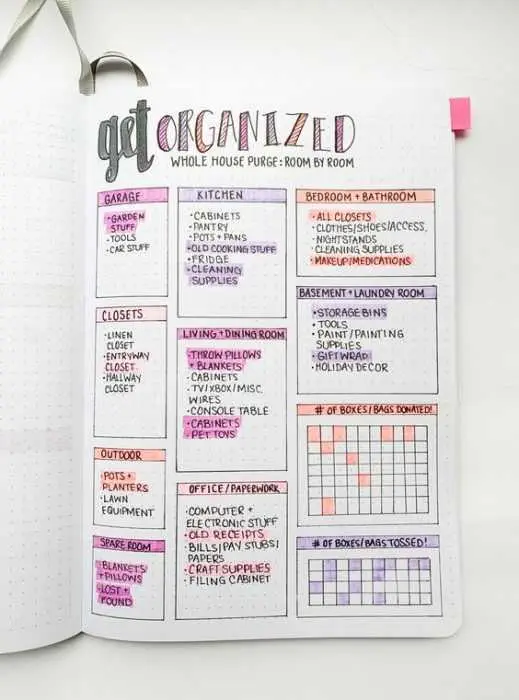 Colorful squares and detailed list make this bujo cleaning page easy to read.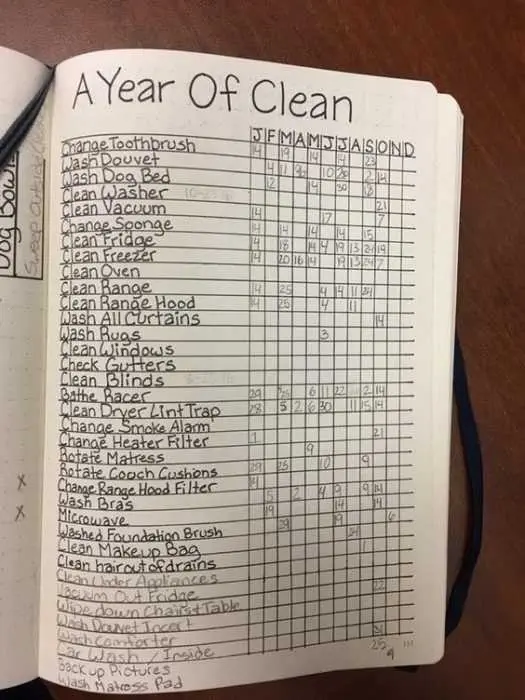 Track your monthly cleaning tasks easily with this
bullet journal cleaning grid page.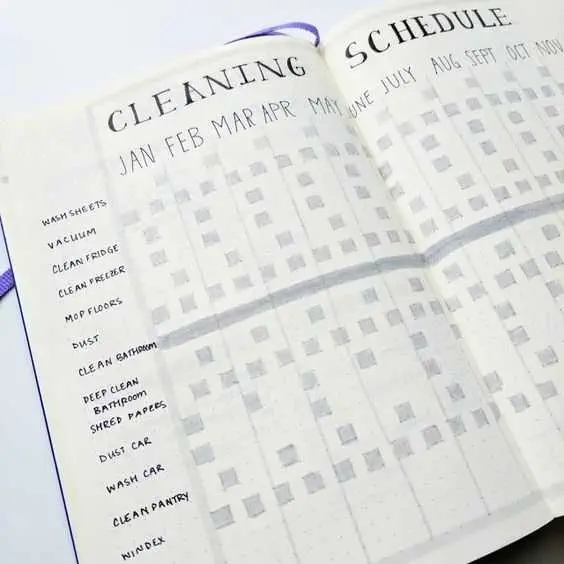 Here's another way to set up a yearly cleaning breakdown in your bujo.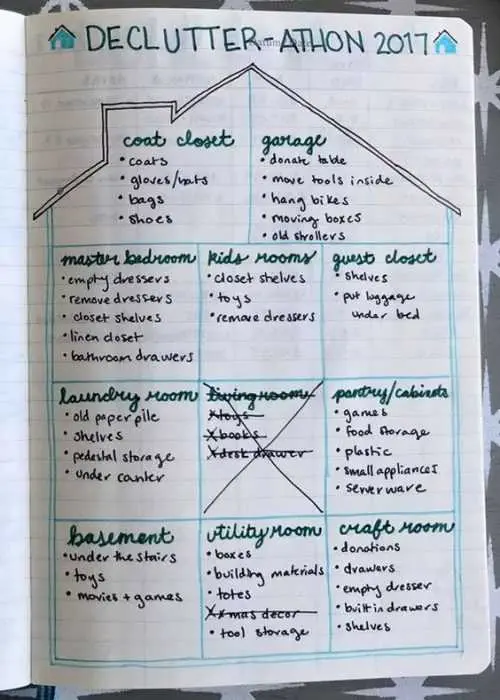 Let the decluttering begin
!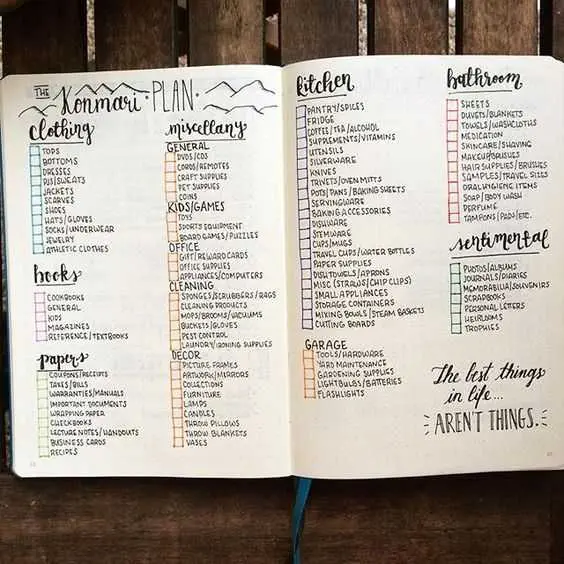 Konmaring? Here's one
way to break
it all down.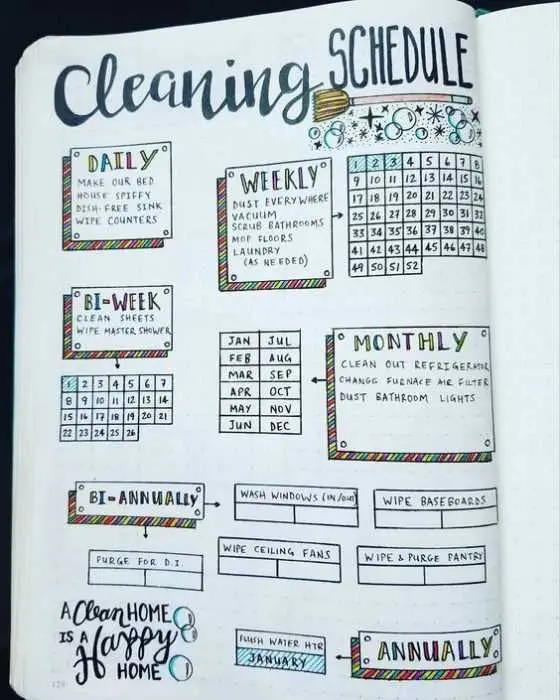 Annually, weekly, and monthly house cleaning at a glance in a bujo.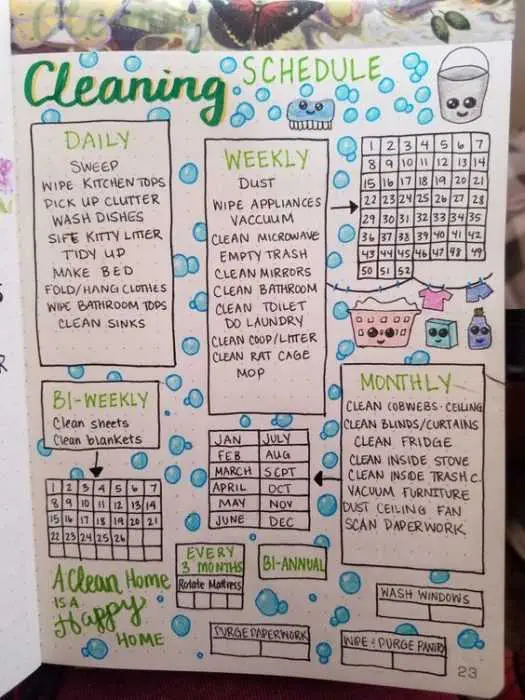 Another great bujo cleaning
layout for weekly,
biweekly, etc.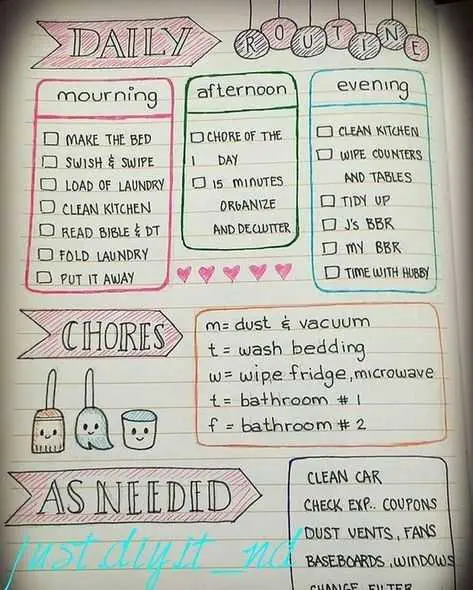 />This bujo cleaning layout is cute and simple.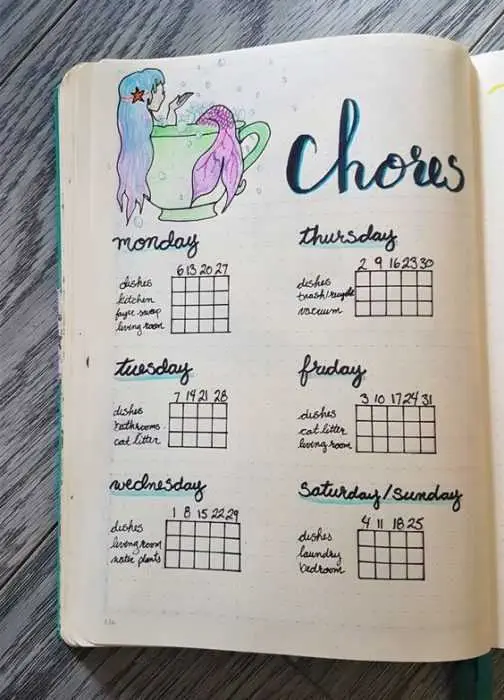 For your main chores, this
bujo cleaning page
will do nicely.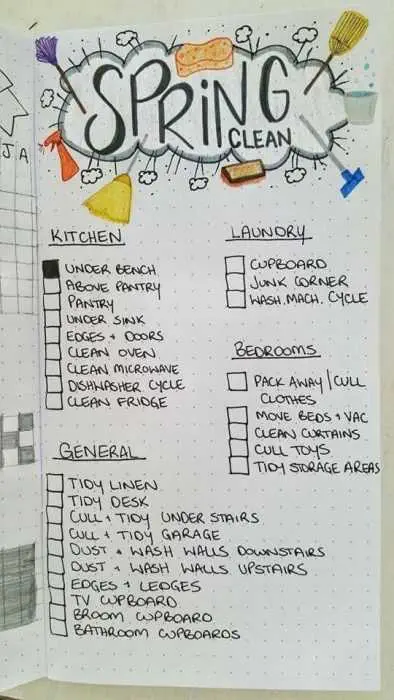 Don't miss a single inch of your home with this bujo cleaning page.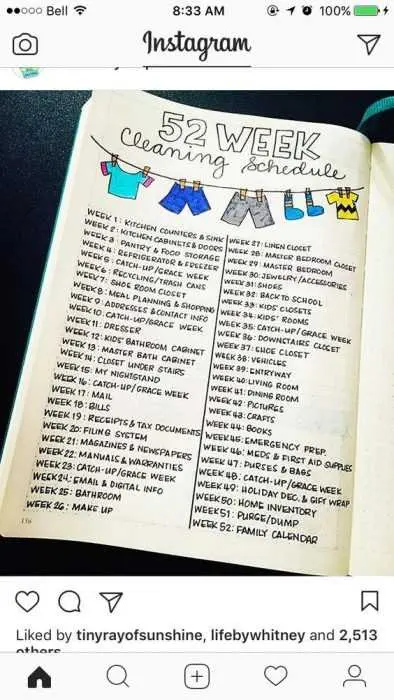 A clever
way to break down your cleaning
in 52 weeks!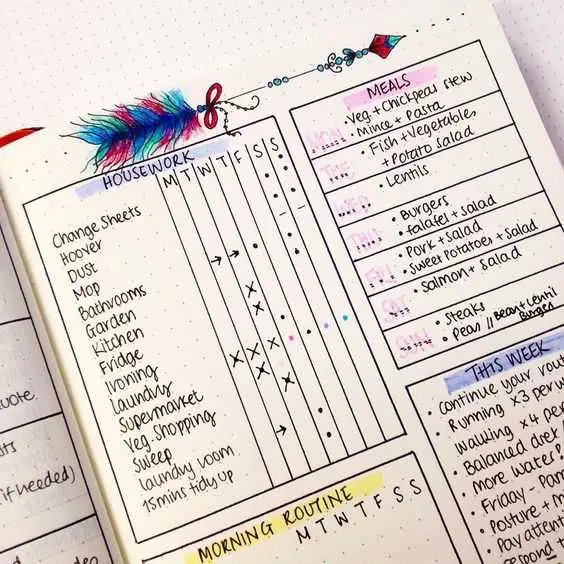 The daily chores for the week are nicely broken down here.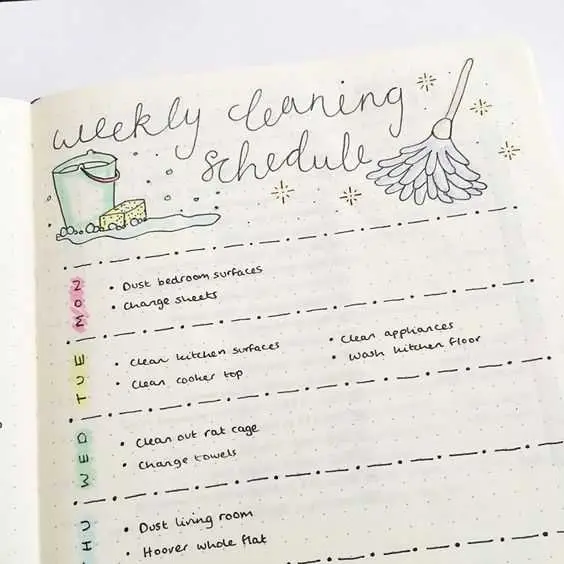 A weekly cleaning schedule doesn't to have elaborate to be effective.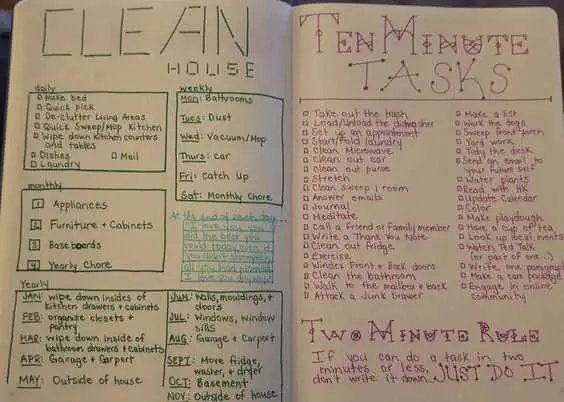 Think of 10 minute tasks you can do and incorporate them in your bujo cleaning page.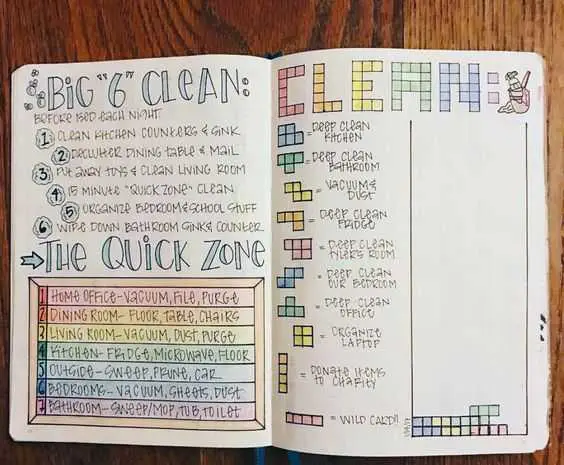 Make cleaning a game with Tetris!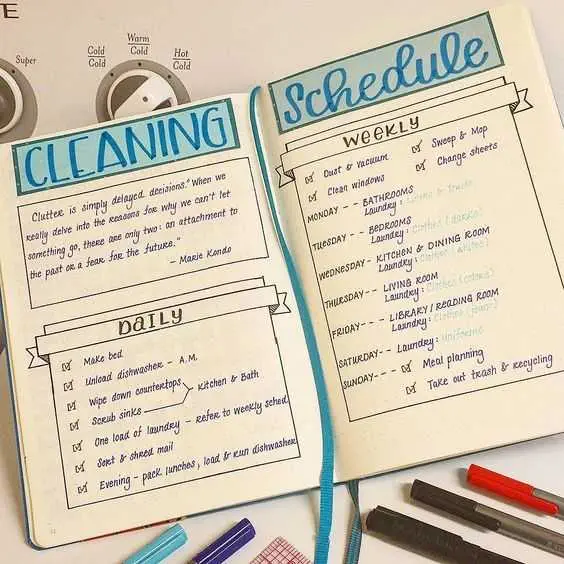 />This lovely Konmari-inspired bujo cleaning page is simple in design but with plenty of tasks.
TFB Latest Posts
---
---