These bacon wrapped fireball meatballs are literally the best thing since sliced bread.
Could your BBQ get any better? Yes it could – if you make some of these bacon wrapped fireball meatballs. These giant meatballs of amazingness are what happens when you mix together two pounds of bacon and about a metric ton of beef ground chuck. BBQ Pit Boys also know how to make some great beer can bacon burgers.
If you need/want this recipe in writing you can get it on the BBQ Pit Boys website.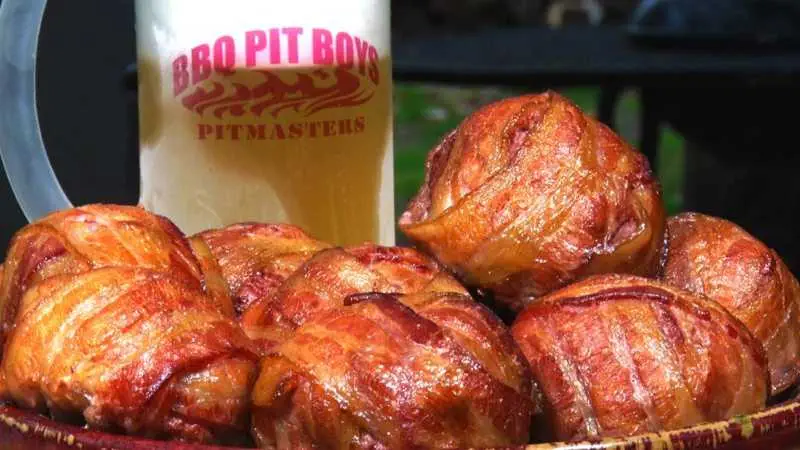 TFB Latest Posts
---
---