Best Wireless Headphones Under $100
Looking to buy wireless headphones, but on a budget? Don't worry. You've still got plenty of great options to buy for quality music and performance. There are hundreds of pairs of wireless headphones on the market, and we've sifted through all of them to find our picks. Here's our picks for best wireless headphones under $100, and all of them work for iOS and Android devices. Check out our picks below. Whether you're a parent looking for a good pair of headphones for your kids, or just want to listen to music safely while working out, we've got a pick for you.
Best AirPod Alternatives: Samsung Galaxy Buds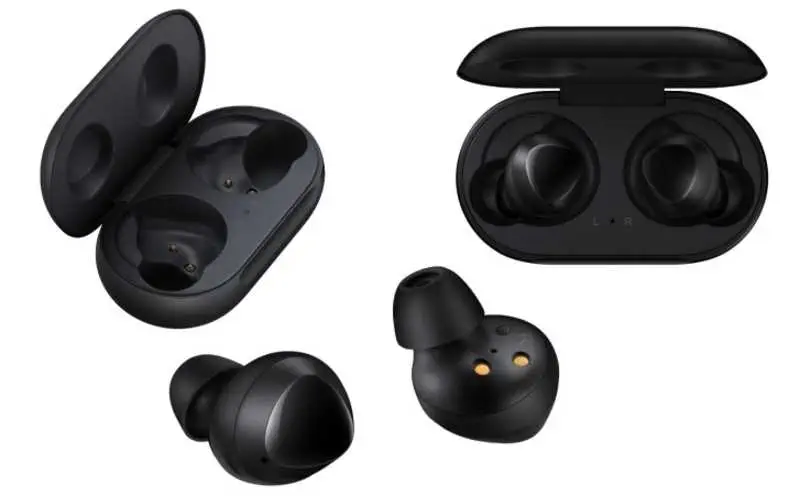 They may be made by Samsung, but these wireless earbuds pair well with both iOS and Android devices. You can enjoy up to 6 hours of battery life, and using the case as a wireless charger, you'll get an additional 7 hours. How's that for power? In addition, they have an ambient mode to let you decide how much surrounding noise you need to hear, so they're good for taking the subway, walking down the street, or simply just blocking out some noise at your desk.
The Galaxy Buds also feature a splash-resistant technology so they can be worn in the gym without fears of sweat stopping your music. They're a great alternative to AirPods and some of the best wireless headphones you'll find under $100.
Best Wireless Headphones Under $100 for the Music-Obsessed: Sennheiser HD 4.40 Bluetooth Wireless Headphones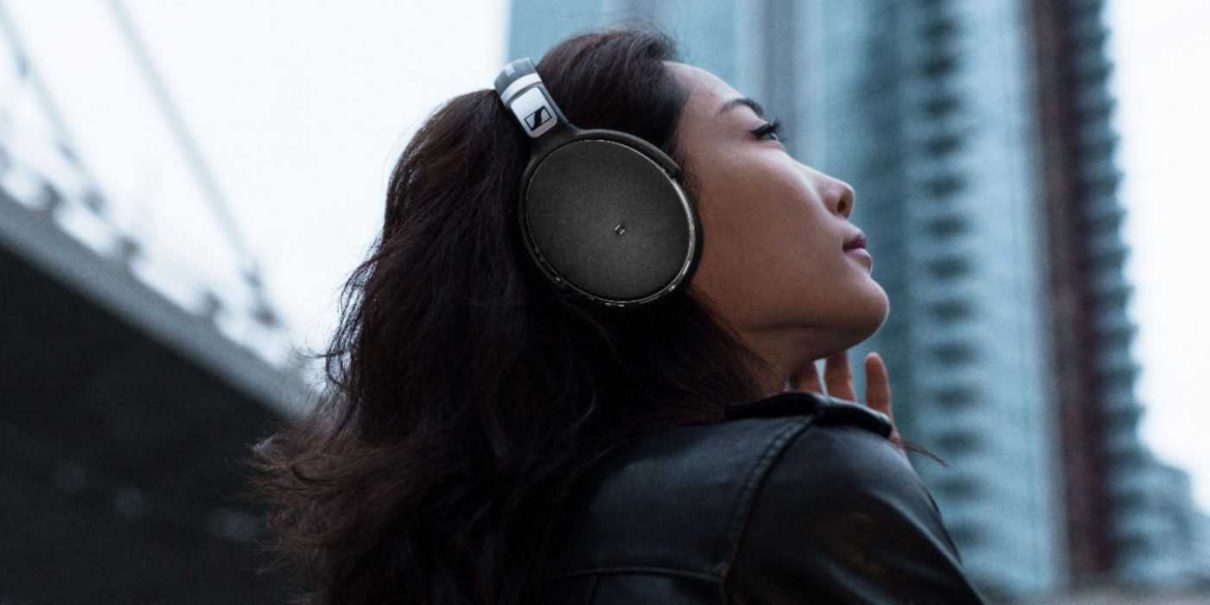 Audiophiles know the appeal and legacy of Sennheiser. For over 40 years, the company has been a leader in audio technology. They deliver the great performance of a pair of Bose wireless headphones without the huge price tag. So, whether you're listening to music or a movie on a plane, or traveling around town, the Sennheiser HD 4.40 will keep up with beautiful sound.
The headphones also include an integrated microphone so you can get your calls or use them while on the computer. They ship with a protected case as well, as you can just fold them up and take them anywhere. Believe it or not, the battery can deliver up to 25 hours worth of fantastic sound, so don't worry if you're going on a long flight because they'll keep up.
Best Wireless Headphones Under $100 for Kids: Picun P26 Bluetooth Headphones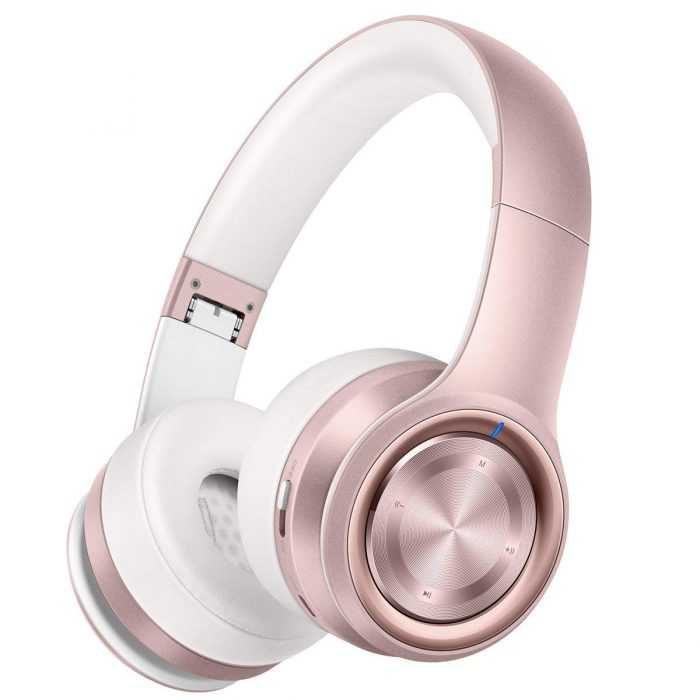 For parents who want an affordable pair of wireless headphones, these are some of the best wireless headphones under $100 for kids. The Picun P26 Bluetooth Headphones come in several color options including that trendy rose gold color, but they're more than just their looks. There's a built-in microphone and control so they can use them for gaming, but they'll also deliver great music as well thanks to their 40MM neodymium driver.
One of the best parts? There's an included audio cable so you can listen to your headphones when the charge is up and you're away from a charger. Ideal for those car trips when your kids forget to charge their headphones. Finally, when they are charged, you'll enjoy up to 40 hours of playtime.
Best Reliable Headphones: Sony WH-CH510 Wireless On-Ear Headphones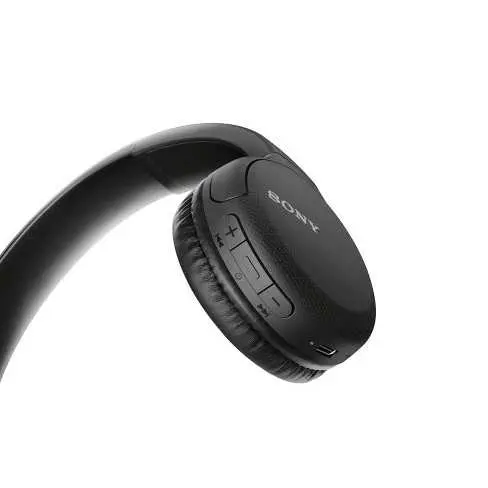 As I write this, I'm listening to a pair of Sony wireless headphones. Sony has been one of my most trusted brands since my youth, and these headphones are no exception. First, they offer awesome playback, with a 10 minute charge equaling a staggering 90 minutes in playback. You'll get 35 hours of listening when you do a single full charge.
The WH-CH510 also lets you access Siri or Google Assistant on your device. Hands-free calling and music controls (play, stop, skip) are built on the ear cups so you don't need to remove your device from your pocket or bag either. To conclude, Sony has been a timeless high performer in the audio space, and these headphones are among the best wireless headphones under $100 on the market.
Best Wireless Headphones for Everyday: Cowin E7 Active Noise Cancelling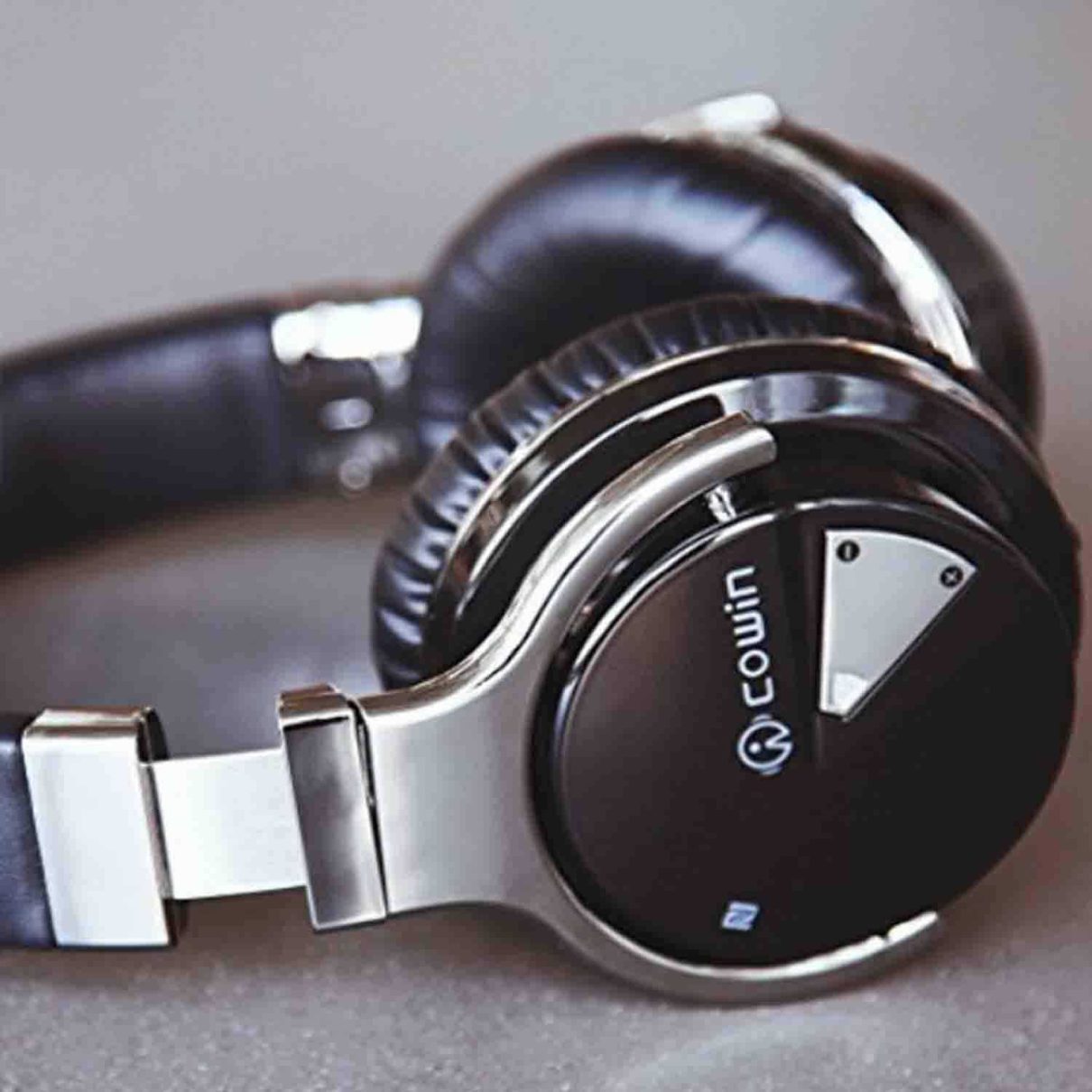 Nice deep bass is delivered beautifully with the Cowin E7 Active Noise Canceling Headphones. High-quality, well-designed, and offering great sound, they're a nice pick for anyone who has a tight budget. You'll get them fully charged in 4 hours, and then enjoy 30 hours of play time, 30 hours of talk time. They also come in a variety of color options, from black, to blue, green, purple, white, and more. Noise-cancelling features are great too, with nice advanced noise reduction for the plane, street, or public transportation.
Best Wireless headphones for TV Watchers: ARTISTE Wireless TV Headphones Over Ear Headsets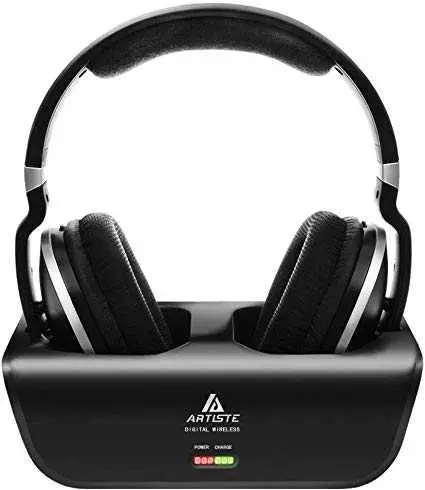 Parents, college students, and anyone else who needs to watch TV without disturbing others, these are your pick for best wireless headphones under $100. They offer a wireless transmission range up to 100 feet, and can be used with nearly any TV or cable box. You just need to make sure that you have either an RCA audio out (red/white ports) or a 6.5mm/3.55 mm headphones audio out.
They feature nice crisp bass and a strong stereo sound, plus multiple pairs can be connected to 1 transmitter. The transmitter also offers a stand-by mode to save power, switching automatically if there's no audio signal for 5 minutes. You only need to switch it on again to keep listening. You may also pair these headphones with a smartphone, laptop, or other mobile device, and can be wired with the included audio cable.
Best Wireless Headphones for Working Out: AfterShokz Titanium Open-Ear Wireless Bone Conduction Headphones with Brilliant Reflective Strips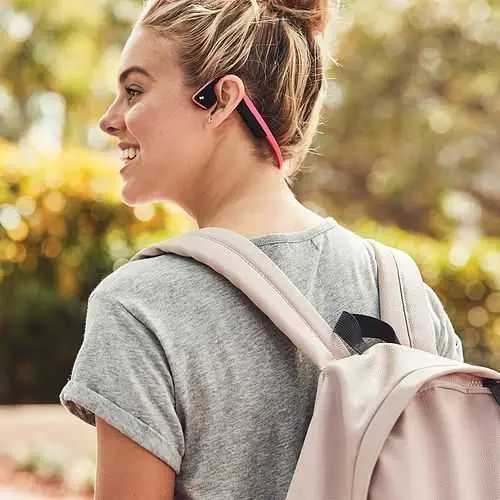 Unlike other pairs of wireless headphones on this list, the AfterShokz headphones don't go in or over your ears. Instead, they use bone conduction technology to get the music to the cochlea. They sit on your cheekbones and rest a bit on your ears. Here the focus is to listen to music safely, and these allow you to do just that.
They're made for people who run and workout outside so they can be aware of their surroundings, traffic, or any other obstacles. These headphones shop with a pack of Brilliant Reflective strips for your clothes, bike, shoes, helmet, and other gear so the wearer can be visible to drivers even in dark conditions. You'll get 6+ hours of audio and calls with a charge, and will be able to hear the world while still enjoying your music. The Aftershokz Titanium headphones come in black with slate grey or ocean blue accents.
TFB Latest Posts
---
---