Kohler Moxie Showerhead
Shower radios have been around forever, and I can remember having a tinny little speaker in my shower when I was a teen. Bluetooth has made the showering experience way more enjoyable but I still find myself just taking my phone and setting it on the bathroom sink. Kohler, manufacturers of high-end bathroom fixtures, has seriously stepped it up though to deliver a showerhead with a built-in speaker, the KOHLER K-9245-CP 2.5 GPM Moxie Showerhead and Wireless Speaker.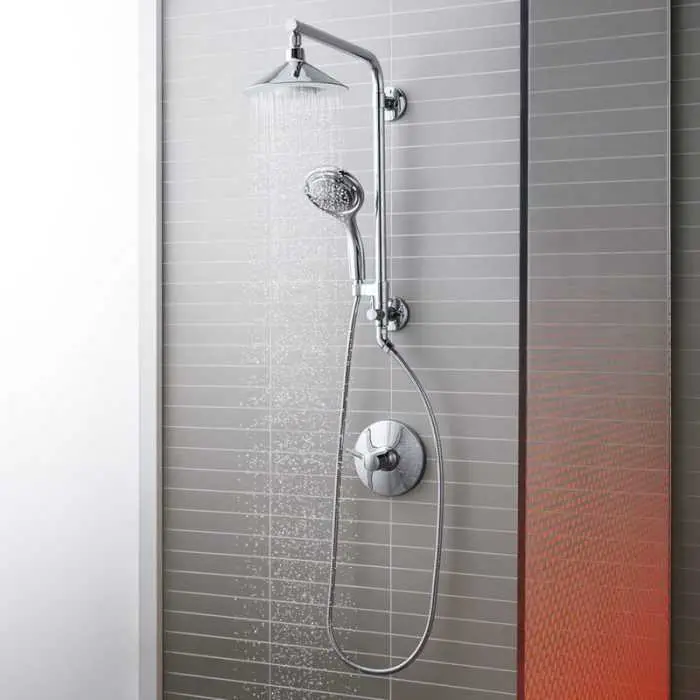 With the KOHLER Moxie Showerhead, you get up to 7 hours of audio life and a refreshing shower. Listen to podcasts, music and other forms of audio while in the shower or bathroom. I can see my wife would love this when getting ready in the morning. The showerhead features 60 angled nozzles to give you a full enveloping spray when you shower, and comes in a 2.0 gpm or 2.5 gpm model to help you save water.  If you want a full spa-length experience, you can spring for the rainhead version — that features 80 angled nozzles, plus is available in 2.0 or 2.5.
The KOHLER Moxie wireless speaker comes in one of four bright colors: yellow, red, blue or green so you can customize the showerhead to everyone's taste in the house — that is, if you buy a few. When you see the power it delivers, you're going to want to. The KOHLER Moxie speaker also pops out of the showerhead so you can take it with you into the car, your purse or anywhere else on the go. It attaches via a magnet and contains a built-in lithium-ion battery. You charge it with a USB cable. As for Bluetooth, the range is up to 32 feet and the speaker works with smartphones, tablets, and laptops that have a Bluetooth connectivity.
Find the KOHLER Moxie Showerhead on Amazon beginning at $103.99. The showerheads are available in nickel, oil-rubbed bronze, polished chrome and white finishes.
TFB Latest Posts
---
---