This article may contain affiliate links. If you make a purchase, we may make earn a commission at no cost to you.
Last Updated on
We've seen plenty of smart cameras on the market, but have you seen one that's geared to helping you not miss a moment? Since we all have smartphones, we use them to capture all of the precious moments, such as family gatherings or children's milestones. The problem with having this technology is that sometimes you're so into the capturing the moment that you aren't actually in the moment. Bloom Smart Camera System goes into your home, and records your cherished moments into HD video.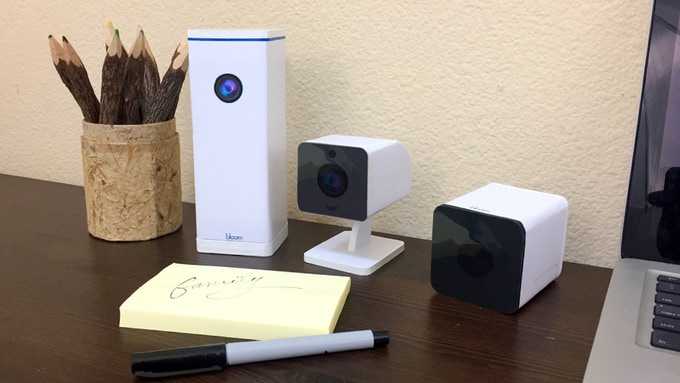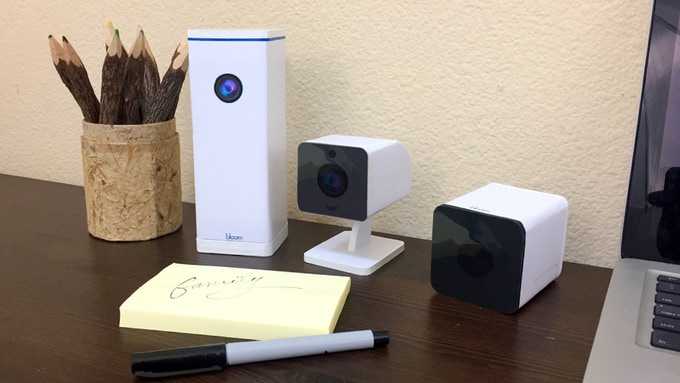 Bloom was designed by parents and is currently on Kickstarter. According to the designers: "Bloom Smart™ is the first camera system that acts as your own personal and private video crew, complete with an intelligent video assistant who directs the video of your family's life together." You can relax and let Bloom capture everything for you. The cameras connect to your home internet via WiFi and also connect to the Cloud. The cameras record and compile videos for you by using moments of similarity" on the time or frequency you choose. You then get these video compilations by notification.
All of this depends on the artificial intelligence inside Bloom. It guides you with setting up your camera for the best angles, lighting and shots, then it takes your preferences into consideration when deciding what to record. After recording video, the system tags, uploads and indexes all of the recordings. You receive alerts when the videos are ready for viewing or you need to adjust your camera. You can also receive an alert when there's activity in another room in the house — the example the Kickstarter shared was "Jax is no longer in his crib," so you can go to where the action currently is.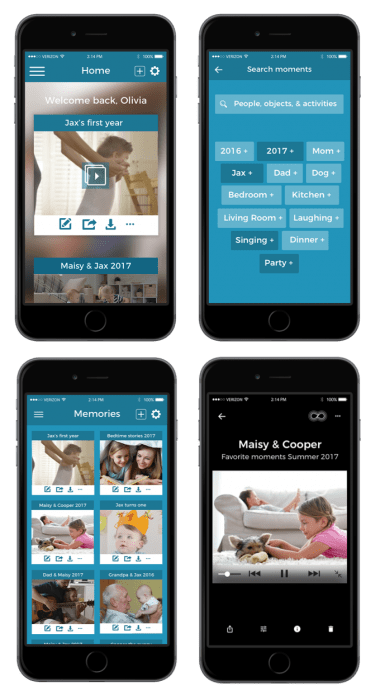 The Bloom system also connects to your social media accounts to include video from your Facebook, Instagram, Google Photos, your device's camera roll and more to include in the compilations. You can then share the content to your friends and family via the social network of your choice. That's not the only way to control the content though, as you can set it to automatically share your videos to people on a schedule of your choosing.
Security is, of course, a top concern, and Bloom says they're highly secure with bank-level data encryption. You can also control your user account to make sure only the users you allow so can have access to the system and media. The engineers also don't have access to the recordings, because the content is edited algorithmically.
Bloom comes in several options so far. The first, the Bloom Starter Kit, features 2 cameras, while the Smart Package contains 3 and the Total Bloom Smart Home System features 5 cameras for your home. As a modular system, Bloom lets you expand the network with more cameras any time you like. All of these features are controlled with the Bloom Smart Assistant app and it does the work for you.
As someone who doesn't like to be behind the camera all the time trying to capture every moment, this might be a great addition to my home. The company is currently seeking $300k and have a number of reward levels for backers. The camera will be up for final design vote in April 2018, with units estimated to ship in September. View it on Kickstarter now.