DIY Party Station
This DIY Party Station is pretty awesome. This is one of the coolest DIY projects I have come across online, just in time for the summer weather. Now this is a pretty good sized project, but it should be "do-able" by most guys. As you can see you can pretty much customize the DIY Party Station with whatever you might want to add. Like lights, bigger wheels, tvs', and anything else you might want. But I think would definitely need a grill added in as well.  For the detailed plans for this build CLICK HERE.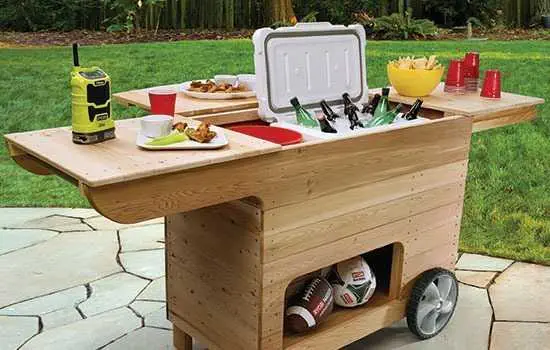 DIY Party Station Complete – Video
[youtube id="gKRz-W6cMrg" width="100%" height="340″ position=""]
I finished up with the final version of my Ryobi Nation Party Station build and I'm so excited to use it! Free plans to build this are available HERE – This is a blast to build and you can customize your party station with all the features you want! Be creative and have fun with this Party Station build!
See Also – Jack Of All Booze Bar Tool Belt
See Also – How To Make A Drawer With A Secret Compartment For Your Guns
See Also – Meet The .700 WTF
See Also – V8 Powered Barstool
TFB Latest Posts
---
---