Gentleman's Apron Oozes Handy and Suave In One Package
Prices pulled from the Amazon Product Advertising API on:
Product prices and availability are accurate as of the date/time indicated and are subject to change. Any price and availability information displayed on [relevant Amazon Site(s), as applicable] at the time of purchase will apply to the purchase of this product.
The Gentleman's Apron is the only "manliest" getup that is worthy of your pride and ego. Especially when you are doing maintenance work, or some good old engine fixin', this apron will render quite useful. You see, an apron is not exactly a befitting piece of garment for men. Members of the fairer sex are usually associated with such clothing accessories. However, the guys at TRVR decided to help their male customers through a socially acceptable way.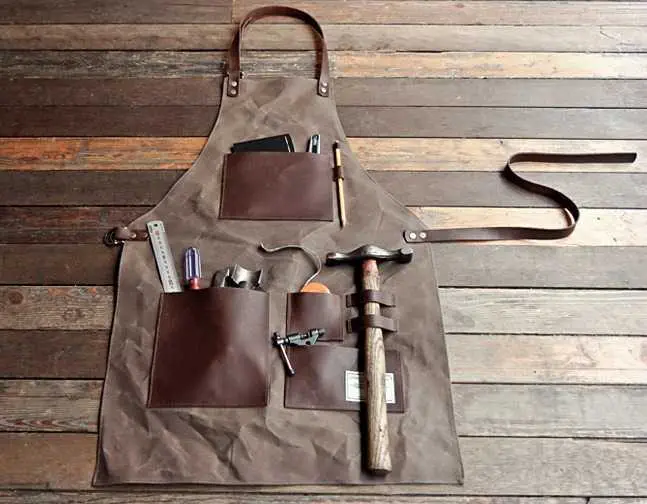 The Gentleman's Apron is anything but womanly. It is probably a match made in heaven. Why so? The answer is simple. This apron is made from pure leather and waxed canvas. It sort of looks like a reincarnated version of those butcher style aprons as seen in horror movies. But the Gentleman's Apron has been introduced with numerous pockets, hidden sleeving and much needed loops.
Gentleman's Apron Summed Up In a Nutshell
In summation, the Gentleman's Apron is a leather clothing accessory with many handy features. For instance, you get a bamboozle of pockets, loops, slits and slots to support any variety of tools. Usually, when men have to carry out extensive construction and maintenance work, they rely on the comfort of a toolbox.
But sometimes, a tool box can be a heavy ordeal to haul around. Therefore, TRVR created the Gentleman's Apron to help men carry essential tools on anytime; anywhere basis. You can slide a hammer in there, a screwdriver set or anything that your little heart desires. The apron will gobble it all up in a swirl of elegance.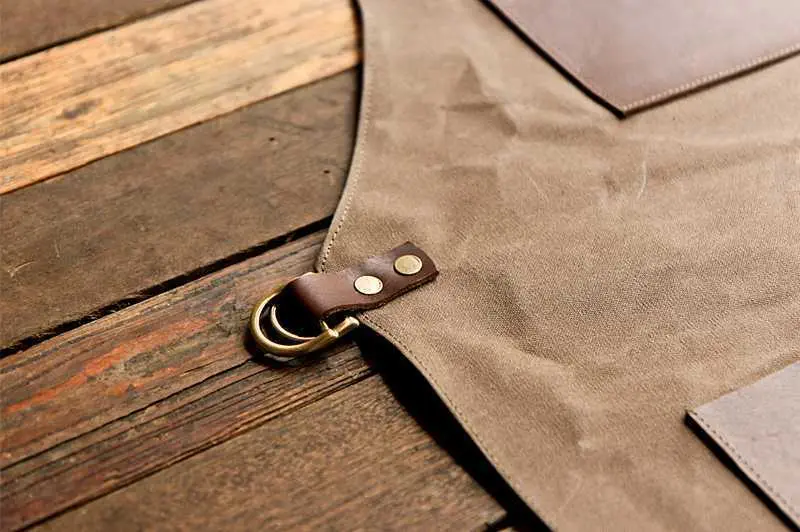 More so, if you are about to get your hands dirty in a stereotypical manly endeavor, you will always need the Gentleman's Apron by your side. Performance wise, we are looking at a very tough leather build that will also keep you safe from any injuries. Let's say, you are busy with a couple of sharpening tools, and one of them breaks off, nothing bad will happen. You can be assured that as long as you are wearing the Gentleman's Apron, you will stay protected from such unforeseen hazards.
Gentleman's Apron Needs a Home
Yes, that's right. Gentleman's Apron can be yours for as little as $70. Look at it from an investment point of view. Besides, this apron is the only socially acceptable way of donning an otherwise female clothing garment. In fact, you will look manlier than ever in this apron.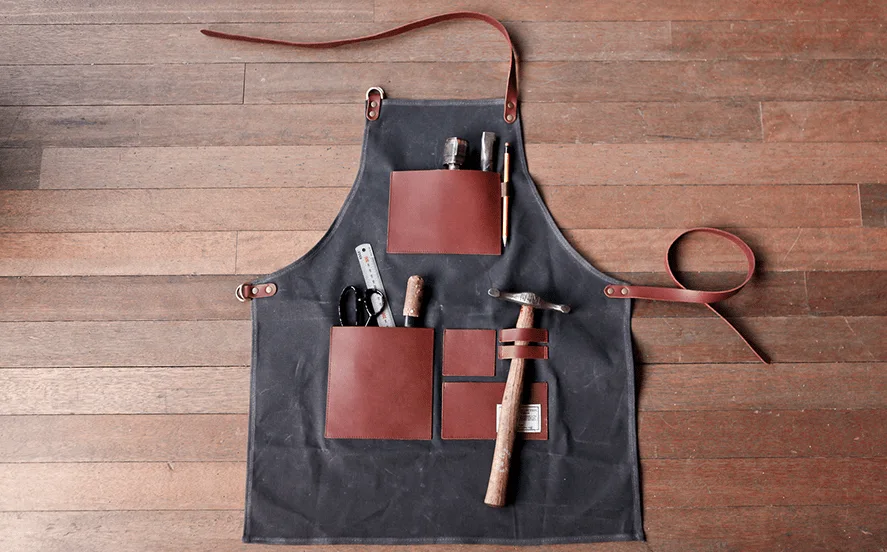 As long as the apron's usefulness is concerned, there are many instances where it might actually help you. Guys who work all day at metal workstations are prone to chips, shrapnel injuries and accidental cuts. They do wear protective clothing, but it can get a bit uncomfortable to bear with. Consider wearing a full body and hand protection suit during a hot summer afternoon. Sounds itchy, doesn't it?
Therefore, let Gentleman's Apron be your assistant for the day. You will be staying away from accidental stains, metal shavings, slashing, sparks and such other instances. By the way, this product has an excellent shelf life. It will last you a couple of years before completely wearing down around the seams etc.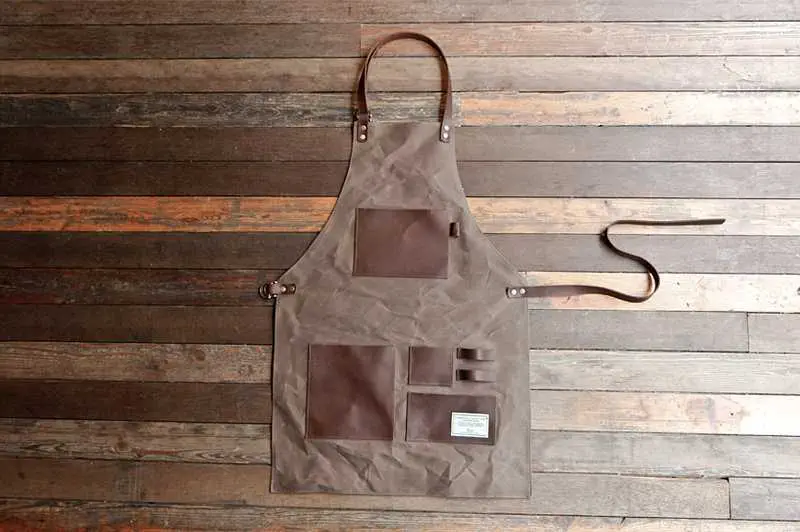 In conclusion, you don't want to wear a flannel for the rest of your life. It is time for a change; go ahead for Gentleman's Apron. You will not regret it.
TFB Latest Posts
---
---