This article may contain affiliate links. If you make a purchase, we may make earn a commission at no cost to you.
TFB Short Clips
Selk'bag Adult Sleeping Bag
Do you want to sleep like a Wookie or Stormtrooper? Any self-respecting Star Wars fan who loves adventure would say yes so I'm proud to show you the Selk'bag Star Wars Adult sets. There's also sets for children, but as adults, we have disposable income, so I'll focus on those! Selk'bags are comfortable wearable sleeping bags that take their name from the "lost Selk'nam natives of Tierra del Fuego, Chile." These individuals were nomadic and dressed sparingly, according to the brand story.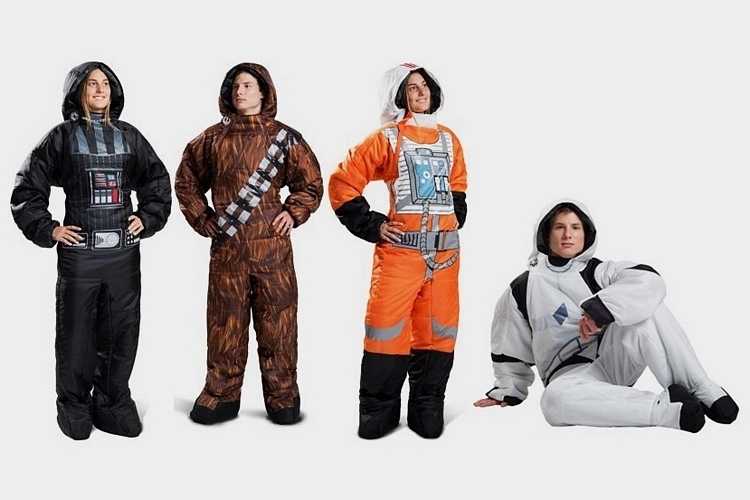 Selk'bag has been designed to be form-fitting, warm, and comfortable while still allowing you mobility. It comes in several styles and now with the Star Wars license, you can sleep like your favorite characters from a galaxy far far away — perhaps while camping out for the next big con or movie premiere. Move over adult onesies, Selk'bag is here with a new full-body comfortable sleep suit.
Each Selk'bag features a Soft polyester shell and insulated hood with water-resistant finish, keeping you warm and comfortable in frigid climates. The bags feature a 40°F Rating and come in Small, Medium, Large and Extra Large. You'll also enjoy reinforced nylon removable booties to wear while sleeping so your toes don't freeze, plus easy-access hand openings to remove your hands or warm them up as needed.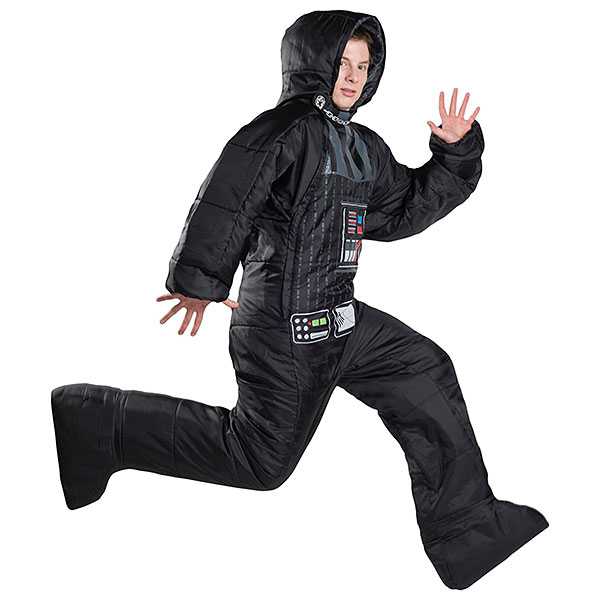 Right now, the Adult Star Wars lineup includes Darth Vader, Storm Trooper, Chewbacca and Rebel Pilot. Each design is a great rendition of the classic Disney/George Lucas characters right down to the Chewbacca bandolier. Yep, you won't have to slice up a Tauntaun to stay warm while camping, tailgating, or enjoying the great outdoors in colder weather. Plus you have to admit, these things are really neat. It'd be great if we eventually get a Princess Leia version for women, or maybe even a Hans Solo (maybe in carbonite), but certainly not ever a Jar Jar Binks.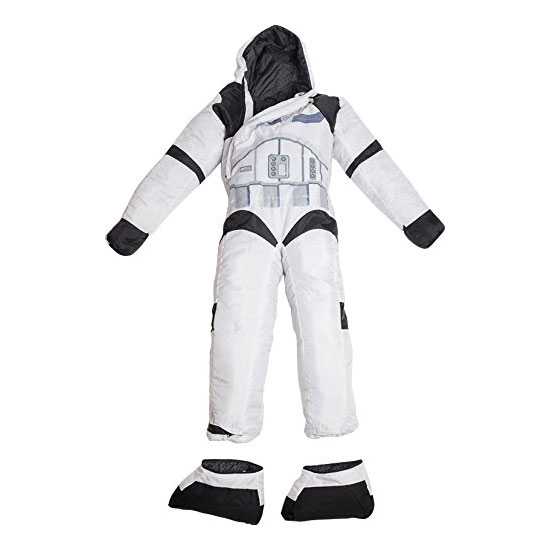 The product breakdown:
Shell: Polyester DWR
Lining: Polyester
Insulation: Synthetic
Temperature Rating: 40 F
Sizes: MD – LG – XL
Weight: 3.5lbs (M); 3.9lbs (L); 4.4lbs (XL)
Each Star Wars Selk'bag starts at $109 and shockingly, the company doesn't charge more for the "XL" size.  They've also been known to pop up ThinkGeek and other places wholesale, so check around, especially at Amazon.
TFB Latest Posts