Evapolar Air Cooler – the Most Efficient Cooler
Prices pulled from the Amazon Product Advertising API on:
Product prices and availability are accurate as of the date/time indicated and are subject to change. Any price and availability information displayed on [relevant Amazon Site(s), as applicable] at the time of purchase will apply to the purchase of this product.
Winter is coming, and with that means the heat will be jacked on in offices across the country. If you've ever sat in a hot office in the middle of winter, and needed a bit of cool relief, you probably reached for a portable fan. The makers of the Evapolar Air Cooler, a personal air-conditioner that gets you cold anytime, anywhere.
Evapolar Air Cooler is being billed as the "most efficient cooler" and it certainly looks like it. The unit takes in hot air and makes it cool, fresh for your enjoyment. The creators wanted to combine the "power of a air conditioner with the portability of a fan." However, the Evapolar Air Cooler also features elements like a humidifier.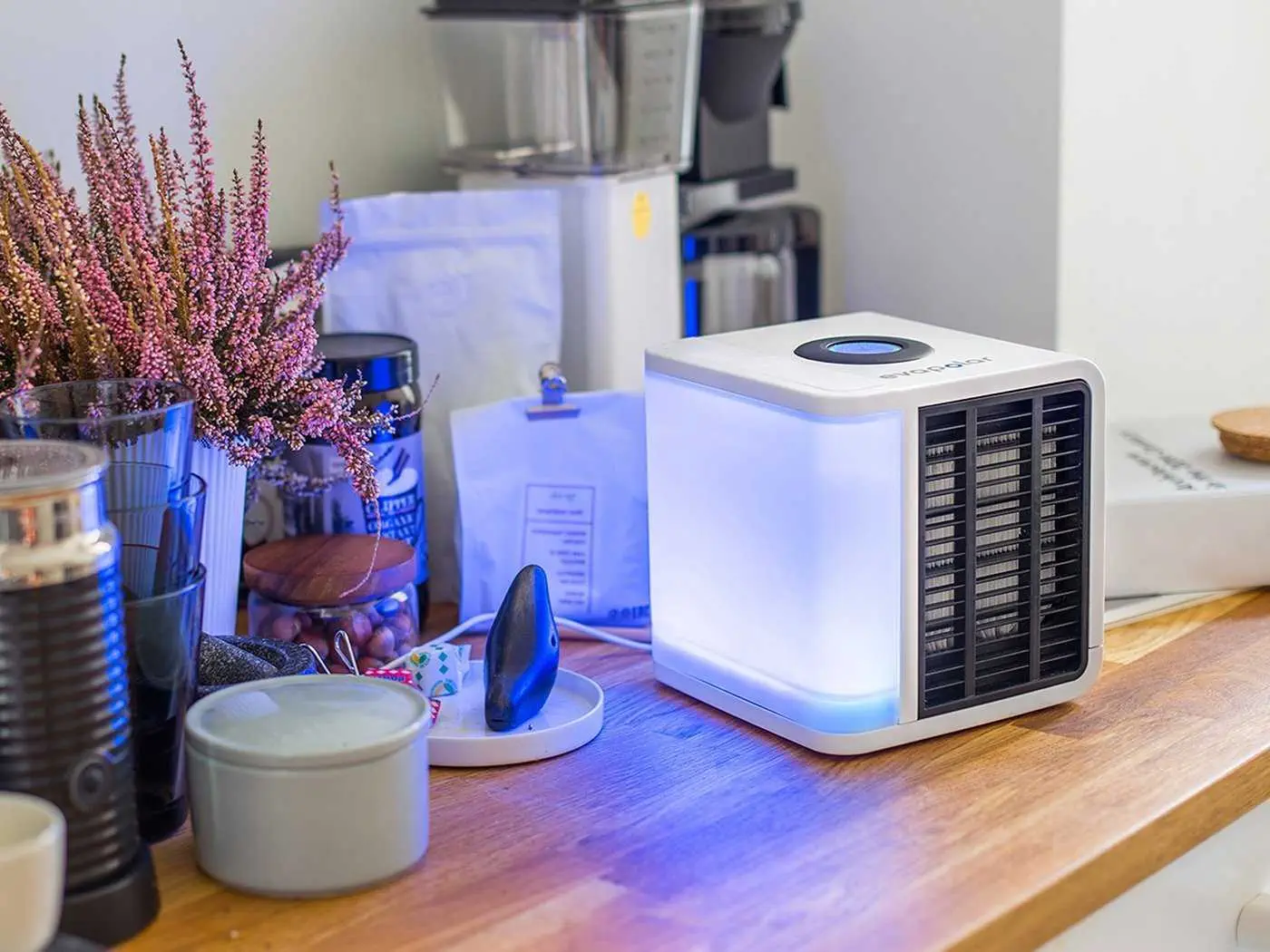 Inside the Evapolar Air Cooler is a built-in water reservoir (25.36 fl oz) that saturates a basalt filter of igneous rock and glass. The combination of the two create the evaporation, while a fan circulates that moist air.
You'll find that the Evapolar Air Cooler can circulate air around 45 square feet so it's ideal for an office, bedroom, or any other small space — the creators do stress it can't cool an entire room, it's a personal A/C. The compact size makes it perfect to sit on your desktop without obstructing your work area. It even works with a USB power bank and is available for purchase for US/EU/AU/UK outlets.
You set up by the Evapolar by filling the tank with water, then connect the included USB cable to the unit. After the cartridge has absorbed the water, you'll be able to feel the cooling process. You'll need the proper air temperature for Evapolar Air Cooler to work properly, so make sure the temperature is lower than 17°C/63°F when using it.
Everything Evapolar Air Cooler
Evapolar Air Cooler is a good purchase for the eco-conscious, as the whole unit is eco-friendly. The filters are made from a mineral compound that doesn't affect the environment and conserves energy. You only need to refill the water tank every 4 to 6 hours, and replace the cartridge every 3 to 6 months.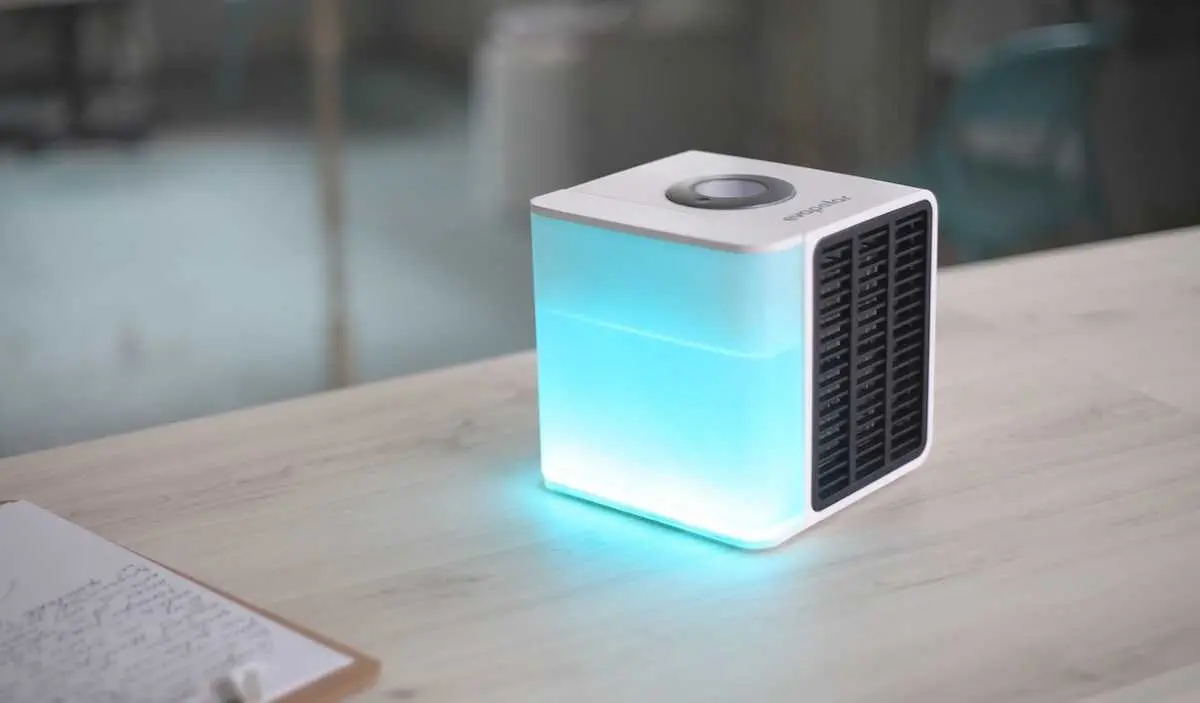 The Evapolar Air Cooler comes in three colors (Crystal White, Magic Black, Royal Blue) and retails for $180.00 USD for the unit, or $204.00 USD for the unit and cartridge package. Replacement cartridges are available for $30.00 — all may be purchased on Amazon or Evapolar.com.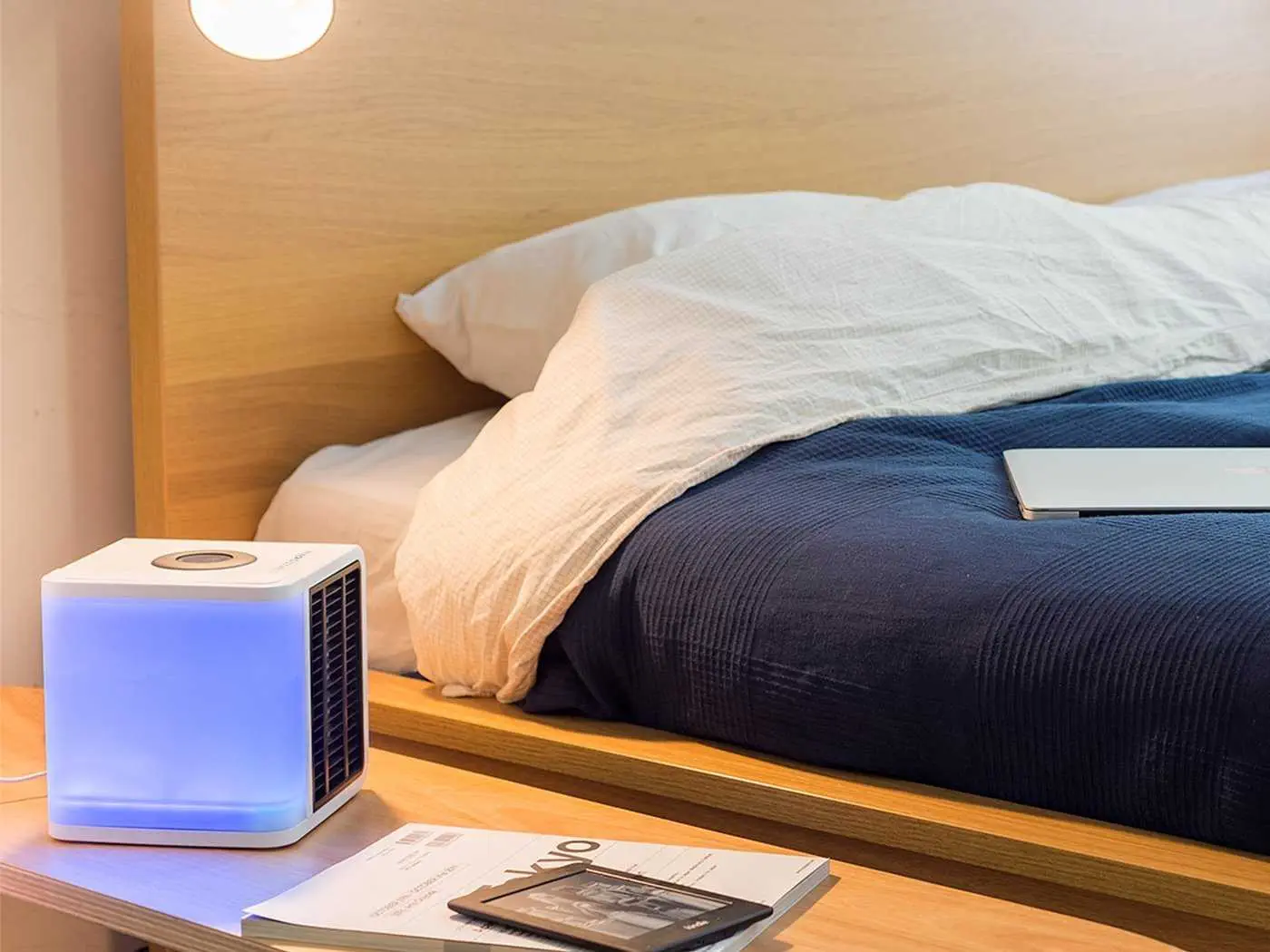 If the Evapolar Air Cooler intrigues you, then you may be interested in the new project from Evapolar. They recently wrapped up an Indiegogo campaign for the Evapolar 2: Smart Personal Air Conditioner, also known as Evasmart. Not only does the Evapolar 2 have the same great features, it also works with smart home devices, such as Google Home, Apple Home Kit, and Alexa. You'll be able to connect to the Evasmart with the unit's mobile app and control humidity,
TFB Latest Posts
---
---