Get the Lightweight BioLite HeadLamp and Be Comfortable in the Dark
Prices pulled from the Amazon Product Advertising API on:
Product prices and availability are accurate as of the date/time indicated and are subject to change. Any price and availability information displayed on [relevant Amazon Site(s), as applicable] at the time of purchase will apply to the purchase of this product.
The folks who brought you the BioLite FirePit are back with something new: the BioLite HeadLamp. The BioLite HeadLamp is a rechargeable wearable headlamp that will illuminate your path for hiking, scavenging, biking, and all kinds of adventure. Unlike other headlamps, it was made comfortable wear for hours.
BioLite HeadLamp launched on Kickstarter in September 2018 and has surpassed its funding goal of $50,000 and raised more than $400,000. BioLite has taken our love of wearables and applied it to a powerful lighting source for outdoor lovers, rescuers and others who may need headlamps. I can't help but think of the practical applications of this technology, especially as we look at the devastation of Hurricane Michael. Let's look at why the BioLite HeadLamp stands out amongst the other headlamps for sale on the market.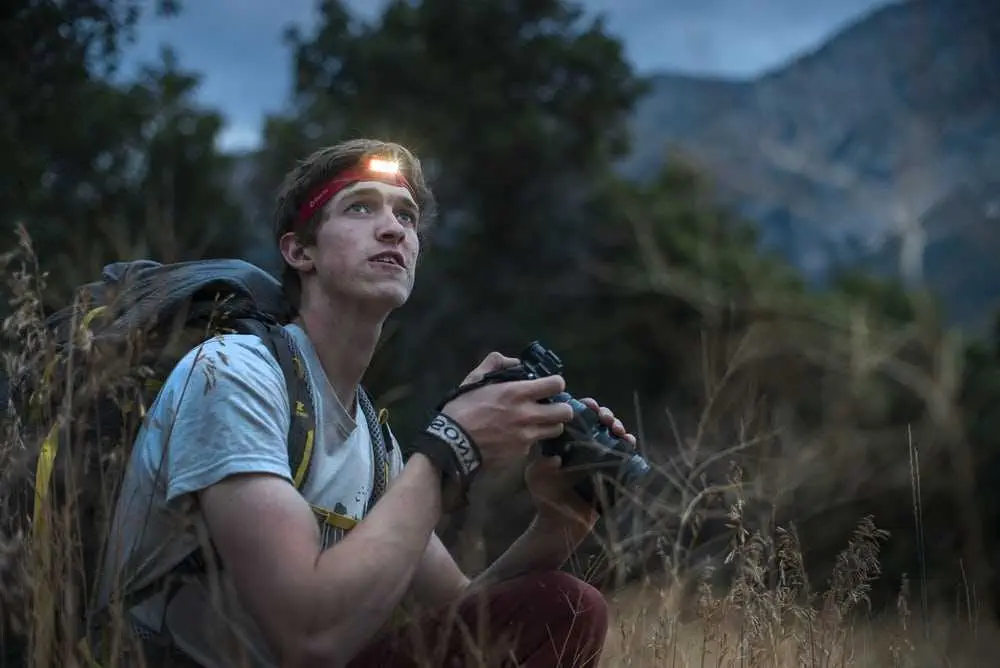 The light included in the headlamp offers 330 lumens and 4 lighting modes for top-tier performance according to marketing material from BioLite. Light modes include the following: full brightness control, spot/flood, strobe, and red night vision. Lighting beam distances goes as far as a football field worth of width. Now that's interesting enough, but what about the design? It features their proprietary 3D SlimFit Construction for a flexible and comfortable fit.
The construction is unique and features a flat design with the power source located in the back. This design choice redistributes the weight of the light and makes it less bulky and prone to slipping. Most headlamps can be cumbersome and slip from the wearer's forehead, but BioLite has reinvented the headlamp to stay put. Another common problem for headlamps is that the straps and fabric used can be be irritating the skin and chafe it or build up sweat when worn in hot climates. BioLite HeadLamp features a wicking fabric without abrasion that adjusts easily with the included clips. All of this with a weight of less than 70g.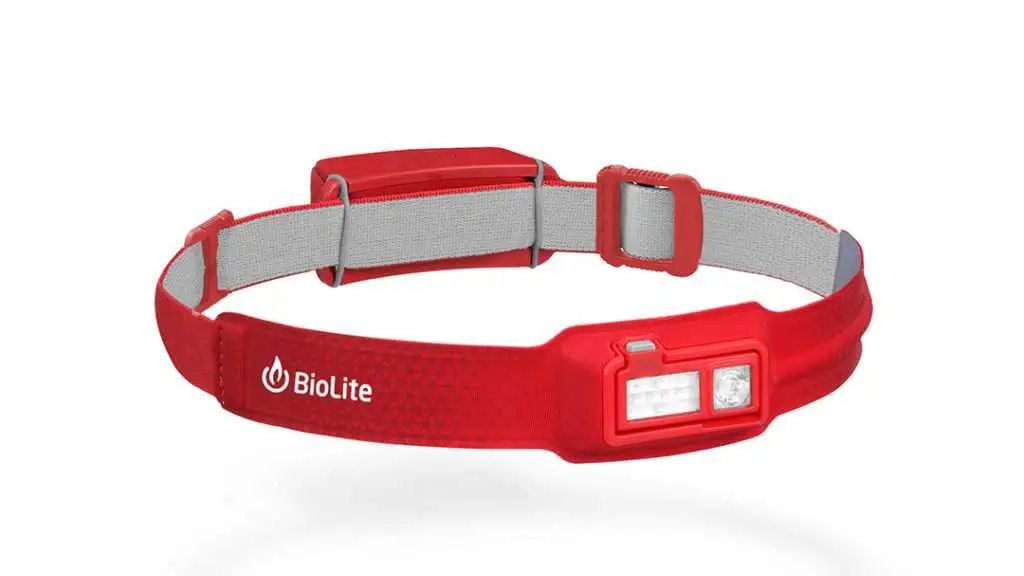 BioLite knew the ability to power up your HeadLamp quickly was important, so they decided against the alkaline batteries and added a USB-powered battery. Charging can be done with any micro-USB source. You can expect a max brightness run time of 3.5 hours on a single charge and minimum brightness delivers 40 hours on a single charge. Right now, the BioLite HeadLamp is expected in four color versions: Sunrise Yellow, Ember Red, Midnight Grey and Ocean Teal.
Here's a rundown of all of the tech specs at once:
Lumens: 330 Lumens
Modes: White Spot, White Flood, White Spot/Flood, Red Flood, White Strobe
Dimmable: Yes [for White Spot and White Flood]
Lighting Distance: Flood 16M | Spot 75M
Runtimes: 3.5 Hours HI | 40 Hours LO
Weight: 69g
Weather Resistant: IPX4 (splash proof, can wear in the rain)
Power Source: Rechargeable via micro-USB
Lock Mode Available: Yes
Right now, the Kickstarter campaign is available by Holiday 2018 if you act now for a pledge of $49 or more. You can also buy a package of several BioLite HeadLamps, currently slated for delivery in February 2019. For more information, visit the official Kickstarter page or purchase directly from amazon and to see the rest of the BioLite product line, visit the BioLite website.
TFB Latest Posts
---
---