Joe Exotic Memes #TigerKing
As the world morphs into an unrecognizable shell of its former self, we find ourselves in this surreal existence where tigers, meth, and a queer zoo owner no longer seem out of place. From humble tiger breeder to gubernatorial candidate of Oklahoma, Joe Exotic is the walking, talking pandemic, more entertaining than the quiet and silent but deadly one going around the world. From his arch nemesis to his love interests, we've scoured the internet for material for our post: Joe Exotic Memes. Enjoy.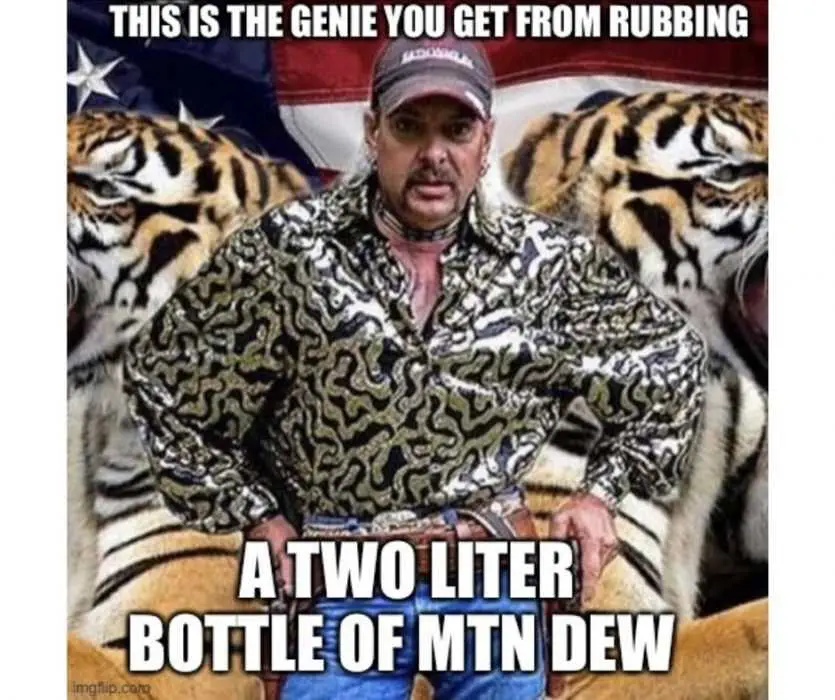 You know things have gotten surreal if you're rubbing a 2 liter bottle of mountain dew.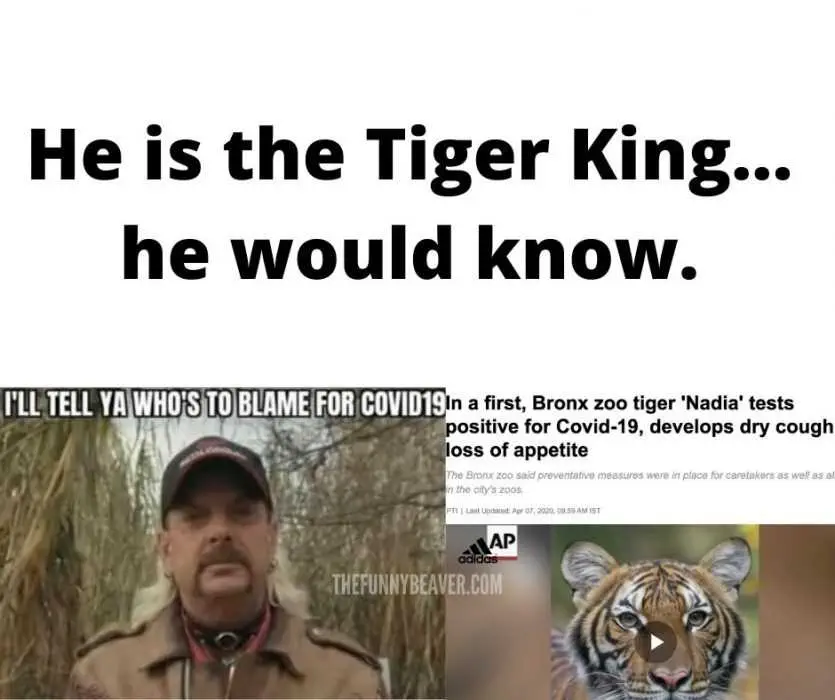 Maybe he released it to the world so they can be stuck inside watching Tiger King. But that would give him too much credit, kinda like saying he is capable planning the murder of Carole Baskin.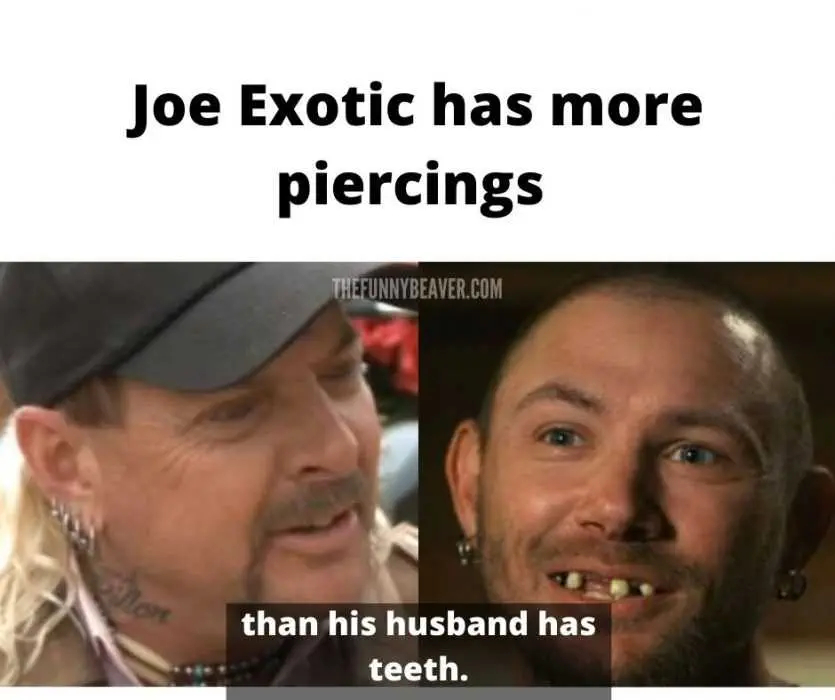 Gotta give him credit though… he does have a heck of a lot of piercings.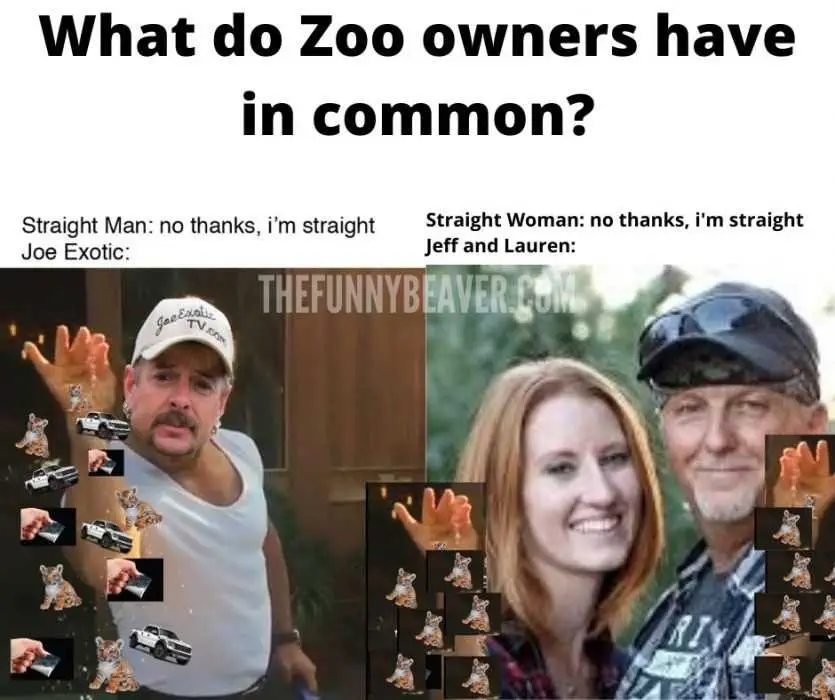 Along with those piercings, he sure knows how to lure straight men into holy matrimony. And to find investors with the same mindset.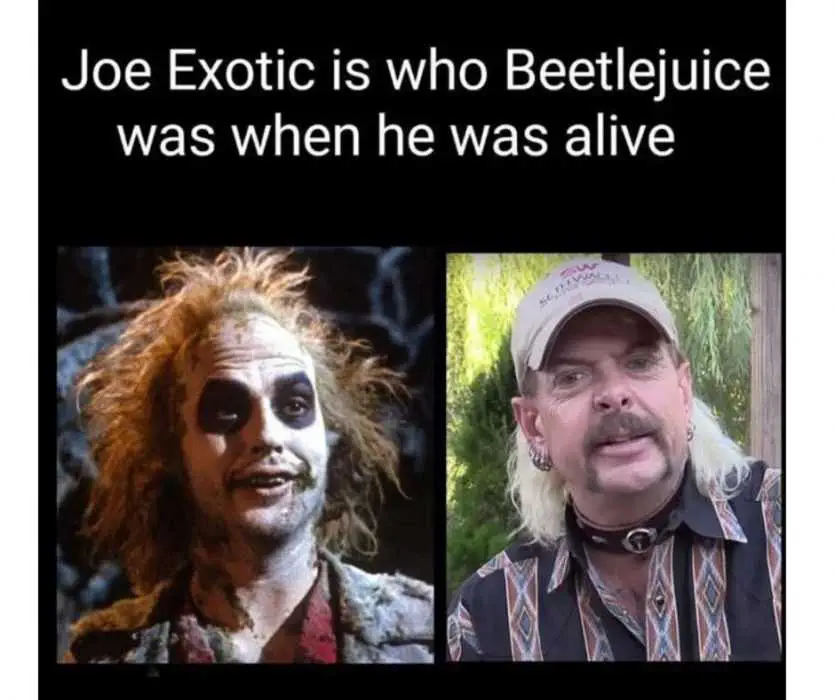 Now that he's reach the fame he's always wanted, the internet are seeing his resemblance in another
famous character
from the past.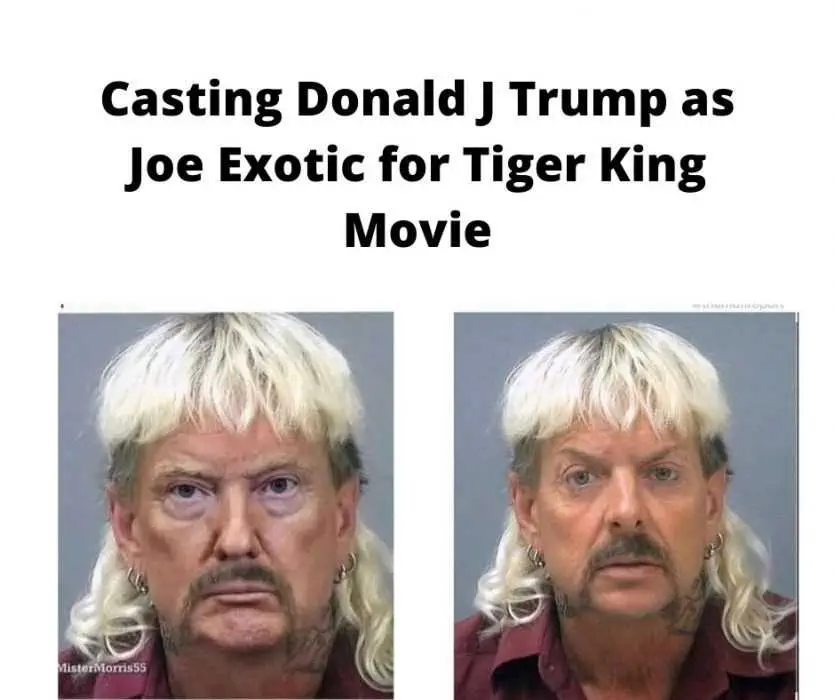 There's now talk of a Tiger King movie based on the documentary and netizens of the world have found the perfect former reality TV star to play Joe Exotic's part. Thanks MisterMorris55! A little haircut and a stash, the resemblance is uncanny!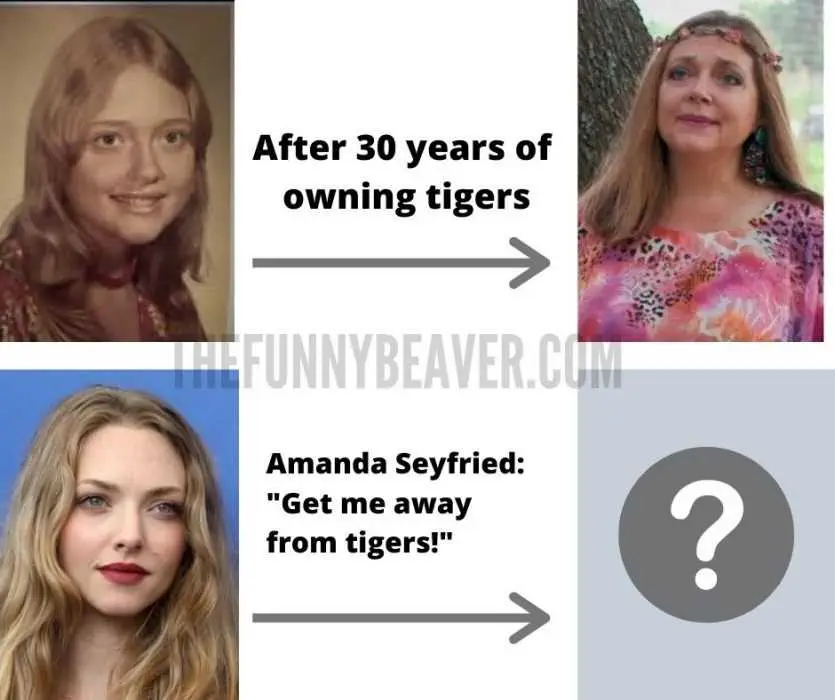 Speaking of actors and uncanny resemblances, here's another actor with an uncanny resemblance to Joe Exotic's arch nemesis. We doubt she'd be interested in playing the role of the young Carole Baskin though. We have photographic proof of what owning tigers for 30 years can do to you!
TFB Latest Posts
---
---