This article may contain affiliate links. If you make a purchase, we may make earn a commission at no cost to you.
Last Updated on
This kid down in Oklahoma recently took a dead squirrel to school and told his principal it was for making dumplings.
Now this my friends is funny. Well I think so at least. It's not everyday a kid tells his principal he is going to make dumplings out of dead squirrel. So an eight year old kid that goes to Gatewood Elementary School down in Oklahoma City, Oklahoma brought a dead squirrel to his class, planning to cook it up for dinner. You can read more about this HERE and HERE.
When the principal calls to tell you that your son has made her day, so you get excited for the good news… Only to find out that the faculty has discovered a dead squirrel in his backpack (yeah, that 50 dollar Pottery Barn backpack). When asked by the principal what possessed him to pick up this dead squirrel and store it in his backpack, my son replies with "I really wanted squirrel dumplings for dinner tonight." Then, she asks if I actually want the squirrel to come home with him. Y'all, I had to explain that we are from the country, but we're not THAT country. (Sorry if any of you actually eat squirrel dumplings – I don't mean that to be offensive). She said "it looked so peaceful lying there in his bag," then sent me this picture.. Via – Facebook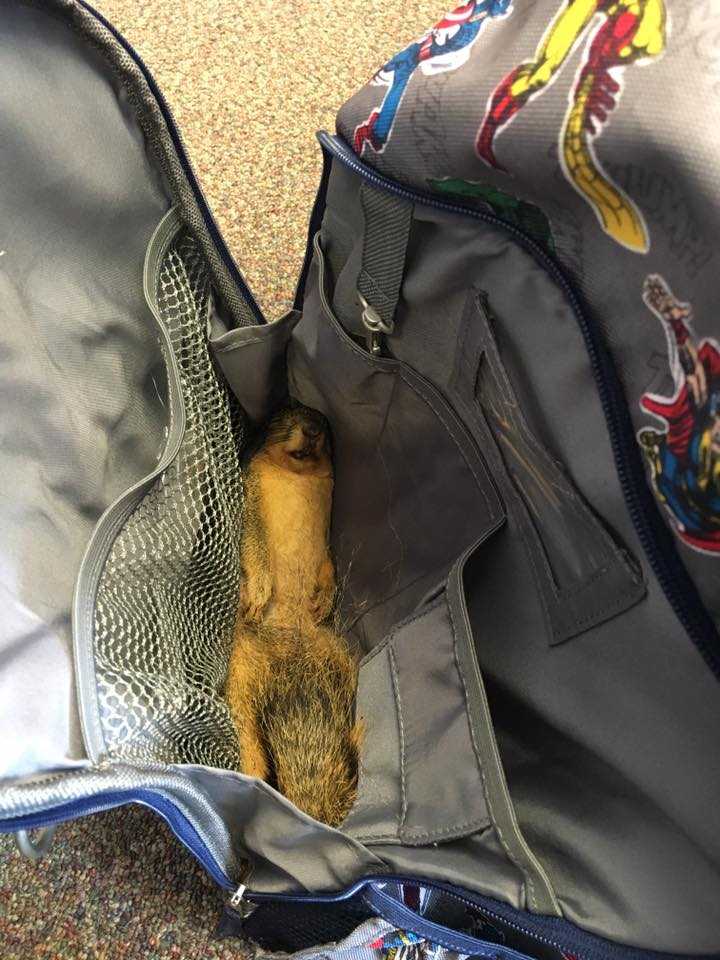 Be sure to follow Man Stuff on Google+