Team USA and Team Japan are planning to have a huge MegaBots battle.
Prices pulled from the Amazon Product Advertising API on:
Product prices and availability are accurate as of the date/time indicated and are subject to change. Any price and availability information displayed on [relevant Amazon Site(s), as applicable] at the time of purchase will apply to the purchase of this product.
Meet the Team USA MegaBots. Back in the summer of 2015 MegaBots finished building America's first giant, human piloted mech – the Mk. II MegaBot. The Mk. II is a 12,000 pound 15 feet tall robot that is able to hurl a 3lb projectile at speeds over 130 miles per hour. After the Mk. II was finished the American team challenged Japan, and guess what, they accepted – but only if it included melee combat. Japan's giant MegaBot is 9,000 pounds is known as KURATAS and was built by Sudobashi Heavy Industries. MegaBots took to Kickstarter to raise the funds needed to upgrade the Mk. II and they raised well over $500,000 to make the American MegaBot even better. You can donate to this awesome Kickstarter project here. You can also get some Mk. II Team USA t-shirts here
. After this check out what this veteran did to help out his neighborhood.
Get ready to witness the most epic sports entertainment that the world has ever seen: Nation-on-nation robot combat. Multi-ton behemoths will swing punches, tearing steel armor panels off each other until one mech is left standing, while the opponent is left a heap of scrap metal. Welcome to the future of sports.
Alright, enough talking… On to the tons of videos and pictures. Enjoy.
MegaBots, Inc. has spent the past month and a half assembling an unbelievable crew to take on Suidobashi Heavy Industries in the giant robot duel. Grant Imahara, the founders of BattleBots, Peter Diamandis, NASA, Autodesk, Howe & Howe Technologies, IHMC and FonCo Creative Solutions have banded together with MegaBots to build the most American robot ever to take down Japan!!
If you grew up dreaming of giant robot battles then Megabots have made it their goal to to make those dreams a reality. They've built a 15′ (5m) tall fighting robot and challenged their Japanese counterparts to a duel. There's going to be a lot of national pride riding on the outcome of this battle, and Team USA is raising money for weapon upgrades via kickstarter. Even if you're a not american, there's straight up Nerd Nation pride here, we want mech battles to be a real thing!
If we meet our funding goal, we're going to create a documentary about how to build giant robots by following Team USA in the giant robot duel! Greg and Trey of BattleBots and Grant Imahara have given us a ton of advice on how to navigate Hollywood over the past few weeks, and we're excited to announce that we've teamed up with a world-class production company to produce a documentary about us if we meet our crowdfunding goal!
Howe & Howe Technologies is joining Team USA in the giant robot duel by upgrading our track systems for much greater speed and power, increased agility and stability, and rough terrain capacity. If you want to see the Mk.II have a heavy-duty tracked mobility system from Howe & Howe
SUIDOBASHI HEAVY INDUSTRIES! MegaBots, Inc. challenges you to a duel! You have a giant robot, we have a giant robot – we have a duty to the science fiction lovers of this world to fight them to the death.
In January of 2015, MegaBots and Autodesk partnered up to challenge makers from around the world to design the armor paneling of miniature MegaBots to show what our final walking robots might look like, and a reloading left arm cannon for our full-scale MegaBot. We then turned the torso shell and right arm of our Mk. I upper body prototype into a full-scale, 15 foot tall, 6 ton tracked mech that has the ability to drive, stand, torso twist, and fire interchangeable weapons from both arms.

The Mk. II is a tracked prototype of the walking mechs we're gearing up to start designing and building. It's roughly the same size and weight as our final robots will be, with similar abilities to change out weapon systems and armor paneling.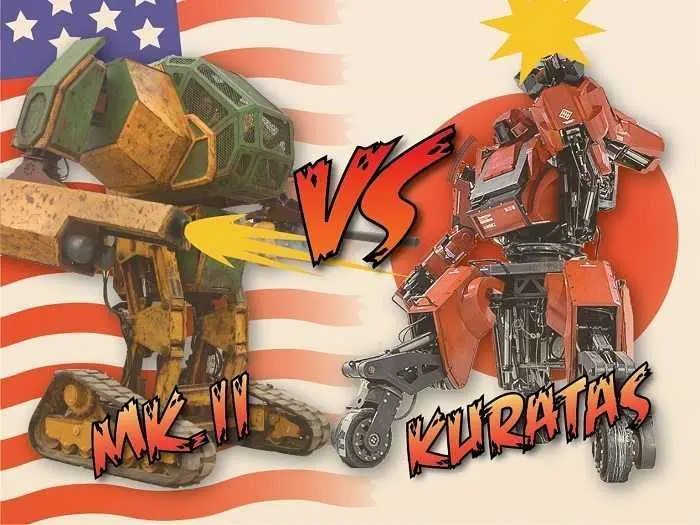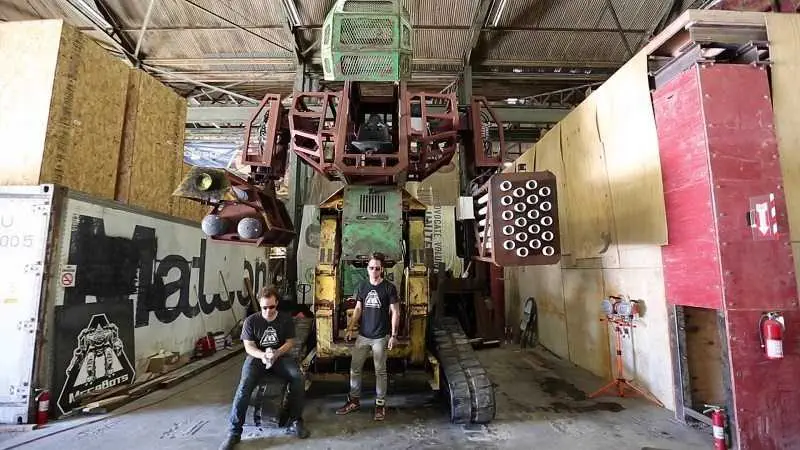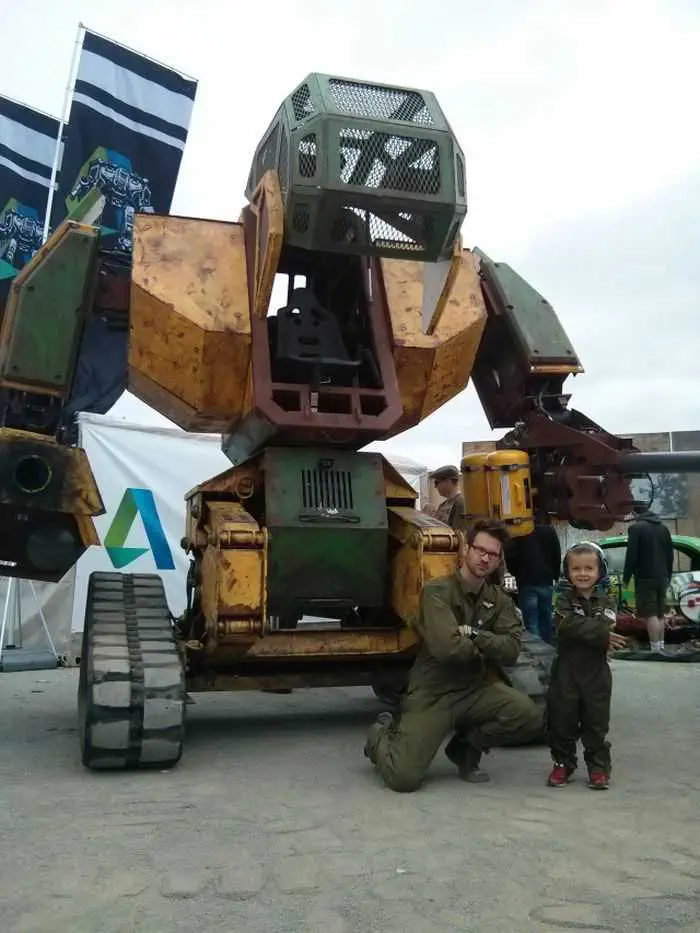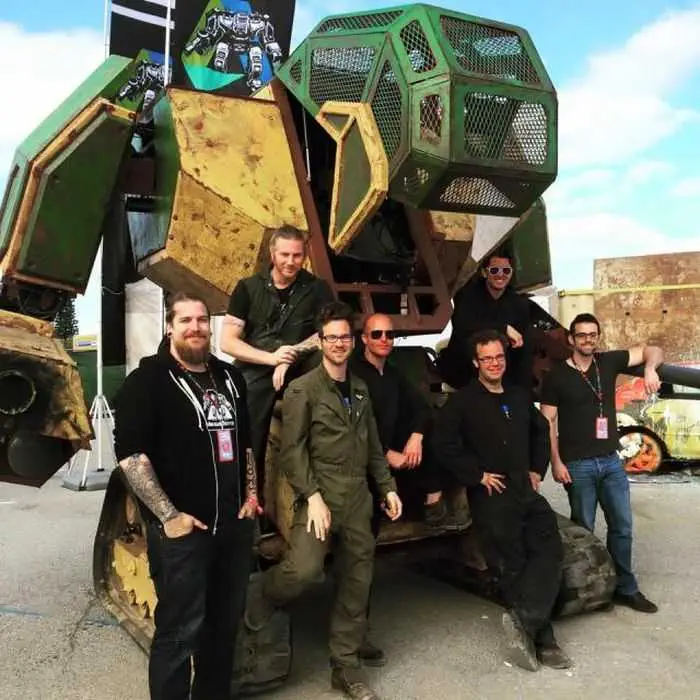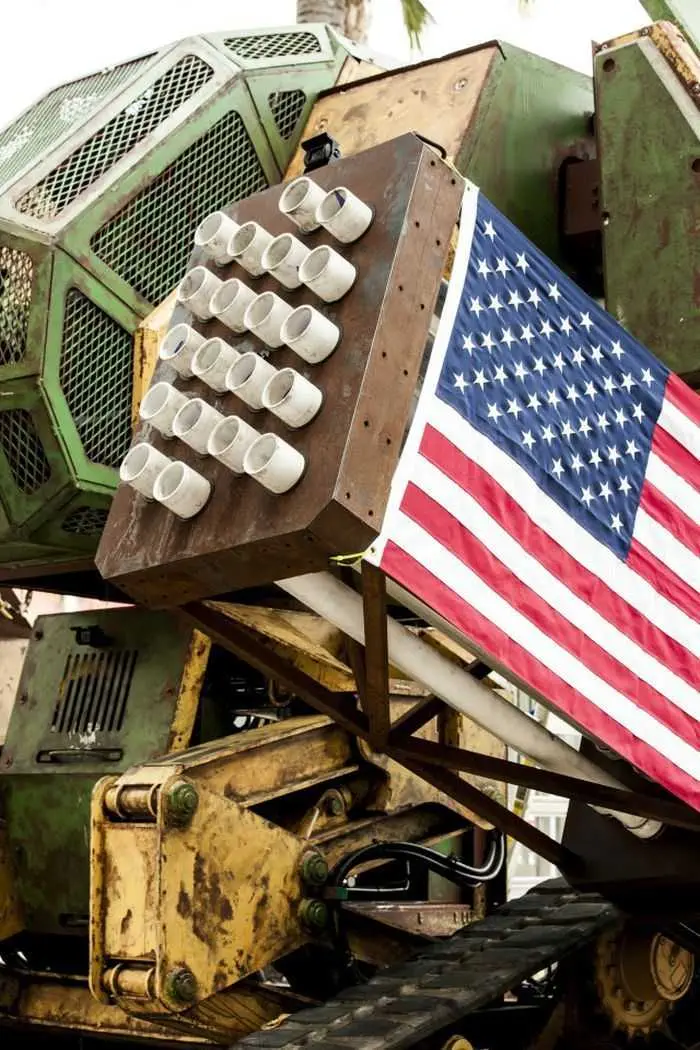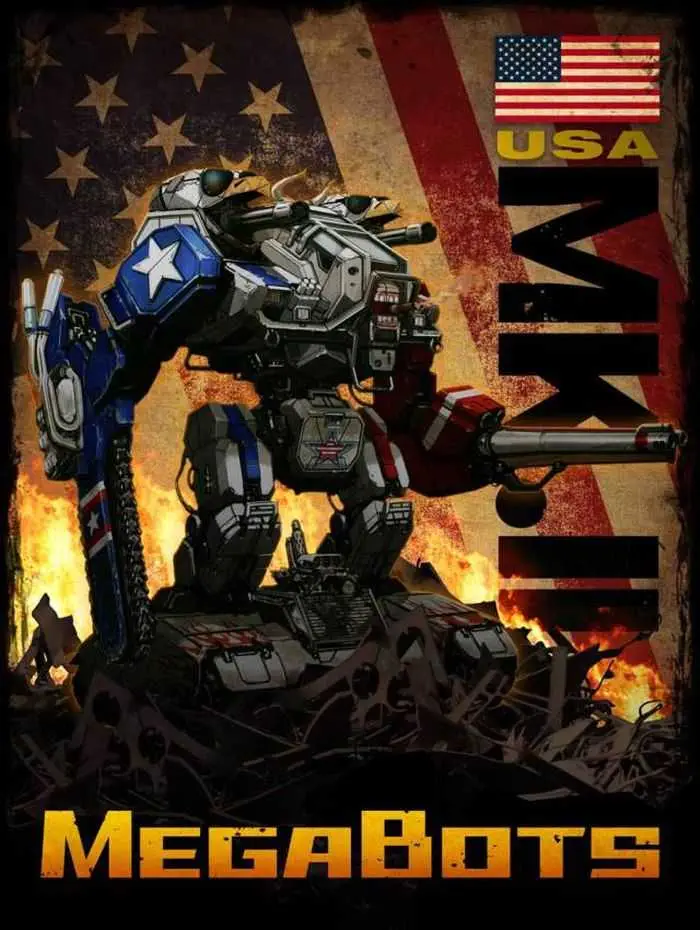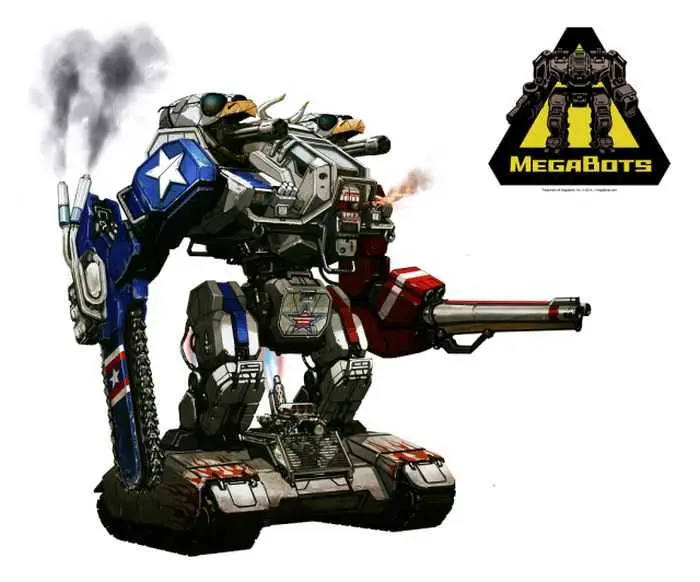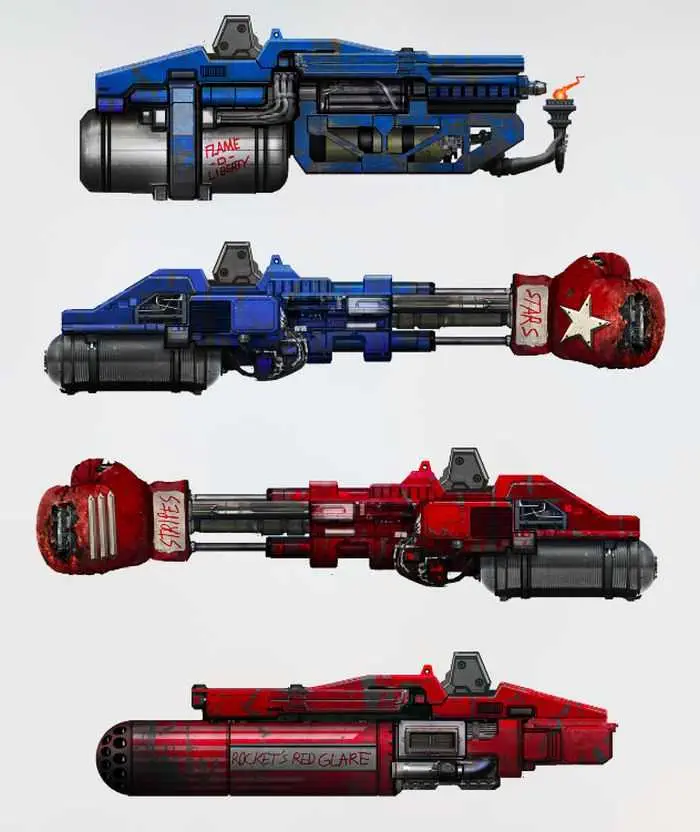 TFB Latest Posts
---
---