TFB Short Clips
Whistle GPS Pet Tracker
Prices pulled from the Amazon Product Advertising API on:
Product prices and availability are accurate as of the date/time indicated and are subject to change. Any price and availability information displayed on [relevant Amazon Site(s), as applicable] at the time of purchase will apply to the purchase of this product.
Got a new puppy recently and worry about where they are? Or have an older dog that you want to make sure gets enough exercise during lockdown? Like their two-legged counterparts, dogs need to get a lot of exercise in order to keep off the weight. This can be daunting, especially since dogs can't always communicate their need for exercise. Thankfully, the advance of wearable technology has now moved into dogs. Yes, dogs!
The newest high-tech gadget available for pet owners is Whistle, a GPS and fitness tracker in one. If you want to start monitoring your pup's activity, this is the perfect device. It also tells you where your pet is at all times, with accurate notifications. The Whistle is an upgraded Tagg, which was the first tracker on the market for dogs.
After Tagg was purchased by Whistle, it upgraded the software. This means that once the dog is wearing the tracker, it can give owners all kinds of information. If the dog is out of its safe zone, it'll notify you. It will let you find your pet on a map, and can even give you a quick read of how much activity dear old dog is getting – or not getting!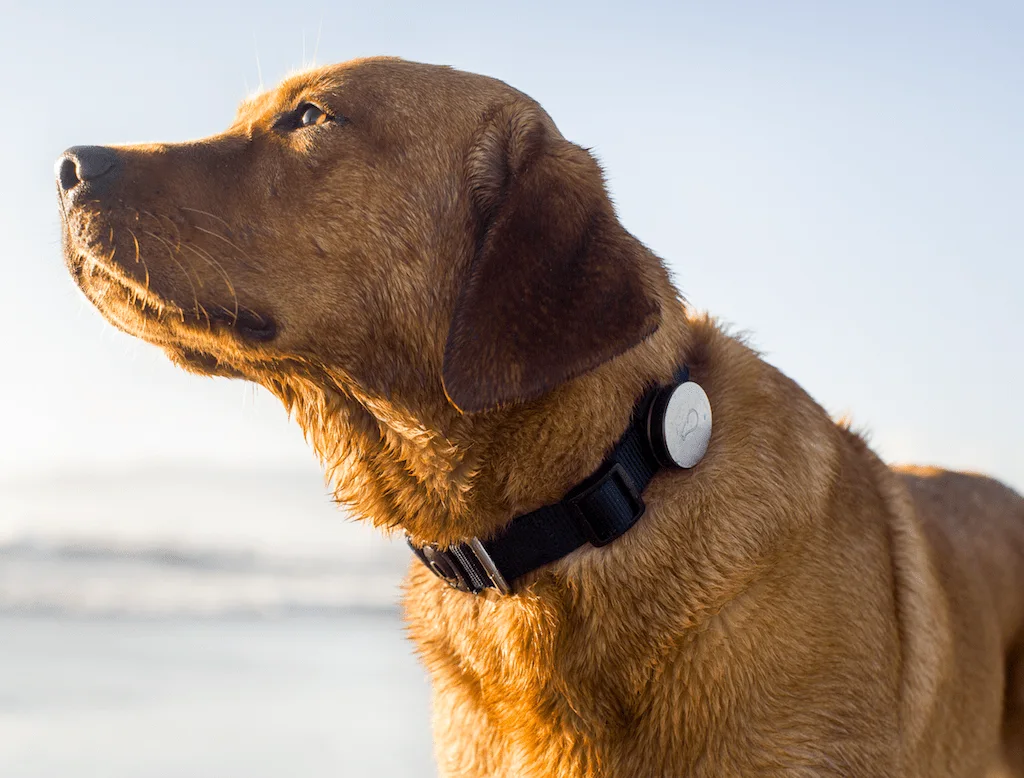 The GPS collar costs $79.95, but it also has costs for all that tracking. You can pay monthly at $9.95, or get a discount for one year at $95.40. If you are very committed, it is worth being pre-billed for two years, resulting in the biggest savings ($83.40 a year)
The Whistle is not overly big, measuring at 1.3 x 4.2 x 0.8 inches, and weighing just 1.3 ounces. The arc-design makes it an easy fit for most collars. For small breeds, this looks a bit clunky, but that is made up for with its sleek design. The surface is made from brushed metal, while a pinhole allows you to see a flashing light that signals the battery life.
There are two buttons on the side, one for testing the battery and one to power the device on or off. There is also a Snooze button that allows you to to turn off notifications for up to 15 minutes at a time.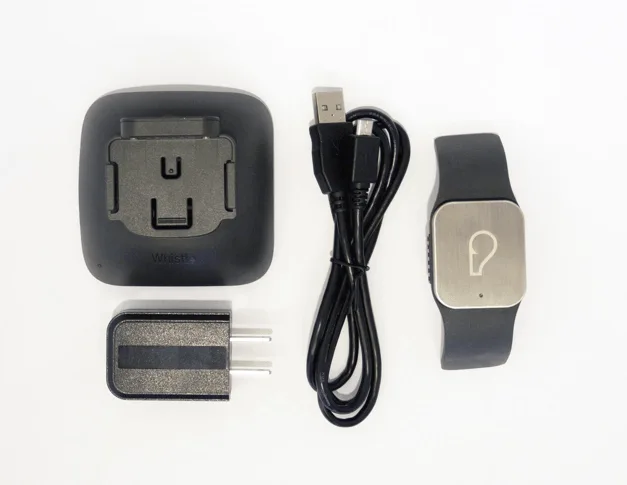 The device attaches easily to the collar with a clip and rubber strap. The base connects to the internet over 3G rather than through Bluetooth or wi-fi. The base station has a radio which communicates with the device within a 150 to 200 foot zone.
The device then informs you whether your pet is inside that zone about every 12 minutes. If the pet isn't there during the check, it alerts you that the dog may have gone off on its own. If the dog has made an escape, you can open up the app and quickly zero in on the map, locating the dog immediately.
As for fitness, the devices has an accelerometer which tracks how many minutes a day your dog is active. You can monitor the dog by hours and days. There is also a handy way to track their food and medicines. By simply clicking the Plus symbol on the screen, you can enter medications, food, pictures and other notes, which can come in handy at the vet.
Just like human fitness trackers, the Whistle has a social site that lets you connect with other humans and their pets. When you click the profile of other pets, you can compare their activity to your dog's. This will either be highly motivating for you and your pup, or cause lots of anxiety, just as comparing ourselves to others does on human fitness tracking apps.
The Whistle is water-resistant with an IP67 rating. That means it isn't waterproof, but can withstand most basic water activities.
TFB Latest Posts
---
---
---