Mike makes some great wooden rattlesnake walking canes. See how he does it here.
This is Mike, from Stinnet Sticks out of eastern Oregon. Mike makes tons of pretty amazing wooden rattlesnake themed walking canes. The amount of detail and realism in Mike's wooden walking canes is out of control. By far some of the best wooden walking canes I have ever seen. I don't even need a walking cane, but now I kinda want one. After this check out this guy turning a wrench into a pretty great knife.
The Making Of A Wood Carved Rattlesnake Walking Cane
In this video I demonstrate how I go about making a rattlesnake wrapped walking cane from one piece of pine
The Making Of A Wood Carved Copperhead Walking Cane
This video shows the process of making a Copperhead walking cane.
Making Another Rattlesnake Wrapped Walking Cane
This rattlesnake wrapped walking cane was carved entirely from one piece of Lodgepole Pine.
Making Another Rattlesnake Wooden Walking Cane
So you get the idea. Mike does amazing work. You can see the rest of his videos on his Youtube channel and on his website.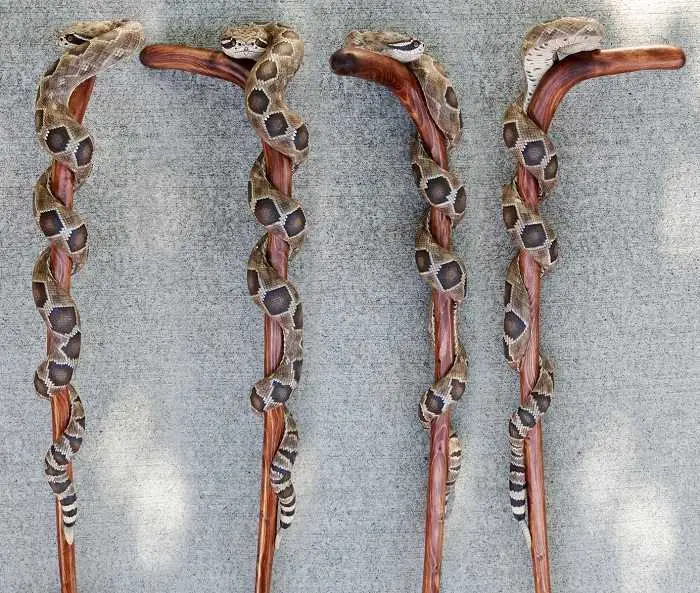 Follow Me On Google+
TFB Latest Posts
---
---