This article may contain affiliate links. If you make a purchase, we may make earn a commission at no cost to you.
theFunnyBeaver Clips
Originally posted on June 24, 2015 @ 8:32 am
Meet The World's Fastest Pontoon Boat
Meet The World's Fastest Pontoon Boat. Have you ever seen a Pontoon Boat going 114 mph? Well now you have. So every year in August tons of fast Pontoon Boat owners get together in Missouri for the Lake of the Ozarks Shootout and this last one was great. Brad Rowland's South Bay 925CR clocked a maximum speed of 114mph (99 knots) and set a new world record. This 25ft Pontoon Monster is powered by three Mercury Promax 300X Outboard Engines. So even after five years of fine tuning his Pontoon, Brad is still not happy with his world record and told the local newspaper, Lake Expo News: "I see 120 mph not out of my reach." Well Brad, I hope you hit the 120mph mark, and make tons of Videos for us to enjoy.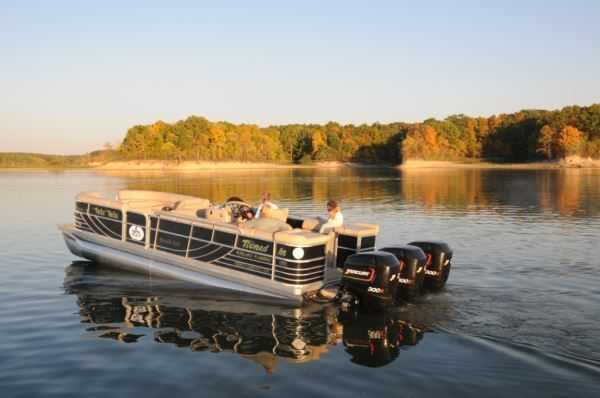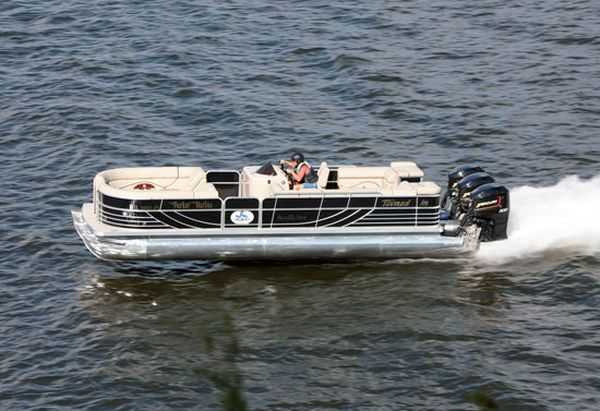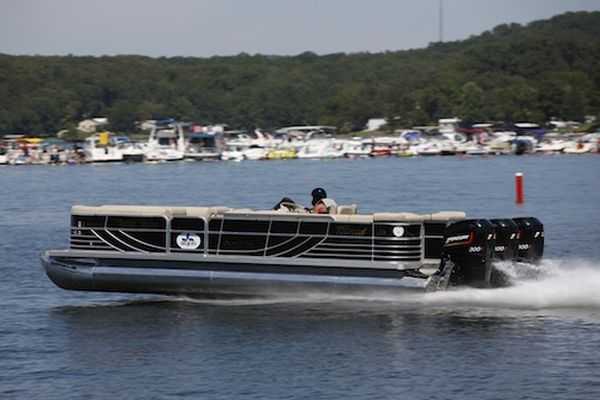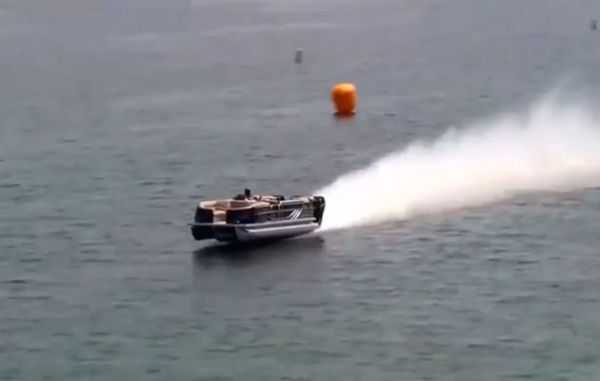 Follow Me On Google+