47 Inspirational Painted Rock Ideas

You can't go wrong with a Disney painted rock! Ariel on her own rock was just beginning to be captured.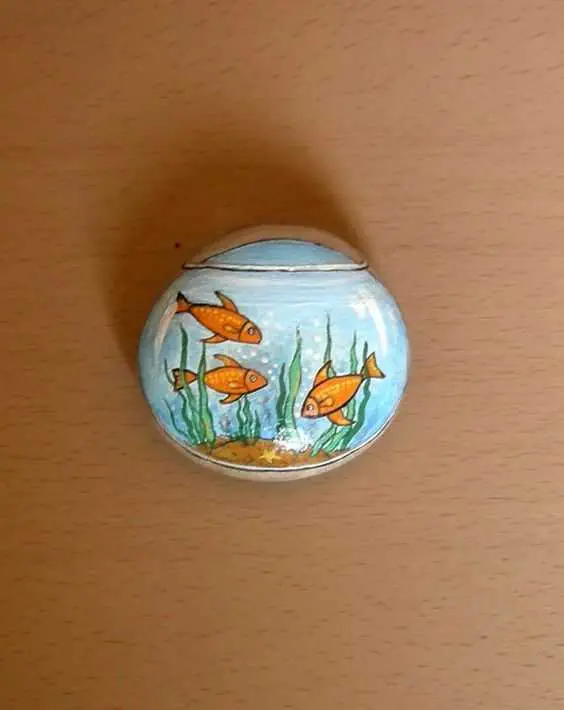 There's a number of ways you could do a fishbowl theme with a round stone. Here's just one!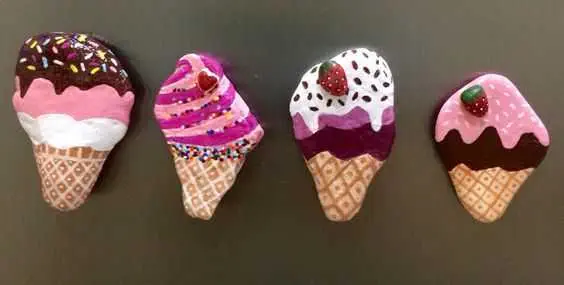 Irregular rocks and stones are perfect ice cream cones! Don't forget to paint sprinkles and other toppings.
Painted rocks are also good for sharing inspirational messages like this one.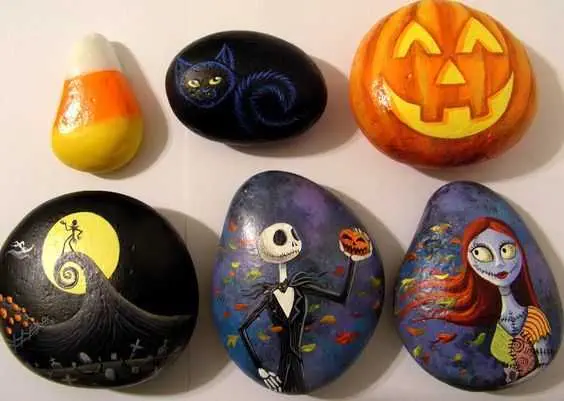 You could probably fill an entire room with Nightmare Before Christmas-inspired painted rocks. Take some inspiration from these works of art! Don't forget Zero, the dog.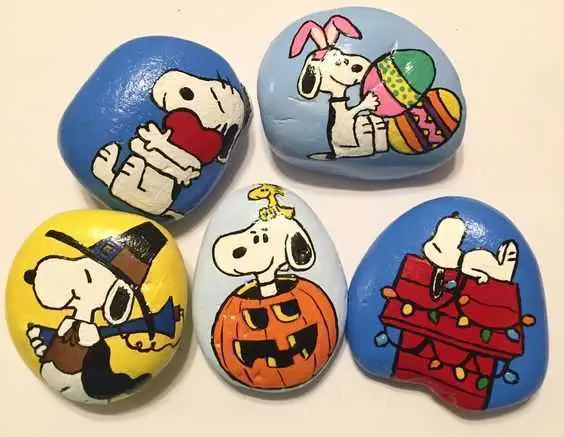 Snoopy is another favorite that could cover rocks — perfect for any holiday!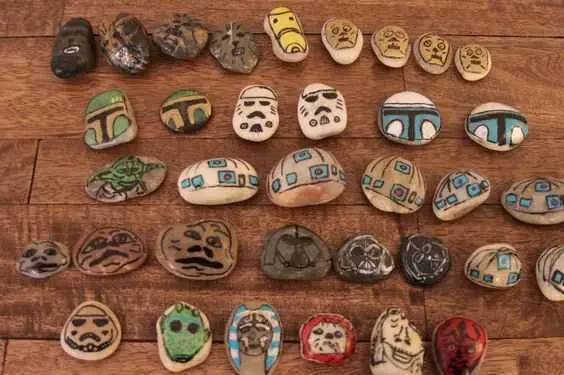 The force is great with these Star Wars painted rocks!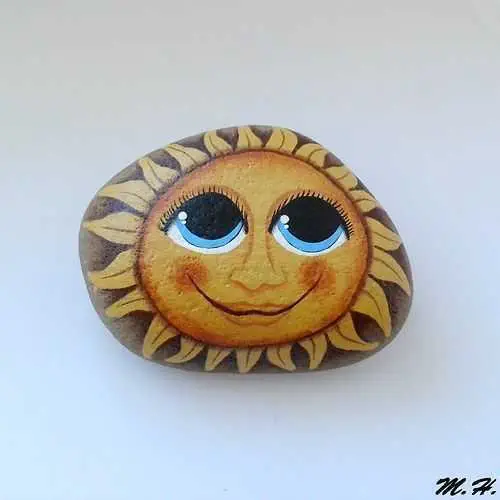 Let the sun shine with a pretty sun painted rock.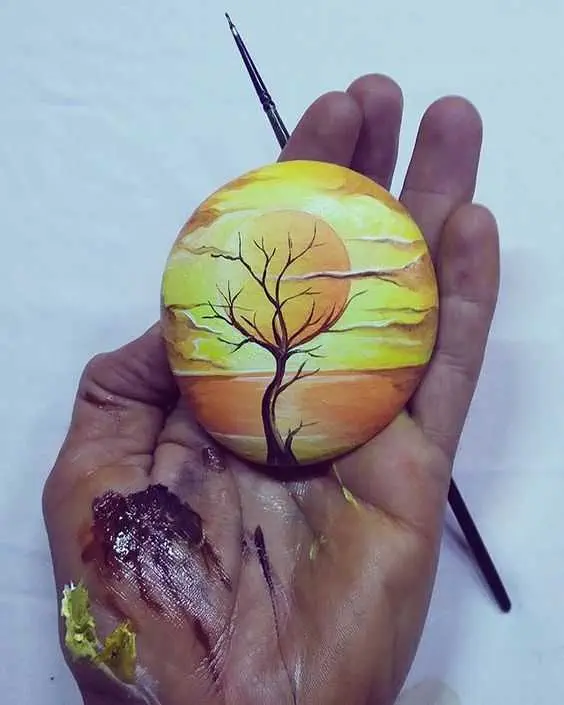 Even landscapes look great painted on rocks, so be bold and try anything!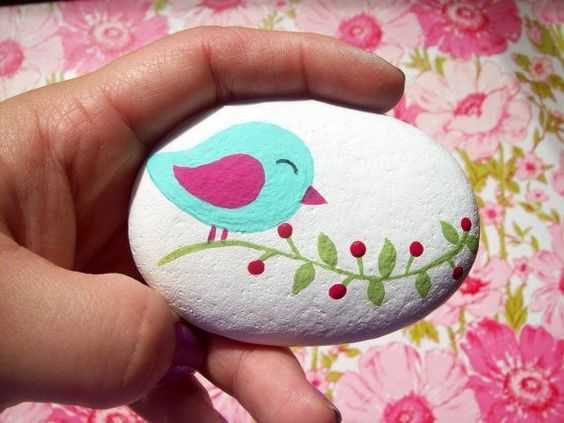 A little birdie told me this is an adorable illustration for a painted rock.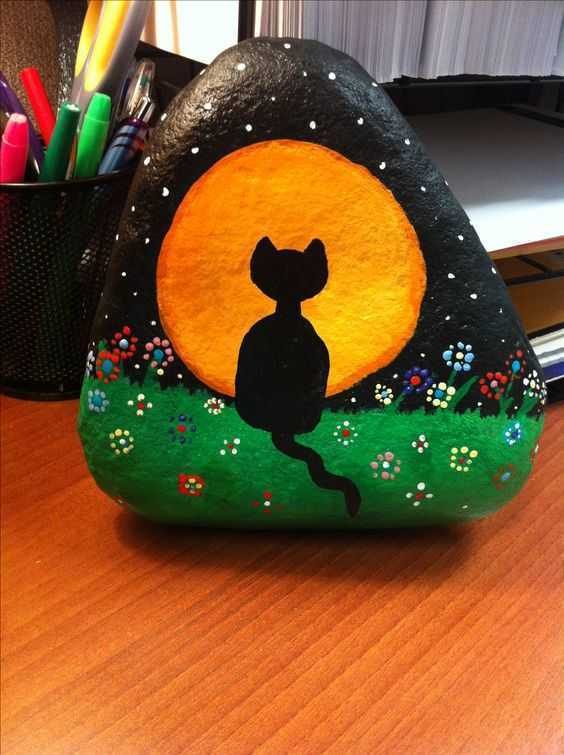 Black cats are always great to paint.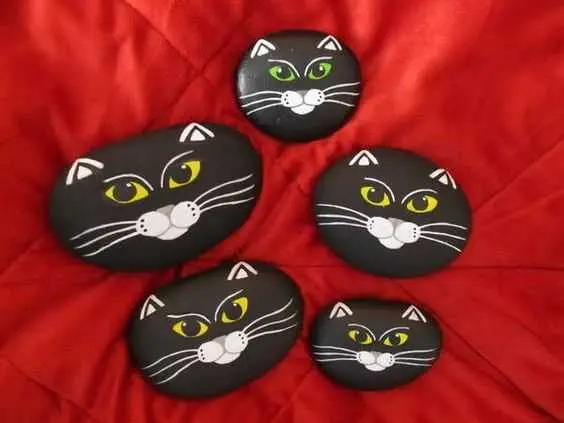 Look at this collection of cat painted rocks with whiskers and all!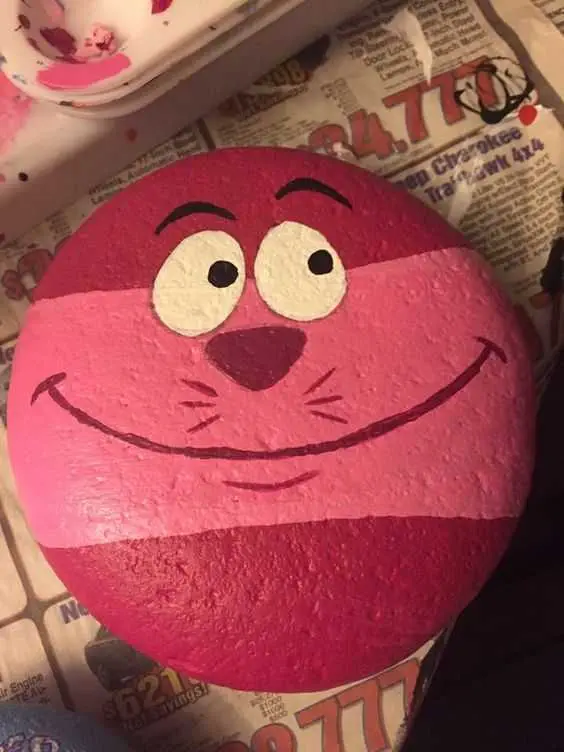 The Cheshire Cat is rather zany, but he'll always be visible if you capture him on a painted rock!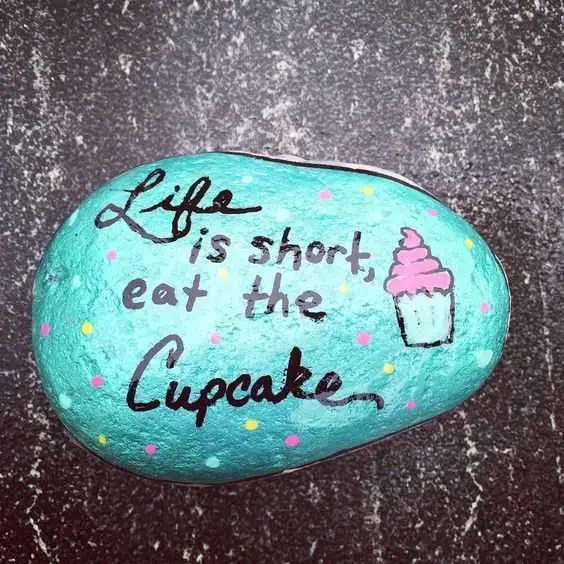 Sometimes when you're hiding painted rocks, you might want to leave a few positive and nice rocks!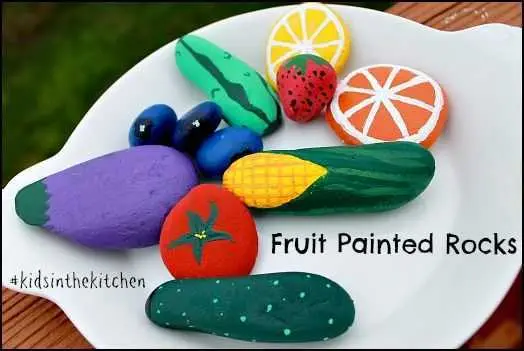 These rocks may have a weird shape, but some creativity has made them look like veggie and fruit painted rocks!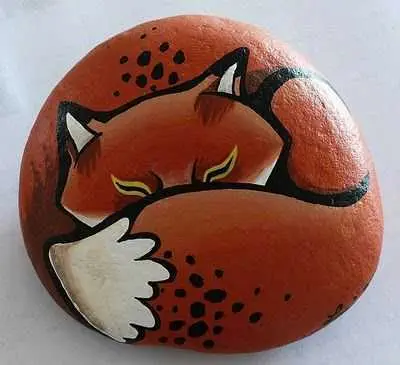 The fox is a mischievous folktale character and can be captured well on painted rocks.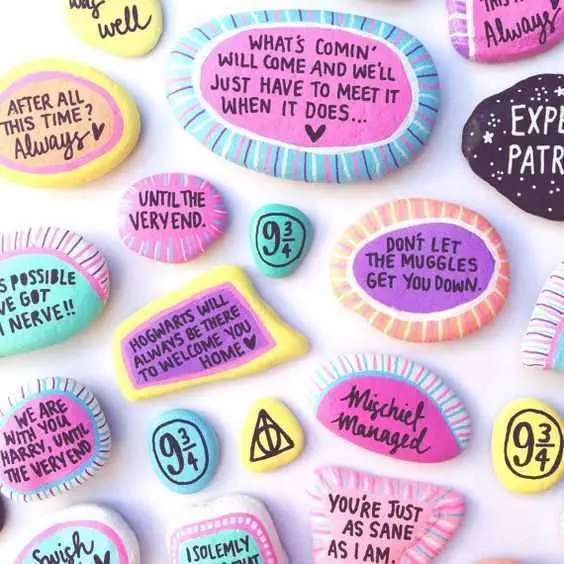 Harry Potter has more wisdom than you think — share it with these painted rocks!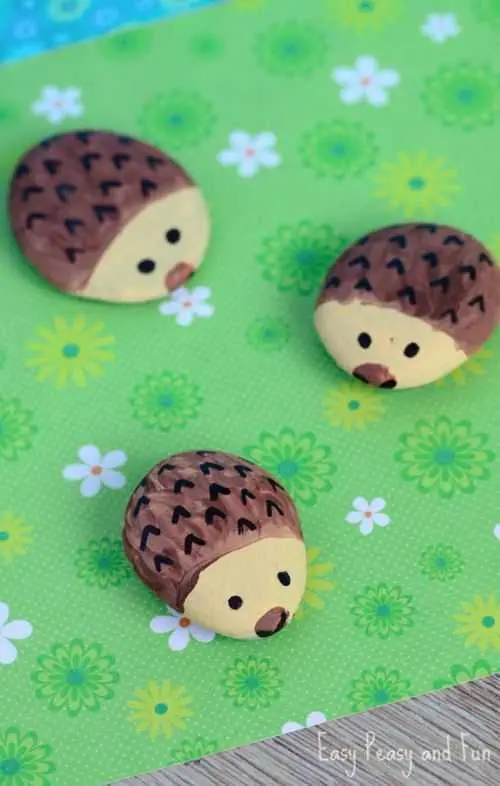 A hedgehog cluster of painted rocks!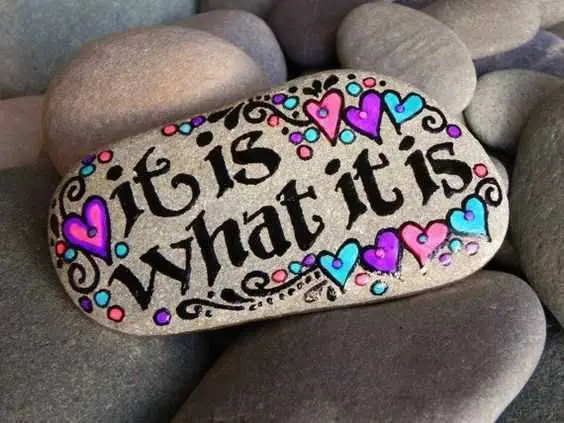 You never know what message someone will find when you hide inspirational painted rocks!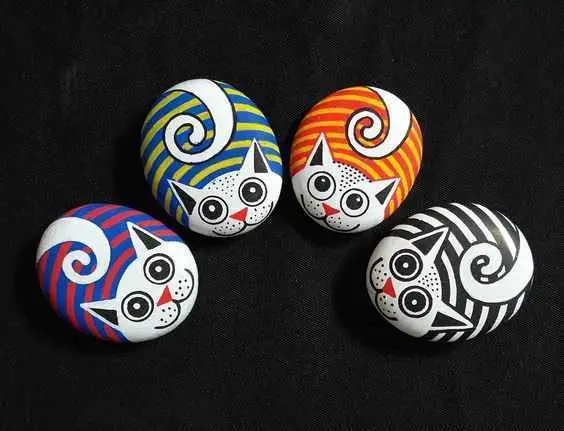 Cat got your eyes? These painted rock cats are mesmerizing.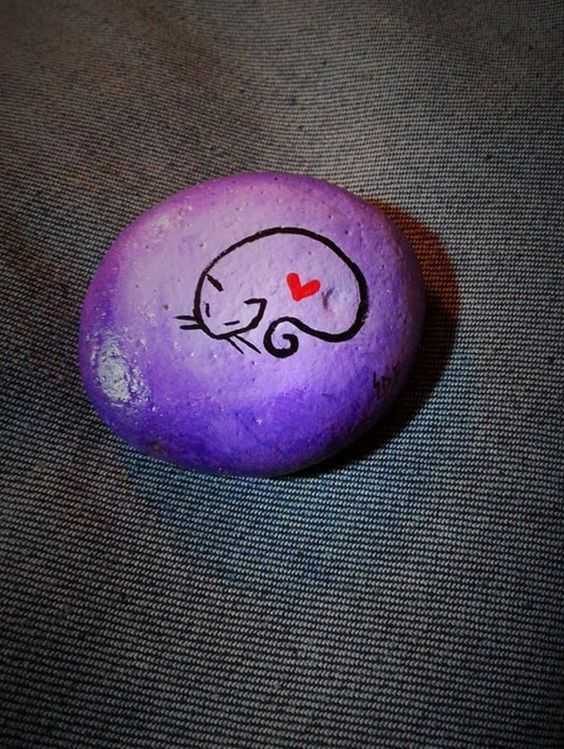 Again, cats are perfect for painted rocks!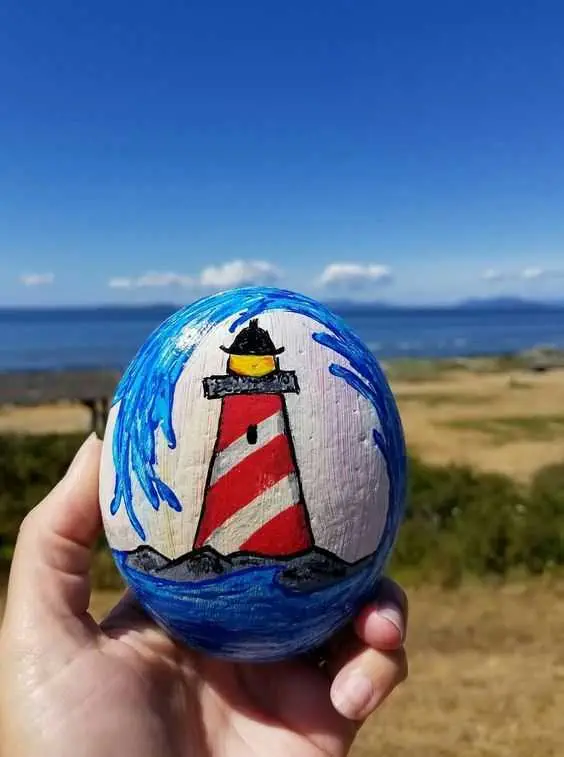 Leave a lighthouse painted rock by the lighthouse.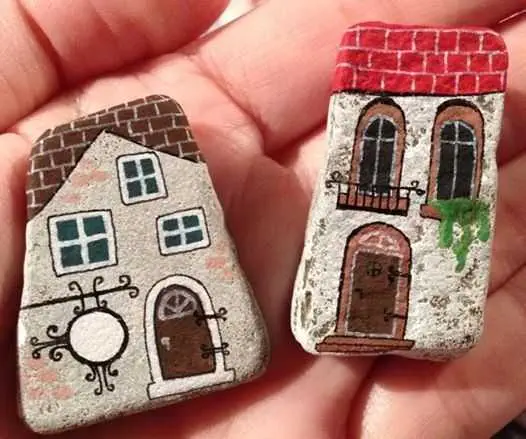 What tiny fairies could dwell in magical homes like these?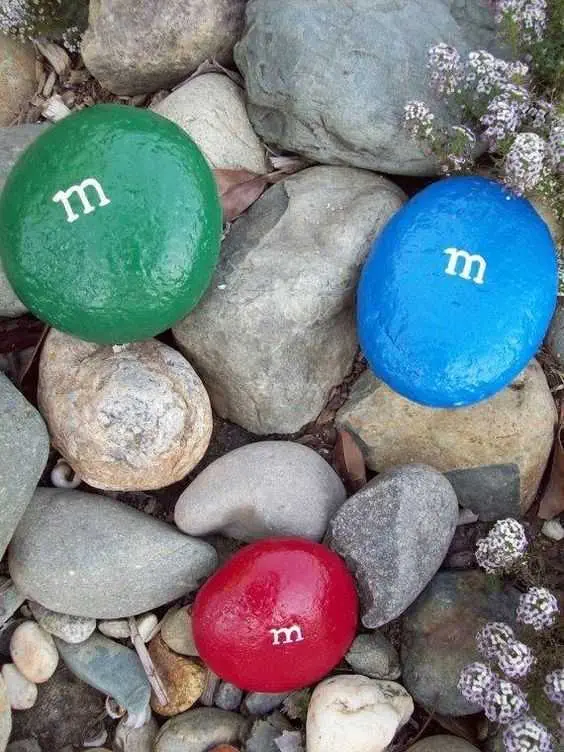 Sometimes being silly with your painted rocks is a great move, especially for garden stones.

A food pun is a good pun.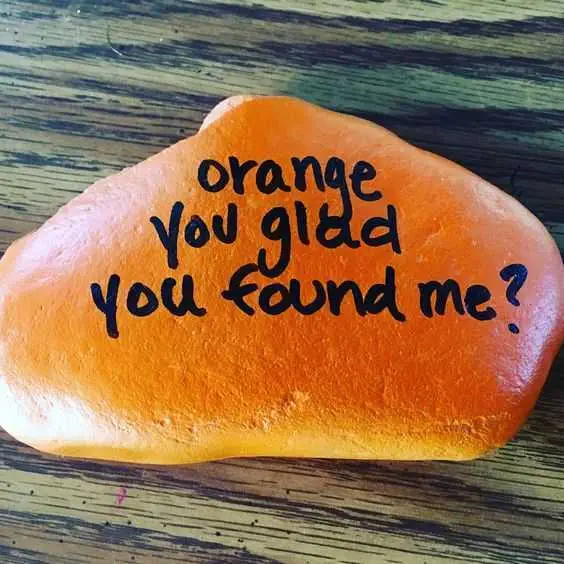 Orange you glad you painted a rock?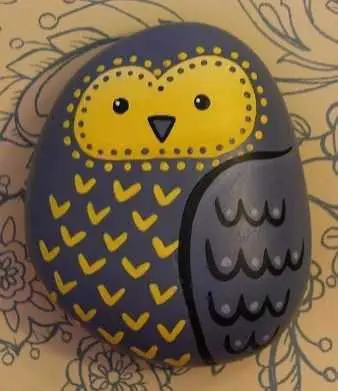 Paint some rocks that make them say "Whooo painted this?!"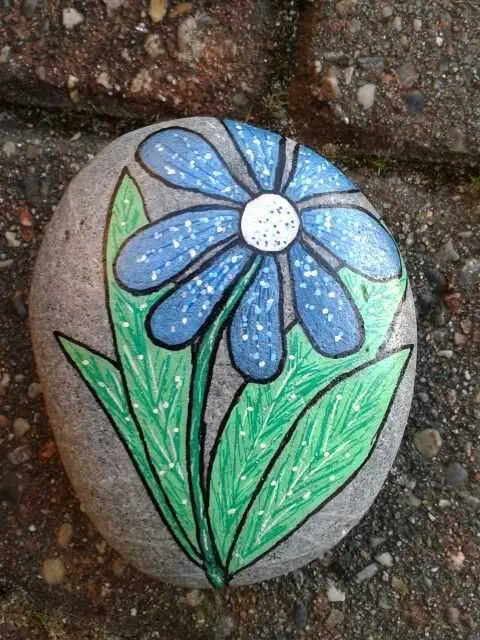 Who said flowers can't bloom from rocks?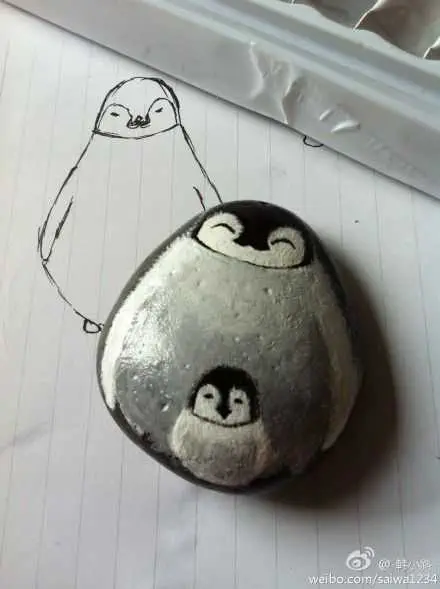 Happy penguin family looks great on painted rocks.
Gotta catch them all!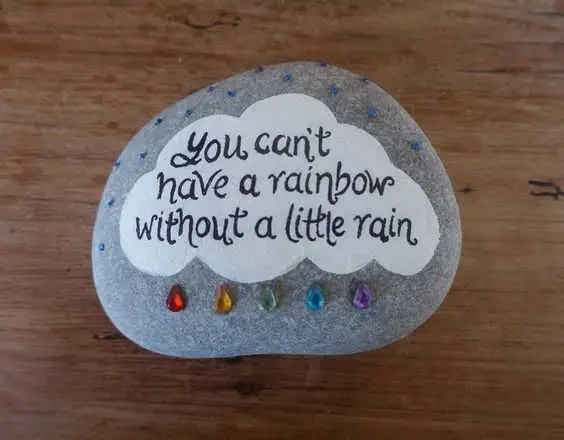 Even a simple message can brighten someone's day.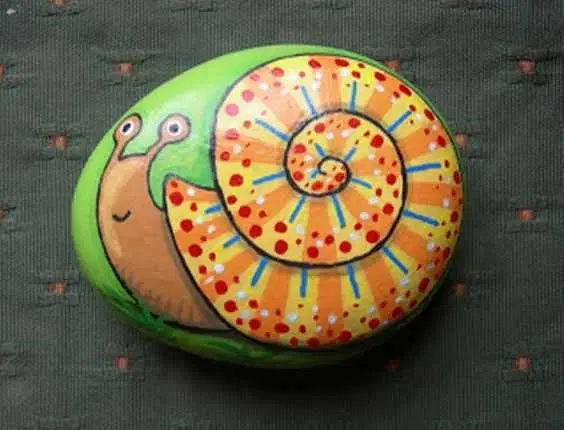 Leave a snail rock on the trail!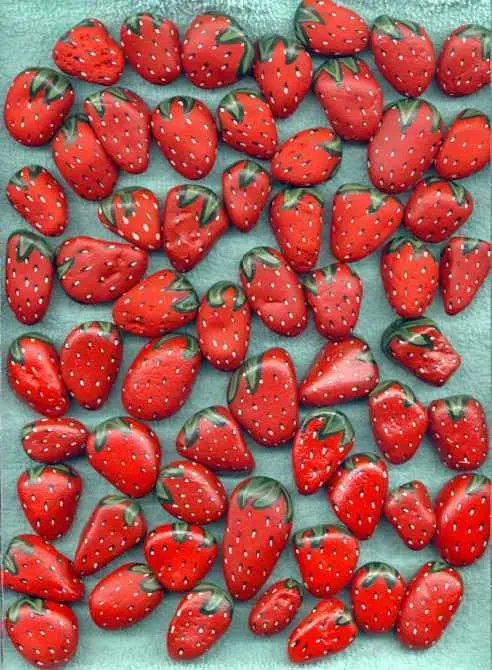 Enjoy the bright reds of a strawberry, looks good enough to eat!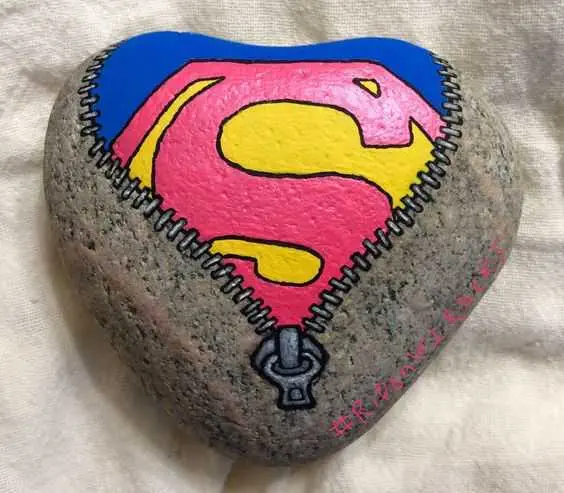 Unveil the hero within!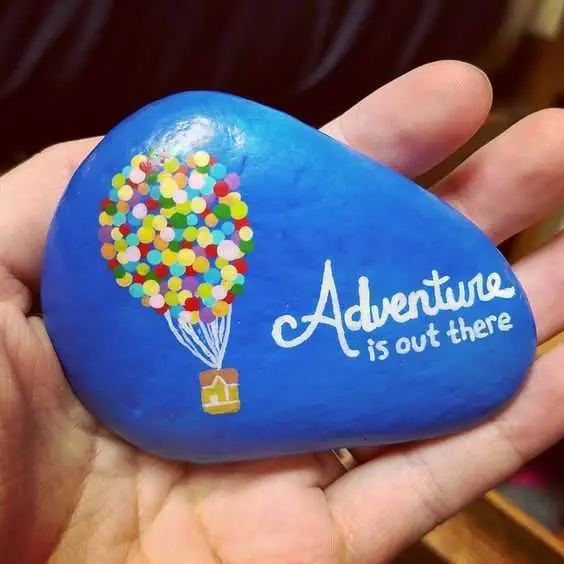 Adventure is waiting! Illustrate your favorite Disney quotes on painted rocks.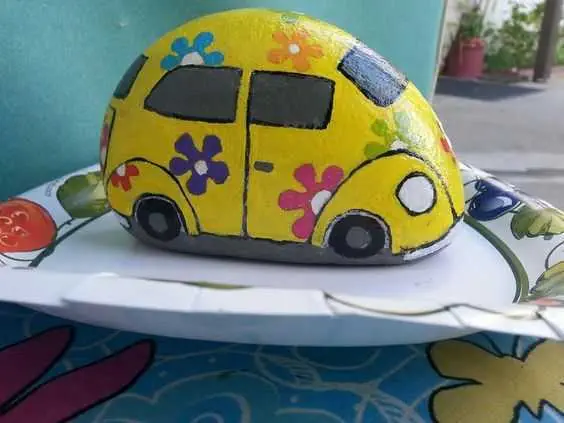 Be happy, painted a little yellow VW bus.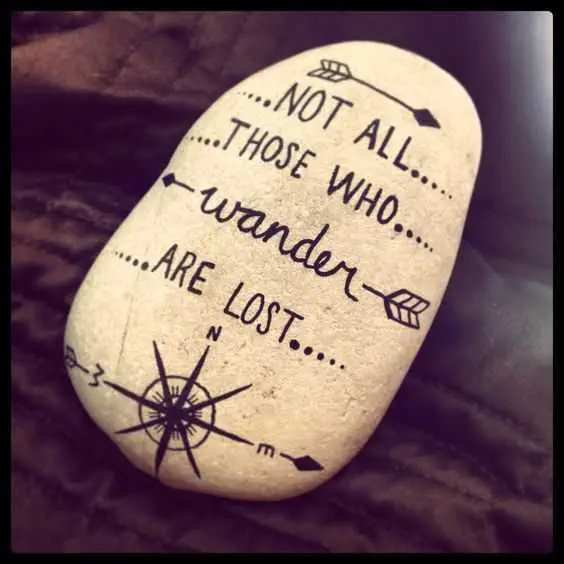 Provide guidance for someone else on their journey.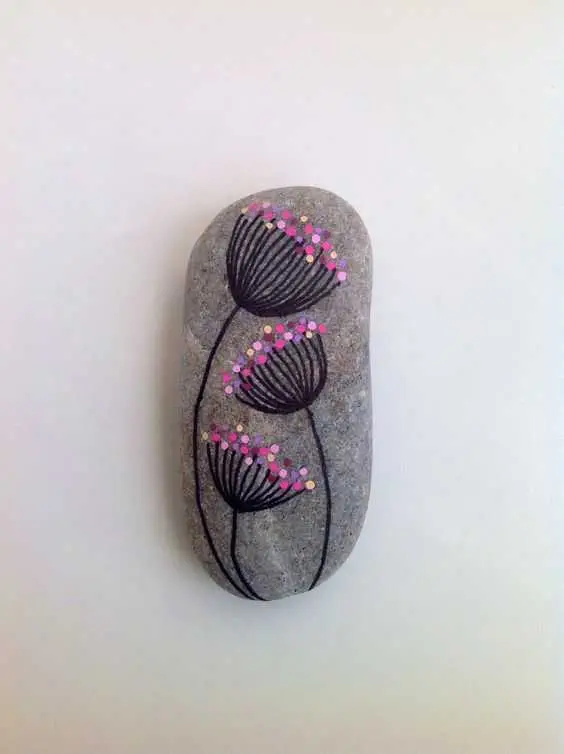 Plant a garden of painted rocks with flowers.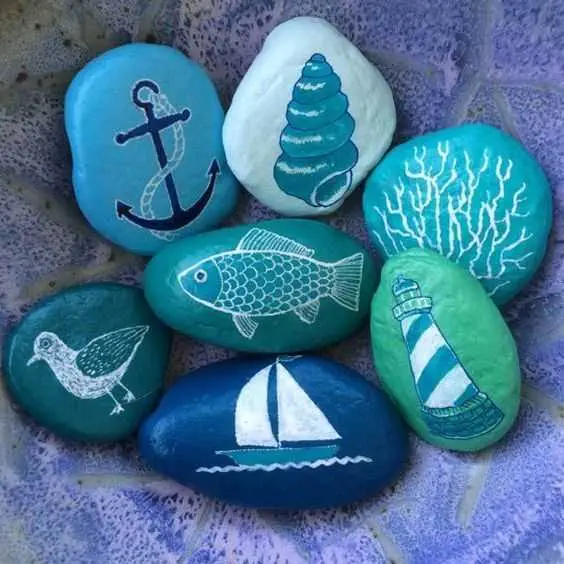 Seas the day with ocean-themed painted rocks.
Capture your dog or favorite breed on a painted rock.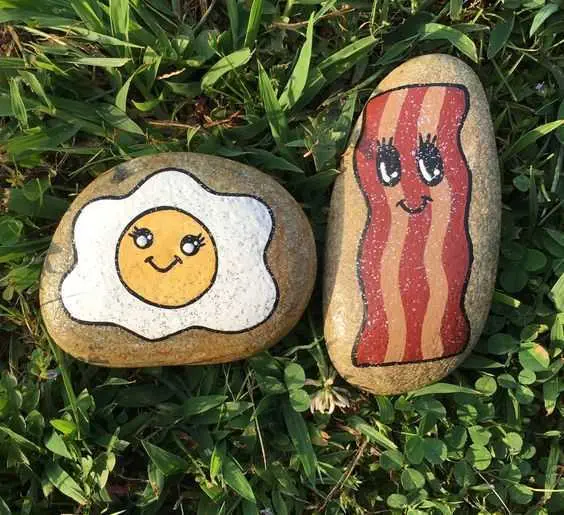 Bacon and eggs are a solid breakfast, and rock painting is a solid art!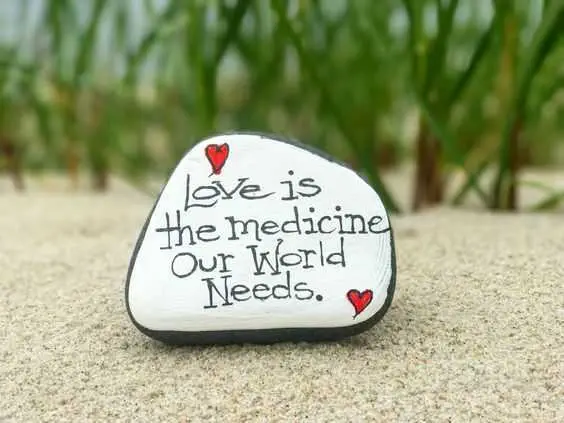 Spread it with a cheerful painted rock.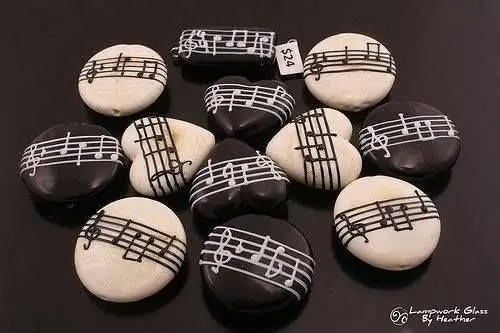 Even music notes can be beautiful art.

Painted rocks can include people too!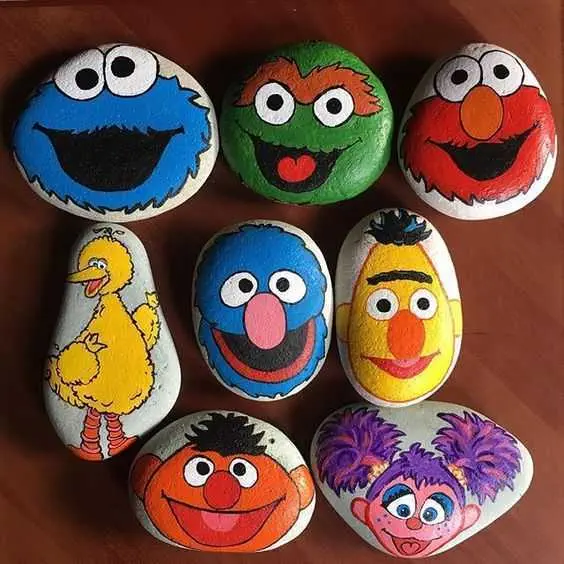 Your favorite characters are ready to "rock."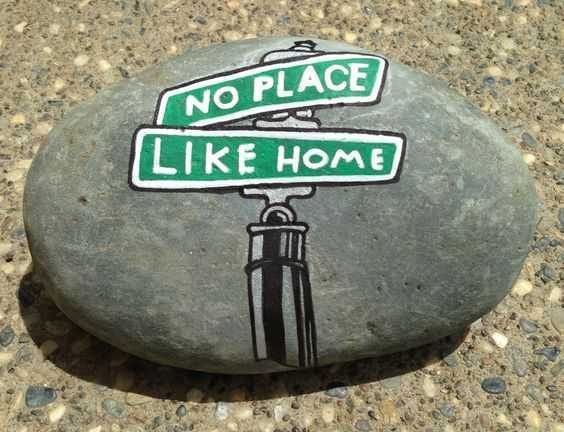 Can you tell me how to get to Sesame Street?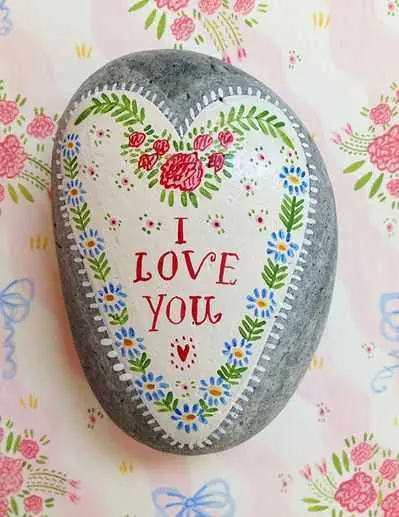 A message anyone could use on a painted rock or a handwritten note.
TFB Latest Posts
---
---