Jump Start Your Car and Love Crisp Mornings Again
Prices pulled from the Amazon Product Advertising API on:
Product prices and availability are accurate as of the date/time indicated and are subject to change. Any price and availability information displayed on [relevant Amazon Site(s), as applicable] at the time of purchase will apply to the purchase of this product.
Cold winters are here, and I hate the idea of my car battery or any other battery dying, but it's a fact of life: the cold is havoc for your battery. Surfing through to pick up a set of jumper cables for my car, I came across the HALO BOLT ACDC 58830 Portable Charger & Car jump start battery with AC Outlet. The Halo Bolt is a package that fits the need to jump start your car and power your devices.
HALO is a popular portable charging company that makes a variety of chargers for phones, tablets, and other electronic devices. The HALO Bolt is a step up for all of these because it packs in the portability of charging your car. Inside there's 58,830 mAH of power and when that's gone, you can recharge it to keep charging back up again and again.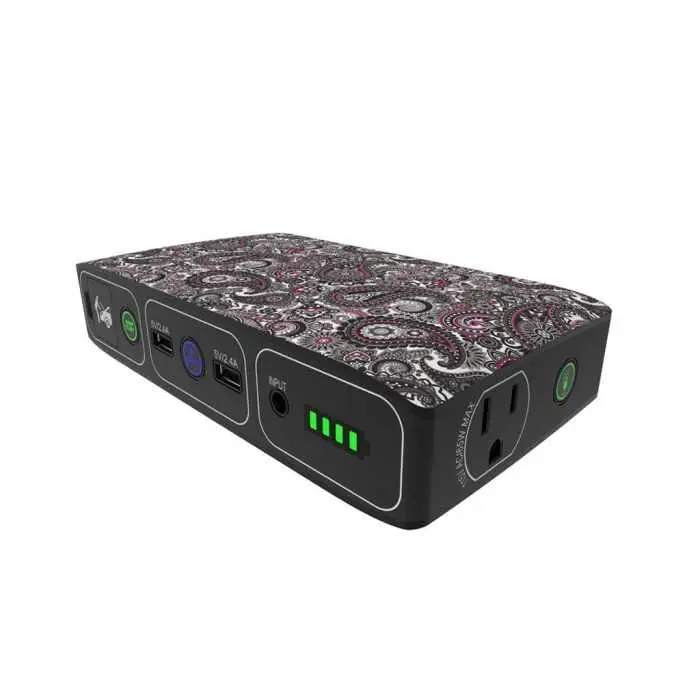 Since I'm buying the HALO Bolt for the car-charging ability, I'll go over those features first. There's included jumper cables but the aspect to notice is that the device alerts you when the cables aren't connected right plus there's step-by-step instructions as well. To help you when it's dark, there's also a built-in LED floodlight on the HALO Bolt.
You just need to insert the cables into the jumpstart output, then hit the button and press the button — once you see the green light steady, then you can safely jump your car. HALO Bolt delivers 3 consecutive jump start attempts after the jump start button is pressed.
The green light is used to indicate safety checks as it pulses; when it's steady, you're free to start your next jump attempt. Cars aren't the only thing it can jump either, as the manufacturer says it works with boats and lawnmowers too.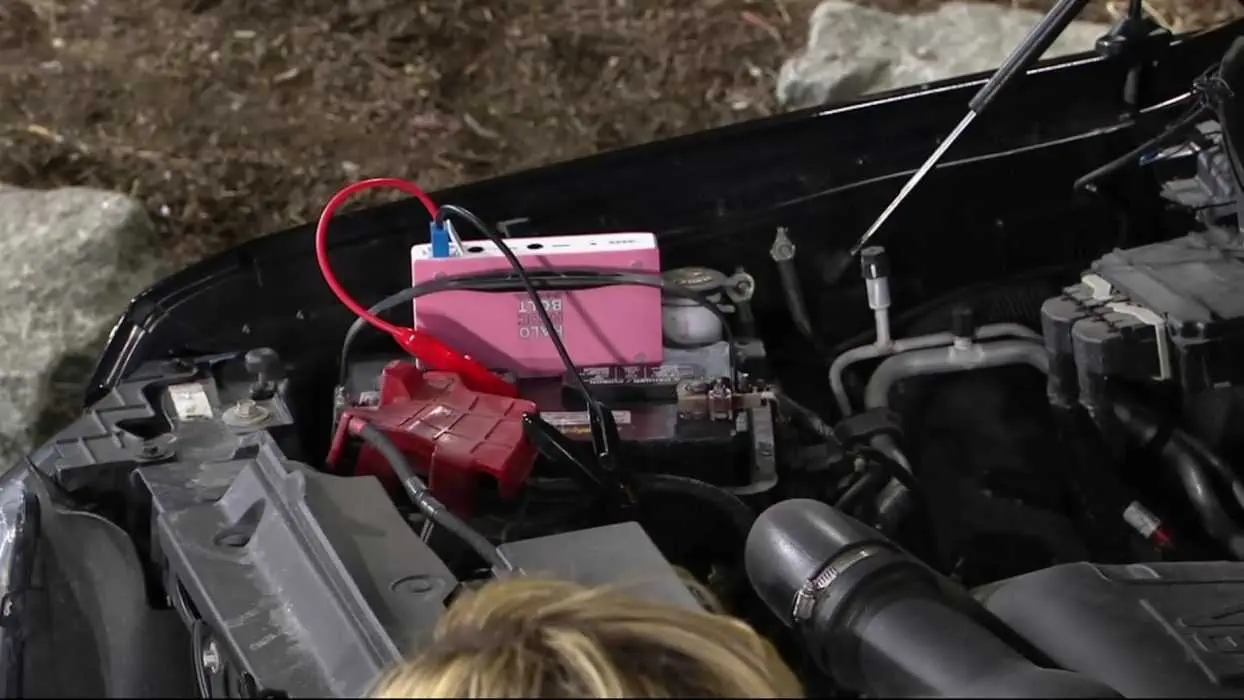 Now that we've covered that, let's go over the electronic charging features. Onboard are two 5V/2.4A USB Output ports that accommodates USB and Micro USB cables for charging cameras, phones and tablets while on the go.
That's not all though because the HALO Bolt also offers charging for laptops, lamps, and other standard outlet electronics. Yes, there's an actual 120 volt AC DC outlet for these types of items so it would be handy to use during a power outage, or even if you're on the road and want to pop into a cafe to work but you can't find a spare outlet — this would solve that.
I like the slim package of the HALO Bolt because it can fit in a console, briefcase or glove compartment. There's also a version of the HALO Bolt that doesn't have an AC outlet, and it's of course, less expensive. I've been in way too many cafes looking for an outlet though, so I'll opt for this one with the AC DC outlet.
And I was pleased to see that the HALO products are — according to the website — approved as carry-on luggage. This means that if you happen to forget your laptop or phone charger on your way to the airport, you can just grab the HALO Bolt out of your car and use it as your trusty travel charger. Since it can jump start a car, it'll have plenty of juice to power all your portable devices. Just be aware that checking the HALO Bolt in for air travel is a definite no-no. The lithium battery within the HALO bolt is a fire hazard and cannot be transported as checked in luggage.
In the package you'll find a carry case, AC wall charging adapter, operating instructions and a quick-start guide. With a price of under $200, it seems like a good deal. Buy it on the HALO website or on Amazon.
TFB Latest Posts
---
---