Easter Long Weekend Quarantine Memes – Long Weekend Memes that are not what you'd expect
While over a billion people observe Easter Holidays and have a long weekend to enjoy, this year is somewhat different for obvious reasons. Fears of family gatherings causing a spike in COVID-19 cases have put a large part of the world under lockdown this weekend. Epidemiologists and governments continue to debate the correct strategy for lifting the restrictions and getting life back to normal but what they do agree on is that right now is no time to go easy on the #StayAtHome campaign. In the spirit of Working from Home, School Closures, and Social Distancing measures, we'd like to share a few funny moments and Easter long weekend quarantine memes from this long weekend for you to enjoy.
A little Happy Easter Greeting to get you in the mood!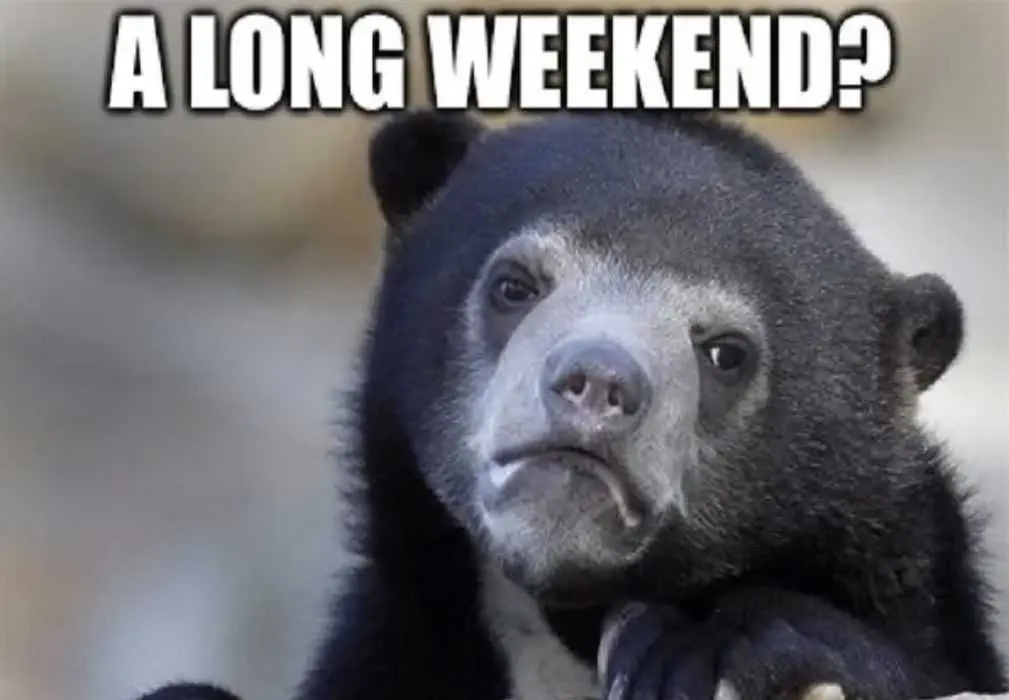 I'm gonna try to copy this cat all weekend long! @1bike1world_ #LongWeekend #StayHome pic.twitter.com/hAazoffdnb

— The Eagle (@TheEagle973) April 9, 2020
Still trying to figure out how I feel about both the Easter Bunny & Tooth Fairy being called essential services today when they haven't visited me in YEARS!
Have a great #longweekend and happy #Easter2020 ? pic.twitter.com/SUZ19p9LDH

— Anne Harding (@AnneMundanely) April 10, 2020
Packed up my laptop and left the dining room early today so I could beat the long weekend traffic to the family room. Hit like for more long weekend hacks. #longweekend #hacks #boredinthehouse #beattraffic

— Asif Khan (@ReMaxAllStar) April 9, 2020
Here's a map of this weeks pub crawl #BankHolidayWeekend #LongWeekEnd pic.twitter.com/jG3EB33N69

— The Somerset Stallion (@RyRysTwittah) April 9, 2020
Well folks, this long weekend is truly a long weekend that no one is looking forward to. Having all this time on your hand and no where to go is enough to make anyone stir crazy. Luckily we have social media as an outlet! Hey it could be worse… this outbreak could have happened before the internet!
Hope you guys all have a nice long weekend in any case. Don't forget to sign up for some streaming service that you can quit on Monday so you can catch up on all your favorite childhood movies with your kids (for free).
And if any of you need a reason to stay strong and go the distance by maintaining strict social distancing, check out this viral video created by the Ohio Department of Health. It really illustrates why social distancing works.
TFB Latest Posts
---
---