Google Pixel Buds
Prices pulled from the Amazon Product Advertising API on:
Product prices and availability are accurate as of the date/time indicated and are subject to change. Any price and availability information displayed on [relevant Amazon Site(s), as applicable] at the time of purchase will apply to the purchase of this product.
Google is making a major move into smartphones. Although its Pixel has yet to post huge sales, the company is starting to make noise with its new Pixel Buds, which are designed to work seamlessly with a Google phone, just like Apple has done with AirPods.
The Pixel Buds are certainly a direct homage to AirPods. They have a special case, use touch controls, pair with the phone, and have integration with an assistant just like Siri. They start at $159, the same pricey number as AirPods.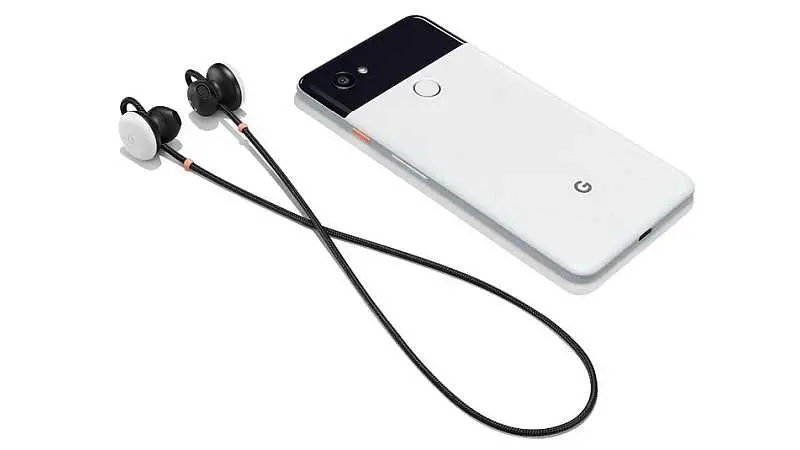 The comparisons end there, since Pixel Buds are not actually wireless, whereas AirPods are. The AirPod got a lot of attention for some of its higher-level functionality, like detecting when you put them in your ears. Google's Pixel doesn't have that yet.
Pixel Buds are headphones connected to each other with a cloth cord. This means they are not totally wireless. Neckbuds don't have the cool factor that Apple is known for, which may bother some people. At the same time, knowing where your headphones are at all time is convenient for those who chat frequently with a headset.
The cord connecting the Pixel Buds is more flexible than what you may be used to, which increases the comfort level. The cord helps make the Pixel Buds easy to wear, since the buds don't go in your ear canal like AirBuds. This saves your hearing. Pixel Bud headphones bend around your outer ear. Many people struggle with headphones that wind around the outer ear, but I can attest that these buds actually do stay in place, thanks to a small loop around the cord.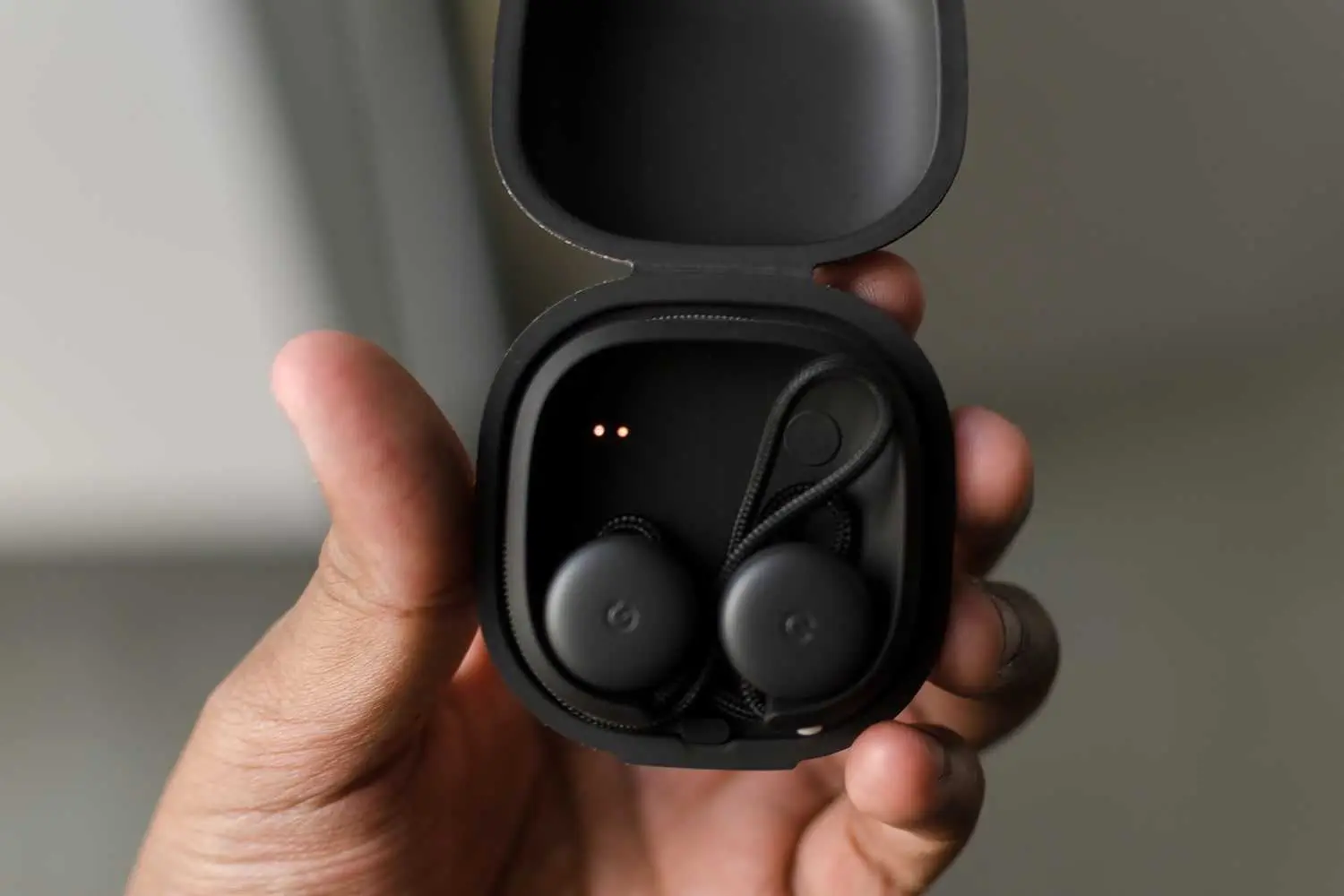 Why did Google choose not to nestle the buds in the ear? Their designers were not impressed by the one-size-fits-all aspects of Apple's AirBuds. If you ear canal is slightly bigger or a little smaller, you are just forced to jam the AirBuds into the canal, which doesn't feel good and also causes the headphones to slip. The Pixel Buds work like a dream, even when going running. This means no more changing out your headphones for a different pair when you're going to do an active activity like running or biking.
The carrying case charges the batteries on the Pixel Buds. The buds are designed to last for about five hours on a single charge. The case itself charges them four times before it too needs to be charged. This seems like a lot of extra work, but if you're inclined to commit to wireless or semi-wireless ear buds, the charging and recharging comes with the territory.
What about the sound? That's largely a matter of preference. Google's Pixel Buds are semi-occluded. They sit over the ear canal rather than inside. The effect is better for those of us who would prefer to listen to our music while still being aware of the world – and its noise – around us. People who want to be sealed off from noise of the outside world would prefer Apple's AirBuds. Pixel Buds have an above-average sound, so they're solid for the ways most people use headphones.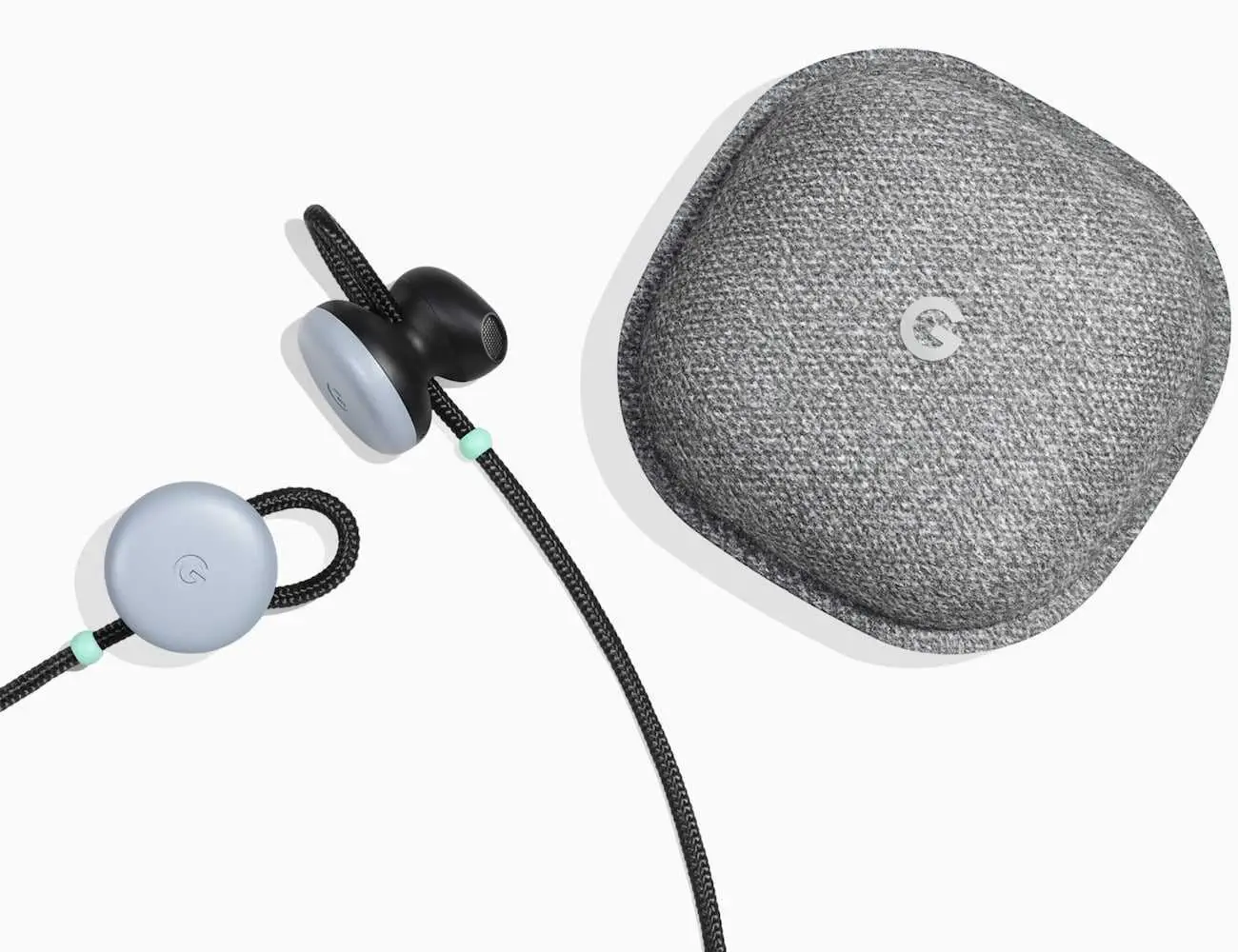 The major drawback to Pixel Buds is that they can be awkward to use. Swiping forward and backward controls volume okay, but occasionally this causes the ear bud to shift or pop out. Although you can listen to notifications by having them read aloud, there is still no way to skip tracks. This can be improved with a software update, but if you're buying Pixel Buds for use with an iPhone beware: you won't be able to get the updates.
They come in white, black and grey and are available for purchase starting in November.
TFB Latest Posts
---
---