A Romanian shelter dog spent almost her entire life locked in a kennel. She was mistreated and nearly perished from her illnesses. But then a rescue group called Howl of the Dog stepped in and demonstrated that with a little TLC, any dog could be transformed into a wonderful pet. The story of Bella will motivate you to save animals in your own backyard.
11. A Concrete Prison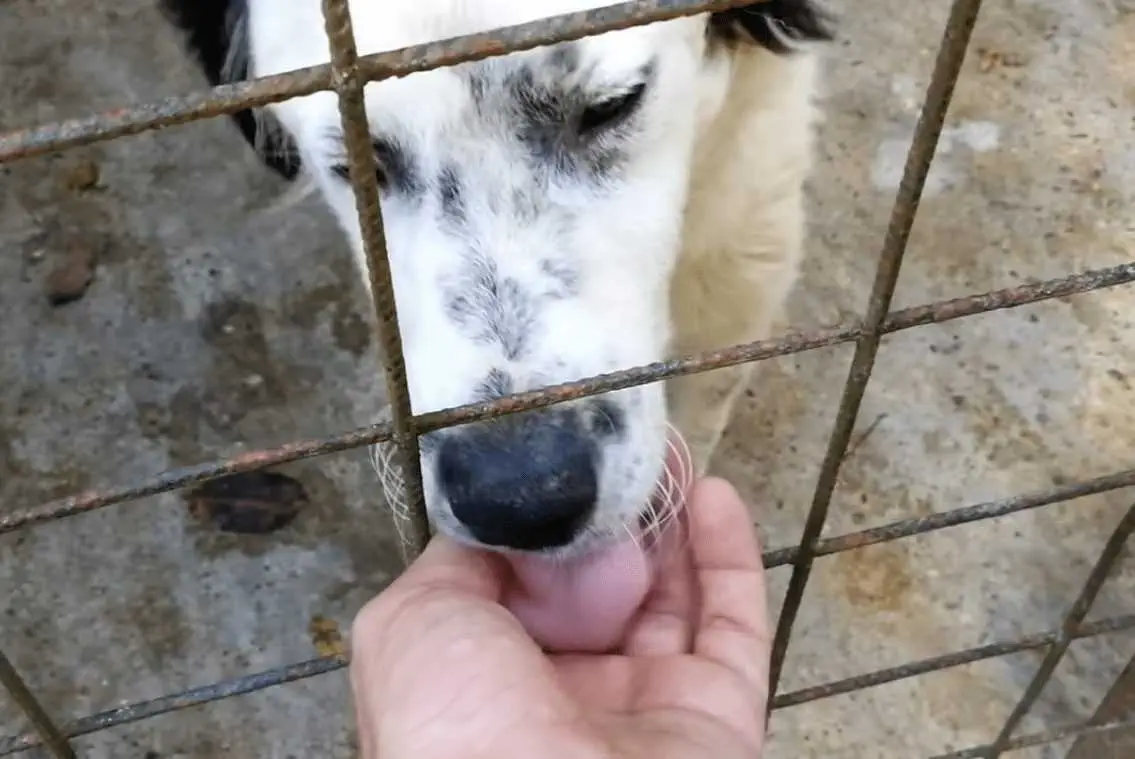 400;">This shelter dog is named Bella. She grew up in Romania, mostly in the city pound. She was not treated well at that shelter, spending all her time in a concrete kennel. She almost never got to go outside. The conditions were similar to how prisoners are treated. Her life was awful.
10. Neglected and on the Death List
Bella did not get any attention from shelter volunteers, so she got almost no human contact, and nothing resembling love. She was ridden with fleas. The neglect had given her very dangerous conditions with her liver and spleen. If left untreated, they would certainly have killed Bella. But Bella had one stroke of luck left.
9. Howl of a Dog
Romanian rescue organization Howl of a Dog heard about Bella's plight. Howl of a Dog rescues abandoned, neglected, injured and abused animals from overcrowded shelters and from the streets. They rehabilitate dogs and help them find their forever homes.
8. Saved from Death
Dog overpopulation is a big problem in Romania. Howl of a Dog is doing everything it can to reduce the numbers of unwanted dogs. They offer free spay and neuter programs and help low-income families pay for veterinary care and medical treatment. In other words, the volunteers of Howl of a Dog are true heroes, and they saved Bella from dying in the city pound.
7. Beautiful Soul
A staff member went to the shelter and saw the dog. When she reached her hand out to Bella, the shy dog immediately licked her palm. The gentle dog just wanted some human contact. When the volunteer saw how sweet Bella was, she decided to rescue her that very day. That same day they gave her the name Bella because of her "beautiful soul."
6. Saved at Last
Howl of a Dog immediately took Bella to their own shelter, where she could be treated by a vet and loved. She was much more relaxed than she had been in that concrete prison where she used to live. "She seemed to have instantly understood that she was being rescued and that she's safe," Howl of a Dog said.
5. Asleep with Her Rescuer
The dog loved people, that was obvious from the start. She did not hesitate to climb up on the couch and sit with her rescuer. In fact, she was so tired from her rescue that she crawled into her rescuer's lap and promptly fell asleep. "She was so trusting and relieved to be finally rescued that she simply fell asleep in my arms while we were heading to the veterinary clinic," Howl of a Dog wrote on their Facebook page.
4. A Clean Bill of Health
The vet examined Bella and gave her a treatment plan. She got supplements for her spleen and liver. The vet also provided her with some much-needed relief from the fleas. A medicinal bath killed the fleas, removed dry skin and reduced the itchiness. Bella was looking like a brand new dog.
3. The Friendliest Pup
Back at the shelter, the little dog had no trouble getting along with other dogs in the shelter. She even enjoyed playing with them. She has started eating well, helping her to gain a little weight, and seems friendly to dog and human alike! "Bella is doing fine now, receiving all the care she needs to regain her health and joy," Howl of the Dog said. "Once she's completely recovered she will be up for adoption."
2.  Bella the Cheerful
In an update, the Howl of a Dog reported that the dog is becoming more cheerful every day. Bella has been back to the vet for vaccinations and her liver and spleen conditions are much better. After her vet trip, she was rewarded with a great walk in the park next to the river. What a turnaround for this unwanted pup!
1. An Adopter is On the Way
Bella had a hard life and she seemed destined to spend her entire life inside the pound. Thanks to Howl of a Dog, she is getting the royal treatment. The video of Bella falling asleep has had many views. There is no doubt that someone who watched the video will step up and adopt this dog, finally taking her to a comfortable and safe home.
TFB Latest Posts
---
---