It's been raining so much lately, and I've been a little bored with looking at the radar. Then I found the Netatmo Smart Home Weather Station and I'm obsessed. With the Smart Home Weather Station, you get a good understanding of your inner and outer environment.
The station works by monitoring real-time data using sensors placed on your doorstep with a one-piece aluminum body that's weatherproof. This data includes temperature, humidity, air quality, barometric pressure, and weather. The system also has a CO2 sensor so you can get an alert for when your indoor air is polluted. With a one-piece aluminum body that's weatherproof and elegant, the station itself fits in with any home. Pressing the top of your indoor station lets you view the CO2 data with three lights: green (very good), yellow (average), and red (warning). You can then tell when it's time to air out your home.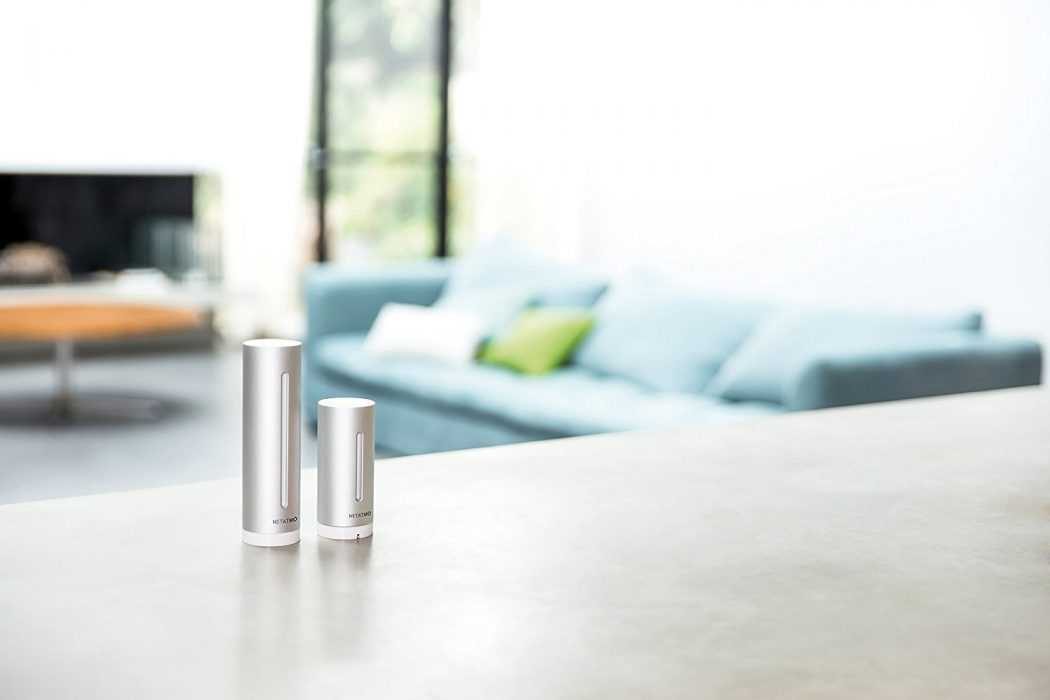 Netatmo also lets you view your past for indoor and outdoor weather. You'll be able to observe cycles and detect patterns. This is great if you're someone who is sensitive to weather and shifts in the atmosphere because you can prepare before it hits. Netatmo features Alexa capability so you can just say "Alexa, ask Netatmo what the temperature is outside."
Although the system contains 1 outdoor module and 1 indoor module, you can add an additional indoor module, connecting up to 3 of them to 1 Weather Station. Each Indoor module: measures 45x45x155 mm or 1.8×1.8 x 6 inches, while the outdoor module is 45x45x105 mm or 1.8×1.8 x 4.1 inches. The temperature range indoor goes from 0°C to 50°C / 32°F to 112°F while outdoor ranges -40°C to 65°C / -40°F to 150°F.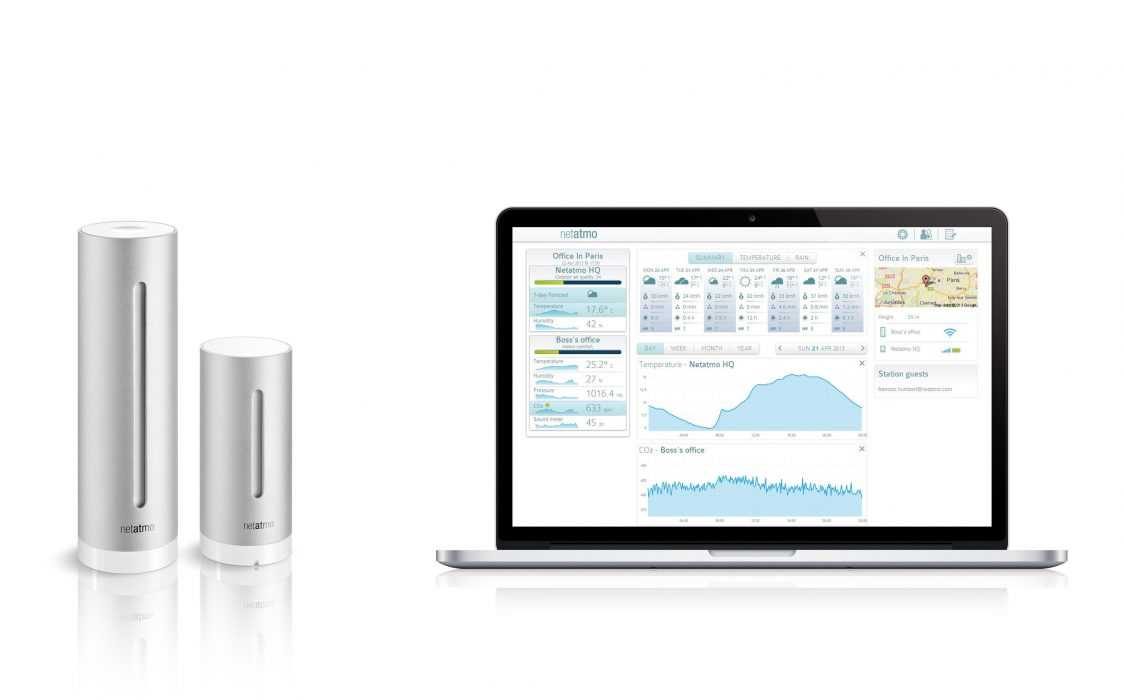 To operate the app, you need at least iOS 9 or Android 4.2 for your device. There's also a web app available for Chrome, Safari, Firefox, and IE. Each package comes with the following and retails for $149.99.
1 indoor module
1 outdoor module
1 micro USB power adapter
1 wall-mount kit for outdoor module
2 AAA batteries
Additional Smart Indoor Modules are $63.99 and additional Outdoor Modules are $55.99.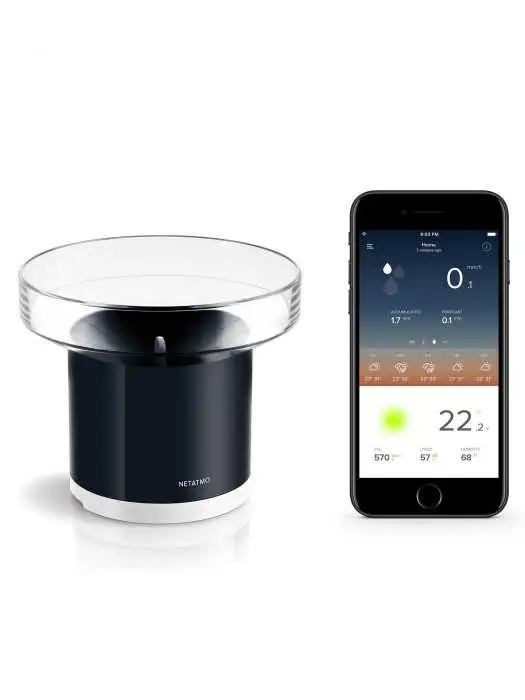 Optional accessories are available. First is the Rain Gauge which allows you to get real-time readings of rainfall and how much is anticipated. All of this data shows on the app in full-color. There's also an Anemometer with ultrasound technology to measure the wind speed and direction. You can also be alerted when the wind reaches a certain speed — perfect for people like me, who need to remove fragile things from their balcony or patio in high winds.
Prices for the accessories are below:
Smart Anemometer $87.99
Smart Rain Gauge $63.99
As we move into the warmer months, this might be a great gadget to add to the home. Even if you're not a weather nerd, it can prove helpful for sinus headaches, asthma, and other conditions that may be affected by the weather.
Find all of the gadgets at the official website or on Amazon.
TFB Latest Posts
---
---