First came the Nintendo NES and SNES Classics, then Sony's PlayStation Classic, but now Sega lovers have a reason to get excited as their beloved console, The Genesis, gets a revamp for today. The Genesis Mini launches on September 19, 2019. Sega will have it for sale worldwide, with the unit under the name Mega Drive Mini outside of North America. The company first announced the Genesis Mini a year ago, and we've slowly learned what to expect with this new release.

What is the Genesis Mini?
400;">Sega Genesis Mini is a 16-bit plug-and-play console that comes pre-loaded with 40 games and at half the size of the original console. Product images reveal that it looks nearly identical to the original release from 1988, right down to the volume slider. The Genesis Mini Console ships with  2 wired 3-button control pads, USB power adapter, power cable, and HDMI cable. The controller pads are USB-connected and you can't use your original controllers because the ports have been designed for USB connections.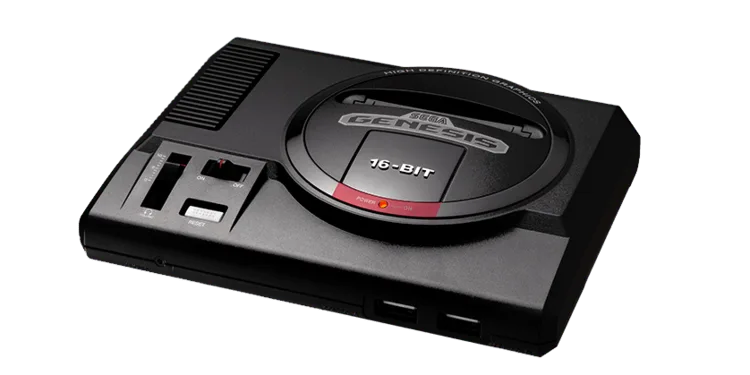 What Games Are Included?
Games are currently being announced in waves of 10. So far we know the following will be part of the package:
Ecco the Dolphin

Castlevania: Bloodlines

Space Harrier 2

Shining Force

Dr. Robotnik's Mean Bean Machine

Toejam & Earl

Comix Zone

Sonic the Hedgehog

Altered Beast

Gunstar Heroes
The wave 2 game announcement is expected on April 18.  Genesis Mini's Japanese edition has had a few trailers pop up, and the available games have also been announced with a few differences from the North American edition: Puyo Puyo Tsu, Vampire Killer, Wrestleball, Rent-A-Hero, and Mado Monogatari I. The Japanese edition will also have 6-button controllers versus the North American 3-button controllers.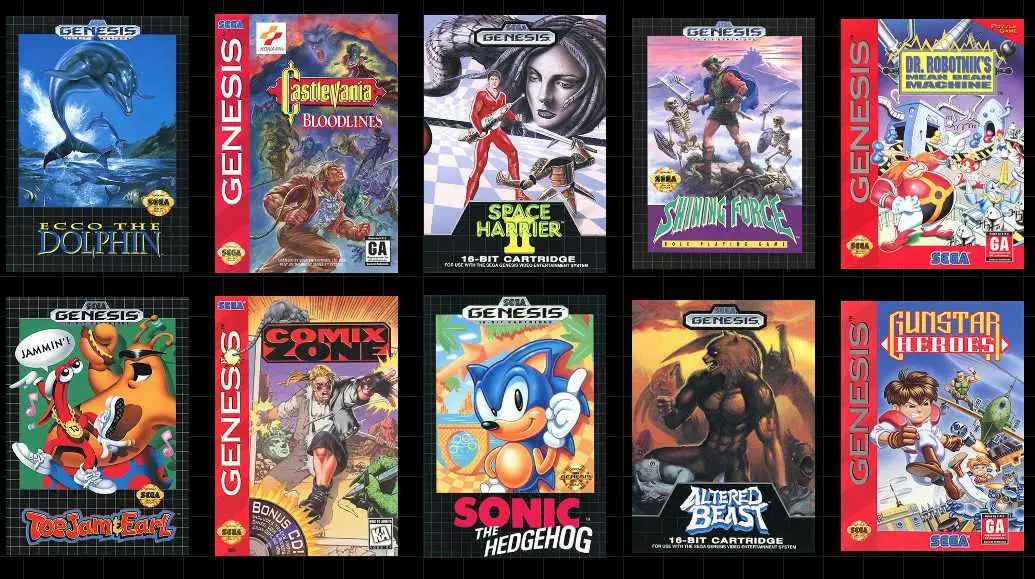 I have fond memories of playing Ecco the Dolphin on my Genesis back in the day, and I'm excited to get that nostalgic feel once again with this new release. I hope Sega's next announcement includes Ecco: The Tides of Time, as well as some of the Disney titles. Some fans believe that Golden Axe, Streets of Rage, Streets of Rage 2, and additional Sonic titles will make the list, along with some sports titles. One hopes that the replica controllers will have the same feel as yesteryear.
Genesis Mini vs. The Genesis Flashback Consoles
Now don't get confused, there are already Sega Genesis Flashback Consoles, but these were previously released and made with AtGames. These releases were cheap-feeling and the design wasn't a replica of the original Genesis. The Flashback consoles also accommodate original Genesis controllers as they have a standard DB9, and also come with a 6-button controller. Reviewers complain about lagging games and a poor UI, not to mention the "85 games" advertised consist of poor titles — no ToeJam & Earl, no Castlevania. Genesis Mini is an attempt to salvage this and Sega has already fixed several of the missteps taken with the Flashback console as you can tell from the Genesis Mini game title list.
Genesis Mini will be available for $79.99 USD from most major retailers including GameStop, Amazon, Walmart, and Best Buy. Pre-orders are already available via the official Genesis Mini website.
TFB Latest Posts
---
---