This article may contain affiliate links. If you make a purchase, we may make earn a commission at no cost to you.
Originally posted on October 11, 2017 @ 1:11 pm
34 Rock Painting Ideas for Halloween and Fall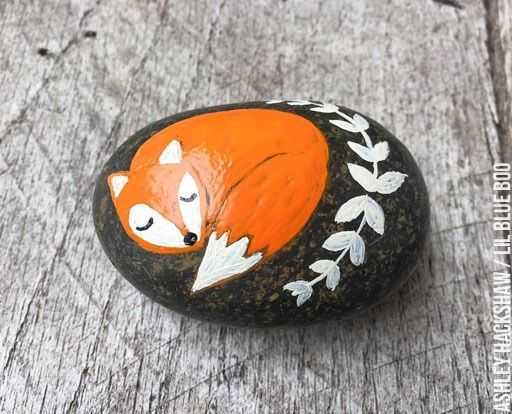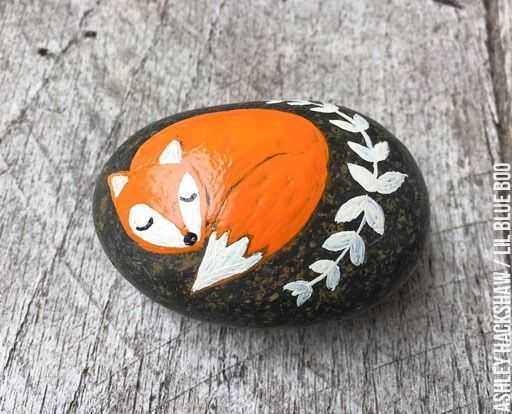 A slumbering fox is a perfect fall painted rock.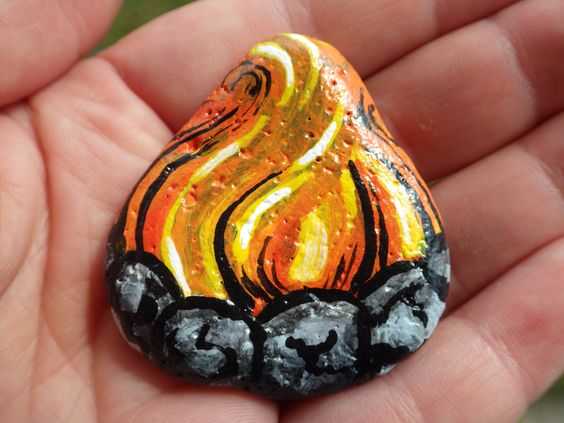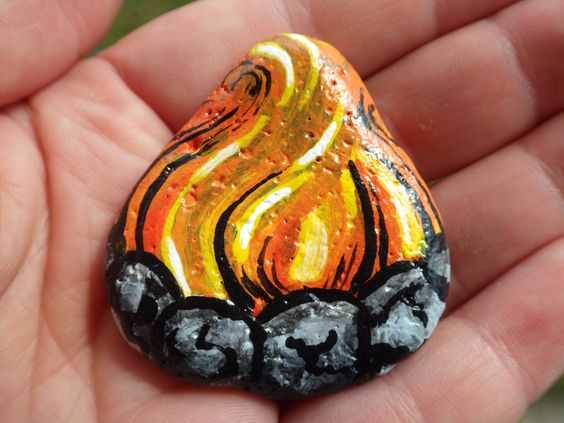 A cozy campfire is featured on this painted rock.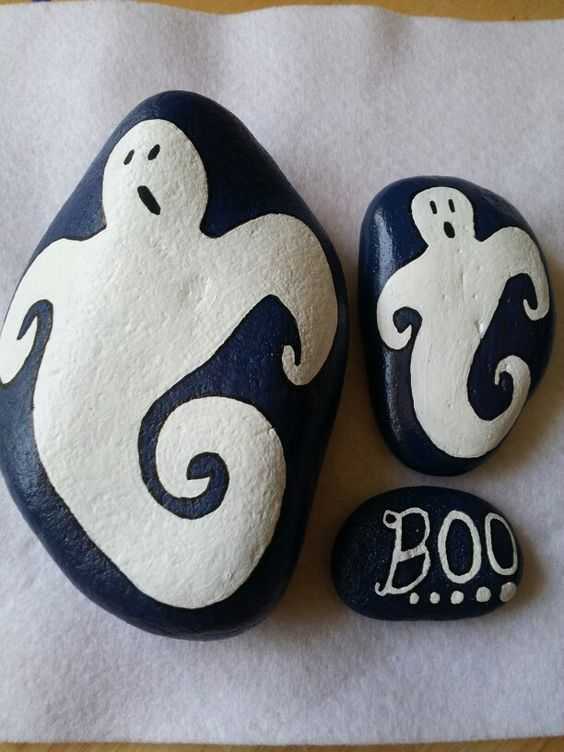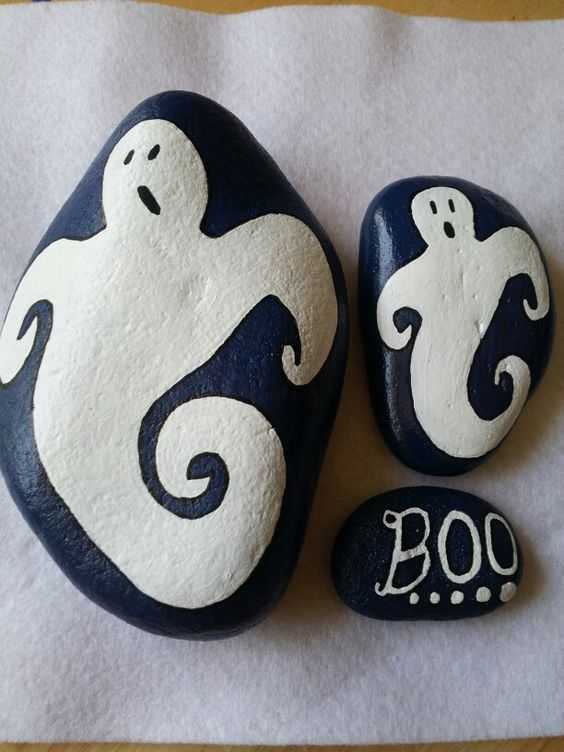 These painted ghost rocks are boootiful.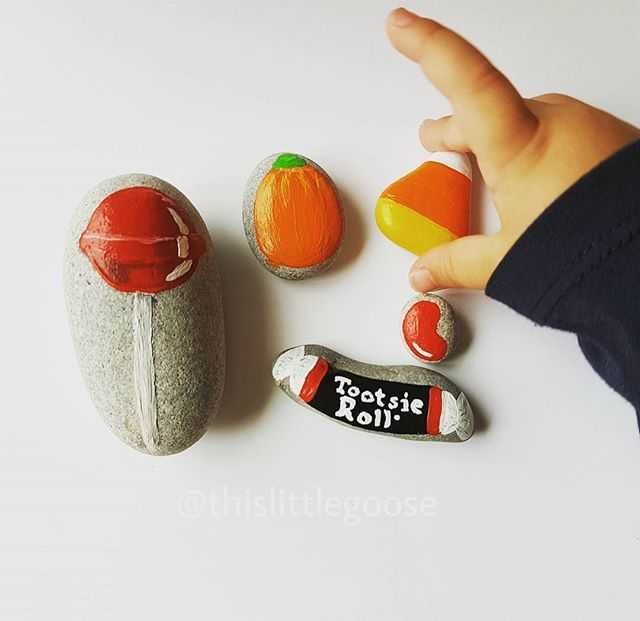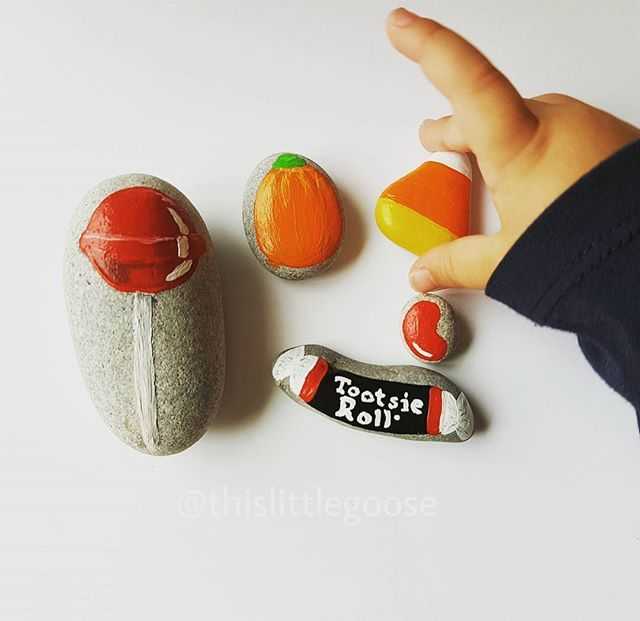 These Halloween candy painted rocks look good enough to eat!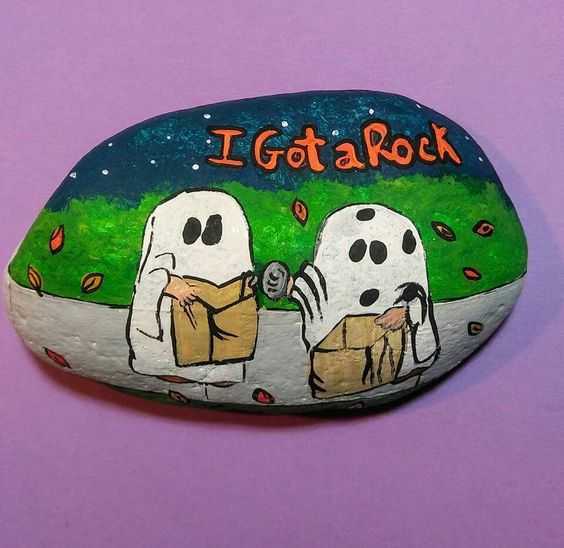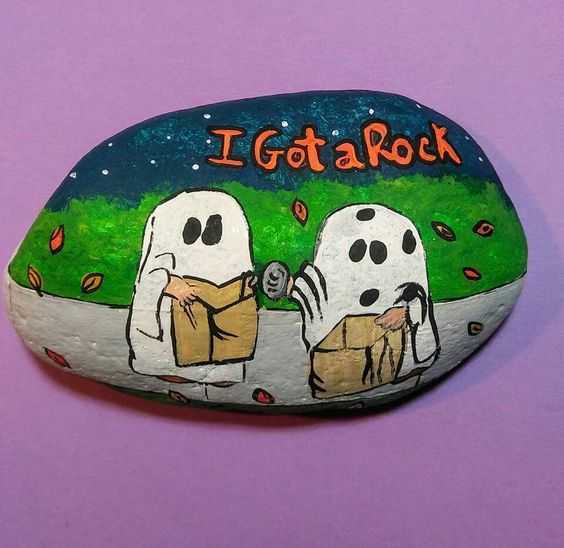 What would be Halloween without Peanuts? Poor Charlie Brown's sad rock moment is portrayed on this actual rock.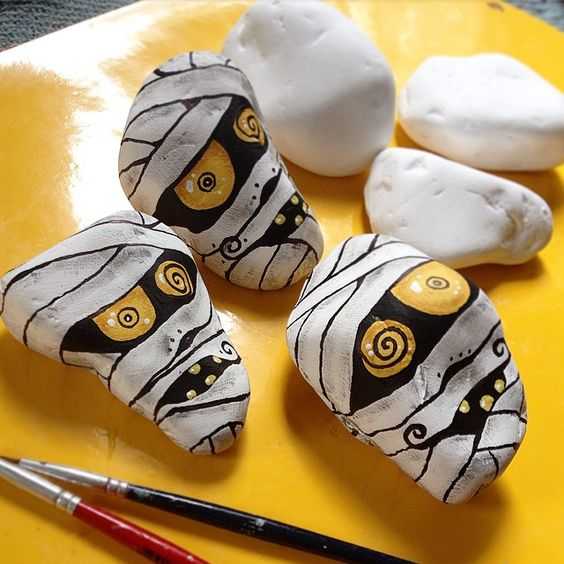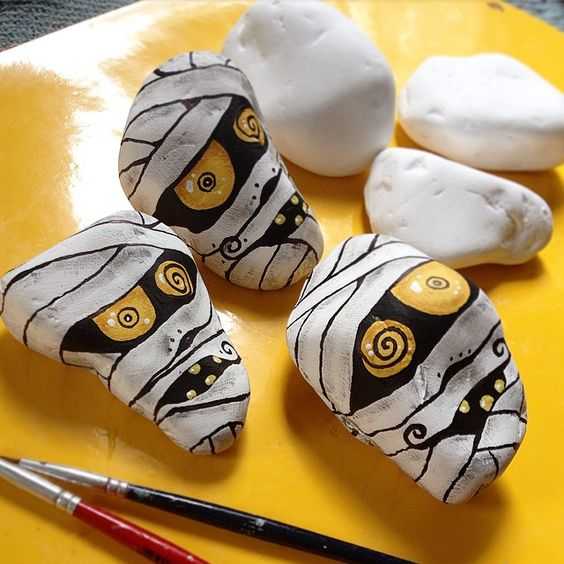 Aren't these mummy painted rocks quite a sight?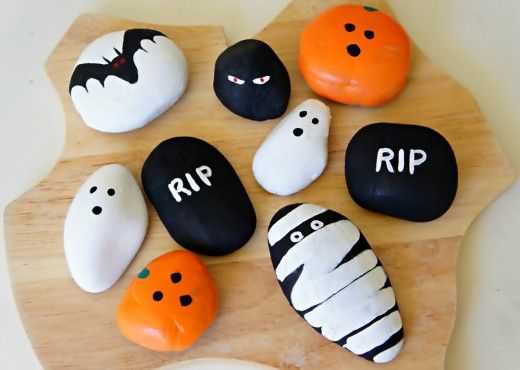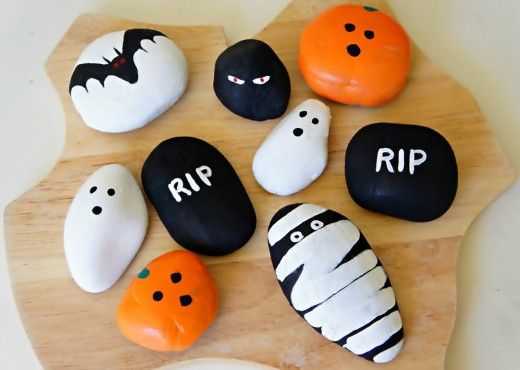 These rocks are creepy but cute! Just perfect for a kid rocking painting activity.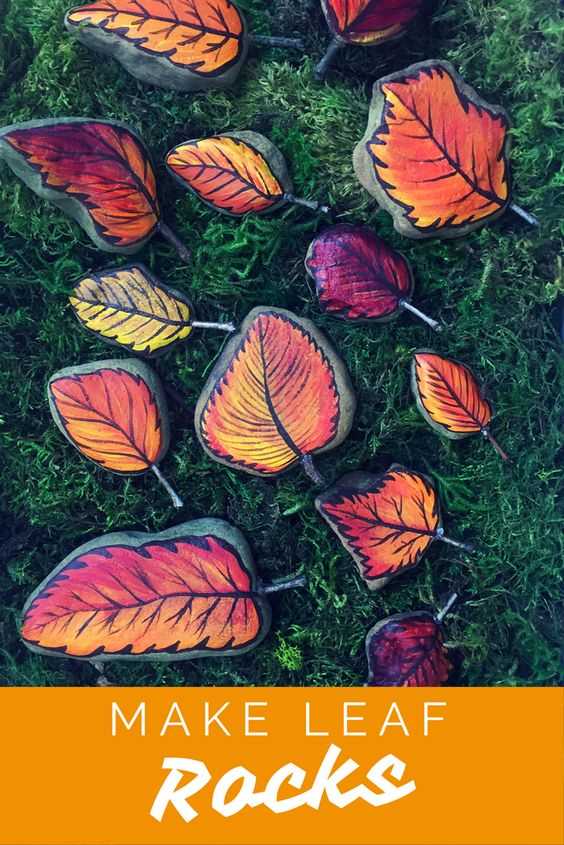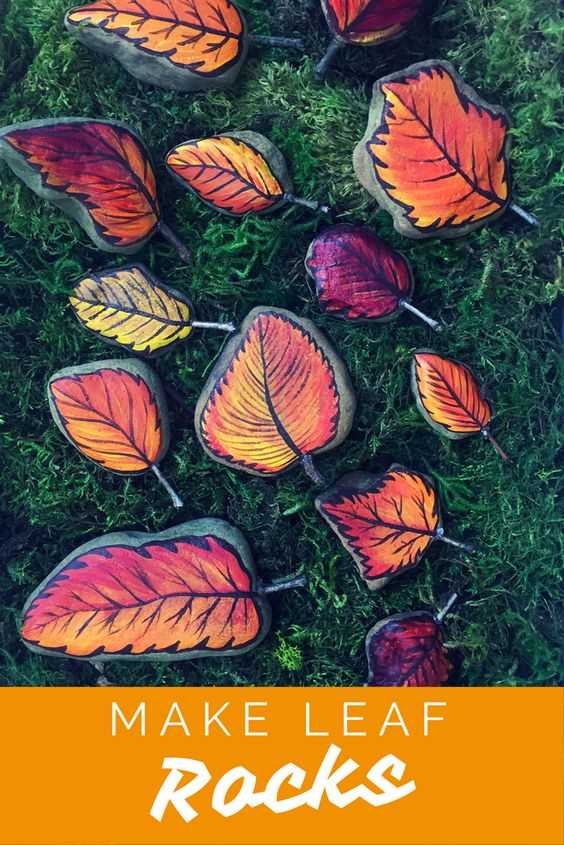 How gorgeous are fall leaves? Even more beautiful on rocks.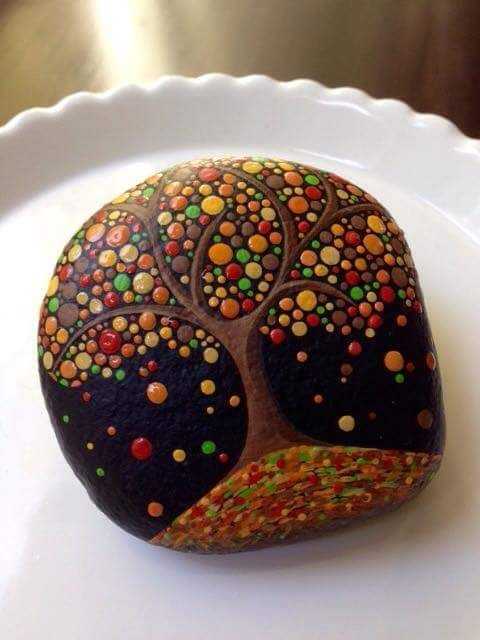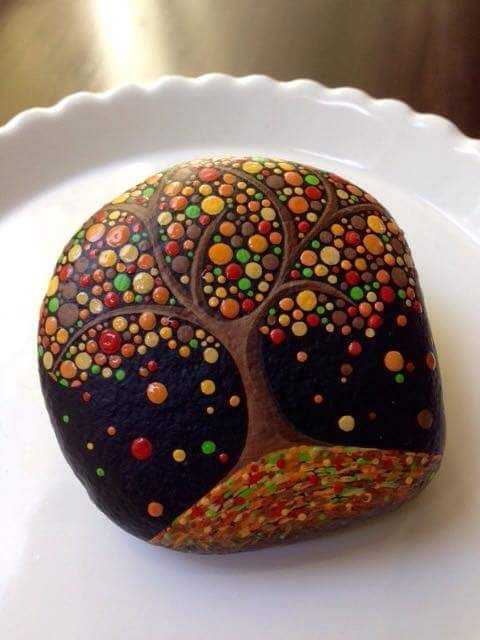 A tree bursting in fall foliage makes a lovely sight on this painted rock.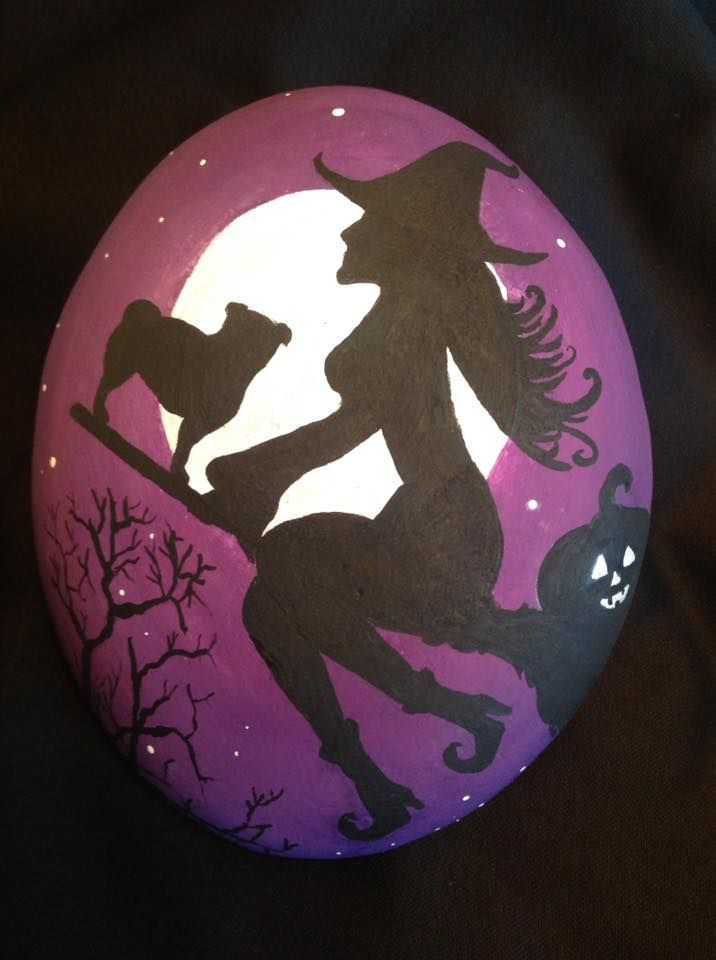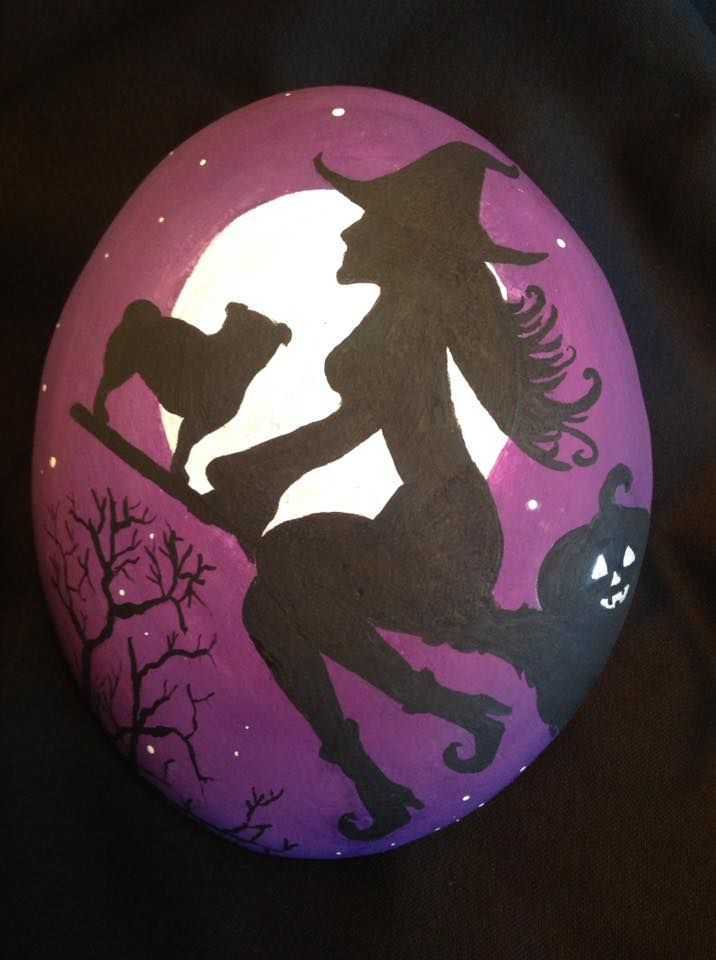 A witch takes flight here on her broom, sailing through the night.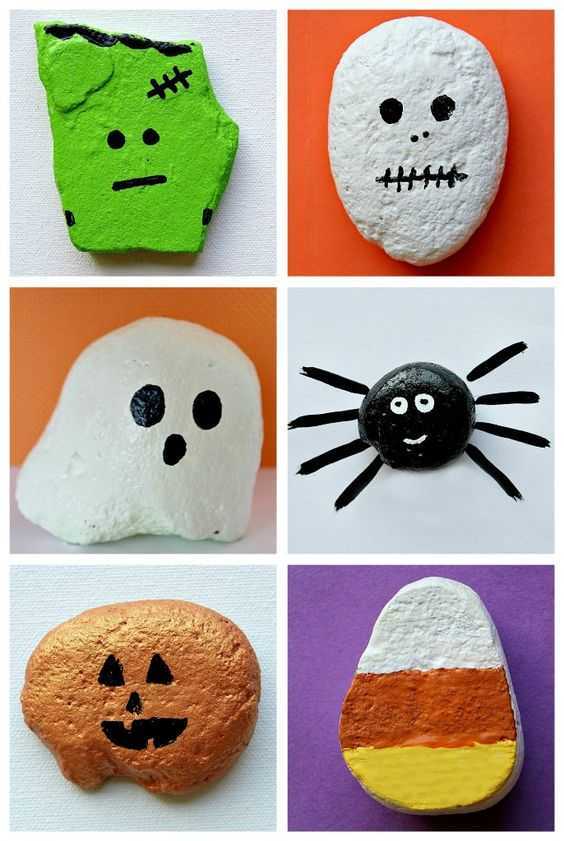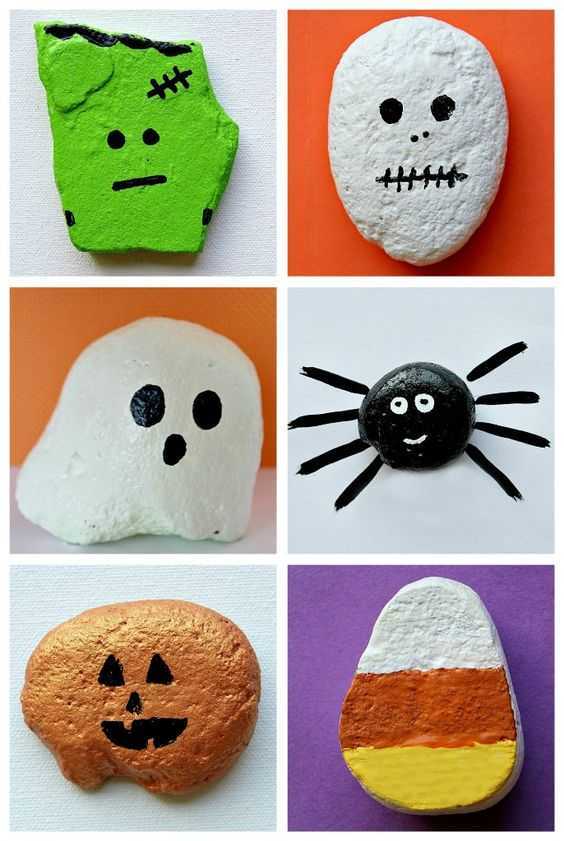 If you want to have some kid-friendly Halloween painted rocks, try these designs.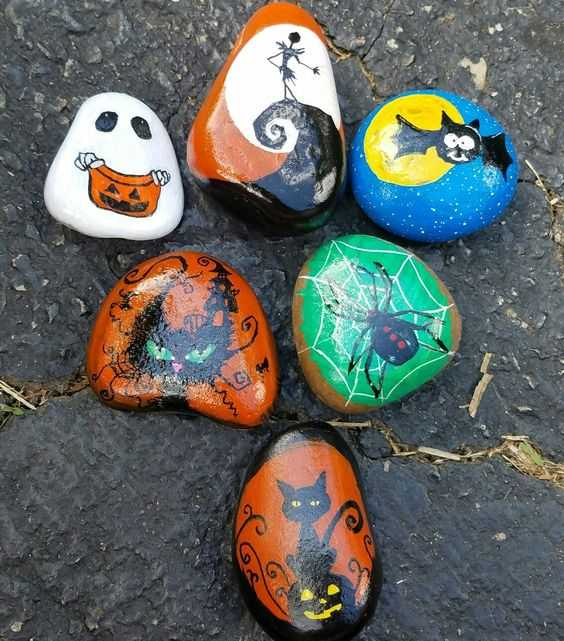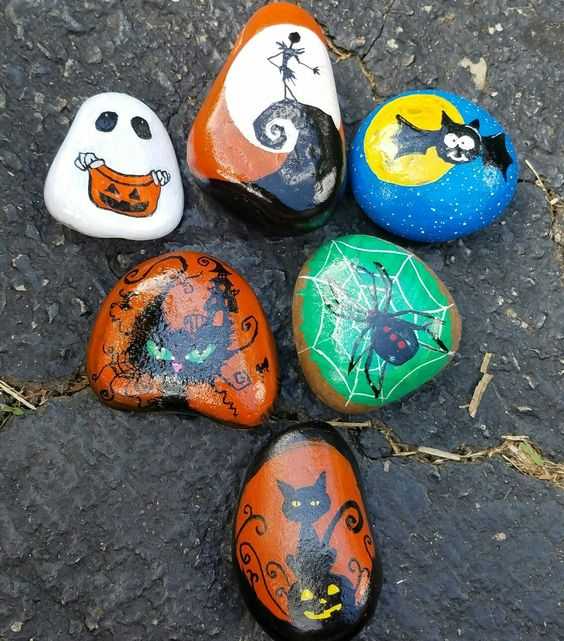 Here's a great selection of Halloween painted rocks with carved pumpkins, bats, spiders and of course, Jack Skellington.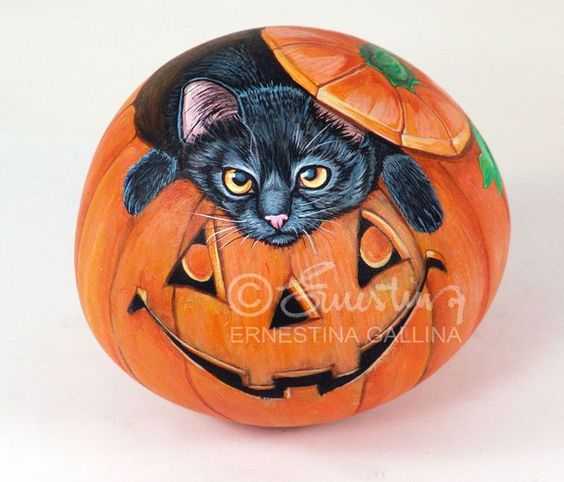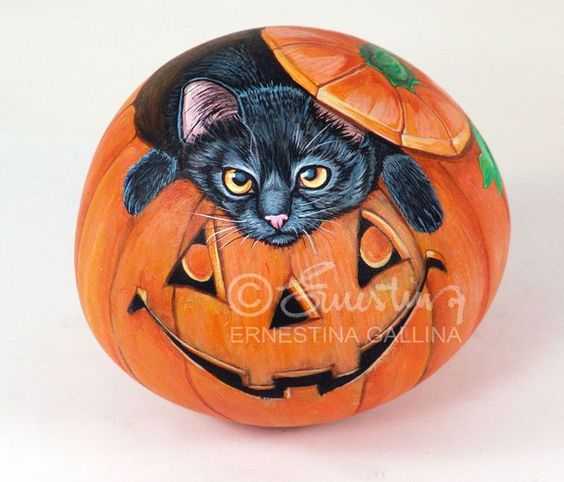 This amazing cat inside a jack-o-lantern is definitely one idea for the experts.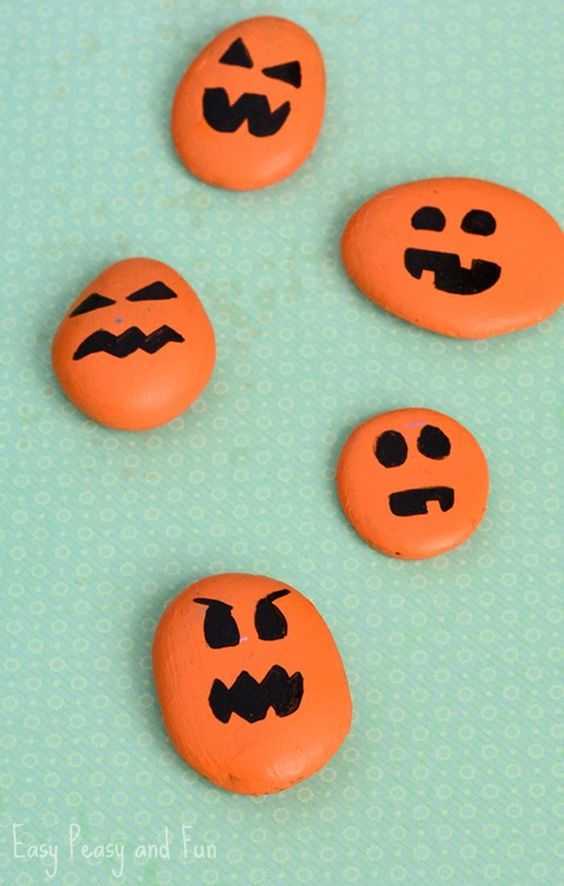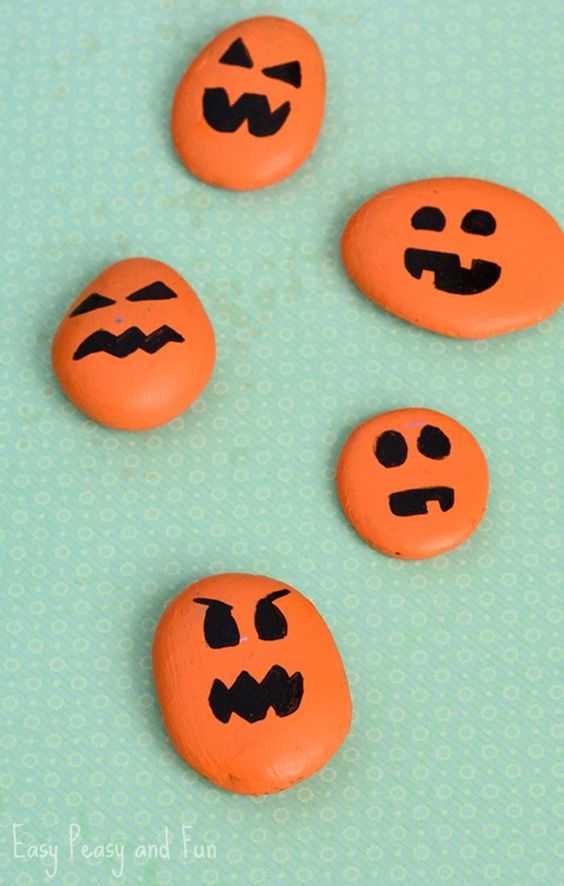 Adorable grumpy pumpkins can be easily made into rocks.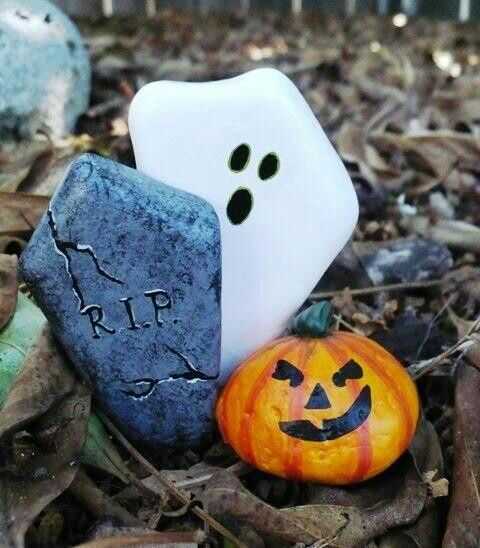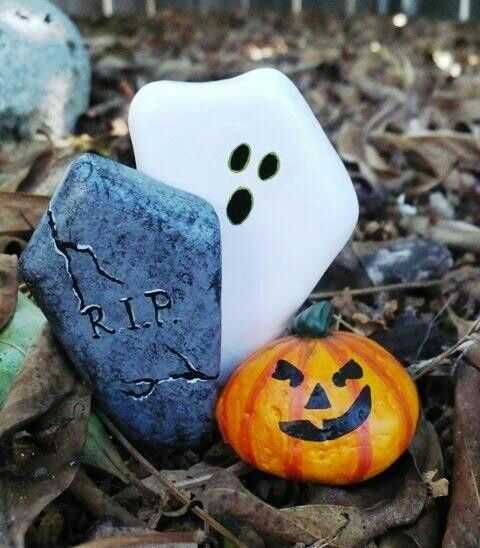 This is perfect for a little rock garden with a Halloween theme.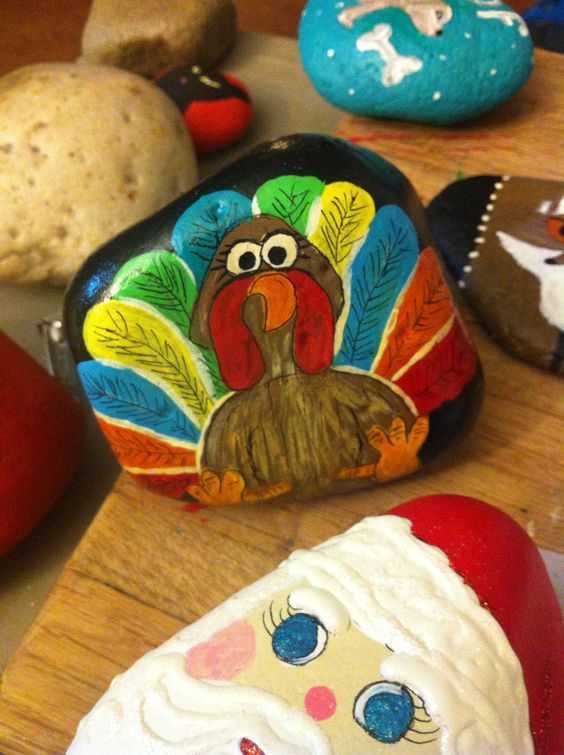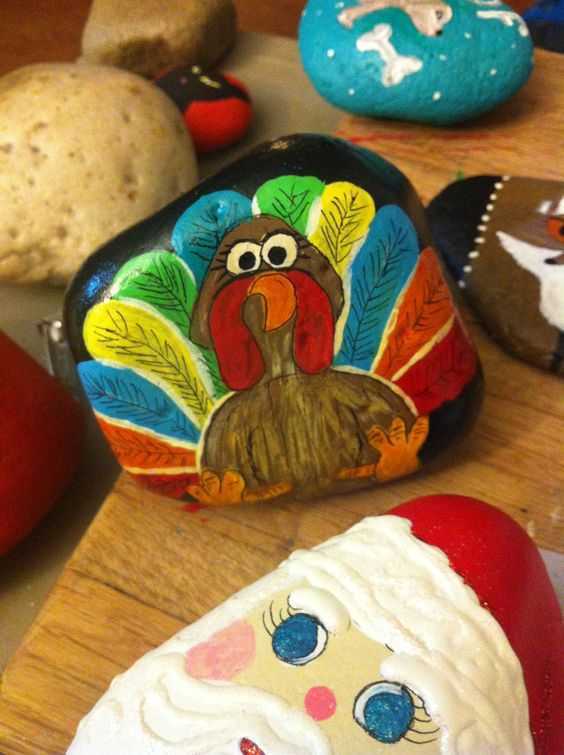 Gobble, gobble, turkey day is almost here! Get ready now with this Thanksgiving painted rock.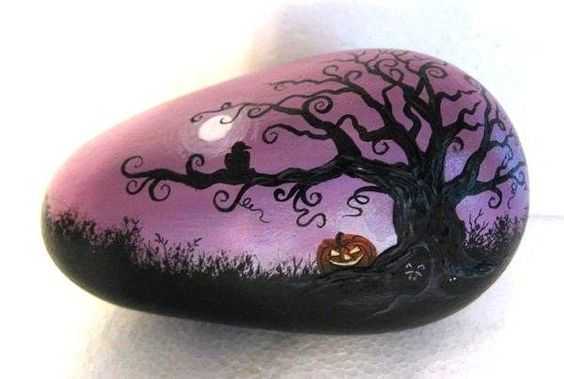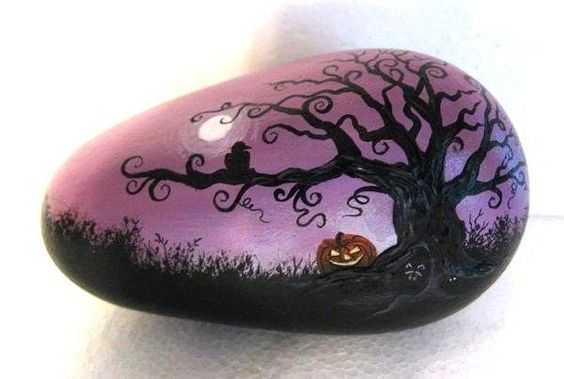 It's a spooky night on this painted rock.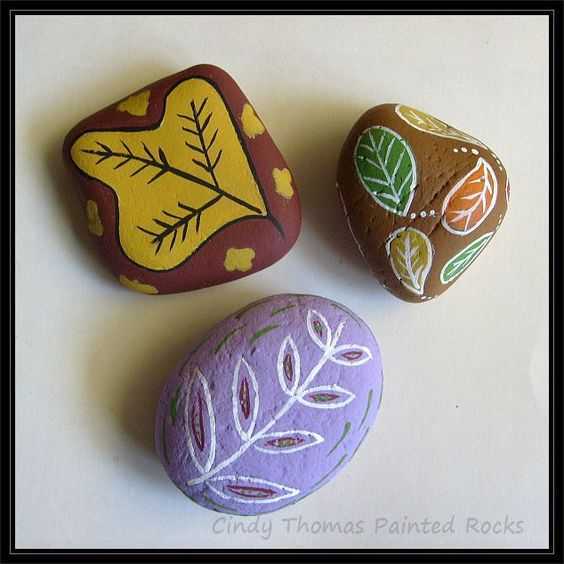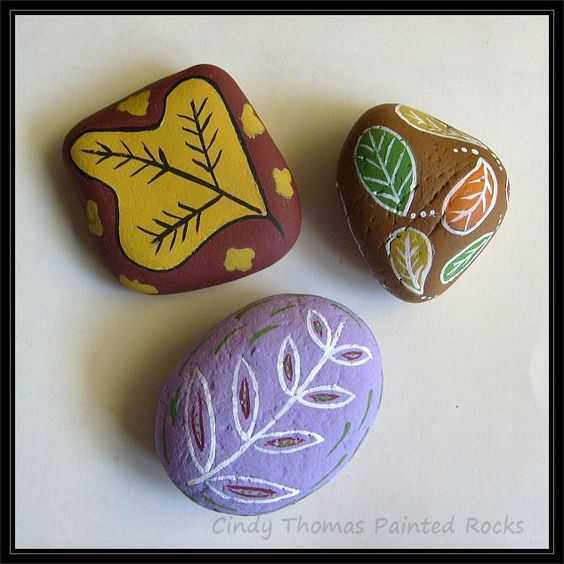 Sometimes all you need for fall painted rocks are just a few painted leaves.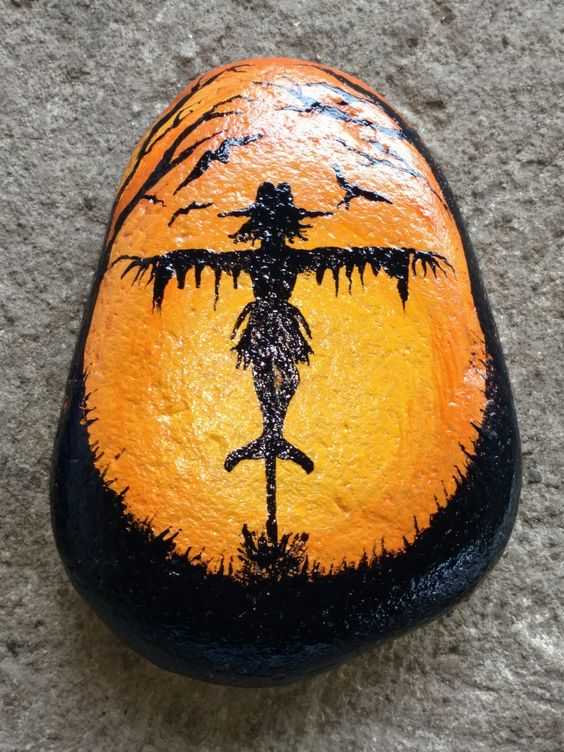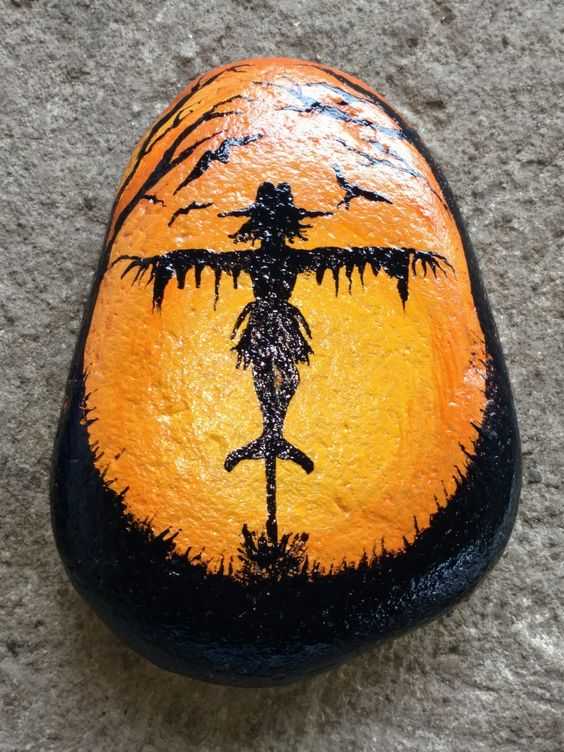 Scarecrows lurk on this creepy Halloween painted rock.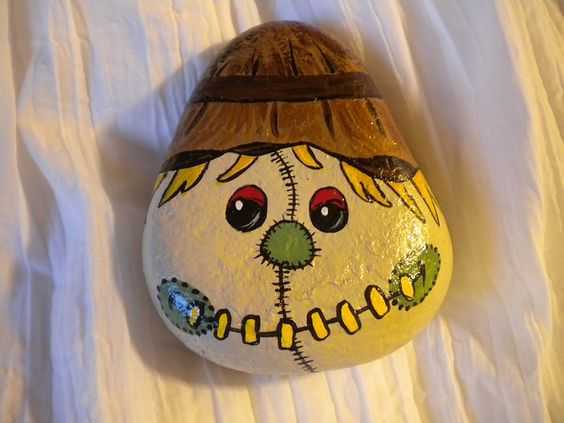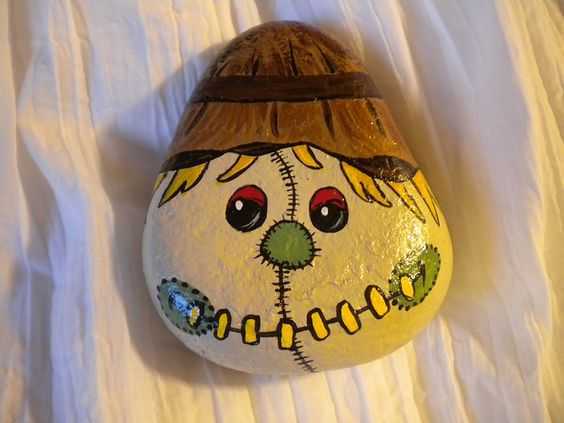 Here's a different take on a rock scarecrow.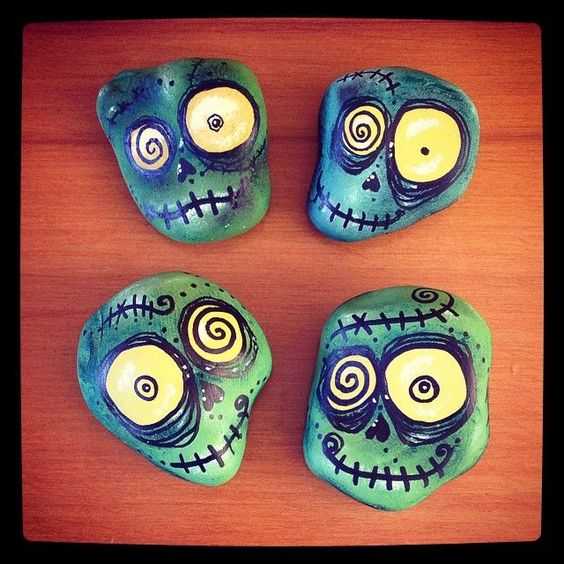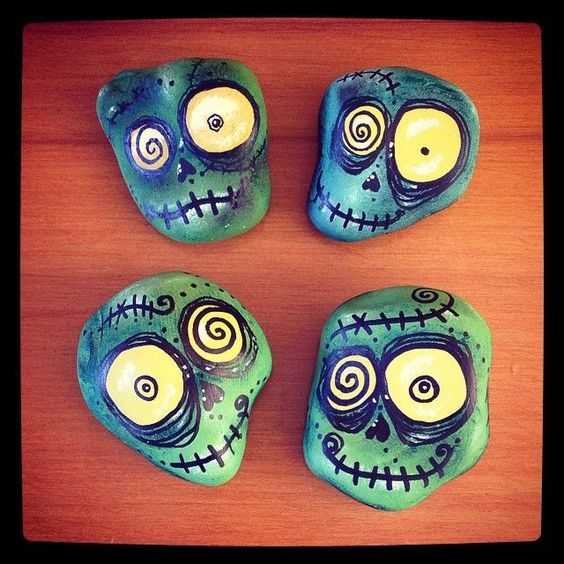 Creepy yet whimsical demons decorate these rocks.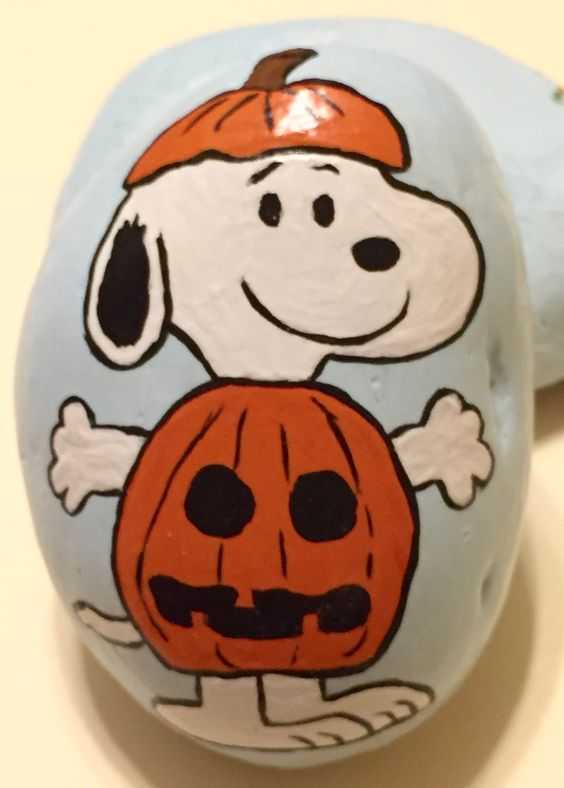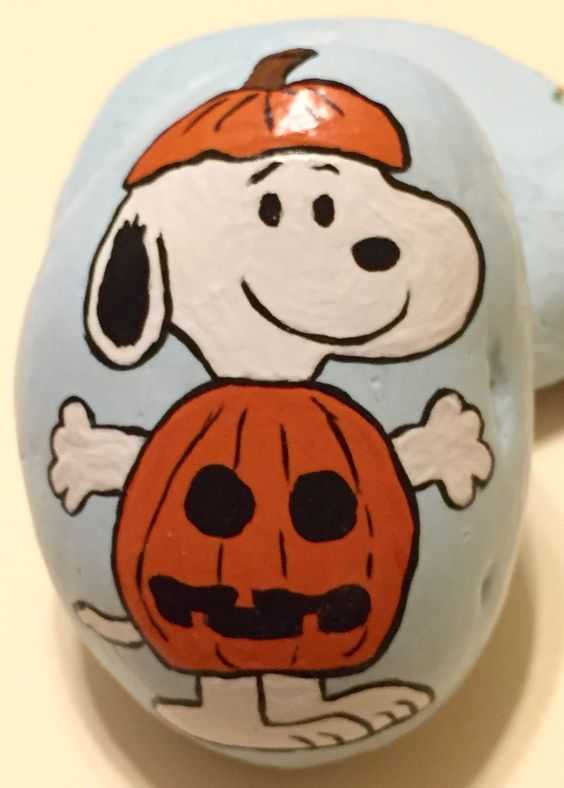 Snoopy has his Halloween costume all ready!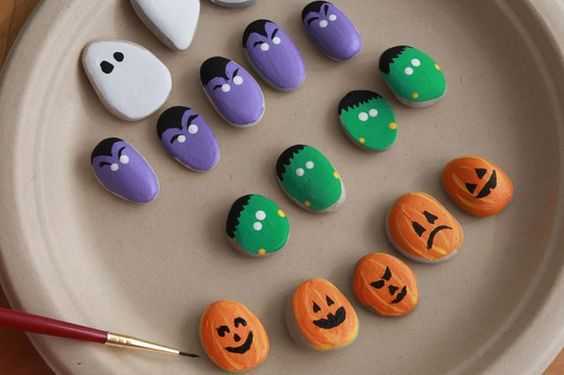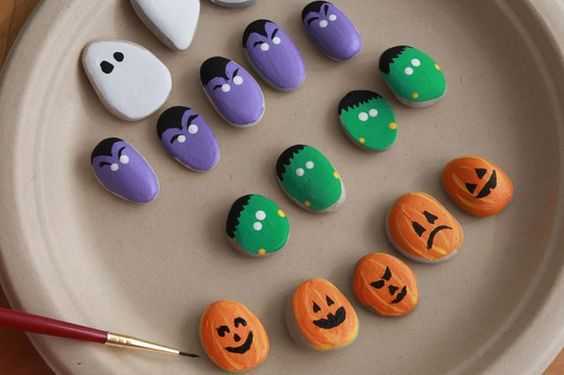 This set of Halloween painted rocks also serves as a Tic Tac Toe game.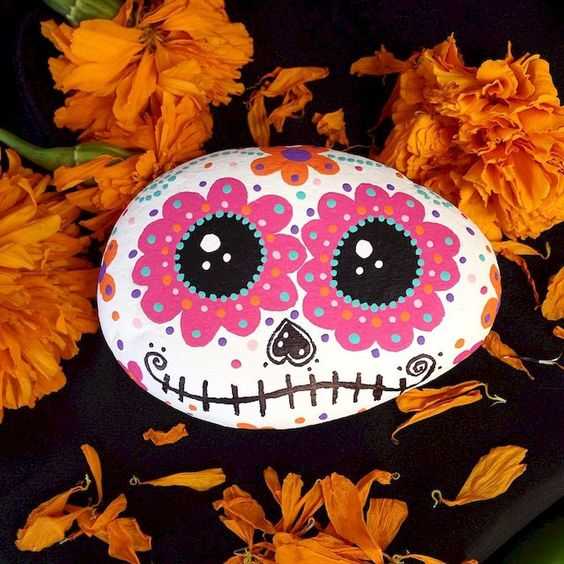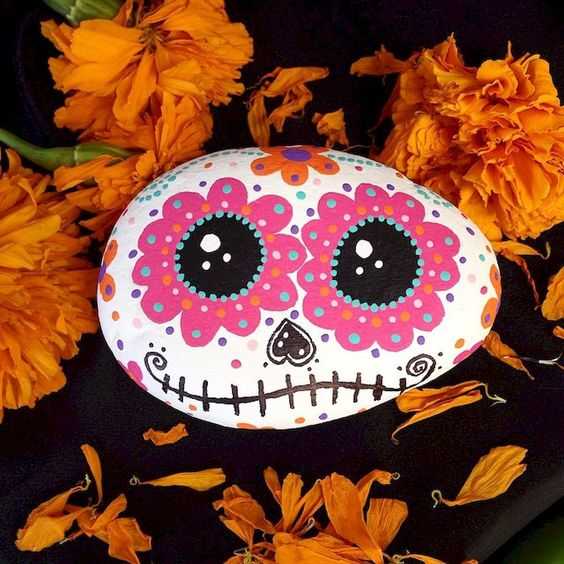 Do you love sugar skulls? Here's a painted sugar skull rock.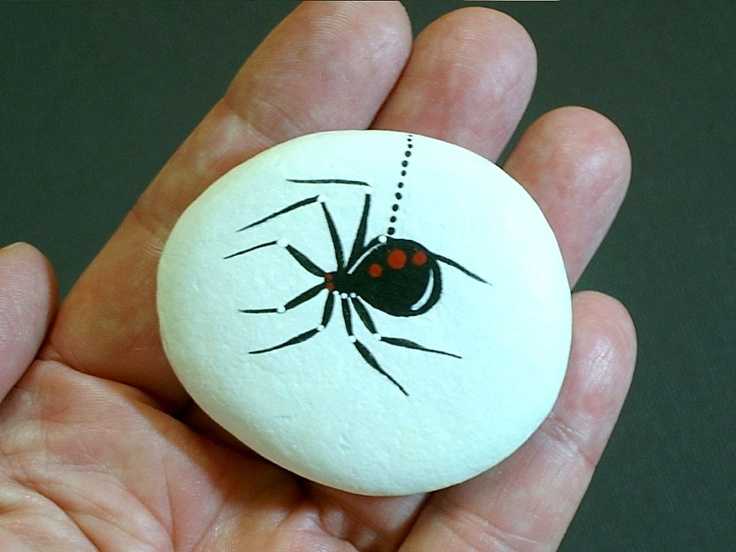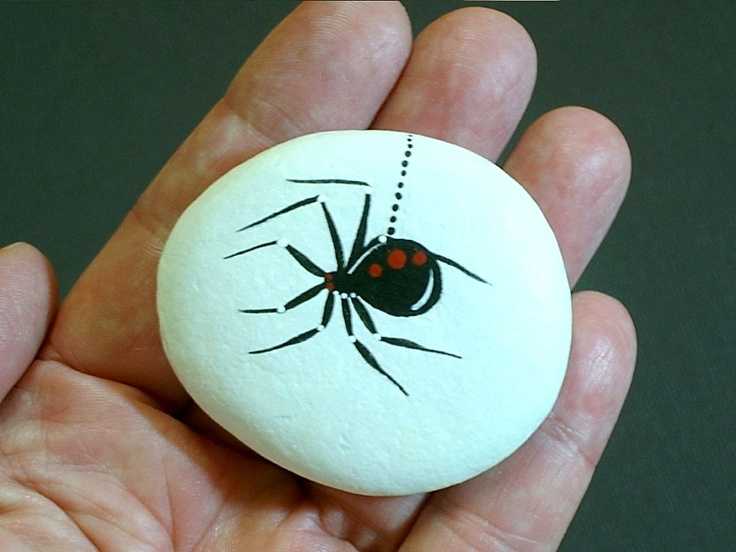 Black widow spiders are certainly scary..luckily this one is just painted.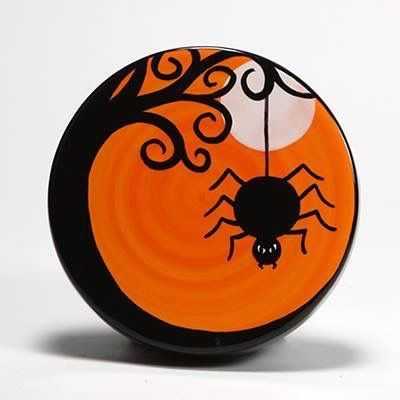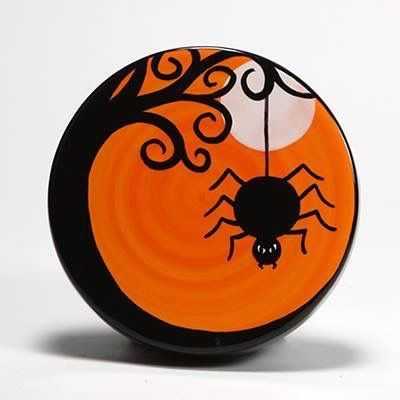 Here's a bit more friendly spider for kids to paint.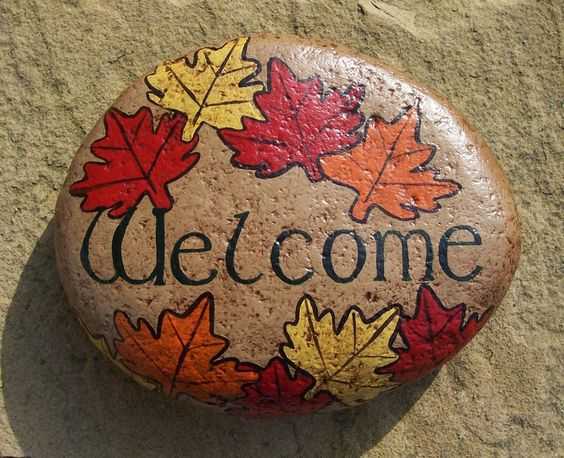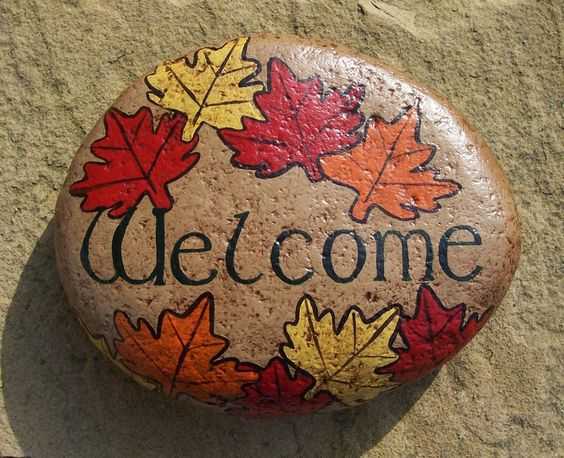 Paint this welcome stone and put it next to your door to greet guests this fall.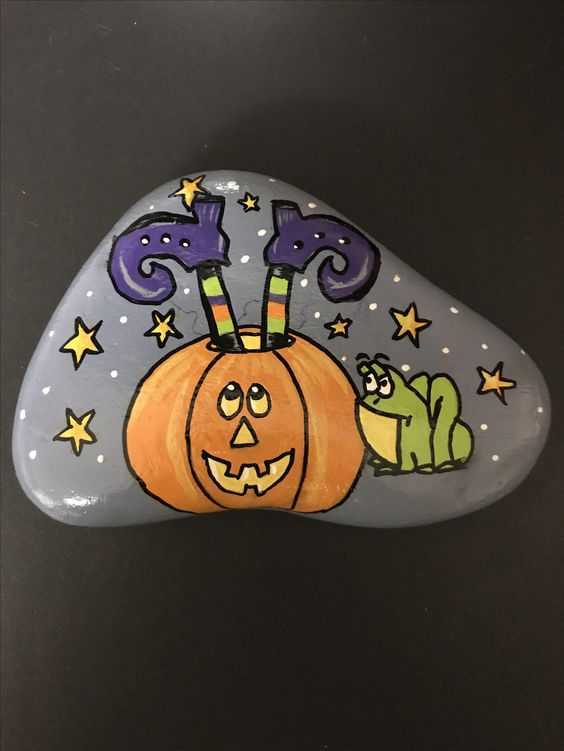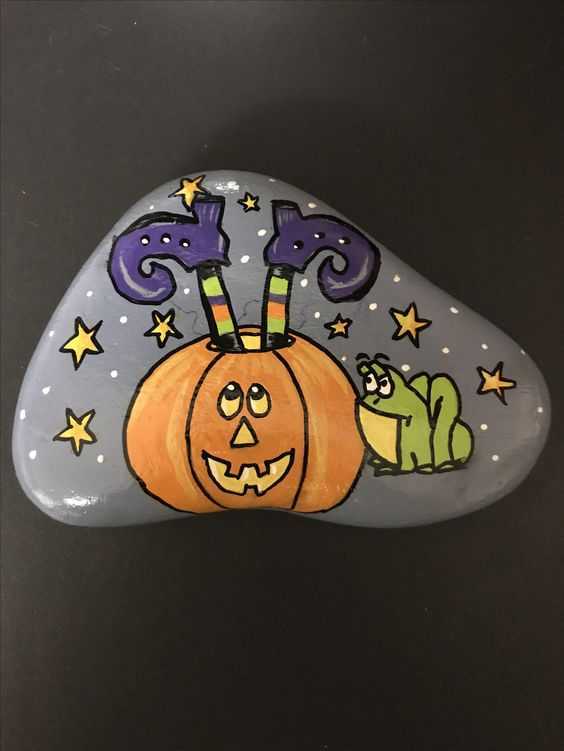 This silly witch seems to be lost in the pumpkin, but it's a cute scene on this Halloween painted rock.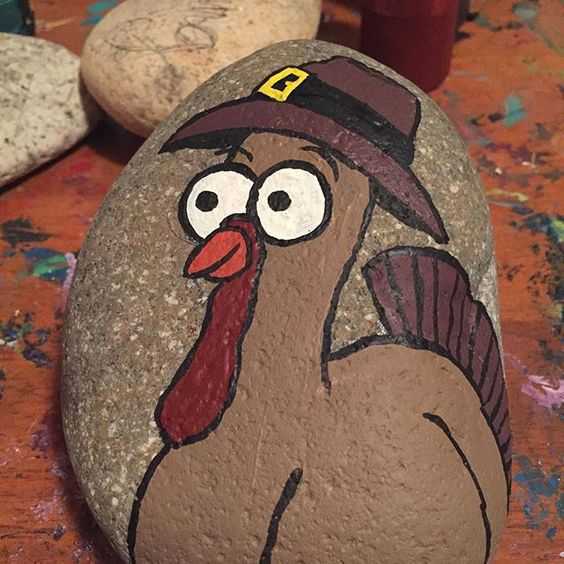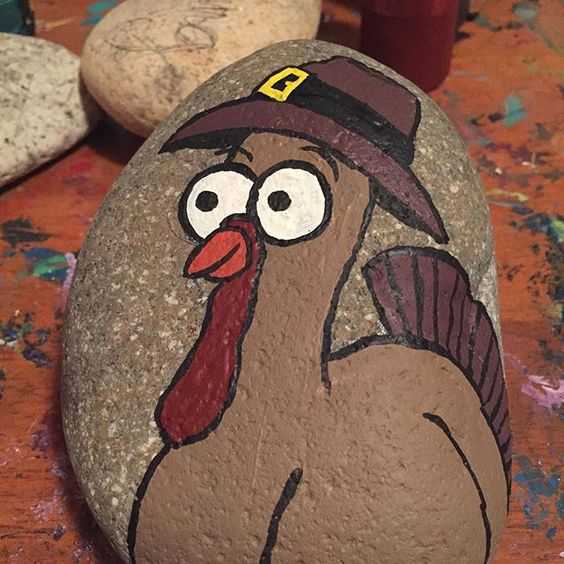 Another turkey day painted rock for kids!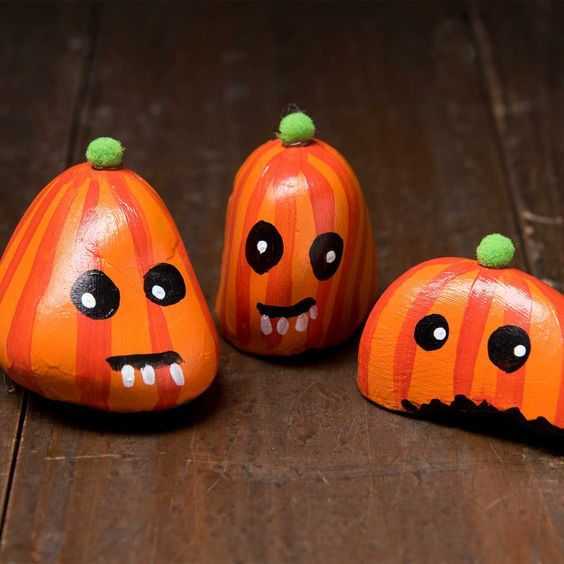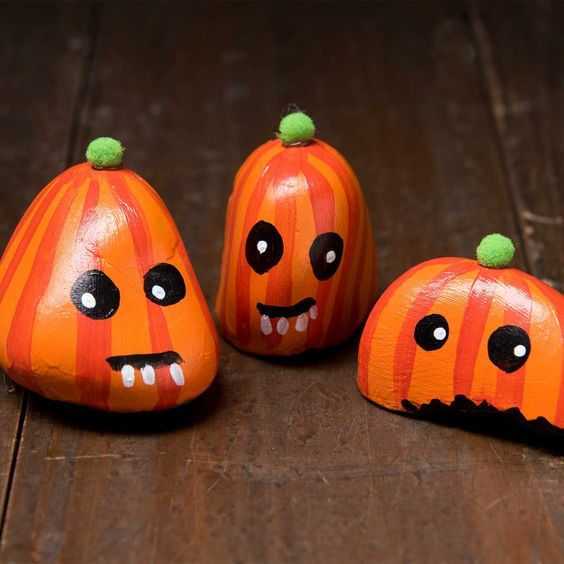 Even the tiniest rocks can be Halloween themed!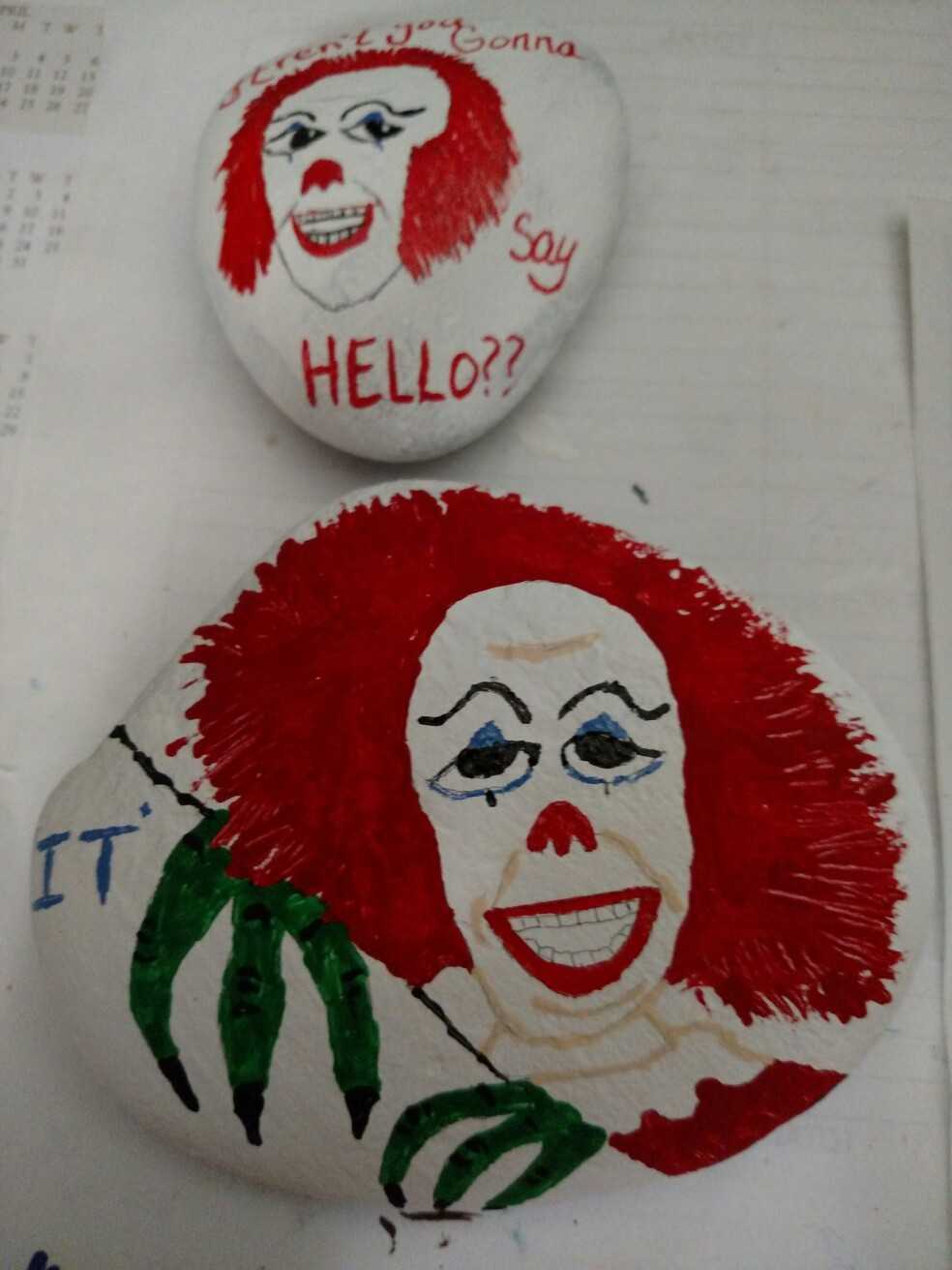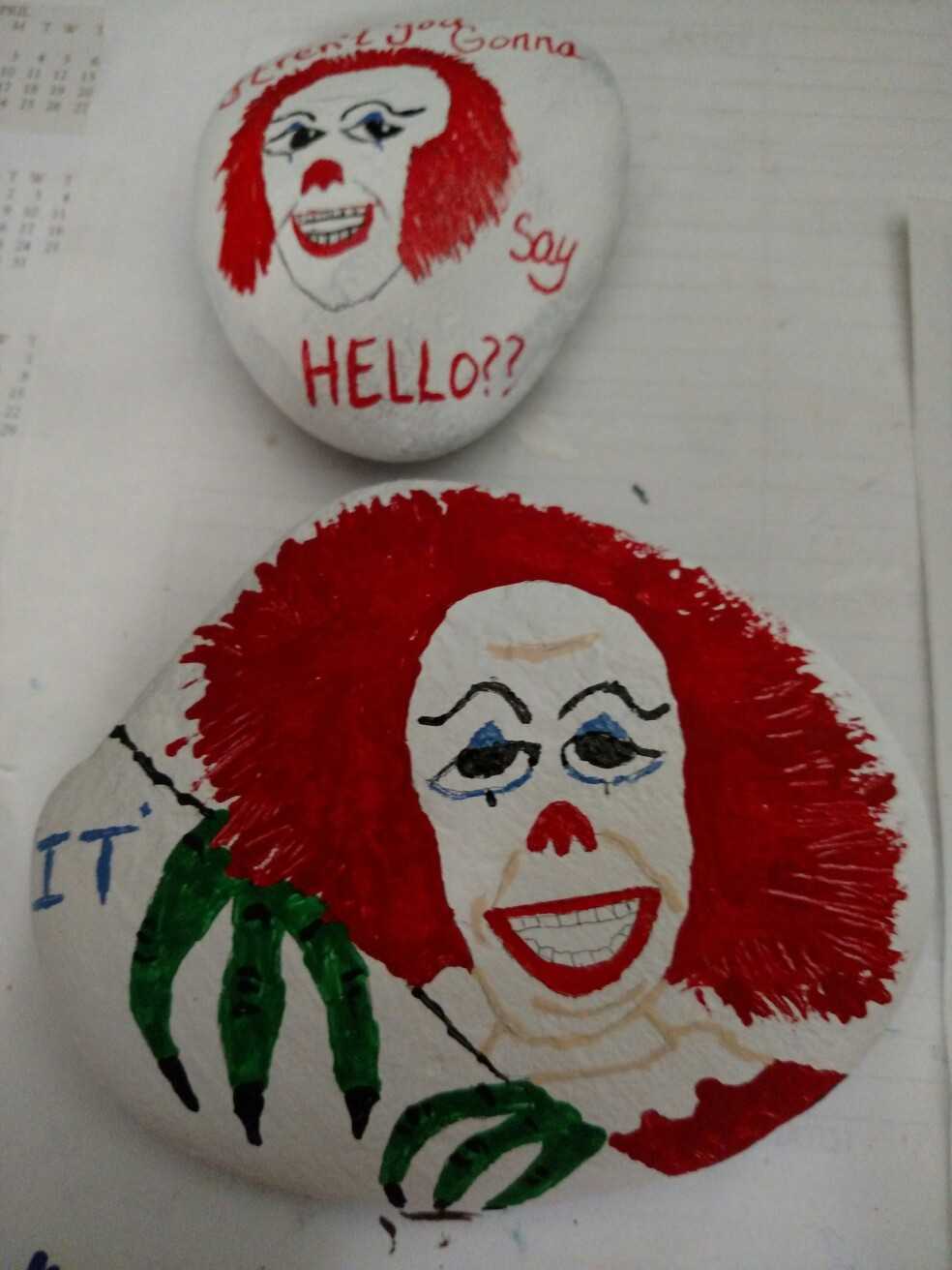 IT's Pennywise doesn't look as scary here on a rock!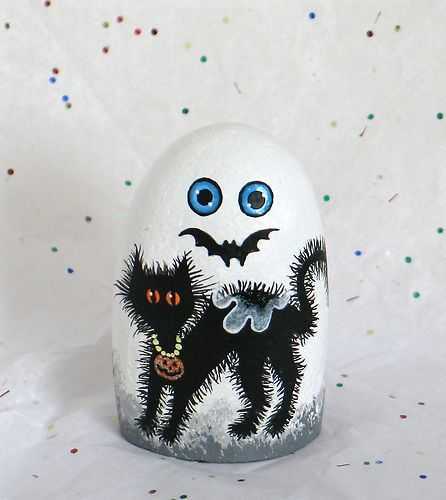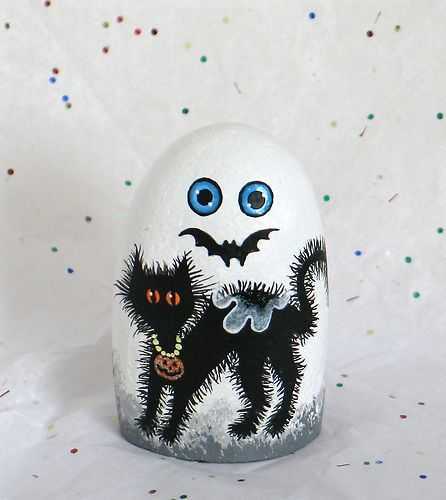 Seems both this ghost and the cat have had a fright!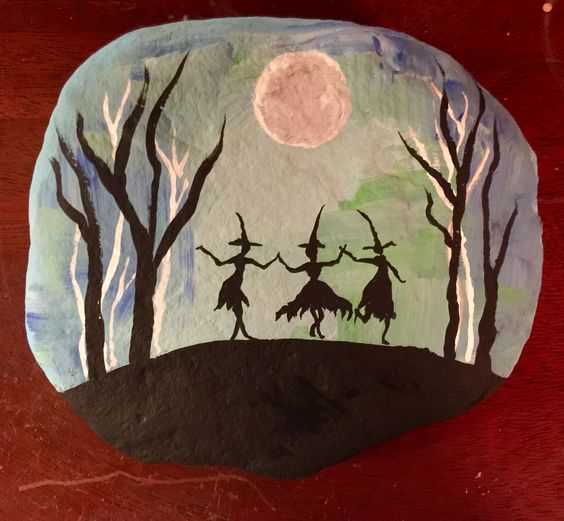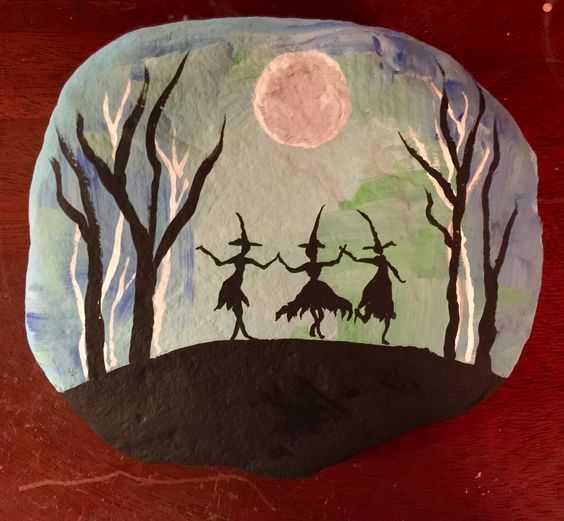 The witches dancing here on this painted rock remind you of Macbeth.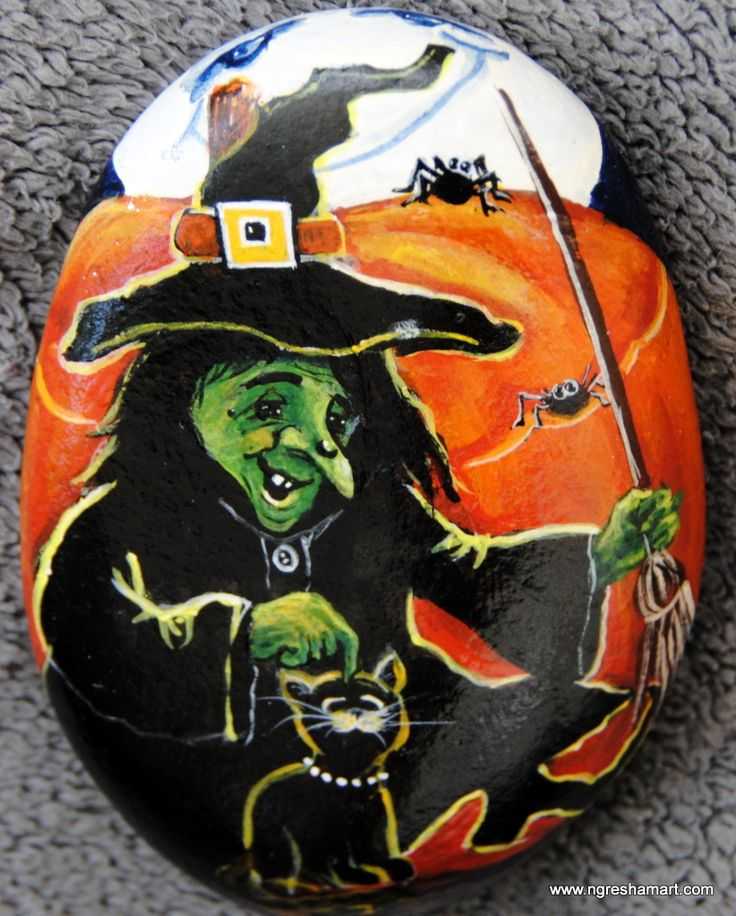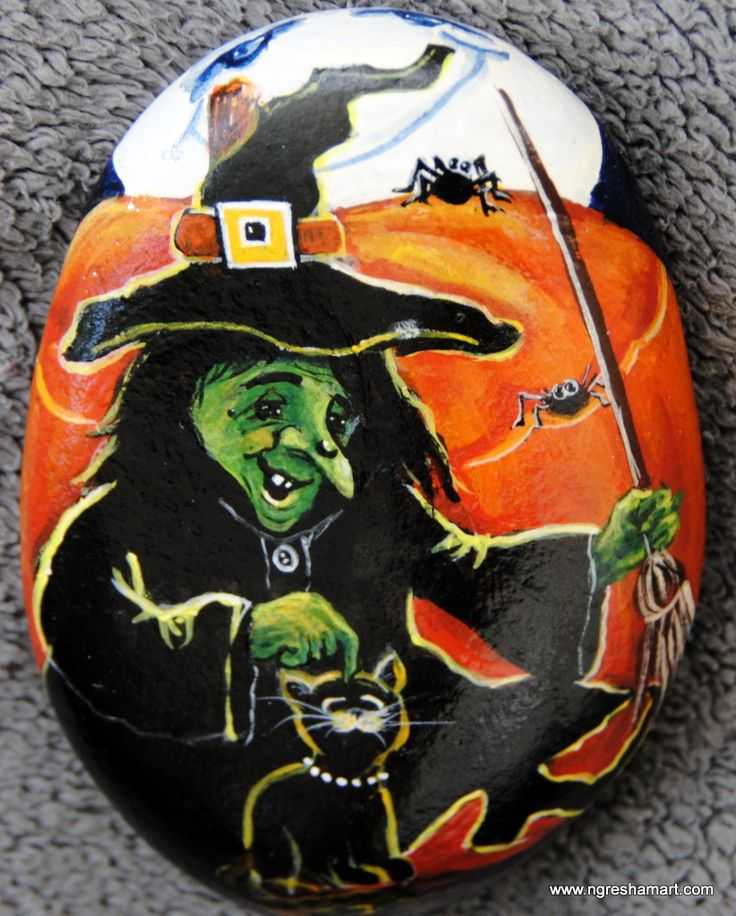 An adorable cat is shown here petted by her beloved witch on this amazing Halloween painted rock.