Amabrush Automatic 10 Second Toothbrush
Auto Amazon Links: No products found.
For those who want a thorough cleaning experience while tooth brushing, Amabrush offers a brand new product which probably revolutionizes the conventional market products. This one is called the Amabrush Automatic 10 Second Toothbrush; it is a mouthpiece which promises a royal oral treatment to your teeth – and that too within or over a 10 seconds time span.
Now the most interesting part of this entire theory is that dentists normally recommend a 120 second time duration for anyone looking to brush his/her teeth. To be honest, I am sure that 99% of us don't even spend 50 seconds with our toothbrush because it seems like one of the most boring morning rituals ever. Especially, if we belong to a working class community; we have to brush our teeth because it has more or less a social obligation to it.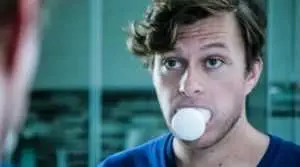 Anyhow, Amabrush Automatic 10 Second Toothbrush maximizes oral hygiene through a handheld product. The "brush" is supposed to be inserted in your mouth for 10 seconds. Afterwards, you need to press the power /start button to let the mouthpiece do its business. Over the 10 second duration, each cleaning unit within the mouthpiece individually spends 10 seconds on the teeth, which is the opposite equivalent of a dentist's recommended 120 sec thing.
Another interesting part about Amabrush Automatic 10 Second Toothbrush is the fact that it comes in one size fits all fitting. The build is basically medical grade silicone, which implies flexibility and customized fitting for men and women who have different teeth shape. During the first day or two, the Amabrush toothbrush may feel like a bit of discomfort, but once the silicone has adjusted to your mouth's layout, you can be sure of getting by without any hitches.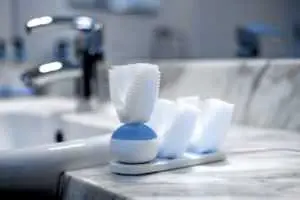 Amabrush Automatic 10 Second Toothbrush does not use any regular market grade toothpaste. In fact, you need to buy toothpaste capsules which come in at around $3 – $4 range. These capsules last for a month or over a month if you are not using the mouthpiece sparingly. The bacteria resistant bristles inside Amabrush ensure highest levels of hygiene over various customizable cleaner settings.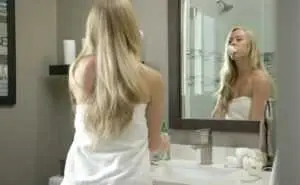 For people, who want to adjust the time duration, can do so by tinkering with the Amabrush smartphone application – i.e. if 10 seconds is not your ideal timeframe. The only downside to this latest invention is that it needs to be replaced after every 2 or 3 months, just as any other regular high priced toothbrush out there.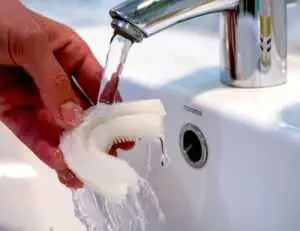 But then again, wouldn't it be fantastic to give your teeth the much deserved care and attention that they always needed? That's a question that only you can answer. For now, let's buy this product and give it a shot, shall we?
TFB Latest Posts
---
---