Bring Out the Musician in You With Artiphon Instrument 1 Device
Prices pulled from the Amazon Product Advertising API on:
Product prices and availability are accurate as of the date/time indicated and are subject to change. Any price and availability information displayed on [relevant Amazon Site(s), as applicable] at the time of purchase will apply to the purchase of this product.
Artiphon Instrument 1 is a blend of innovation and latest tech gadgets for music heads all over the world. The developers took off from Kickstarter in 2015; they ended up pledging $1,319,672, which was way over the threshold and they delivered as promised. It's a state-of-the art multi tool musical instrument, the likes of which you haven't seen before anywhere. Read on…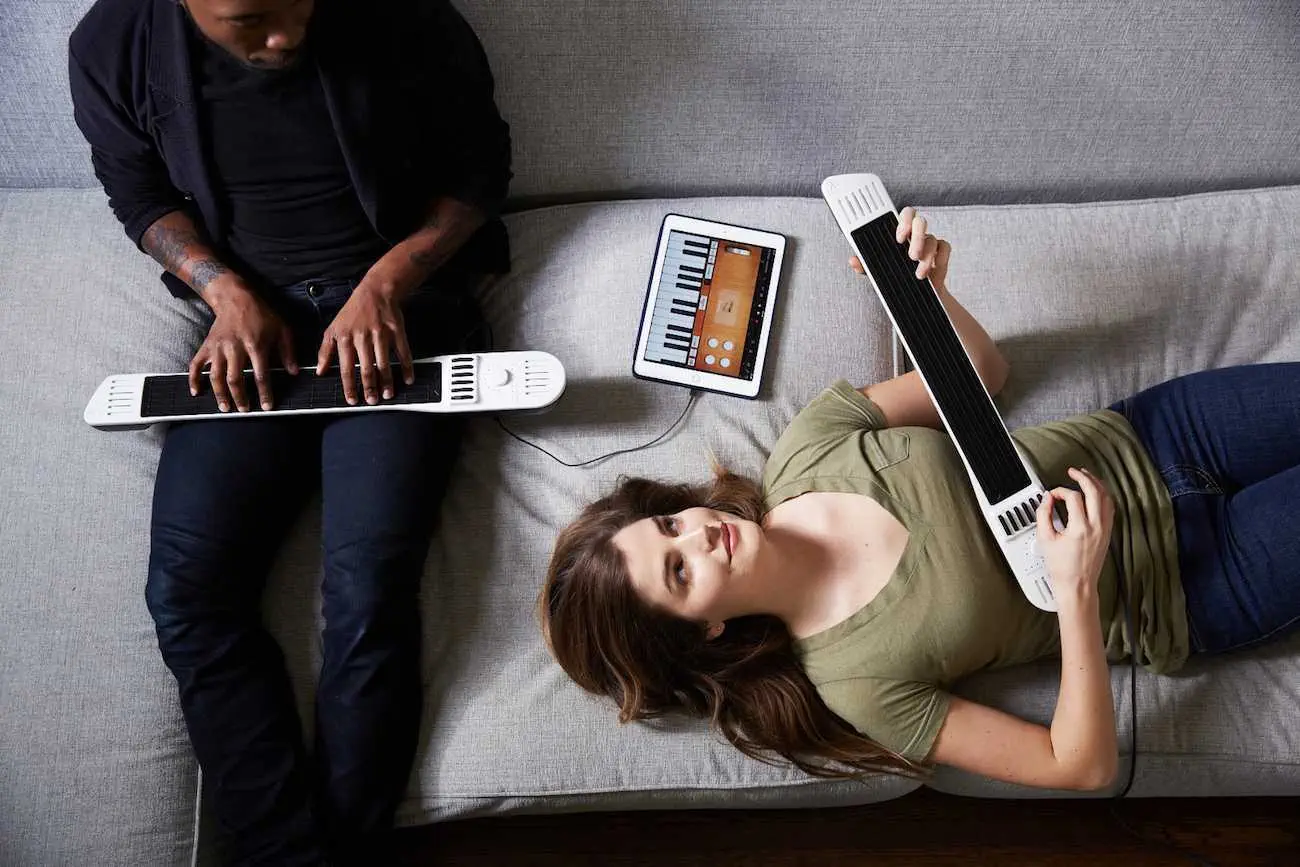 Artiphon Instrument 1 in a Nutshell
To be honest, the metaphorical "nutshell" is a little too small for me to explain Artiphon Instrument 1. On the outside, this is a rectangular musical device (23.5 Inch Long) with a slightly oblong end at one side. You will see a barrage of guitar like strings on the neck, while the oblong side will have a circular dial and a couple of horizontal buttons next to it.
At the same time, this device might deceive you into assuming that you are in for a cheap synth; the kind of stuff that's already been explored, invented and retailed high n' low in the online market. However, Artiphon Instrument 1 is not like the predecessor devices in musical instruments industry. It is a music creation device that powerfully integrates multiple instruments' sounds through the convenience of touch based interface.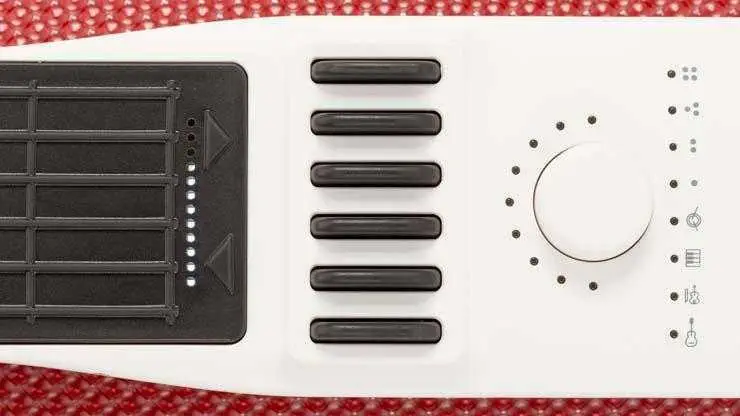 Still don't get it? How about you watch a couple of intro videos at YouTube or Artiphon Instrument 1's official Kickstarter page. As a matter of fact, this is already a fully developed release, so there are official Amazon retailers too. You can visit the online store or the official company web-store for any, or additional, details.
Moving forward . . .
Artiphon Instrument 1 – Jingle Bells All the Way
You start off with Artiphon Instrument 1 through a synched connection with your smartphone, iPhone or laptop. One cable goes in the computer, while you hold the Artiphon Instrument 1 in your hands. Now you can easily select different musical instruments, such as Guitar, Violin and a Piano etc. Within each instrument category, there are various sound effect segmentations. They all vary in quality and interpretation of overall music.
The Ambidextrous Guitarist: Let's say you want to play a Guitar. You can do that by selecting the Guitar mode from Artiphon Instrument 1 computer program interface, or directly from the dial at the oblong side of the device. Afterwards, strum over the six touch and pressure sensitive "strings" to hear the sound from the on board speaker.
Sounds simple, doesn't it? Yes, it does, but these skinny buttons and touch strings can be tuned to take it to the next level. Now, don't assume that just because it is all digital music, you can set everything up in auto mode. On the contrary, you're going to have to be pretty dedicated and original to pull off some sick tunes.
Learn to play Artiphon Instrument 1 through practice like any other musical instrument. That's how I would best sum it all up for first time buyers.
Available in Sexy Hardwood Finishing: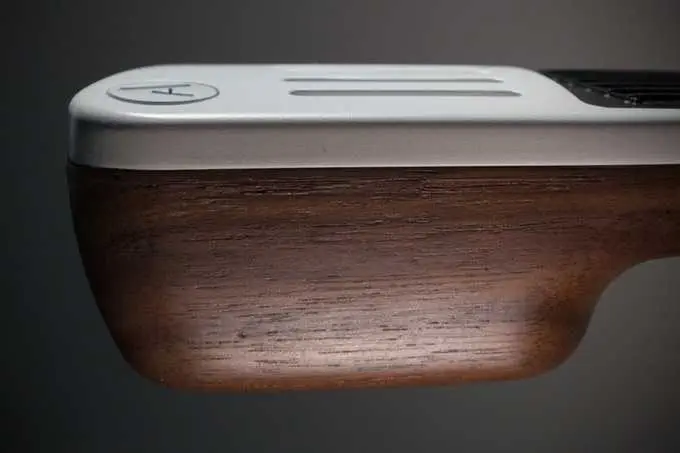 Artiphon Instrument 1 is not a cheap plastic reincarnation of a digital music instrument. The company spent a long time to help introduce a worthwhile product to the market. Instrument 1 feels solid, it weighs like a decent or moderate sized guitar/ piano, and should be treated with respect. The traditional design has a solid plastic bottom, but the limited time edition as a Hardwood finishing.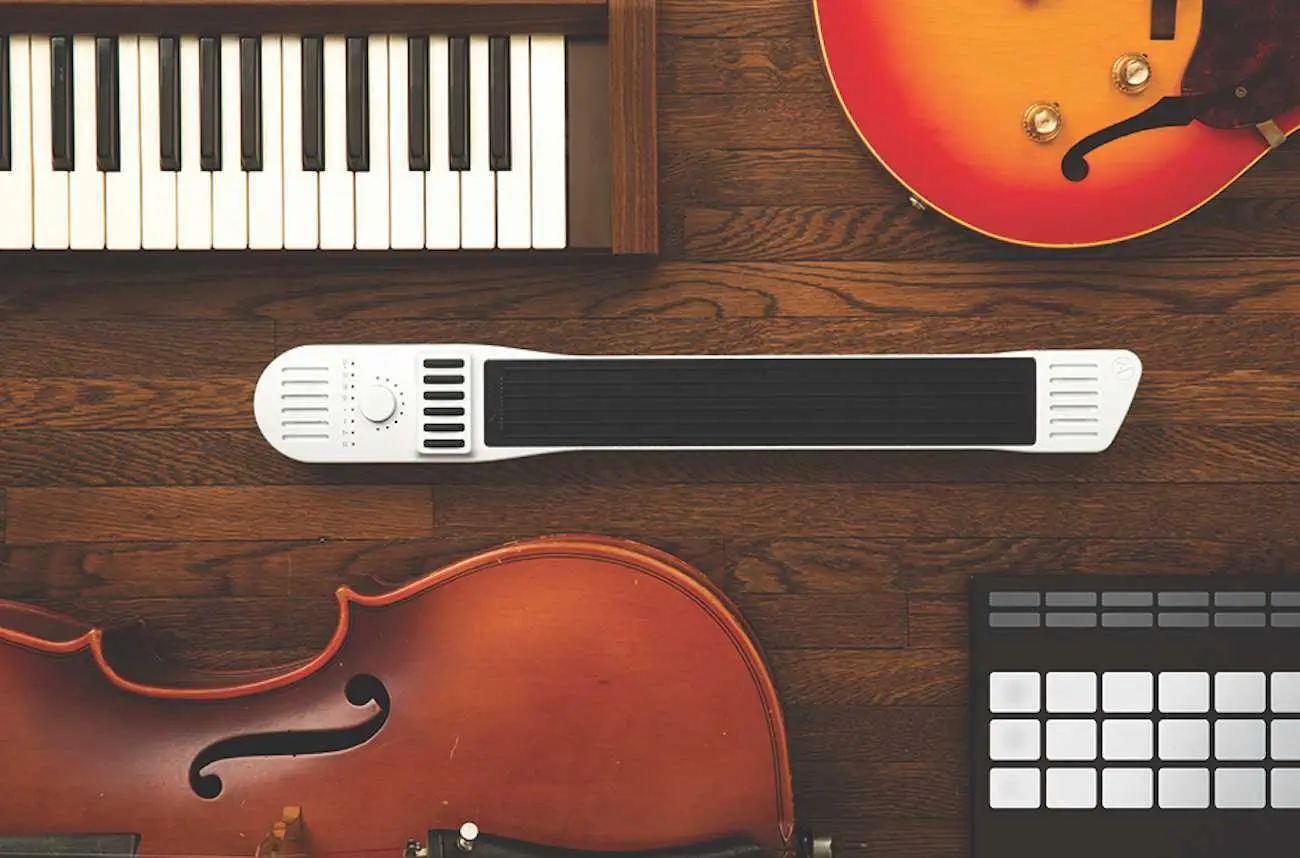 Initially, the Hardwood back version was reserved for prime backers at Artiphon Instrument 1 Kickstarter page. You can probably get it upon request at the official company website, or through their dedicated helpline. Make sure you tell them that you need the 'Nashville Edition', and they'll happily comply.
Taking it One Level Up through the Official Artiphon Instrument 1 App!
This is where you tweak the sound to take it to the next level. If you have composed something on another device, or entirely with the help of Artiphon Instrument 1, you can enhance the result through the Artiphon Instrument 1 app.
The instrument basically offers a full wide support and understanding of MIDI software. If any piece of music is in MIDI format, or in the same "language" as Artiphon Instrument 1 is based on, things can get groovy in no time. It implies that you can install FL Studio, Vaporware, or any number of MIDI programs to further perfect the results of your creation on this device.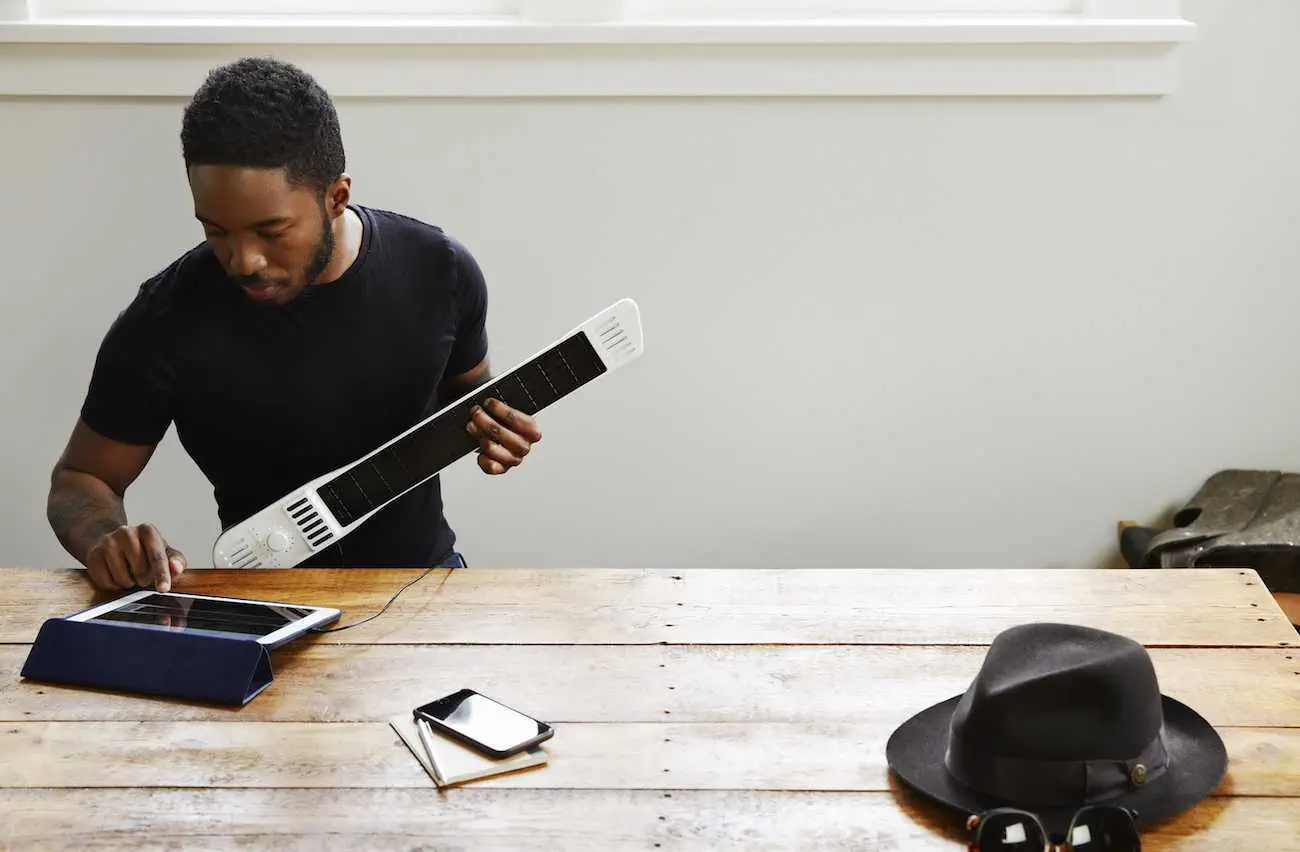 To conclude it all in a "nutshell", Artiphon Instrument 1 is where you can humbly brag about your original music playing skills. You can be creative as much as possible. Else, you can stick to the sound of a classic vintage violin and recreate Beethoven in a never-before-seen or heard manner. Go ahead and give it a shot today!
TFB Latest Posts
---
---