Get R2-Q5 Sphero App Enabled Droid to Explore the Dark Side
R2-Q5 App-Enabled Droid
Lets your child guide R2-Q5 around your home with a compatible Apple iOS or Android smartphone or tablet.

The beeps and boops come right from R2-Q5 itself.

R2-Q5s signature front and rear lights are fully functional.

Add a wide range of remote-control functions to your machine.
Prices pulled from the Amazon Product Advertising API on:
Product prices and availability are accurate as of the date/time indicated and are subject to change. Any price and availability information displayed on [relevant Amazon Site(s), as applicable] at the time of purchase will apply to the purchase of this product.
The force is strong with Star Wars products…but this STEM toy is something special, perfect for little and big Jedis. Made by Sphero, manufacturers of connected toys, it's a robot, but not just any robot. Meet R2-Q5, the R2 series astromech droid that first appeared in The Return of the Jedi film.
You can control R2-Q5 with your smartphone or enjoy his other actions. Since he looks like R2-D2 a bit you may think that's he's a good droid, but he worked for the Imperial, he's basically his evil twin.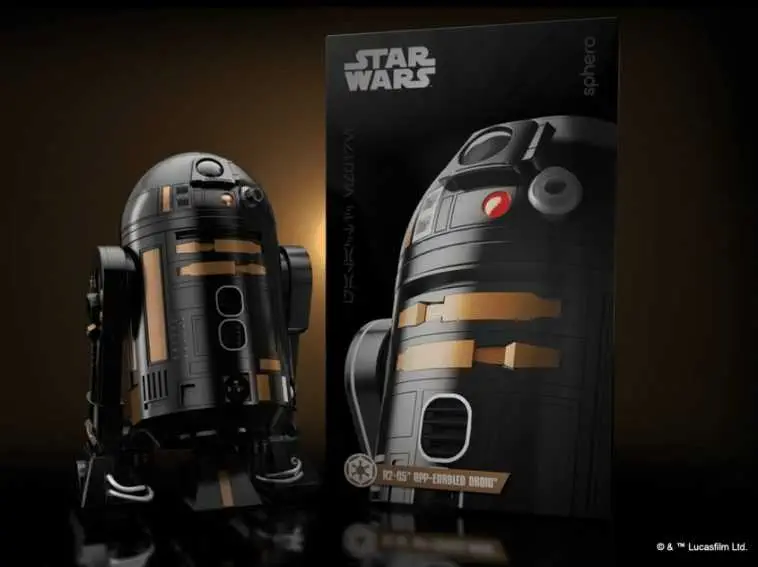 R2-Q5 Sphero first made his debut at New York Comic Con but now he's available on Amazon. Of course, tech from the Star Wars universe doesn't come cheap! — expect to pay upwards of $299!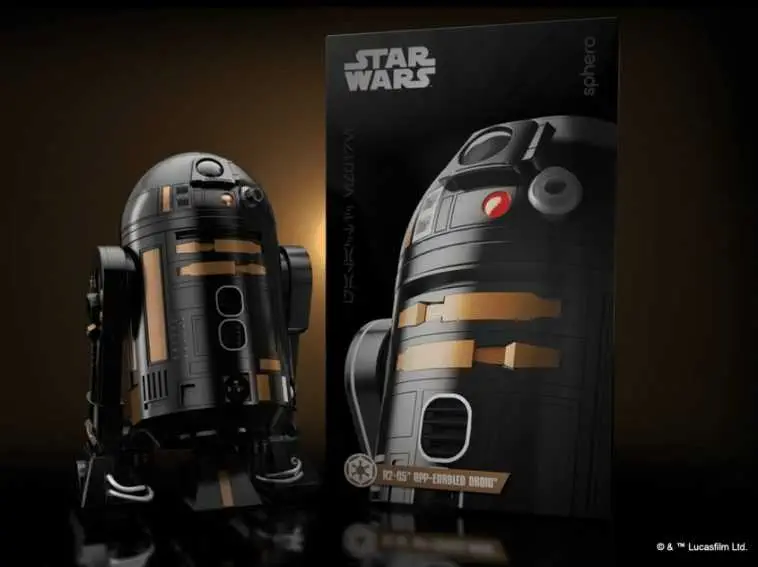 So how does this droid fit into your Death Star or home? First, you can connect to the droid via your Bluetooth device. Once you've done that you can access the Augmented Reality (AR) feature through the official R2-Q5 Sphero Star Wars app.
The app comes with the ability to control the droids (it works for all of the Sphero droids on the market) or use the Watch with Me feature to view Star Wars movies with your droid who will then react to what's on the screen. Each droid has his own app world to explore, and for R2-Q5 Sphero, it is the Death Star II.
Start up the driving pad on your phone and you can make your droid go where you choose. If you want to have your droid go about on his own, choose Patrol and he'll move autonomously about the room — you can let all of the droids you have go on patrol, so it's great if you have another droid in the lineup.
You can enjoy more autonomous interaction by enabling interactive features and letting the droids interact with each other. Perhaps one of the coolest features, however, is the holographic simulations. The app works on most Apple iOS and Android devices.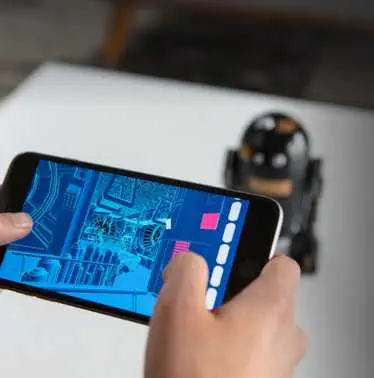 What else do R2-Q5 Sphero and his buddies do? The droids make appropriate movie-like sounds directly from their respective integrated speakers not from the app so you can listen to the familiar boops and beep to feel like you're truly in a galaxy far far away. That's not all, either, as the droids have fully functional front and back lights that glow. Like the rest of Sphero products, the detailing of the droids is impeccable.
There are plenty of Star Wars toys out there, but if you have a Jedi or Sith that wants to play with something that looks, feels and sounds like the real thing from the movies you can't go wrong with this! The only problem is you might want to play with it too if you give it to your kids.
Get it now at Amazon.
TFB Latest Posts
---
---