Game Boy Phone Case Makes Your Phone into a Working Game Boy
Prices pulled from the Amazon Product Advertising API on:
Product prices and availability are accurate as of the date/time indicated and are subject to change. Any price and availability information displayed on [relevant Amazon Site(s), as applicable] at the time of purchase will apply to the purchase of this product.
The tech of the 90's is back with a vengeance lately, what with the Nintendo Classic and the return of the Tamagotchi. We knew it wouldn't take long until a handheld game system from the 90's came and well, here it is, but not from Nintendo. Remember the original Game Boy? The handheld game system came out in 1989 and was a huge success, eventually spawning new generations of Game Boy. Now you can get the classic GameBoy feel with the Wanle Gamers Console Case. You may have seen other Game Boy-themed iPhone cases that made the phone look like a Game Boy, but this one is different, it actually lets you play the games on the back of your device.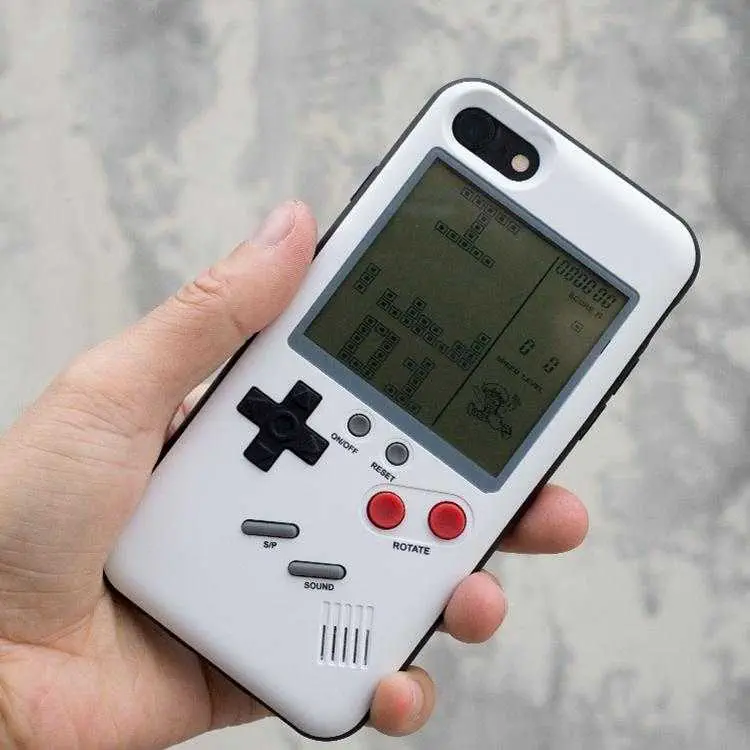 Wanle Gamers Console iPhone case delivers a hearty dose of nostalgia plus device protection all in one retro package. The design is just like the original Game Boy and comes in the same color scheme. Wanle may also have the color options of Black, Red, and Blue available; options were selling out fast. Made of durable hard plastic, the case still lets you have access to the buttons, mic, speaker, headphone jack, dock and flash of your phone.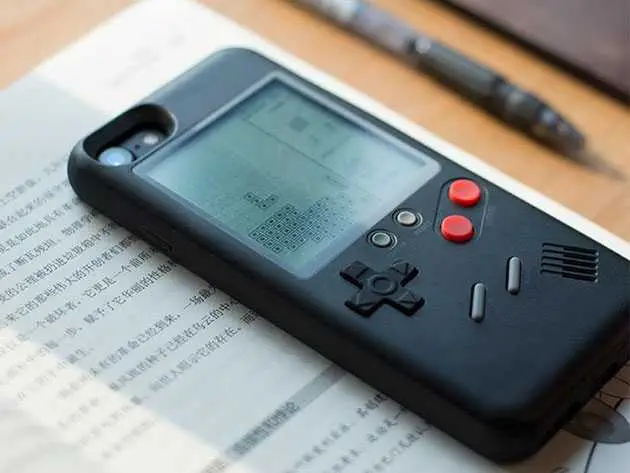 Each of the cases comes preloaded with 10 classic Nintendo games for you to play while standing in line at the bank, at your desk, or wherever you play games, I'm not judging. The titles include F-1 Racing, Snake, Tank, and of course, Tetris. It's pretty cool because Wanle has really recreated the tactile experience of pushing the buttons and it will bring you back to the days of playing Game Boy for hours. Sadly it's not available for Android, sorry Droid fans. Inside the case, you'll find that it uses a cr2032 battery — these are easily purchased at most hardware stores or Target, so no worries if it runs down.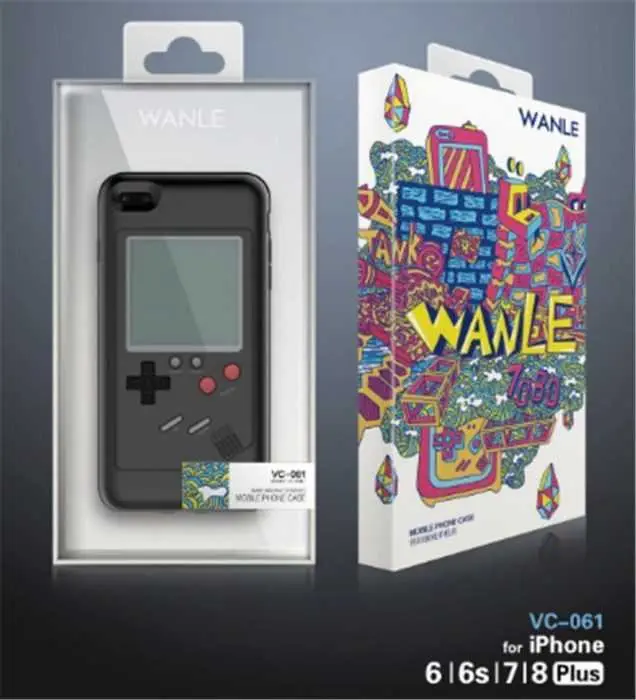 Right now the only place you'll find the Wanle Game Boy Phone Case for Smartphones is on Amazon, and as they've been running a flash sale, supplies may be limited in certain colors and models. You can get the Wanle Gamers Console for iPhone case for iPhones 6, 6s, 6s Plus, 7, 8, 8 Plus and X with the same price tag apparently for all versions — $24.95 off the reported retail price of $79.95.
Shipping is from China so it may take a few weeks to arrive, be warned, however, isn't that a small price to pay for the pleasure of feeling the nostalgia? I'd say so. Grab your pizza rolls, slam down some Surge, and let's get gaming.
TFB Latest Posts
---
---