If you're a fan of the stranger things in life you're going to want to check out the Myard Deluxe Human Skull Gas Logs
Ain't nothing like basking in the ambiance of a fireplace as you stare deep into the dark hollows of human skull logs burning. Sounds quite dramatic, doesn't it? Well, I can tell you that this doesn't have to be a fantasy anymore, as you too can own a couple of Myard Deluxe human skulls without having to kill someone in the first place. They are authentic man-made beastly marvels to make you feel like a true dungeon master or an overlord for that matter.
Besides, work life is one thing; it is a show for colleagues and boiler room talks, but an evening quest in pursuit of stranger things is entirely a man's personal business. I don't care if you have a bunch of minions locked in your basement. The more, the merrier because they're going to love your skull logs as much as you would.
All thanks to the indigenous efforts of Myard, the Deluxe Human Skull Logs are perfect replicas of real human skulls – all set and ready to be doused in flames in classic middle ages style. The best part is that unlike "real" human heads, these skull logs are made from fire resistant, and highly durable, material to add to the high-grade quality of the overall package.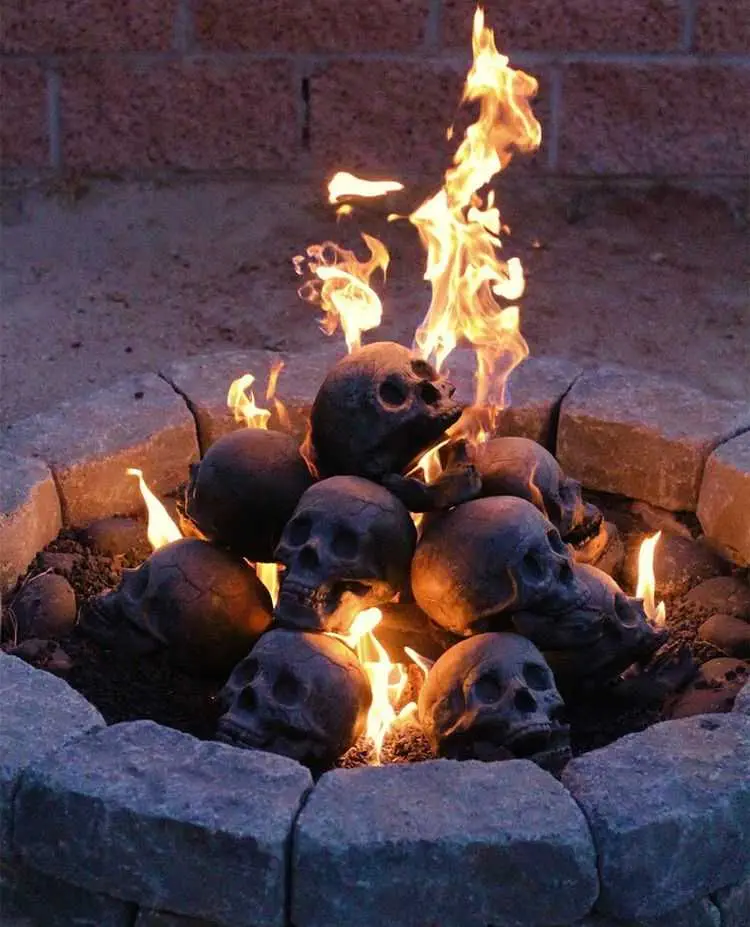 Pros:
resistance despite high temperatures. Myard claims that you can set the temperature as high as 1650 Degrees if you want to
which is literally impossible at least in a home-based setup.
Attention to details makes these skull logs look realistic. At first glance, your visitors will have no doubt regarding your sanity! All logs come in various color combinations, such as black, brown and off-white.
Each skull weighs approx. 10 – 12 Lbs. The weight adds to the authenticity factor in my opinion. You pick em' up, and it gives you a satisfying feeling.
Limited lifetime warranty and active 24/7 customer support from Myard. In the case of any missing pieces, don't hesitate in notifying the official retailers for a replacement, refund or free of charge shipment of the missing piece(s).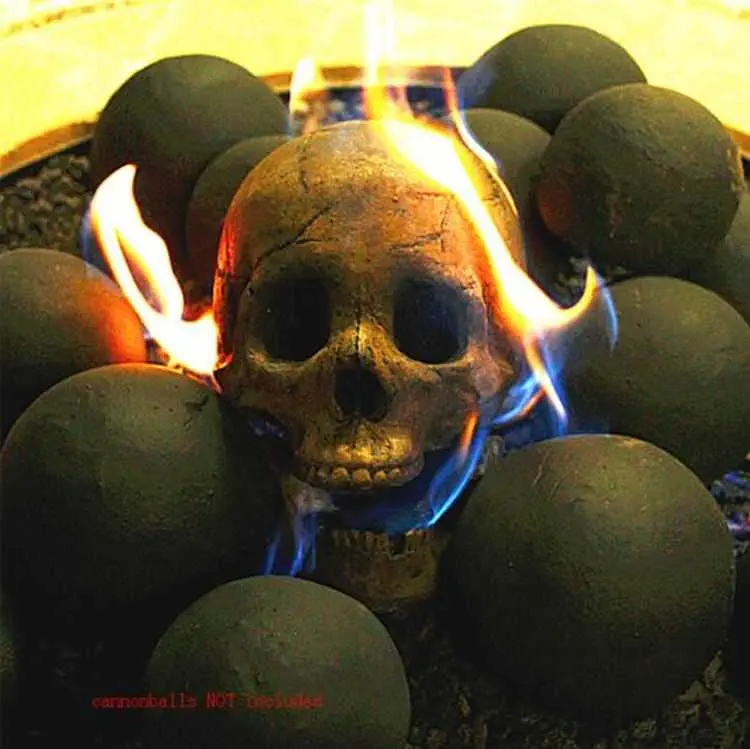 These hand painted beauties are expensive; this is perhaps the only downside to the whole thing. At $65 per piece, including additional taxes and shipping charges, you are looking at a whopping $700 for an order of 10 Myard Deluxe Human Skull Logs. However, from a bad ass investment point of view, it couldn't get any better. The product has an amazing shelf life. Despite rigorous use, it will not deter regarding quality.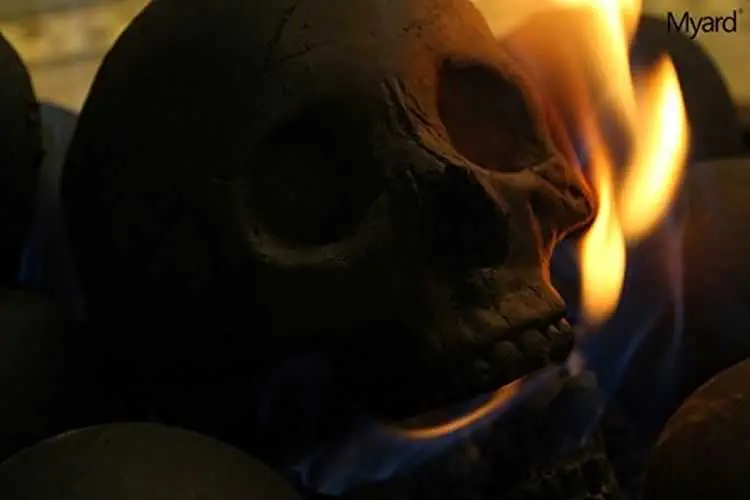 As a matter of fact, your fireplace or bonfire flames will impact the skulls' visuals naturally as time goes by. In conclusion, these skull logs will be the talk of the neighborhood for years to come. Your guests will always be the ones to start the conversation, and it is up to you to take it in whichever direction you want to. Either you can spin a sick tale of mass revenge, or admit to buying these fake human skull logs online – the choice is yours.
TFB Latest Posts
---
---