From Paris With Love
Ever since WW2 (and probably before) Americans have been writing little messages on bombs, artillery, mortars (I know I used to write plenty) and just about anything else you can kill the bad guys with. The recent attack in Paris, France has got this new saying being written on all the shells headed towards ISIS. These are a few JDAM and Hellfire shells on their way to meet ISIS in the VERY near future.
Via – Daily Mail

Emotive photographs of the message 'From Paris, With Love' daubed on American missiles bound for ISIS strongholds have emerged on social media. The photographs appear to show the message scrawled over the Hellfire missiles and JDAM bombs in an act of solidarity for those affected by the Paris attacks. ISIS has claimed responsibility for the atrocities on Friday night, during which members of the public were mercilessly slaughtered in a series of shootings and suicide blasts. The message, in the unverified photographs, has apparently been written by members of the U.S. military. Leaving graffiti messages aimed for those targeted by missiles has been a U.S. military tradition since the Second World War. The U.S. is preparing to launch strikes at ISIS strongholds in Syria and Iraq, although the exact target is not known.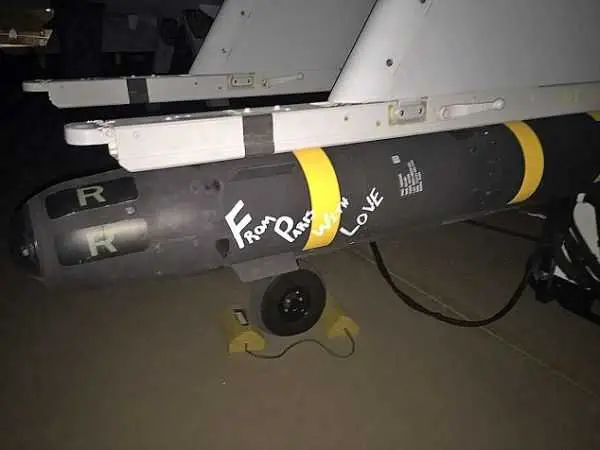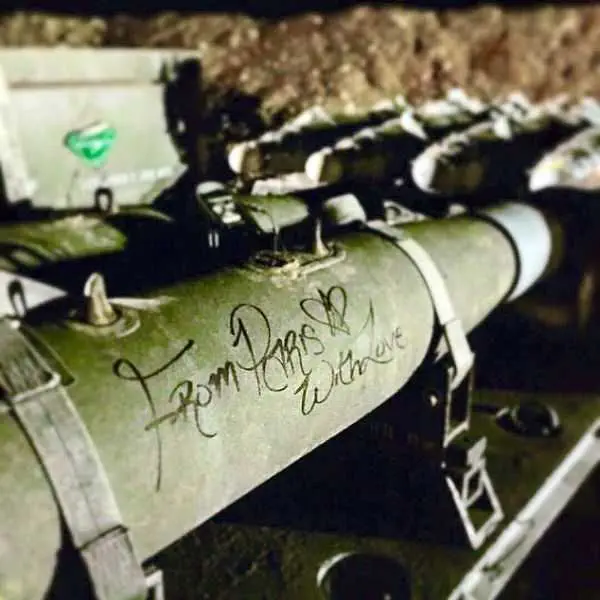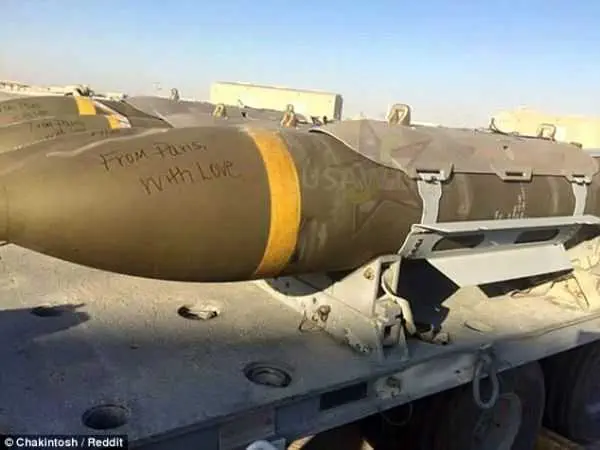 See Also – Street Outlaws "The Crow" WRECKED
See Also – Holly Holm Knocks Out Ronda Rousey
See Also – Giant Diamondback Rattlesnake Caught In Arkansas
See Also – 14 Year Old Tags Record Buck In Oklahoma
See Also – City In Ohio Creates Purple Parking Spaces For Wounded Vets
See Also – New Picture Of Billy The Kid Found – Valued At 5 Million Bucks
See Also – 100 Deadly Skills – Pretty Much The Best Book Ever
See Also – Meet The BattlBox – Monthly Survival, Tactical, And EDC Gear Subscription Box
TFB Latest Posts
---
---