This article may contain affiliate links. If you make a purchase, we may make earn a commission at no cost to you.
TFB Short Clips
31 Hilarious Lysol Memes and Disinfectant Memes
At a press briefing on the latest news on COVID-19, President Trump commented on the use of disinfectants and UV light to treat coronavirus. "I see the disinfectant that knocks it out in a minute, one minute. "And is there a way we can do something like that by injection inside, or almost a cleaning? Because you see it gets inside the lungs and it does a tremendous number on the lungs, so it would be interesting to check that."
Supporters say he was joking, and Trump says it was a sarcastic comment, but his detractors say it was a dangerous statement. Regardless of how you feel, the manufacturer of Lysol has stated that you can't inject or swallow disinfectants to cure the virus, nor should you. Yet that didn't top the internet from doing what they do best: memes. So if you're bored during lockdown, and want to have a distraction, we present a fresh crop of Clorox memes, bleach memes, Lysol memes and disinfectant memes.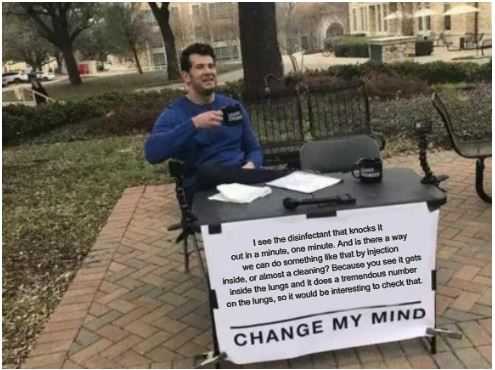 Yeah.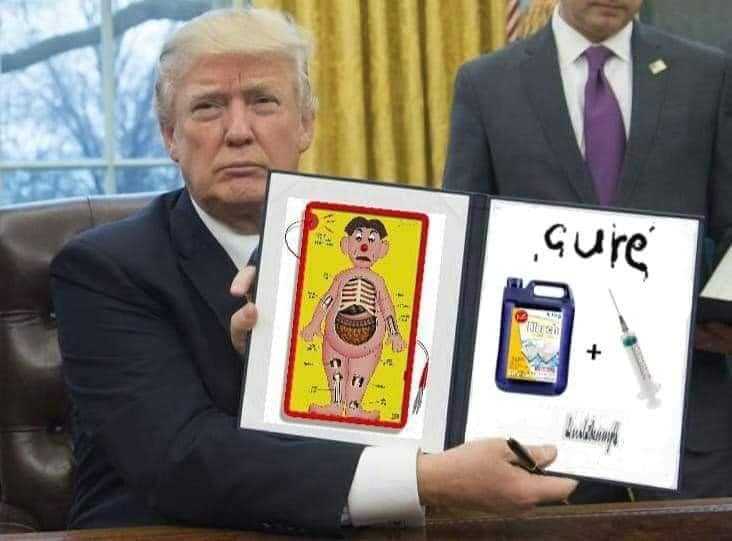 The cure!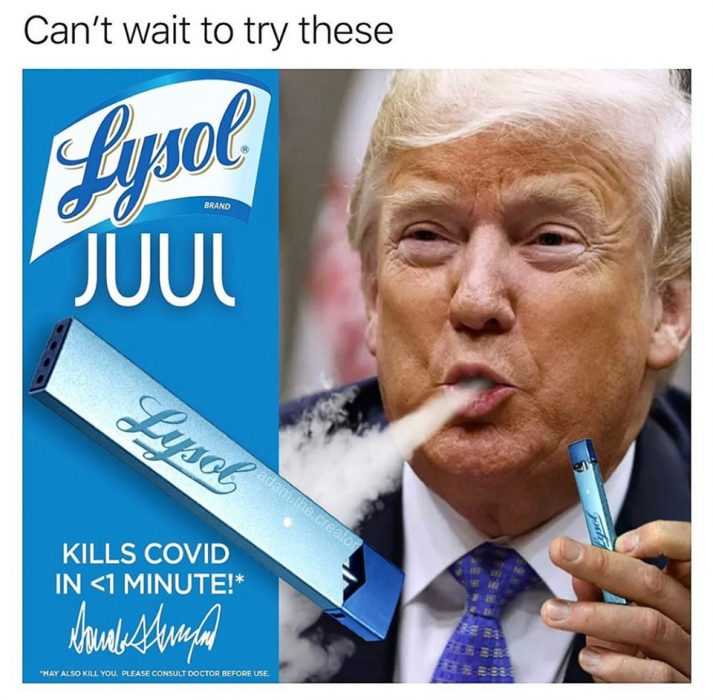 A cool refreshing cure.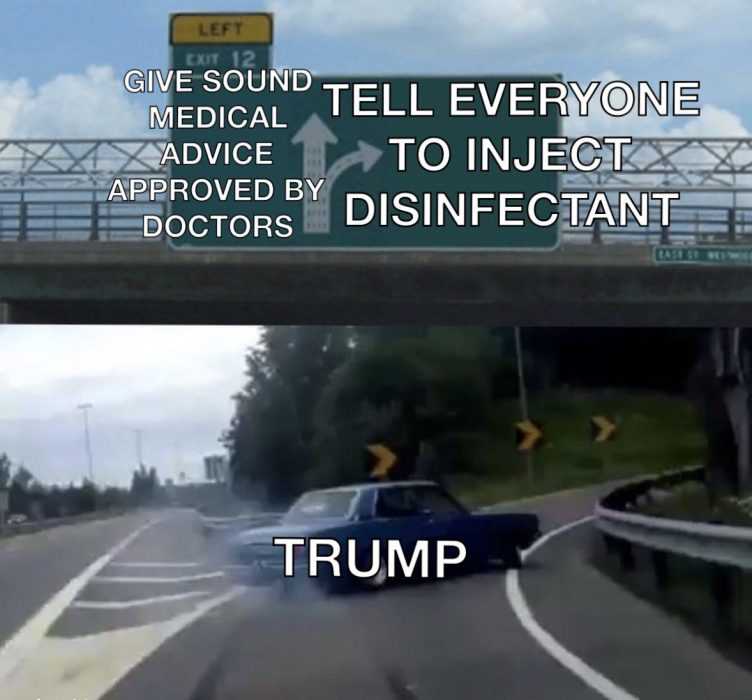 Just veer riiiiight to the bleach.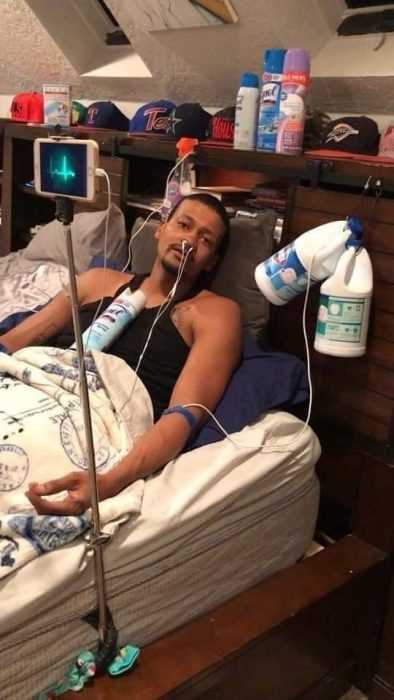 We've got our best men on the case.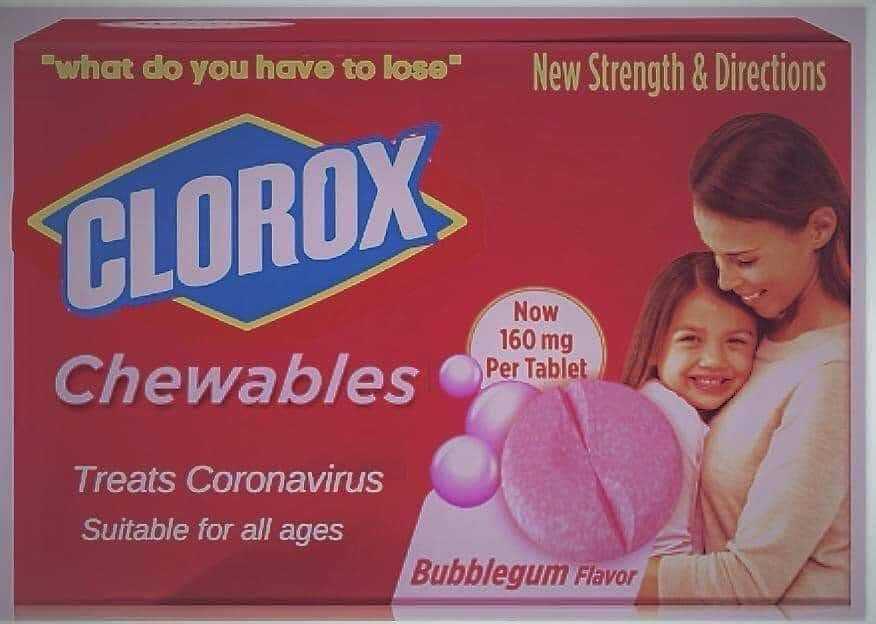 Chewable!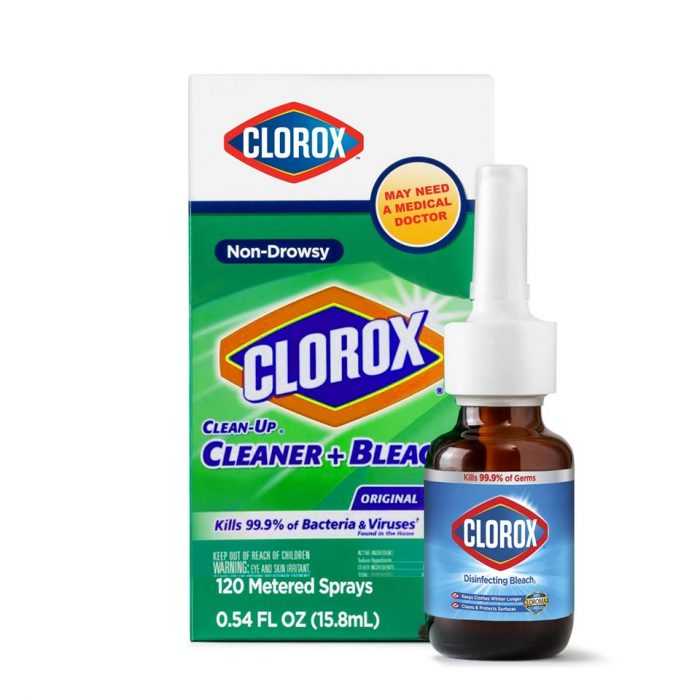 "May need a medical doctor."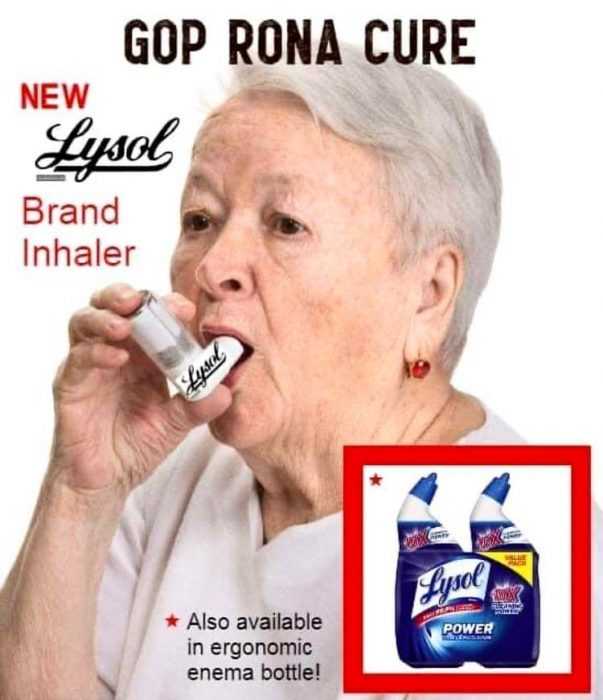 Right into the lungs!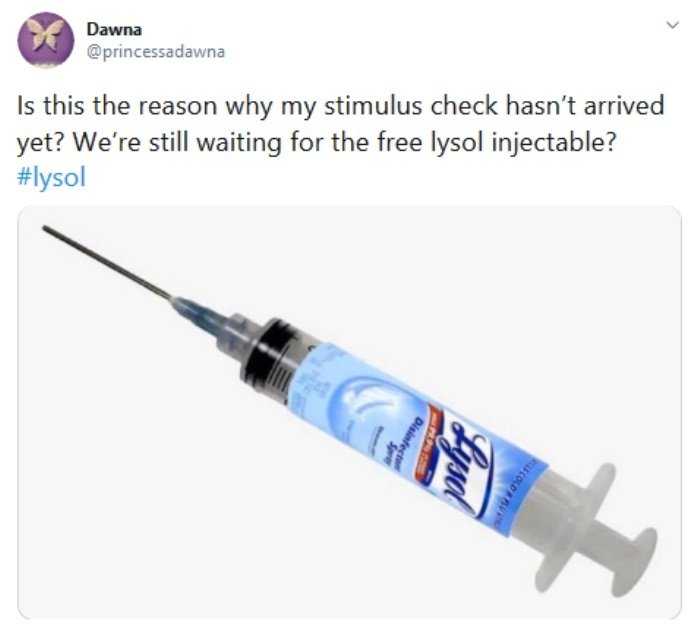 Ah, that's the holdup to my stimulus check!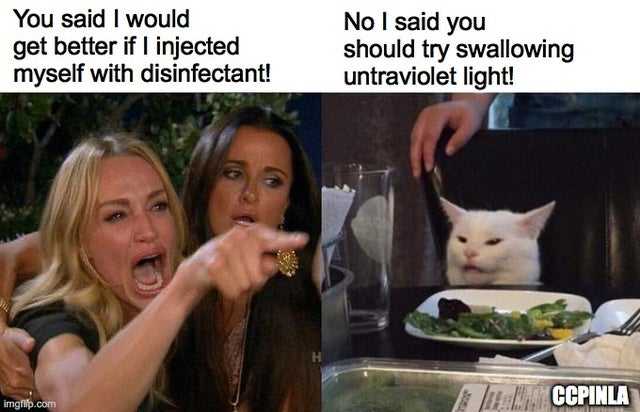 Which is it?!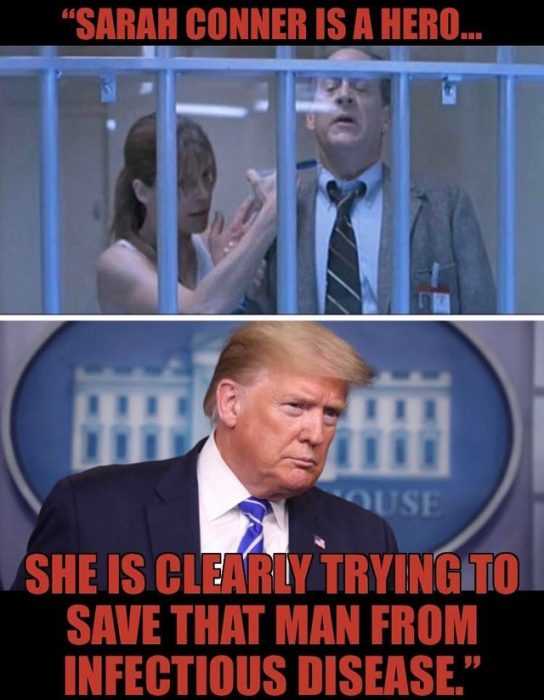 Go Sarah Connor!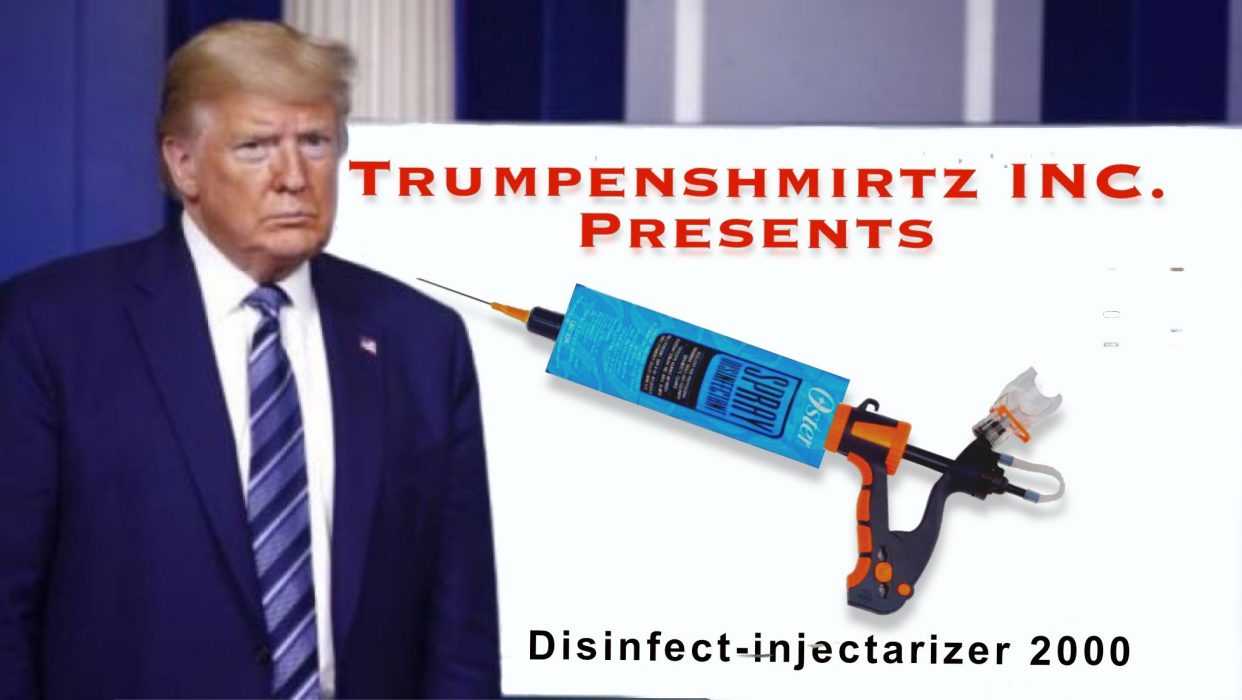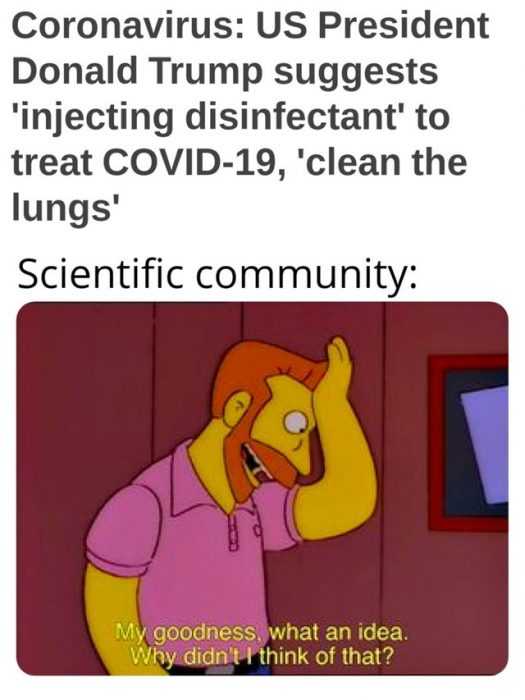 Wow!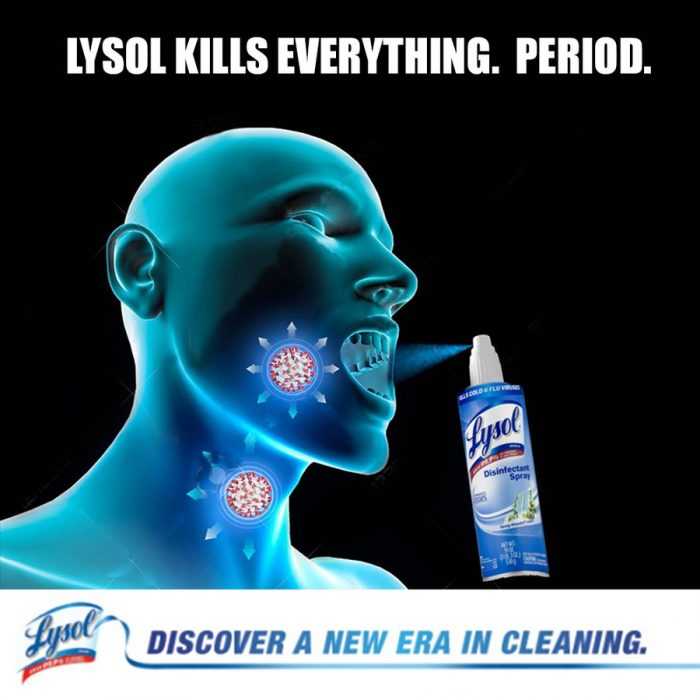 EVERYTHING.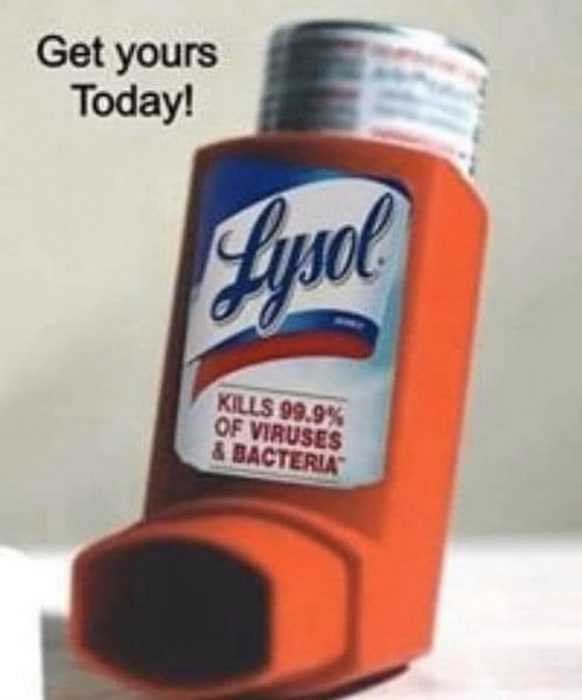 Pocket size!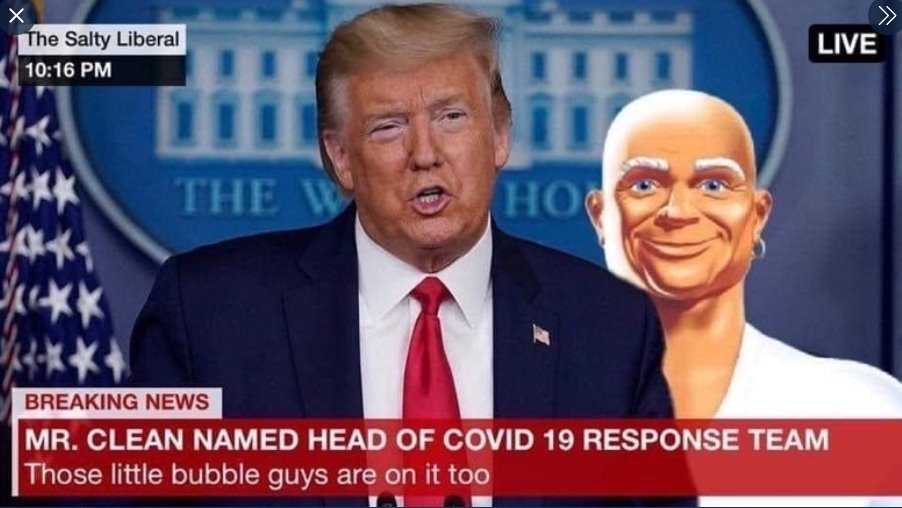 The best people, er, bubbles.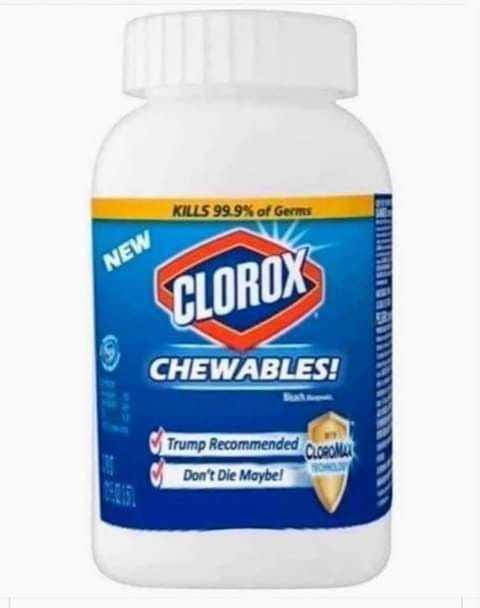 To get them in your lungs, chew them then snort them!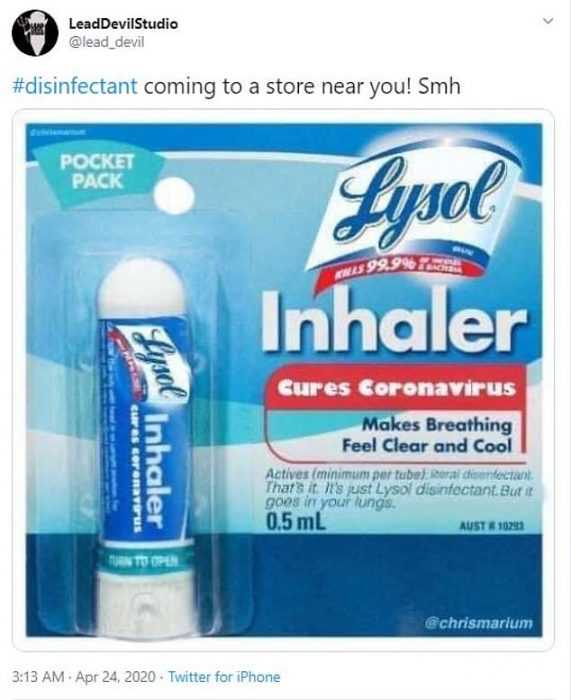 Travel size.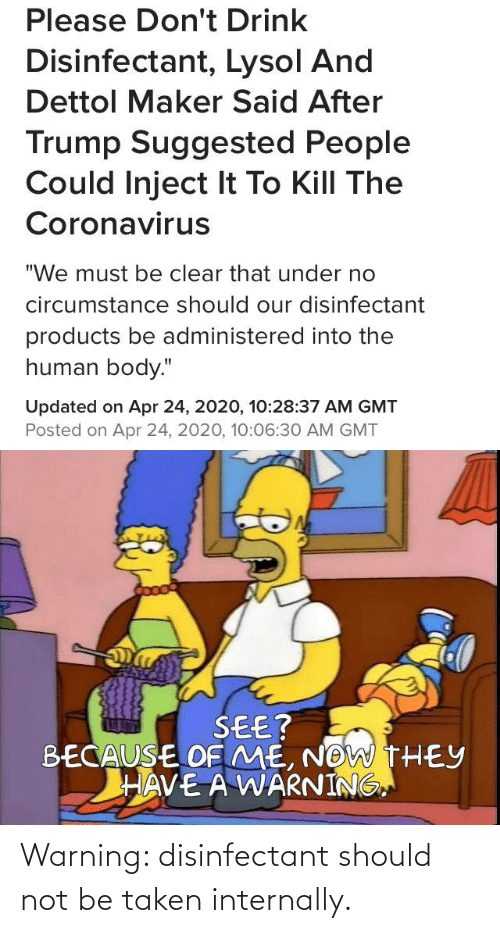 See, I made a difference.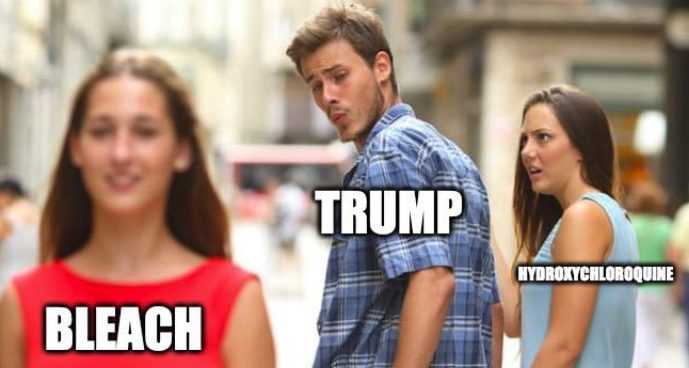 How soon we change.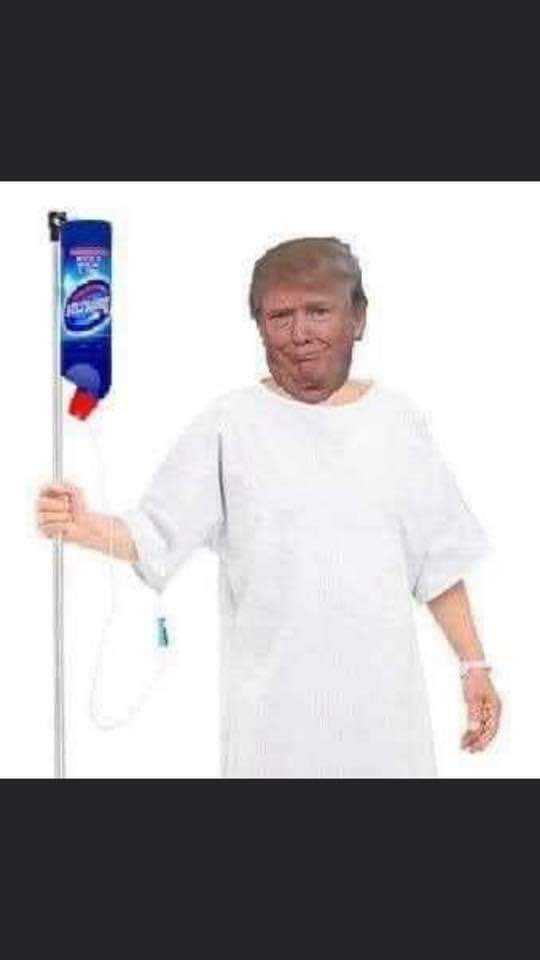 A quick IV should do the trick.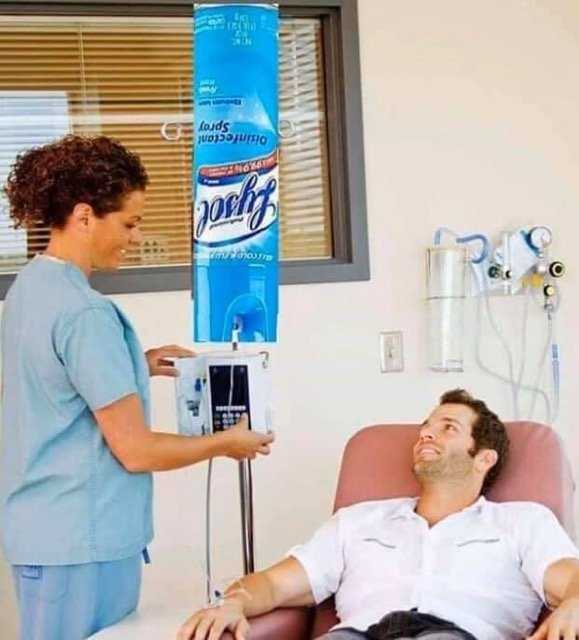 We'll get you fixed up, sir.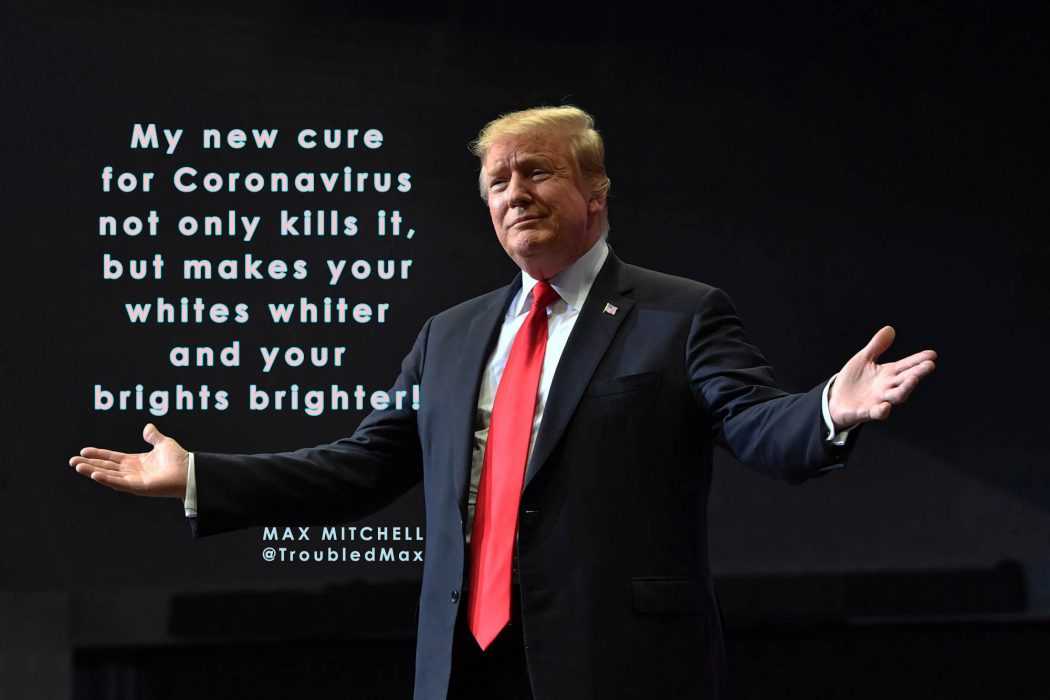 Double duty!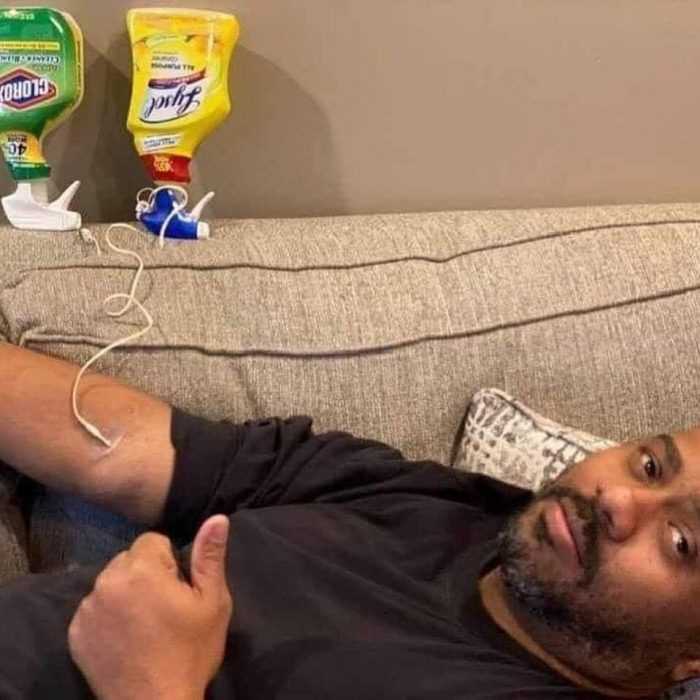 Healing at home.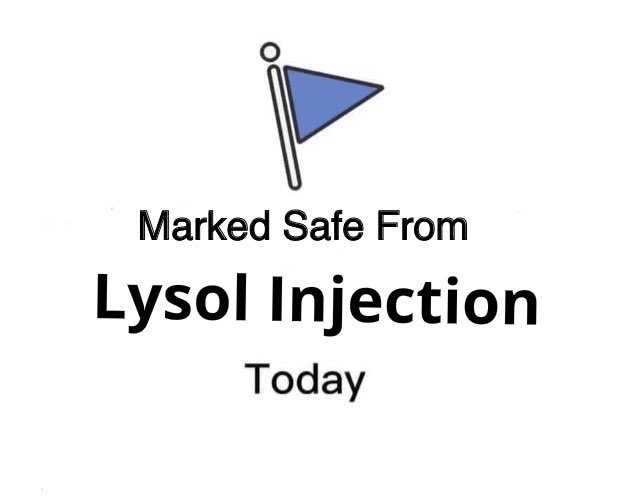 Make sure that you mark yourself safe.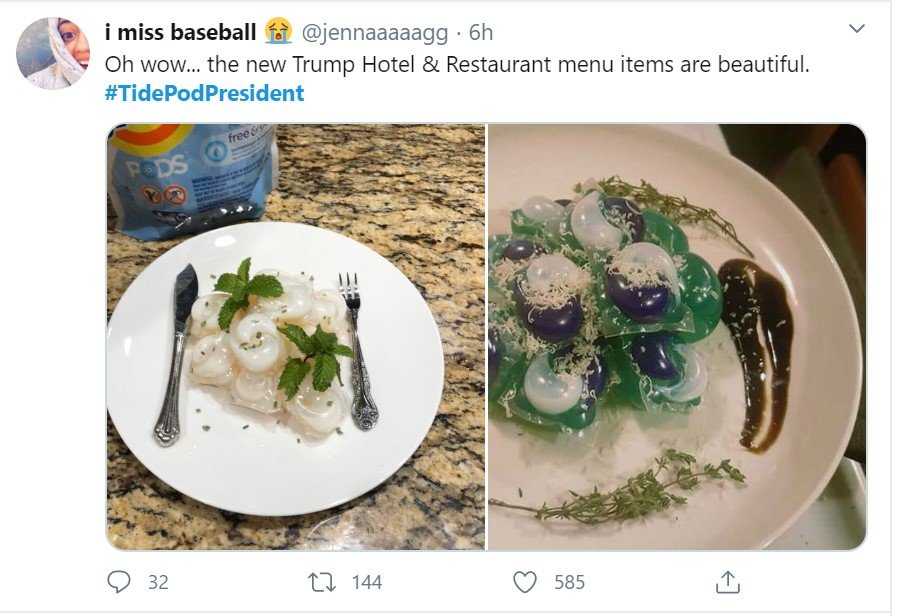 So beautiful.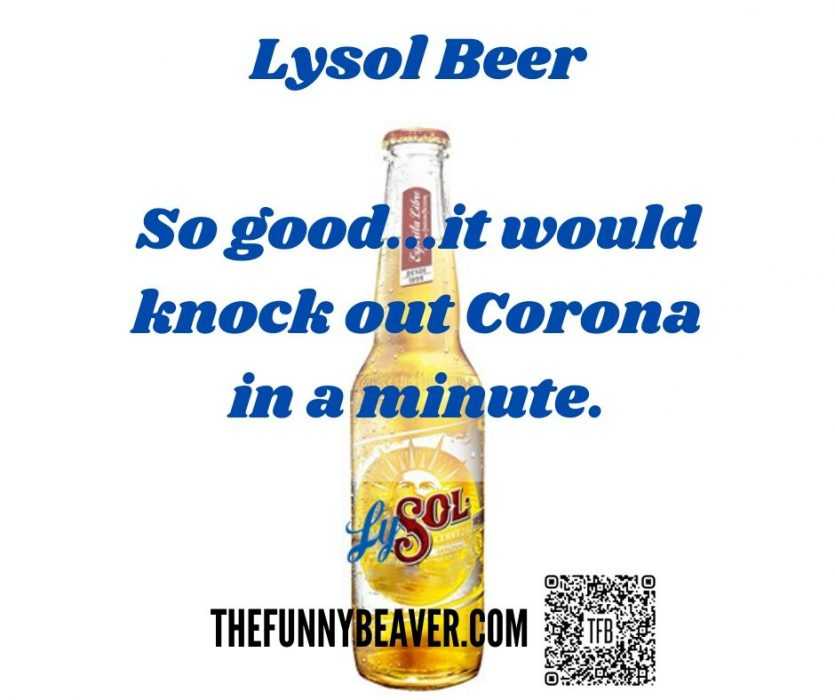 Trump's favorite beer.
Lysol & Clorox Products for Cleaning
For those who do want to buy Lysol and Clorox products for legitimate cleaning purposes, you can check them out below. Just DO NOT ingest, inhale or inject them into your body!
| Image | Title | Price | Buy |
| --- | --- | --- | --- |
| | Lysol Disinfectant Spray, Early Morning Breeze, 19 Ounce (Pack of 2) | | No Results |
| | Clorox ToiletWand Disinfecting Refills, Rainforest Rush, 30 Ct (Package May Vary) | | No Results |
| | Alpha Tech Pet Kennelsol Germicidal Cleaner & Disinfectant (One gallon) | | No Results |
| | Hand Sànitizer Gel With 24-hour Protection, Hydrophilic emollient, Solubilizes lipophilic substances Moisturizing Gentle Clean Hands Waterless Quick Drying Press Hand Sànitizer Gel Multicolor | | No Results |
| | Lysol Power, Toilet Bowl Cleaner, 48oz | | No Results |
| | FABULOSO All Purpose Cleaner, Ocean Paradise, Bathroom Cleaner, Toilet Cleaner, Floor Cleaner, Shower and Glass Cleaner, Mop Cleanser, Kitchen Pots and Pans Degreaser, 56 Fluid Ounce (Pack of 6) (153042) | | No Results |
| | FABULOSO All Purpose Cleaner, Lavender, Bathroom Cleaner, Toilet Cleaner, Floor Cleaner, Shower and Glass Cleaner, Mop Cleanser, Kitchen Pots and Pans Degreaser, 56 Fluid Ounce (Pack of 6) (153041) | | No Results |
| | Clorox Zero Splash Bleach Crystals, Regular Scent, 24 Oz, 3 Pack | | No Results |
| | Clorox ToiletWand Disposable Toilet Cleaning System - ToiletWand, Storage Caddy and 16 Disinfecting ToiletWand Refill Heads | | No Results |
| | Clorox Washing Machine Cleaner, 30 Ounce Bottle (Packaging May Vary) | | No Results |
| | Clorox Automatic Toilet Bowl Cleaner Tablets with Bleach, 8 Ct (Package May Vary) | | No Results |
| | Tide Pods Ultra Oxi Liquid Laundry Detergent Pacs, 73 Count, Packaging May Vary | | No Results |
| | Clorox Toilet Bowl Cleaner With Bleach Variety Pack - 24 Ounces, 4 Pack (package May Vary) | | No Results |
Prices and images pulled from the Amazon Product Advertising API on:
TFB Latest Posts