LighterBro Multi Tool Lighter Sleeve
Meet your new favorite EDC tool – The Lighter Bro Multi Tool Lighter Sleeve. I carry a lighter everywhere I go, because I smoke. But even if you don't smoke a lighter is always good to have. The Lighter Bro multi tool lighter sleeve is tiny yet very functional. All in all this is one pretty little awesome tool – and it won't break the bank.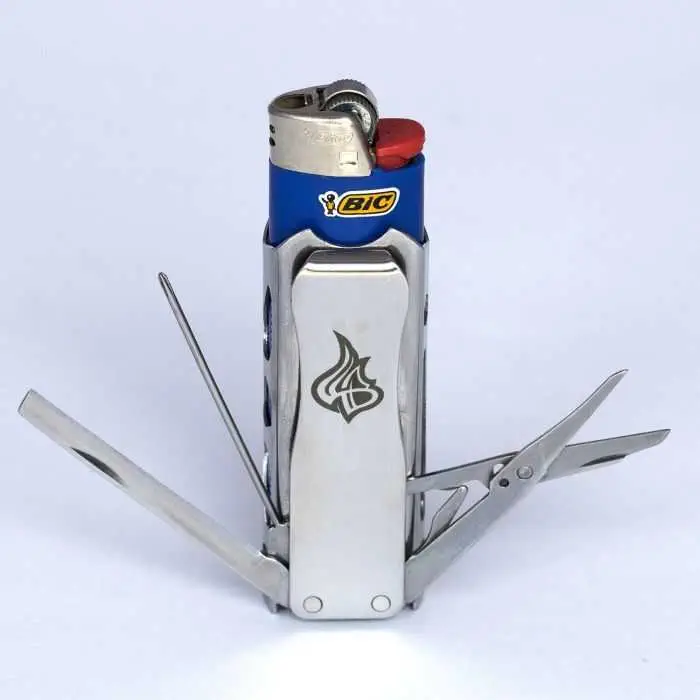 What comes on the LighterBro you ask?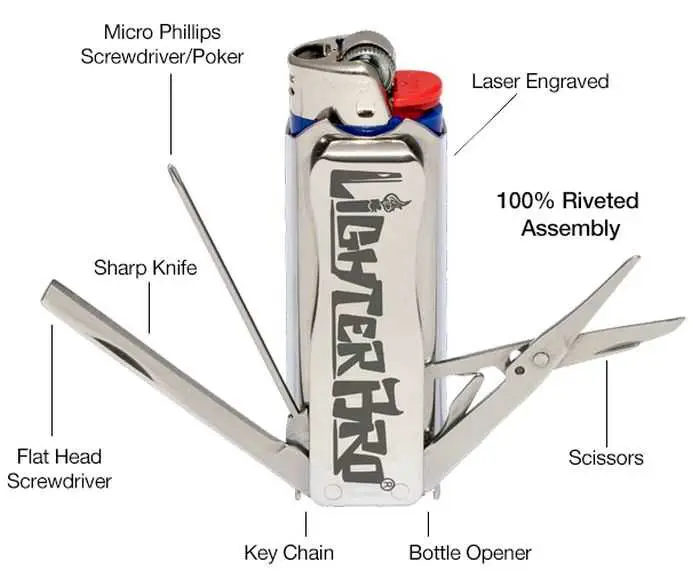 Razor Sharp Knife — Easily opens boxes / packages — Cuts tough cord / rope

Micro Screwdriver — Perfect for eye glasses — Repair small electronics, phones

Large #3 Phillips Screwdriver bit — Adjust Snowboard and Ski bindings

Bottle Opener — Universal Wrench — Shackle Key — 1/4 driver — Metric and English Rulers

Spring-action scissors — Super sharp — Trims your nails — Precisely cuts thread, cloth, paper, packaging
Introducing the NEW LighterBro® Pro Multi-Tool. Constructed of 100% hardened stainless steel and engineered with the all the original LighterBro tools, plus 13 new tools at even less weight than the original, but with tons more functionality. Now when you're snowboarding, sailing, fishing or hiking you are prepared for anything and a good time! Standard and metric rulers make small measurements a snap. Standard ¼" drive socket accepts any ¼" bit to turn any type of screw. TIP: if lots of pressure or torque is required, then insert lighter upside down into sleeve, so bit presses against the lighter's flint wheels and crank away. LighterBro Pro securely holds a ¼" #3 Phillips screwdriver bit at the bottom of the sleeve so you can conveniently tighten your snowboard bindings. Locking #3 Phillips bit is included with LighterBro® Pro. TIP: remove bit to get lighter to bottom of sleeve. 5/16″ and 3/16″ sockets are also included for convenience. A shackle key or wing nut wrench is conveniently located on the side of the LighterBro® Pro, helping sailors and boaters conveniently get the job done. TIP: extend the lighter part way out of the sleeve for more leverage when the turning gets hard. Two Nut Grabber wrenches located on the side of the LighterBro® Pro securely grip any size nut or bolt that fits in its jaws be it standard, metric size or even badly stripped. One Nut Grabber loosens and one tightens. TIP: if the bolt head is too big, slide it through at an angle and try using the gripping teeth on the shaft of the bolt or screw. The round hole opposite the ¼" drive is a secure attachment point for a carabiner or lanyard.
LighterBro Lighter Multi Tool Review
The Lighter Bro turns an ordinary, mild-mannered Bic lighter into a really handy little mini tool kit. At first I thought it was a gimmick but you aren't going to believe what I was able to do with the Lighter Bro.
But wait, there's more…
It also comes in black, AND there is a LighterBro Micro…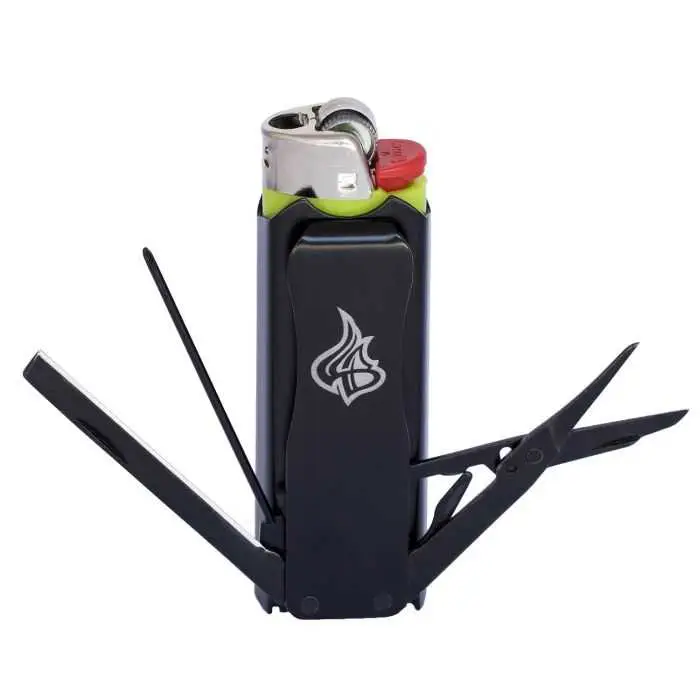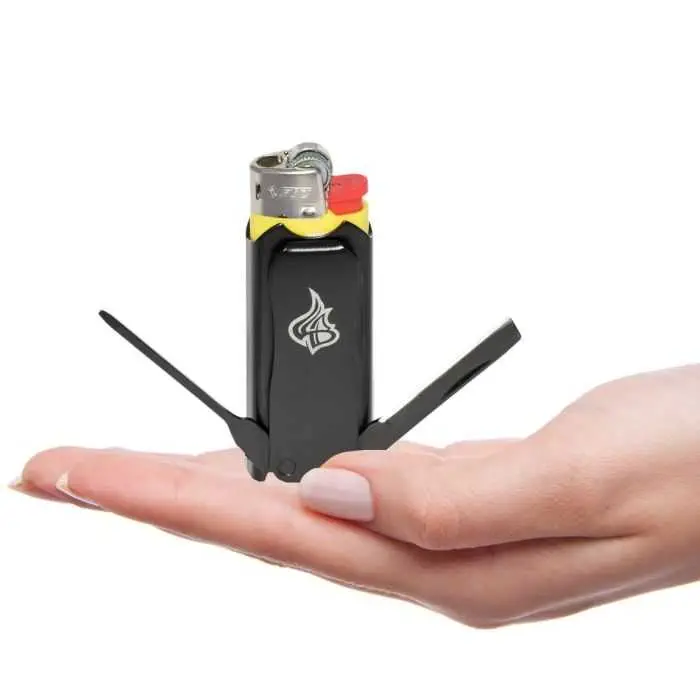 TFB Latest Posts
---
---