Relive 80's and 90's Arcade Glory at Home with Arcade1Up's Star Wars and Marvel Cabinets
Auto Amazon Links: No products found.
If you think fondly of the days of playing those vintage Atari Star Wars games at your hometown arcade, and dream of piloting the galaxy again, have I got news for you. They're back and you can have them in your very own arcade machine this fall. Home arcade supplier and manufacturer Arcade1Up announced a Star Wars arcade cabinet and custom riser at the E3 in show June. Now we finally have pre-order details.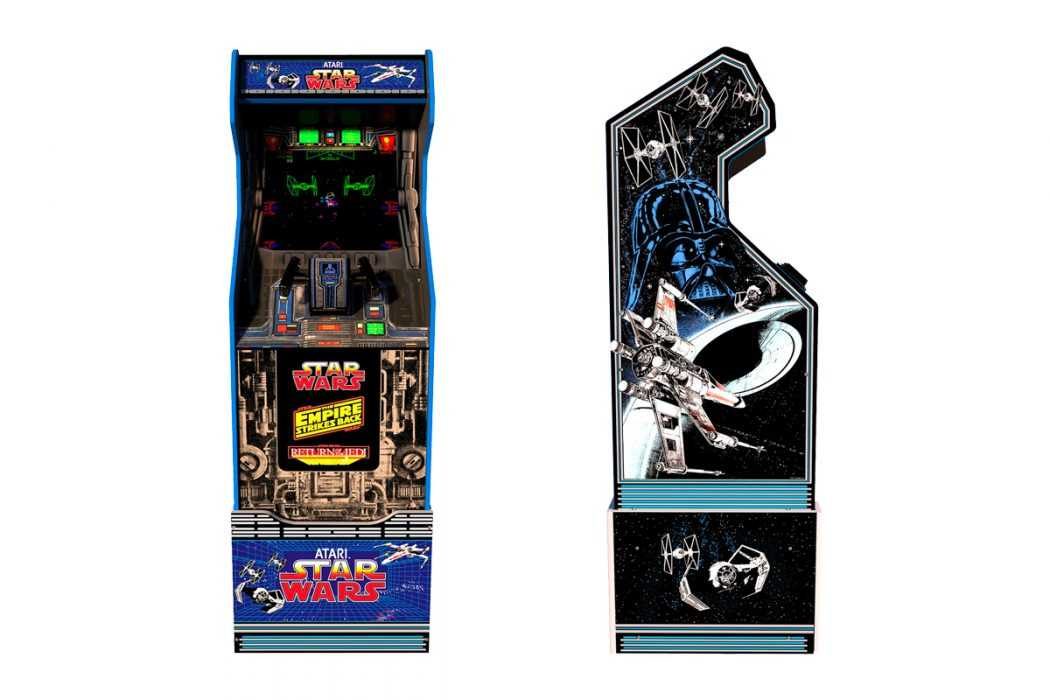 Going Back to the 1980s
Looking like it came straight out of the 1980s, the arcade cabinet stands just over 5' tall and features the original arcade machine's artwork on the cabinet. Included is a marquee that lights up, a full-color 17'' display and dual speakers. The machine is on a riser. Control the X-wing pilot controller with Real Feel 4 button/trigger-style flight yoke. Soon you'll be blasting through the galaxy just like you did all those afternoons after school. It even ships with a clear deck protector to preserve that classic artwork through hours of gaming. Other features include adjustable variable volume and an anti-tip over strap.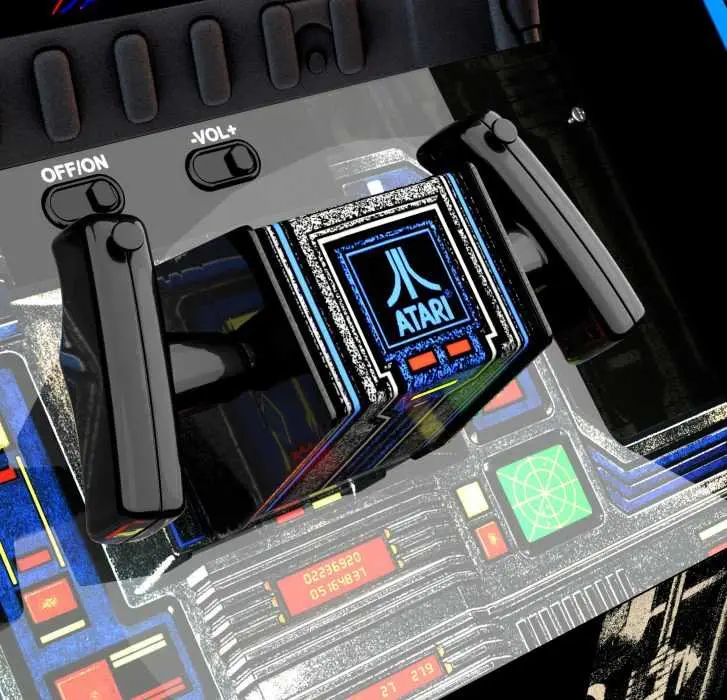 Auto Amazon Links: No products found.
You'll find all three arcade games for Star Wars: A New Hope, Star Wars: The Empire Strikes Back and Star Wars: Return of the Jedi. In the first two game titles, you play as Luke Skywalker and go through a series of battle sequences. In Star Wars: Return of the Jedi, you control 3 vehicles: speeder bike, Millennium Falcon, and AT-ST. All of the titles are 1-player and will record your high scores. Assembly is required but Arcade1UP promises it's easy to assemble. Once you've assembled it, just select your favorite Star Wars game and get flying. 
Specs
Dimensions: 20" D x 18.75" W x 60.8″ H (with Riser)

Box dimensions: 11.25" D x 47.75" W x 23.75" H

Weight: 92lbs
Pre-order the Star Wars Home Arcade Game for $499 at GameStop today with free shipping. Release date is October 15, 2019.
More from the 80's and 90's
If Star Wars isn't quite your thing, don't worry, because Arcade 1Up isn't done yet. They're bringing all of your favorite classic arcade games home. The company has also announced a cabinet featuring the 90's games Marvel Super Heroes, X-Men Children of the Atom, and The Punisher. Only 8,000 of the cabinets will be sold and it's a limited-edition to celebrate the 80th anniversary of Marvel. The cabinets ship with a light-up marquee, Sanwa joysticks and buttons, and custom cabinet trim. Included is a riser with exclusive artwork and Marvel certificate of authenticity. Retailing for $399, this home arcade is a website exclusive and is estimated to ship November 2019.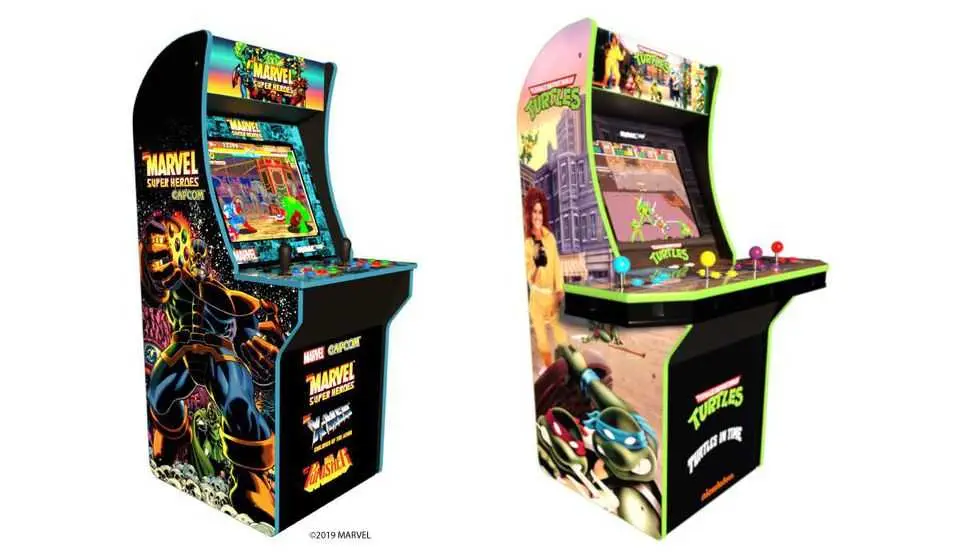 Arcade1Up will also have a Teenage Mutant Ninja Turtles home arcade cabinet with 1989's TMNT arcade game and 1991's Turtles in Time up for pre-order. The company also offers cabinets for titles in the Pac-Man, Mortal Kombat, Golden Tee, Final Fight, and Street Fighter franchises. Feeling spendy? Buy them all and make your own mini arcade.
TFB Latest Posts
---
---