TFB Short Clips
The Divoom Tivoo Max is a Bluetooth Speaker, Entertainment Device, and More
Bluetooth speakers are available for any budget. If you can't break the bank, it's easy to pick up a decent speaker for under $30 or even less. However, what if you want premium audio and something extra for your buck? The Divoom Tivoo Max Multifunctional 40W Premium LED Bluetooth Speaker is a sleek speaker with a retro design and packs some awesome features.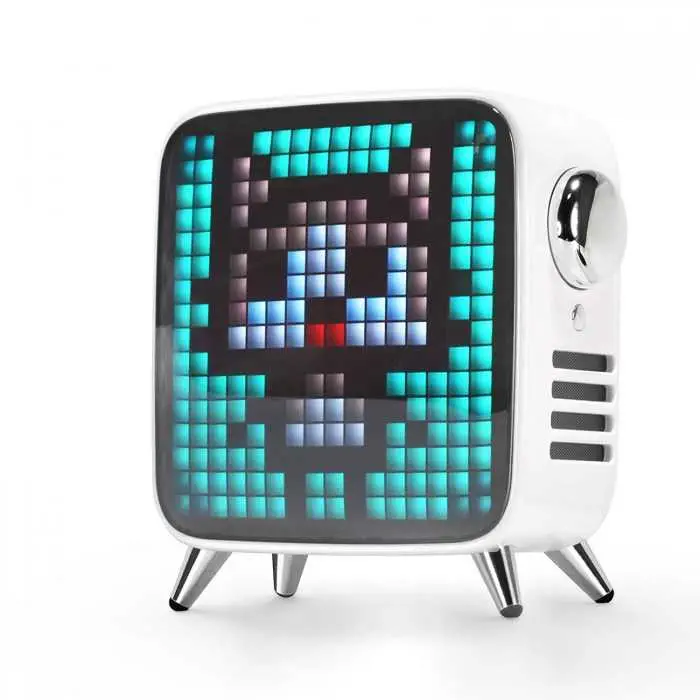 The Tivoo Max is is a multi-functional Bluetooth speaker that looks awesome on your desk. It's a small portable entertainment system that brings supreme audio. Let's start with the audio offerings. Divoom calls the Tivoo Max an "acoustic beast" thanks to the 40W 2.1 stereo audio setup with an active 20W subwoofer, plus a bass port. Designed to be all about the bass, the Tivoo Max will meet the needs of the discerning audiophile. It also includes the latest DSP technology (Digital signal processing) to get the clearest refined signal possible so you don't have those nasty skips and starts with your music.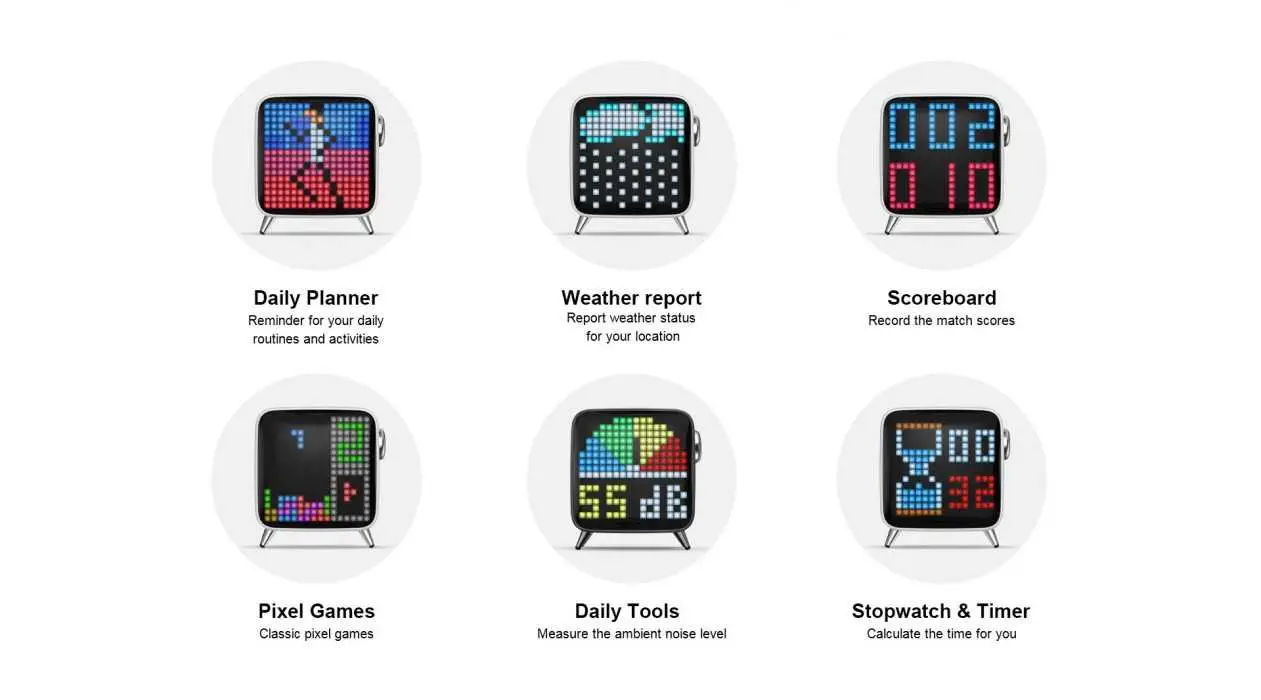 While the music features are impressive, what really stands out with the Tivoo Max is the awesome entertainment aspect. It's equipped with 256 programmable LED lights that allow you to make the Tivoo Max your custom light toy. These LEDs offer 16 million color options for a total immersive lighting experience that will liven up any party. Divoom has an online library where you can choose from millions to graphics, GIFs, and animations to load into your Tivoo Max. You can also create your own pixel art using the 5 pixel creation methods included in the speaker. You can also turn your Tivoo Max into a message billboard by entering in your custom text. All of this is created and controlled via the smartphone app (iOS and Android).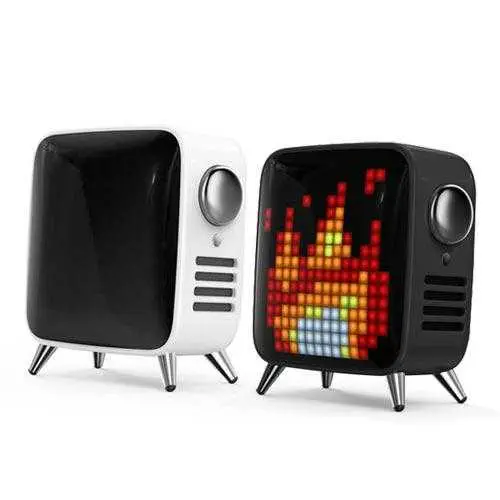 Now speaking of lights, Tivoo Max also does something else cool with its LEDs. You can use it as a sleep aid. It offers calibrated melatonin-inducing lights to help you gentle lull your body to sleep naturally. To make your trip to slumbertown better, there's white noise tracks built-in to the Tivoo Max. The smart clock feature simulates a real sunrise so you can awake naturally. There are 48 built-in sleep aid and alarm profiles, including custom scenery options with tranquil images.
There are even more helpful functions offered with the speaker. You can keep up with social media, with notifications for all of your popular apps, from Facebook to Snapchat. There's a DJ Mix tool where you can play with sound and a set of classic pixel games like Tetris. The Daily Planner gives you reminders of your appointments and to-dos, while the Scoreboard shows the latest game stats. There's also a weather tracker and a stopwatch/timer function.
The Tivoo Max measures 184.5L x 163W x 86H mm and charges via USB. Battery charge is 4-5 hours with 10 hours of playback time. There are 3 color options: white, black, and red. Click below to see why it's 5-star rated!
Auto Amazon Links: No products found.
TFB Latest Posts
---
---
---