6 Must-Have Avocado Gadgets
Americans are so head-over-heels for avocados, that consumption of the tiny green fruit (yes, it's a fruit) have doubled to more than one billion each year. It's become so common that there is even a recurring joke about millennials and their love of avocado toast.
The reasons that avocados have become so popular are obvious – in addition to their great taste, they are versatile and extremely healthy. Avocados are among the healthiest food in the world, filled with monounsaturated fat (aka the "healthy fats") and plenty of fiber.
The only hitch in the Eat-More-Avocados plan is that they can be bit tricky and messy to handle. Most people slice the avocado open with a knife, then use a spoon to remove the pit and scoop out the fruit.
Thankfully, kitchen gadget companies are on the case, proposing a variety of new tools for peeling, slicing, cutting and pitting the delicious green beauties. Thank goodness, because I'm tired of dealing with them when I just want to get my guacamole on. Here's what I found: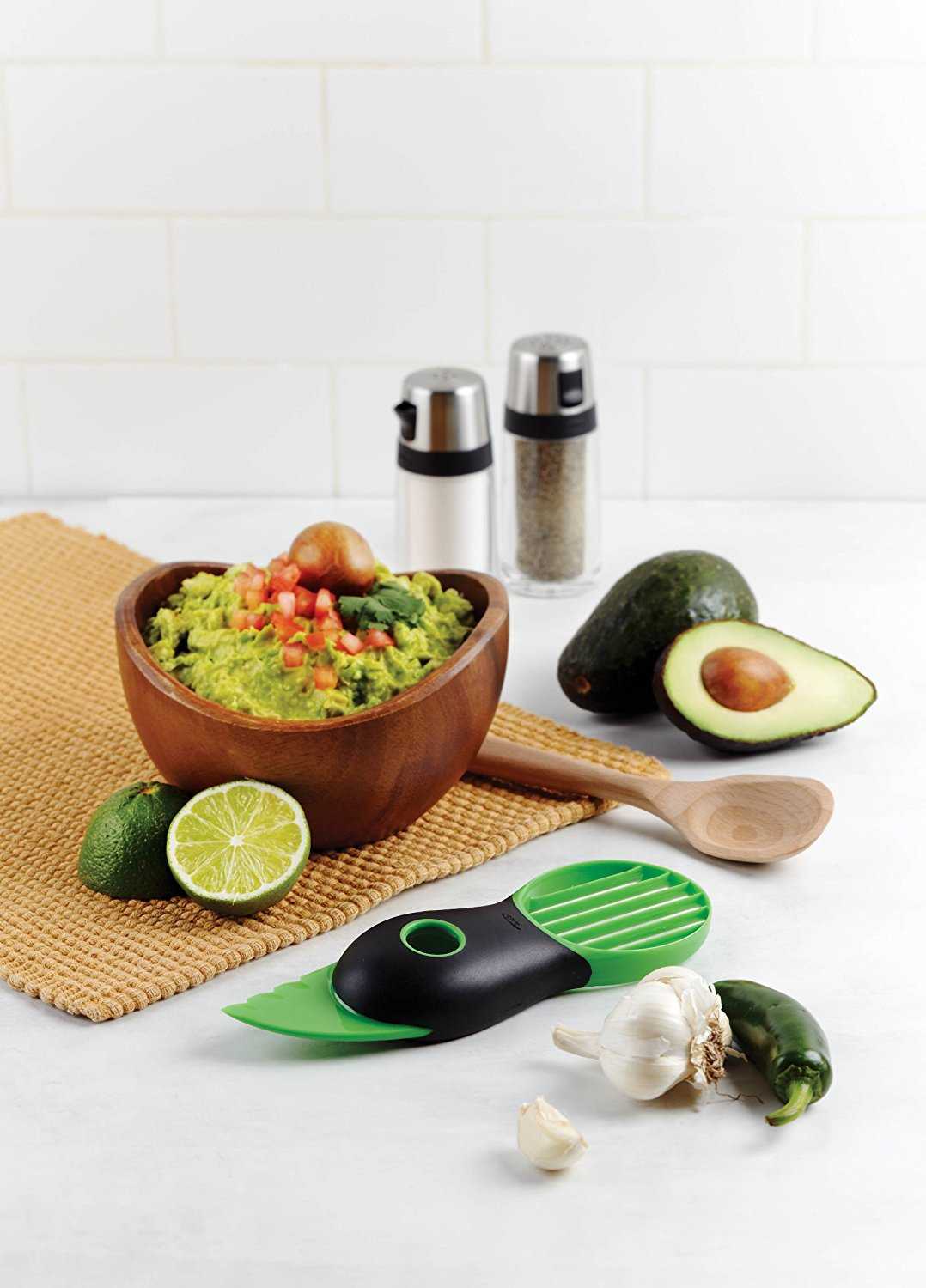 OXO Good Grips 3-in-1 Avocado Slicer
At $9.95, OXO's Avocado Slicer is tops at making sure you extract the pit safely. The slicer isn't very adept at slicing and scooping, but it has great prongs that slip in and pit the avocado. You can also use the Avocado Slicer to cut the fruit in half. This is the top-rated gadget because i peels, pits and slices the avocado. It is available at Crate and Barrel.
AvoLoop Peeler
Peeling an avocado is a delicate thing. Press too hard and you smash up the green meat and make a mess. The AvoLoop is designed to make a clean peel. It's available for $23.00 on Amazon.com. It also slices mango and kiwi. It's also safe for kids, since it doesn't have a blade.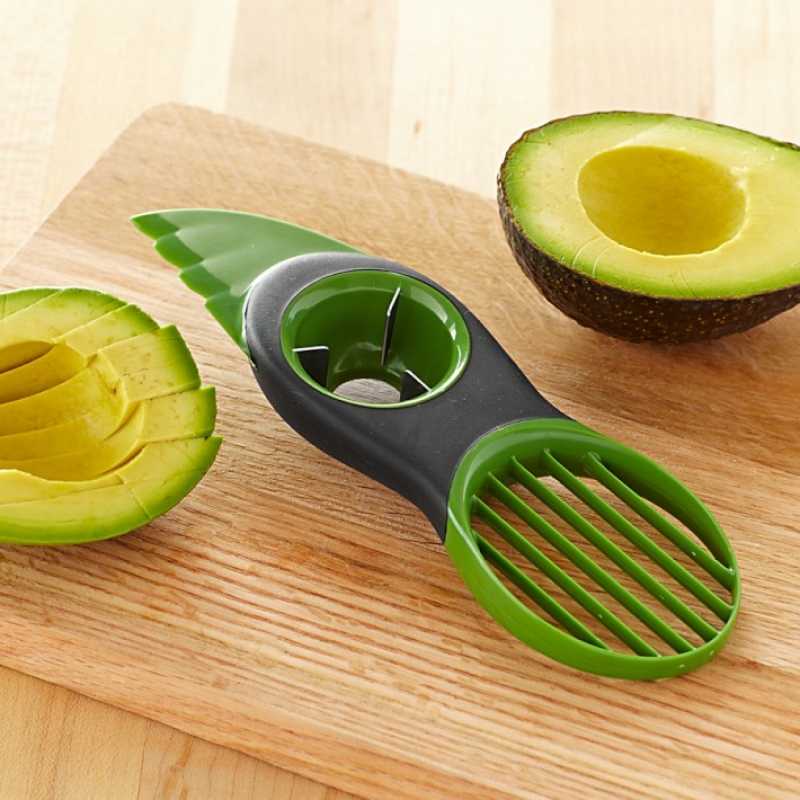 Those of you who regularly make big batches of guacamole will like the Trudeau 2 in 1 Avocado Cutter. Its serrated blade is excellent at scooping out Hass and Florida avocadoes easily and safely. This gadget is designed mostly for slicing precisely, rather than for pitting.  

Williams Sonoma Avocado Slicer and Pitter
For just $10.00, Williams Sonoma has solved the problem of scooping out the pit. The serrated scoop takes the place of your spoon or knife and is much safer. To use, you simply lightly chop the pit to pierce it, and then pull it straight out. Then you can remove the pit with ease.
Williams Sonoma Avocado Cuber
Most home chefs really won't have a need for an avocado cuber. But take one look at it and how could you not want one? The tool cuts uniform-sized cubes of avocado, which can easily be used for soups, salads or other dishes. The cuber also helps avoid food waste, since it removes all of the avocado from the skin with ease.
Amco Guacomole Masher
If you make lots of guacamole, then you are probably familiar with the use of a fork to mash up the ripe avocado. But forks can be awkward, and they are definitely not as fun as this masher, which can be had for just $10.00. What's more, this gadget is a stealth 3-In-1 guacamole tool. The nylon handle has a loop that lets you remove the pit from the halved avocado, while the edge of the stainless steel base can help you remove the fruit easily.

[mashshare]