This article may contain affiliate links. If you make a purchase, we may make earn a commission at no cost to you.
theFunnyBeaver Clips
Best Drones Under 250g
The FAA requires registration for all drones over a certain weight, and if you want to find the best drones under 250 grams, look no further. We've profiled our favorite drones that offer all of the features yet weigh under the FAA registration limit. Whether you're shopping for yourself or want to buy a drone for a new operator, there's an option here for everyone.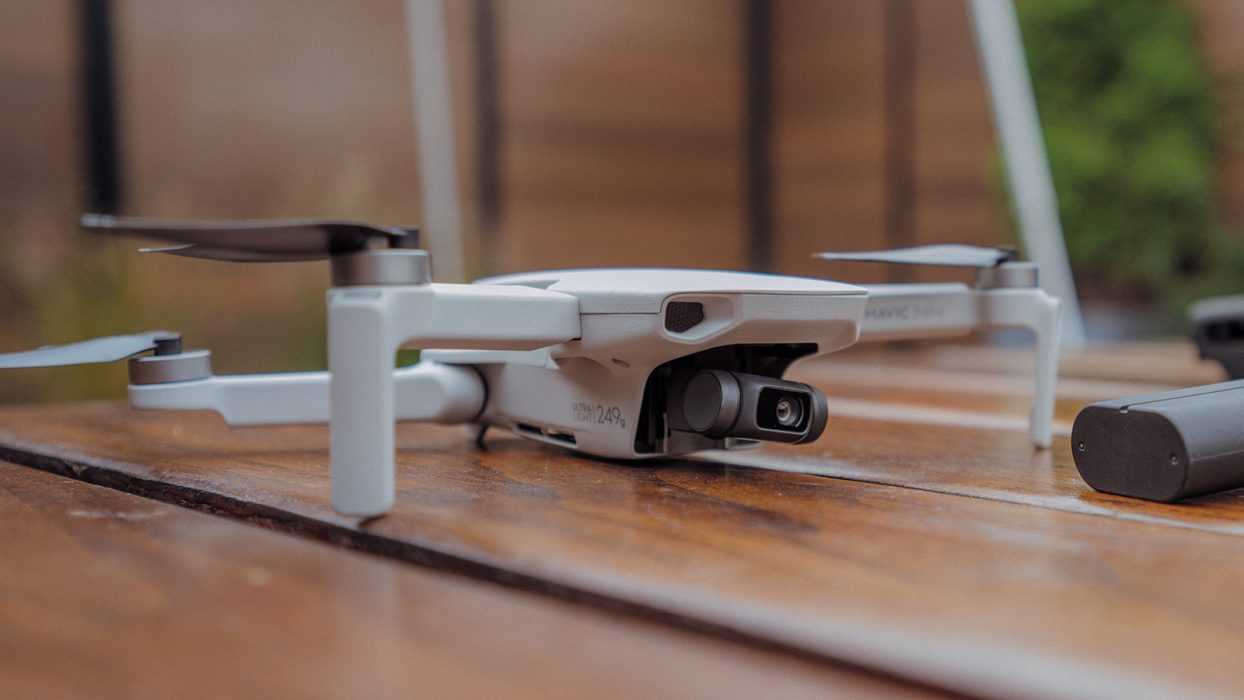 DJI Mavic Mini – One of the Most Professional and Best Drones Under 250 Grams
The Mavic Mini features a weight under 250 grams and is as light as a smartphone. Inside that small package, however, are plenty of features. DJI has taken their popular Mavic drone and made a new smaller yet powerful version. Although smaller than the company's other drone models, the Mavic Mini doesn't skimp on flight time. Once in the air, you'll get 30 minutes of flight time and the ability to stream video from 2.5 miles. There's a stabilized 3-axis gimbal and several flight modes to let you control it how you want, plus a 360-degree propeller guard for maximum flight safety.
The DJI app lets you take to the sky and capture in stunning quality: 12 MP images,2.7k Quad and HD video. Available quick shot settings include Dronie, Circle, Helix, and Rocket, each with their own preset maneuver to execute — the Mavic mini does all of the work and you end up with Hollywood-quality shots. Once you've collected your shots, select an app template to create share-worthy clips in no time. The app is also user-friendly and will have even the beginner drone operator flying within minutes with an ascent mode of up to 4 m/s in S mode. Descent mode is just as high at 3 m/s.
If you're looking for one of the best drones under 250 grams this holiday and want to go the professional route, consider the Mavic Mini. Mavic drones have been trusted by realtors, land surveyors, YouTubers, and other professionals who need top quality images. It's available for around $350-$600, depending on what package you purchase. The base package comes with the Mavic Mini, remote controller, battery, spare propellers, micro USB cable, RC cable, gimbal protector, spare control sticks, spare screws (6), and screwdriver. The Fly More package features all this plus a two-way charging hub, carrying bag, and 3 times the spare screws.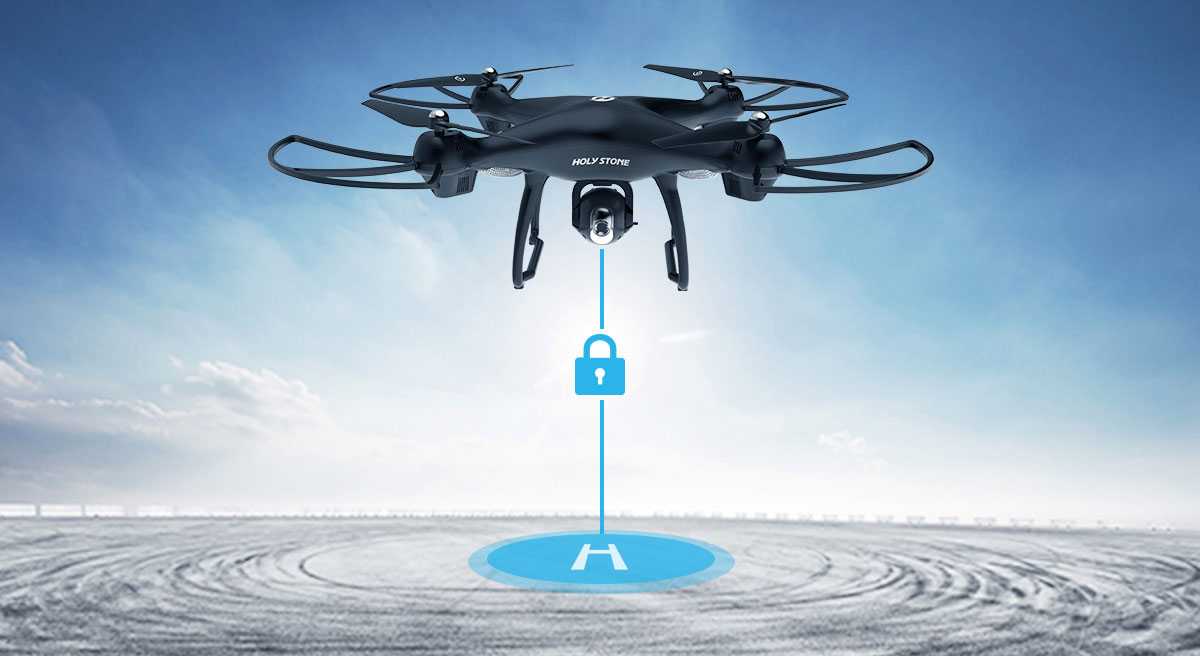 Holy Stone HS110D – Perfect for New Drone Flyers and Children
In addition to being one of the best drones under 250 grams, the Holy Stone HS110D is also one of the bestselling drones on Amazon. The HS110D is a perfect starter drone for kids or adults who want to test the waters of technology. It features a maximum flight time of 13 minutes and has a control range of 954 feet. In the air, it offers an altitude hold to suspend in the air even without your hands on the control. You can fly safely without concern thanks to the GPS satellite positioning hover, one key take-off/landing, emergency stop, visible LED lights, and other safety features. Once it loses power, the drone will return to its take-off point automatically or manually so you can easily retrieve it. When it comes to flying, it's simple for even the newest flyer.
Perfect for YouTubers, the Follow Me mode lets you keep your attention on yourself, as the drone follows you taking footage along the way. This is one of the several flight modes available. The HS110D lets you draw your own route on the control page, then it will follow the path you've outlined. This is a great setting for kids to enjoy as they can make the drone fly however they choose. It also features gesture control for quick operation. With its included 1080 HD 110°Field-of-View camera, the drone lets you get all the beautiful shots you want, a great feature compared to the other beginner drones with just 720p. Discover the HS110D today!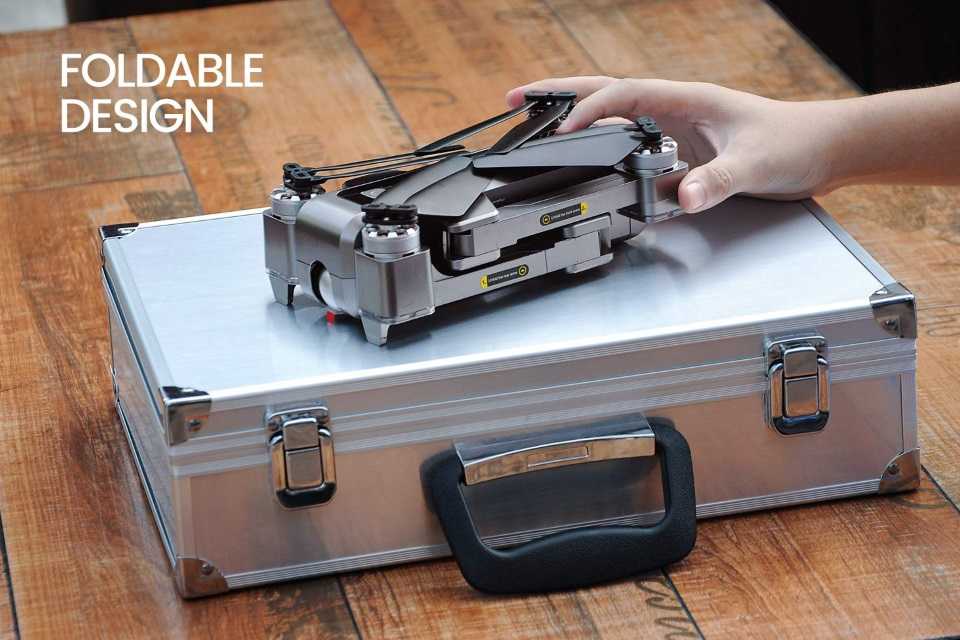 Potensic D88 – Best Portable Mid-Level Drone Option
A mid-level drone for any operator from novice to expert, the Potensic D88 is a sleek machine with a similar build to the Mavic models. It's one of the best drones under 250 grams and weighs less than a can of soda. The completely foldable design tucks neatly into the included aluminum case and opens quickly so you can take flight. Speaking of flight, it offers a maximum of up to 50km/h. Outfitted with a 2K camera and using 5G WiFi transmission, it captures and sends gorgeous images from the flight thanks to its 110° wide-angle lens. Video is streamed in 720p/20fps so still pretty decent quality. The camera is stabilized using a 1-axis gimbal for steady footage from any level — you don't have to adjust altitude to get a great shot, just let the axis do the work.
The D88 has a flight time that matches it with other premium drones on the market at 20 minutes. Using the app, draw a dot-to-dot flight path on the built-in map and let it fly the way you want. When you spot something you really want to capture, you can just select it on the map to let the drone capture it in all of its glory. Like our other picks for best drones under 250 grams, the D88 offers intelligent flight modes: Follow Me, Waypoint, and Orbit. One great feature in regards to the battery is the fact the D88 comes with a 2-battery charging hub with a green light to indicate when the battery is at full charge.
While the D88 ships with just a single battery, it's still a great feature to simultaneously charge a pair of batteries. And if it's a gift, purchase an extra battery for a perfect combo. Discover more about the brand and buy it on Amazon now.
We hope you find the best drone for your budget and needs!